Everybody wants to be the next Ansel Adams, but the climb to fame is long and hard. Before you can hold a renowned exhibition showcasing your work, you need to get your photographs into the eye of the public—which is easier said than done when you can barely make ends meet. How can you focus on advertising your art and building your brand when you have a hard enough time paying for your portfolio's domain name?
Here's how: by re-strategizing and making your photography business more profitable. Need some inspiration? Use these strategies to increase your margins and apply that extra green to driving business growth. Clear your calendar—you'll be booked with gigs in no time!
Invest in Success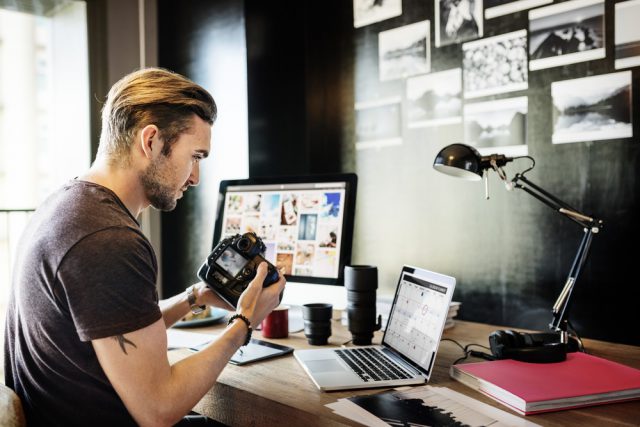 It might sound counter-intuitive, but sometimes in order to make more, you need to spend more. First and foremost, if you're trying to run a photography business but are not shooting with the best DSLR camera, your chance for success is slim to none. A photographer is only as good as his lens, and the lenses for these cameras capture the most powerful, professional images. Combined with premium Photoshop software, your photos will stand head and neck above the rest.
The key to making the right investments—and avoiding the wrong mistakes—is to determine which pieces of gear and equipment you can cut costs, and which you should drop top dollar for. For example, you can set up a home photography studio on a pretty small budget with a make-shift backdrop and DIY lighting system. But when it comes to editing those photos, you should work on nothing less than the best monitor for photo editing in order to see every detail, with precise color accuracy, in extremely crisp resolution.
Use Free Advertisement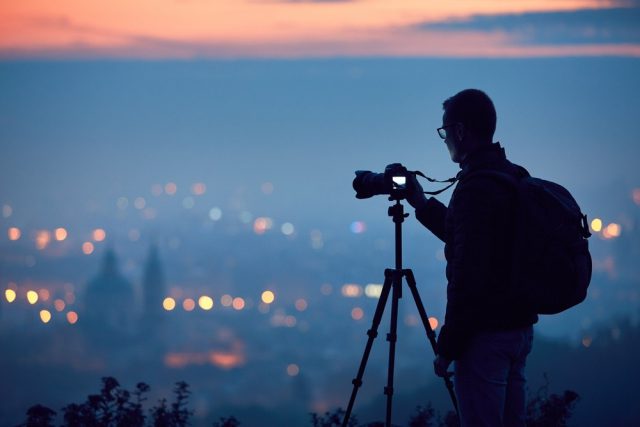 It should go without stating that you need to be showcasing your portfolio of work on social media; platforms such as Instagram, Tumblr, and Pinterest are visually-heavy and are great for connecting with scrollers who are in search of an aesthetic experience. Pro tip: Add a watermark to your image to make sure no one tries to rip your photograph and claim it's their own.
Next, take it one step further and try to score free publicity from publishers holding photo contests. You'd be amazed by how many different competitions—designed for photographers of all different skill levels—are going on at any given time. Whether it's a call for monochrome portraits or landscape wildlife shots, you'll lose 100% of the opportunities you don't take. What do you have to lose? It's an opportunity to get your prints before a distinguished panel of judges and, who knows, maybe you can land yourself in an international festival!
Streamline Business Tasks
You're only one person, and as you begin to launch your business, you'll feel overwhelmed by the number of tasks on your ever-growing to-do list. Make life easier by automated anywhere and everywhere possible. If you have a studio, utilizing studio management software is an absolute must. This technology helps you with bookkeeping, invoices, payments, scheduling, communicating, lead capturing, and so much more.
Not yet to the point of owning your own studio? If you're doing contract work on sites like Fiverr, there's freelance photography software that you can use to stay organized and keep on top of all your projects. Unhappy clients leave unhappy feedback, which makes securing future business all the more difficult. Take advantage of technology that allows you to track the status of your deliverables to ensure no detail gets overlooked—and no client is left unsatisfied.
Sell Stock Photos
It's not the Metropolitan Museum of Art, but there are so many stock photo companies who could become paying customers! From Flickr to FoodiesFeed, there are all sorts of websites who pay photographers to contribute to their digital library of pictures. The downside is that once you sell the rights to your picture, website users can then repurpose your image however they like, meaning you won't be able to control how or where your photo lives on. But it's a great way to make some cash and gain some exposure, which you can then use to producing a magnum opus that's totally your own!
With a little more cushion padding your business, you can apply your new profits to targeted marketing campaigns and be well on your way to joining the legacy of the greats.
Related Posts
Photography Client Management Software- Best Studio Management Software 
Starting Small Photography Business – 8 Steps To Make Money
Business Legal Forms For Photographers – Templates & Examples
How To Start Your Own Photography Business
Thanks for reading, I hope you enjoyed the article if you have any questions just post them below & I will be happy to answer you.
If you enjoy the site, don't forget to subscribe, we will only inform you when a new article is posted.