1st course: Camera Basics & functions
The figures below describe the main layout of a DSLR camera, it also illustrates the main parts of the camera.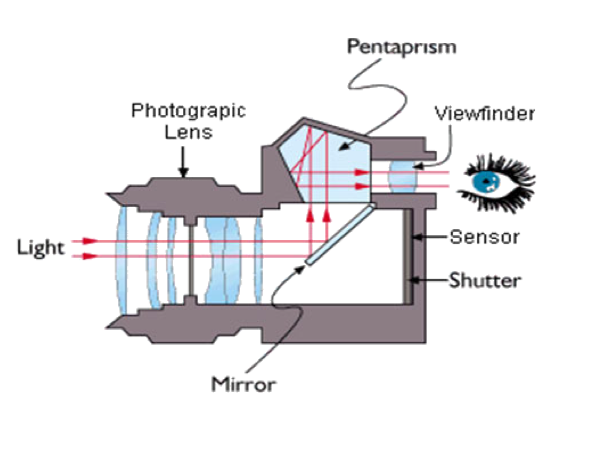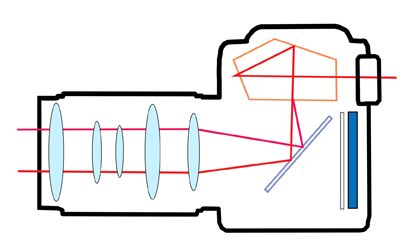 When you buy a DSLR camera it comes always with a lens this lens is called "KIT LENS".
Camera functions: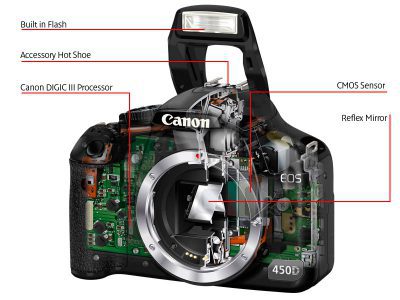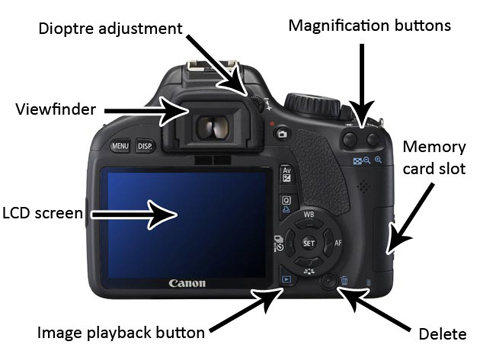 What is ISO:
ISO: the ISO number indicates how quickly a camera's sensor absorbs light.
The higher the ISO number, the faster the camera sensor absorbs light.
ISO numbers follow a common scale on most of the DSLR cameras: 100 – 200 – 400 – 800 – 1600 -3200
Increasing the ISO settings in your camera is always used when you are taking photos in dim light.
Mirror lock-up: is a feature employed in many Single Lens Reflex (SLR) cameras. It allows the operator to reduce vibration-induced motion blur during exposure.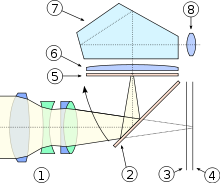 Mirror lock-up makes the mirror flip up for a moment before you activate the shutter.  The idea is that the vibrations caused by the fast-flipping mirror can cause sharpness problems.
Shooting modes: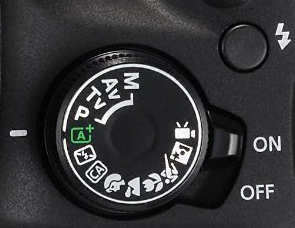 Automatic mode: this mode is for beginners to take easy photos the camera selects all the settings, I don't recommend to use that mode because you will feel like you are owning an ordinary digital camera
Program mode: (P) Camera automatically sets the shutter speed & the aperture & you can adjust ISO & the white balance. 
Semi-automatic mode: Aperture mode A or AV (you chooses the aperture & the camera selects the other settings, Shutter mode S or TV (you choose the shutter speed & the camera selects the other settings.this mode more advanced if you learned what is aperture & shutter speed.
Manual mode: You have the full control of your camera settings.
Other modes: Landscape, Portrait, Night mode, Macro, Sports ( my recommendation if you learned how to use the manual mode & the Semi-Automatic mode you can ignore all of this mode & you will feel that these modes for the beginners only.   
White Balance: (WB) is the process of removing unrealistic color casts so that objects which appear white in person are rendered white in your photo. Proper camera white balance has to take into account the "color temperature" of a light source, which refers to the relative warmth or coolness of white light.
In DSLR cameras we have:
-Auto white balance
-Sun
-Shade
-Tungsten
-Fluorescent
-Flash
-Custom
-K-Kelvin
Autofocus meter (AF): 
one shot – For still subjects
AI Servo – For moving subjects
What is AF Point? it's a point used for focusing it can be selected automatically by the camera or manually by you, when I look in your camera viewfinder you will see squares light up when you press the shutter halfway down, these are your focus points & you can change it manually through the AF button & move the light in any area you want to focus on.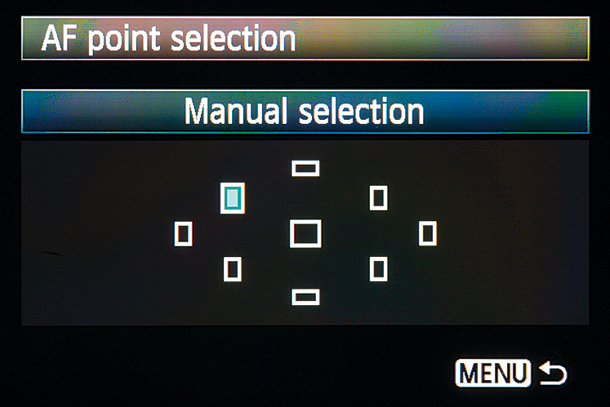 At this point I want to give you some advice that will help you to avoid poor focus images:
Hold your camera well to avoid camera shake
Don't use very high ISO (except only if you are in a dim light & have flash & no other choice)
Clean your lens
Use tripods if you will take a long shutter speed shots
Menu settings:
The following are some menu setting:
-Color space: Adobe RGB (recommended for high-end users)  or sRGB ( recommended for normal images)
-Quality/file size: (Large JPG recommended)
-Red Eye: (Turn on/off)
-Format: ( for erasing memory cards)
-Sensor clean: (Most of the cameras now have inbuilt cleaning)
Inputs/Outputs for the camera:
Finally, all the functions discussed in the first course you can see it on the display screen of your DSLR Camera: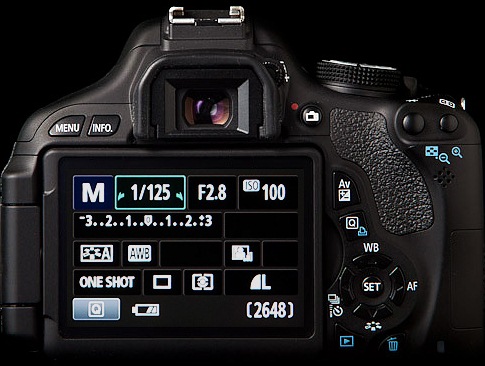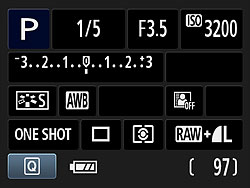 Save
Save