Hello to all photography lovers, today's post is about the best neutral density filters, The neutral density filter which is commonly known as ND filter is used in photography and optic. The filter modifies or reduces the intensity of all wavelengths of light in an equal manner, giving no changes in hue of color rendition. The filter can be clear or gray. The importance of the ND filter is to reduce the amount of light entering the lens. This allows the photographer to select combinations of exposure time, aperture, and sensor sensitivity to prevent the production of overexposed pictures. This helps in achieving the effects such as atmospheric conditions and shallower depth of field. It is termed neutral because it reduces the light going through the lens to the camera sensor in a uniform manner, whatever the wavelength or color conditions.
Best Neutral Density Filters include:
---
The filter is expensive as it costs around $94.27. It is a 6-stop filter which makes it good for fireworks photography. Its strength enables long daytime long exposure shots. With fireworks, the aperture can be adjusted to account for its high intensity. The aperture is the "variable" part of ND filter. The filter can produce fine images as compared to the others.
This filter uses our standard B+W F-Pro filter mount, which has a front accessory thread and is made of brass.
Truly Neutral Gray design
Manufactured from Water-White Schott Glass.
---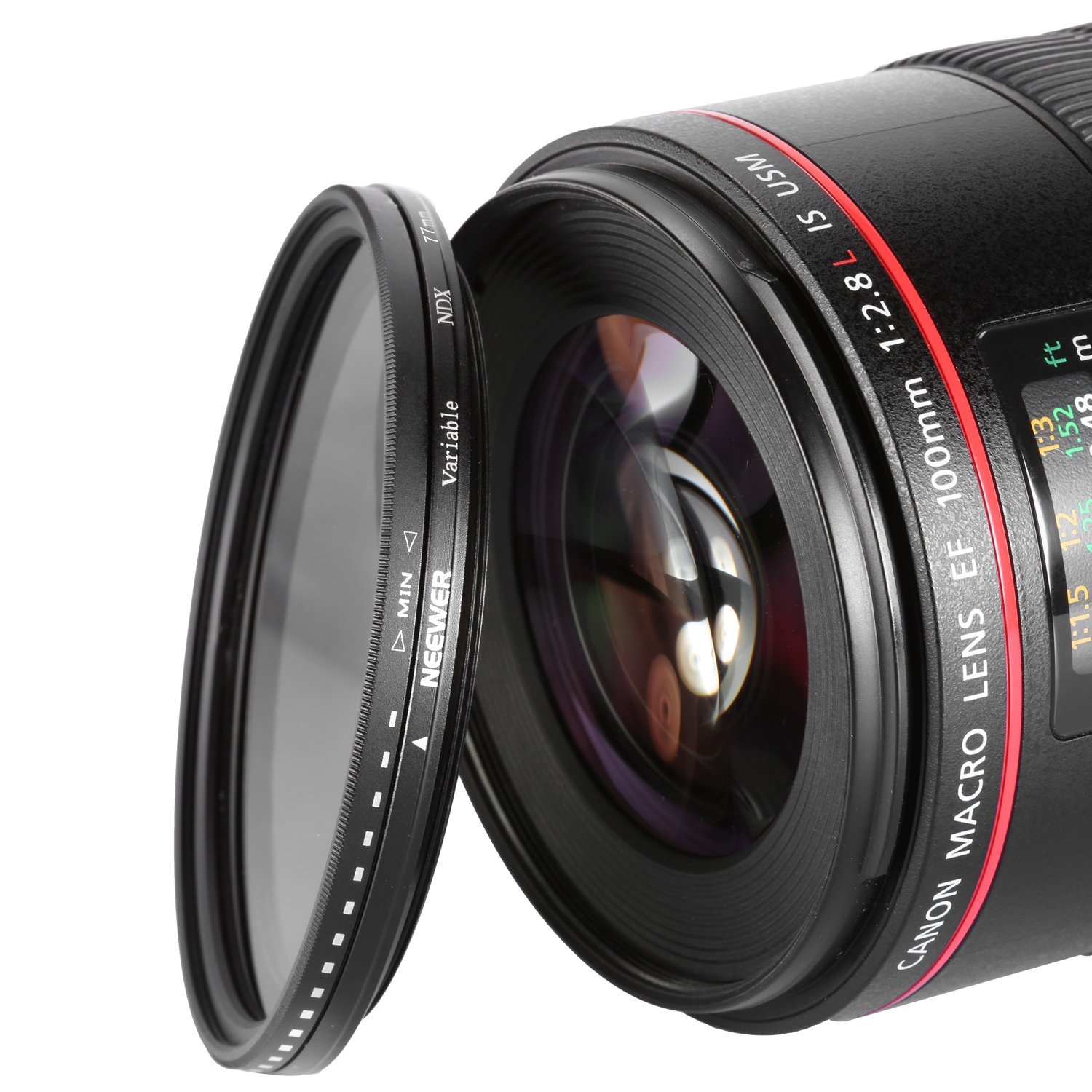 One of the main benefits of Neewer® 77mm ND filter is that its intensity can be controlled in case of darker scenes. This ND filter fluctuates in price. It is generally around $15-17 shipped. The popular Singh-Ray Filter costs $400. One pays about 4% of the price of a Singh-Ray filter that is of a similar type. For 4% of the cost, one makes a lot of compromises. The filter produces good image quality although it is not the best filter for the daytime application. It is a great option for fireworks as the light intensity can be varied. Unevenness and color cast when taking photos in broad daylight are among the disadvantages which are clearly demonstrated by this filter. It's worth the purchase and can be applied at low intensities during the day to produce quality images.
Specifications:
* Type: Fader ND
* Color: Black
* Rotating: Yes
* Neutral Density Grade: 2 – 400
* Material: High-Quality Optical Glass
* Filter Thread Size (attach to lens): 77mm
---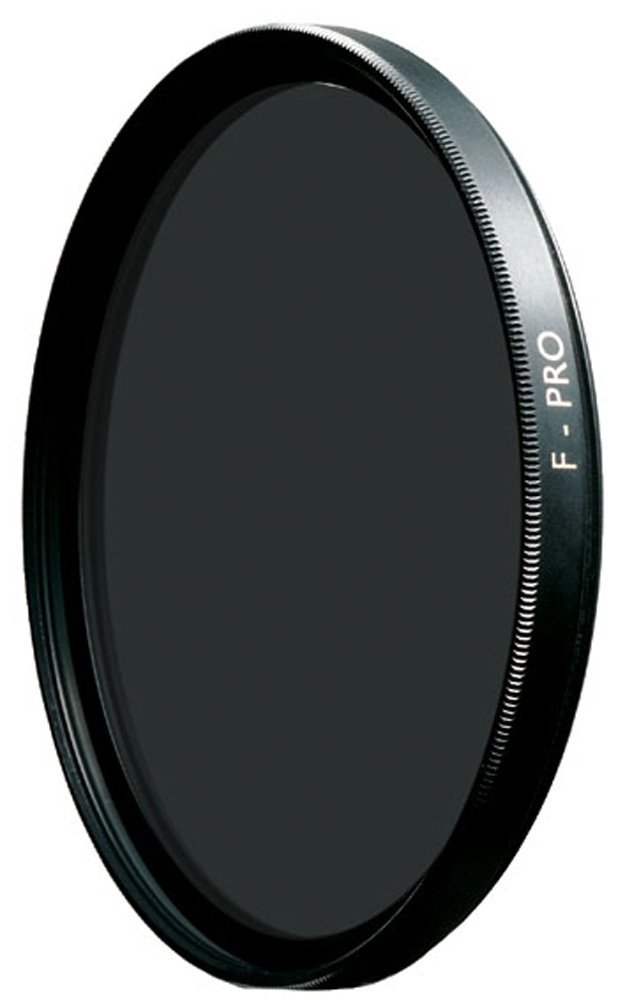 The B + W 77mm #110 3.0 (1000x) ND filter is usually a good deal for the money today. It is an intense filter and can work best for daytime long exposure. It has longer shutter speeds. It produces images which are not degraded (picture are not soft) or vignetted in the corners. This 10 stop filter can allow one to take about longer shots during broad daylight. However, the filter blocks more light for fireworks photos.
With a light intensity reduction of ten f-stops, this B+W Neutral Density Filter has a slightly stronger warm tone than the ND 106. Its principal field of application is the observation and documentation of industrial processes with extreme brightness, such as steel furnaces, incinerators, glowing filaments in halogen- and other bulbs. The filter factor is 1000x.
---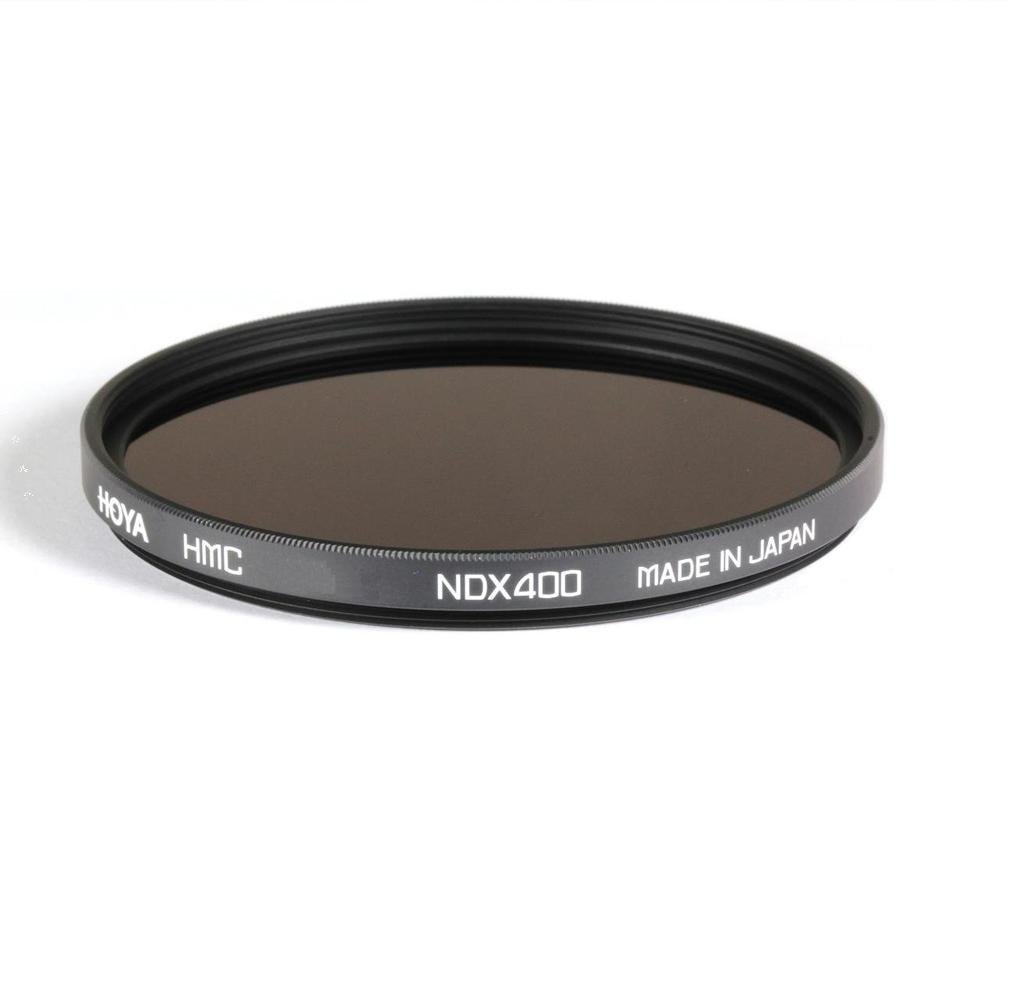 The Hoya ND filter turns the photos more "warm". The filter is not multi-coated. It is one-stop less. This is one of the best ND filters for the daytime landscapes. One can hit 30 second -exposed photo in the middle of any road apertures. The filter can produce dramatically streaked clouds, blurred trees, and placid water during the day. This makes it a great alternative for creative daytime work. It may not be the best for fireworks as one have to keep the aperture low and the shutter speed high depending upon the intensity of fireworks bursts. This implies very few images per show. It's probably the only best option if someone wants to buy one neutral density filter for daytime and for fireworks photography. The filter goes for $71.5 at Amazon today. This is an incredible deal as compared to other ND filters of similar intensity and quality.
---


The filter kit is made of only three ND filters. The filter is really popular among many photographers. The set is cheap and its price is half the price of other filters above. By stacking all these filters, one can generally achieve long exposure shots. If one is on a budget, these can be a great choice. The quality of its image is not as good as that of the Singh-Ray version.
Essential for outdoor / movement photography Most popular Dolica 77mm Neutral Density filter 0.9ND 8XThe ND filter is commonly used for longer exposure to emphasize movement, such as photographing waterfalls to enhance the blurred effect of the moving water. Features: ND (Neutral Density) Filters – designed and used to reduce the amount of light passing through the lens so that longer exposure is required to record an image. Another common use of ND filters to allow the use of wider apertures to reduce the depth of field.
---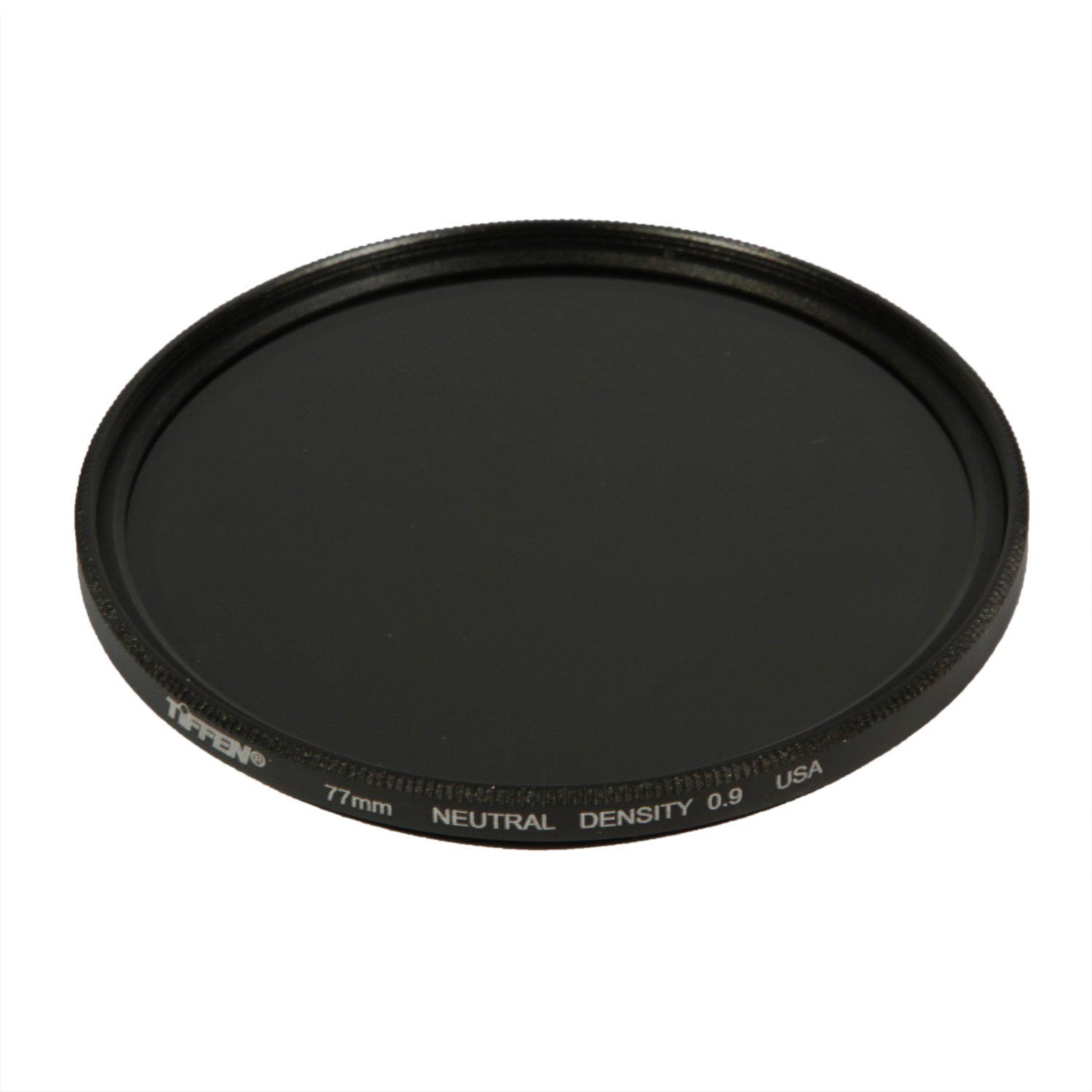 Tiffen filter also offers good results. The quality of the images produced is better with it, and one can save some money. However, if one is wishing to get into ND filters, it is important to note that one gets what he/she pays for. The filter is cheaper as compared to the others. An expensive filter will automatically give one good result.
These filters reduce the amount of light passing through the camera lens without changing the color of the scene. They are especially useful in bright light conditions to help prevent overexposure. Neutral Density filters also allow proper exposure at a wider lens opening for reduced depth-of-field to highlight a key subject by making the foreground and/or background out of focus.
---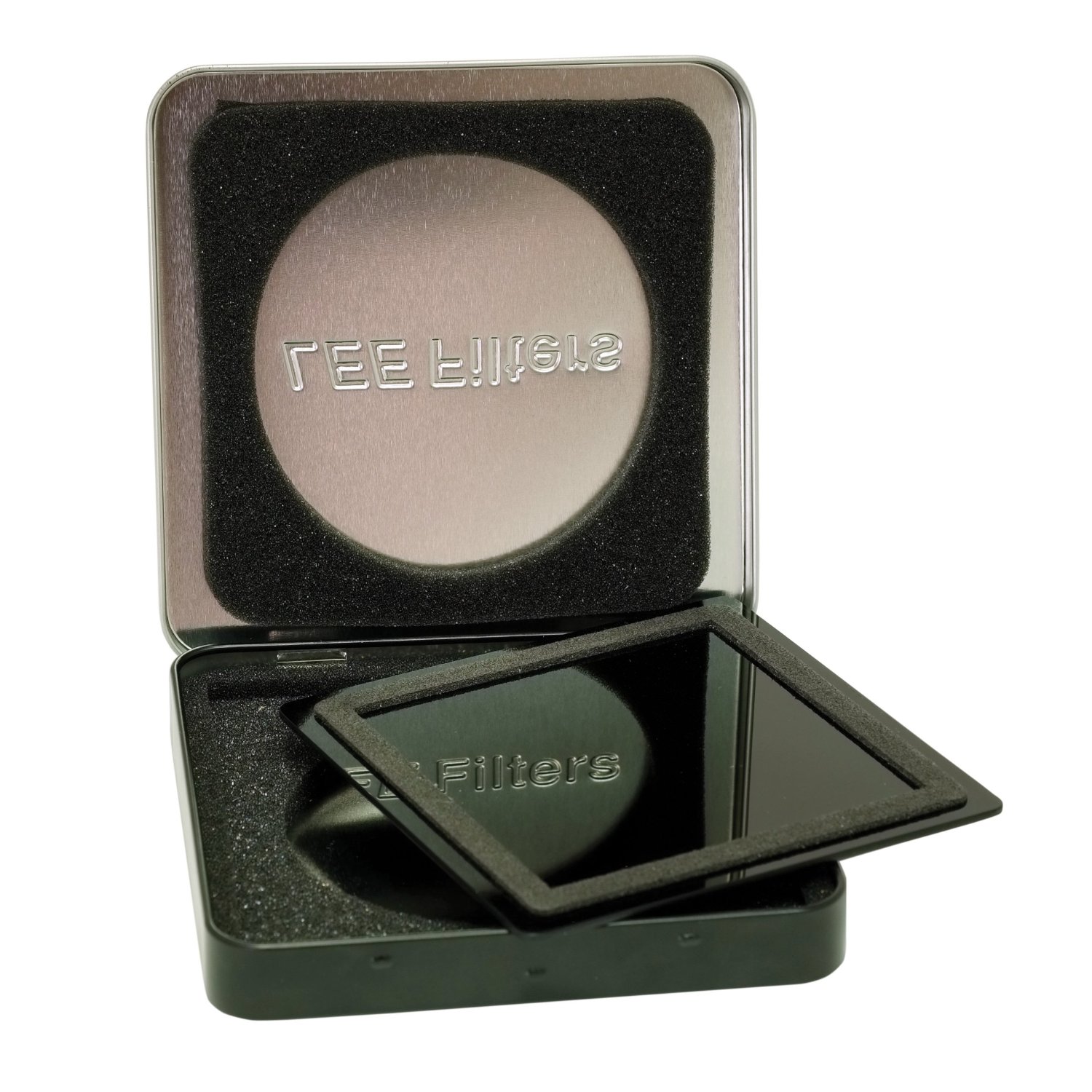 This is a very nice filter, 10 stops of darkness! It is much less expensive than the Singh-Ray filter, but it is not as good as the Singh-Ray filter. In fact, it reduces the sharpness of images greatly. It is better suited for video.
Big stopper 3.0 ND filter darkens the image, allowing you to photograph with longer shutter speed or wider aperture than normally required.
This filter allows you to control the depth of field and convey movement more easily.
Increase Exposure Length
Helps to Convey Movement
Quality Optical Glass
Compatible with 100mm Filter Holder
The need for a certain type of ND filter depends on the amount of light to be absorbed. This enables us to achieve the desired slower shutter speed at the ambient lighting conditions. It also depends on the amount of ambient light that one is working in. The rule of thumb is that if you want a lot of motion blur then use the darkest ND filter to slow down the shutter. One of the disadvantages of the ND filters is that you are required to carry a range of different NDs in order to be entirely flexible in a shooting. This is expensive, especially if one is using screw filters with lens filter which are different. To overcome this, an ND filter has been created by some manufacturers .these ND filters work by placing two polarizing filters together where the rear polarizing filter cuts out light in one plan and the front element is rotated in order to cut out an increasing amount of remaining light. This technique enhances the variation of light that reaches the sensor with almost infinite control. Go for the best filter and enjoy the value of your money!
Thanks for reading, if you like the post share it & if you have any questions just post below & I will be glad to help you.
If you enjoy the site, don't forget to subscribe, we will only inform you when a new article is posted.
Save
Save