Sometimes interchangeable lens users consider compact cameras as barely above a smartphone in terms of image quality. However, the days of $300 bridge cameras and pocket point and shoots dominating this field are now over.
Compact cameras are as competitive as any other digital design and come in all flavors, including ultra-high-resolution full-frame sensors with top quality fixed lenses. So let's take a look at the best compact cameras of 2020!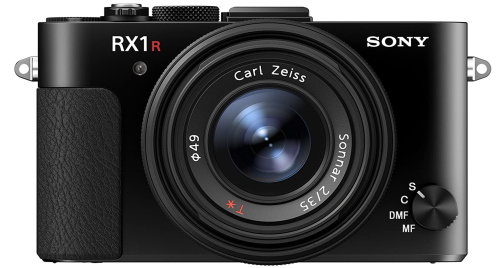 Benefits: The Sony RX1R is a compact camera for professionals who want the most resolution, dynamic range, and image quality in an (almost) pocket-sized package. 42.4 megapixels using the same sensor as the A7 series is an incredible benefit for nearly any application, from street to landscape photography. And the 35mm focal length is versatile and useful for everything from street to portrait photography.
Drawbacks: 42.4 MP files are massive and will bog down editing speed if your computer doesn't have the processing power to handle them. Sony menus are some of the worst in the photography world and take some getting used to.
At 507 g. the Sony RX1R II is one of the heaviest "compact" cameras around (except for the Leica Q2) and the full-frame lens makes it too big to slip into a pocket. At this price, I would have liked to see weather sealing as well.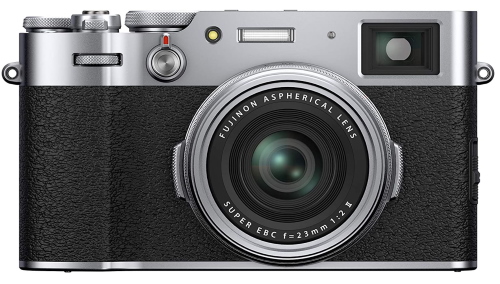 Benefits: Fujifilm's X100 line is immensely popular for good reason. The physical control dials limit menu diving and offer a uniquely analog experience in a digital world. The fixed 23mm f/2 lens is equivalent to roughly 35mm in full-frame speak and is a versatile focal length for all sorts of photography.
The X100V is also the first of Fujifilm's compacts to offer weather sealing, however, it comes as an optional $100 upgrade via the AR-X100 adapter ring and the PRF-49 protection filter. If post-processing is a bore for you Fujifilm's subtle yet high-quality Film Simulations give you a suite of in-camera recording options, including Eterna, a flat profile perfect for the 4K 30p resolution video of the X100V.
Drawbacks: Fujifilm's 23mm f/2 lens has a respectable 8.5-inch minimum focus distance, however, it is extremely soft unless stopped down to f/4 or more. Also for photographers focused on images and portability over video the Ricoh GR III is smaller, sensor stabilized, and less expensive.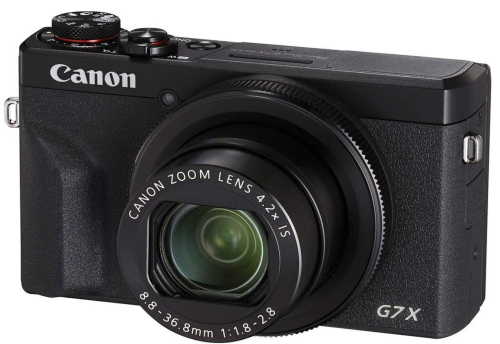 Benefits: Sometimes a fixed prime lens just isn't enough, especially for generalist photographers who want a little of everything in a single body. The Canon G7 X Mark II uses a 24-100mm focal length that can shoot everything from landscape to nature images.
Uncropped 4K 30p, 120 fps Full HD video, and a selfie orienting LCD panel make it an excellent vlogger's tool as well. While not weather resistant or ultra high resolution the Canon G7 X Mark III is the best generalist compact camera of 2020!
Drawbacks: the smaller 1″ sensor is relatively large but more typical of compact cameras. The f/1.8 maximum aperture and image stabilization system helps mitigate this somewhat. But the G7 X Mark II will definitely struggle in low-light settings.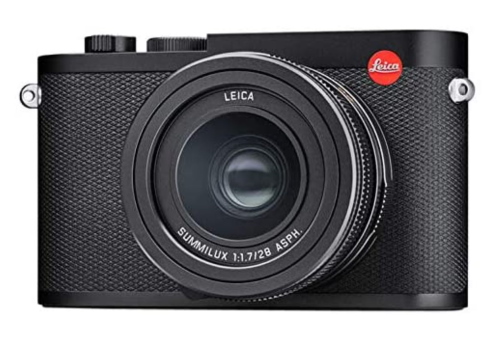 Benefits: The Leica Q2, even more than the Sony RX1R II, feels like a premium compact camera. You get slightly more resolution (47.3 vs 42.4 MP) but the Leica Q2 has a not only a faster aperture (f/1.7 vs f/2) but a full weather-sealed body to keep out dust and moisture. The 28mm lens may or may not be a deal-breaker, depending on how much you love the focal length.
The "Leica look" is preserved, both in-camera body styling and image output. Also, the shutter speed maxes out at a blazing fast 1/40000ths of a second, allowing you to avoid using neutral density filters when shooting wide open during the day.
Drawbacks: Two major drawbacks – size and cost. At 718 g. The Leica Q2 is massive and while it's technically a compact it's larger than many few full-frame and crop interchangeable lens cameras on the market.
And nothing Leica comes cheap. You're paying nearly $5000 for this camera. Granted, you really do get what you pay for – a 47.3 MP full-frame sensor, fast f/1.7 lens that's sharp as a razor, connected to a weatherized body that outputs 4K video with full touchscreen functionality.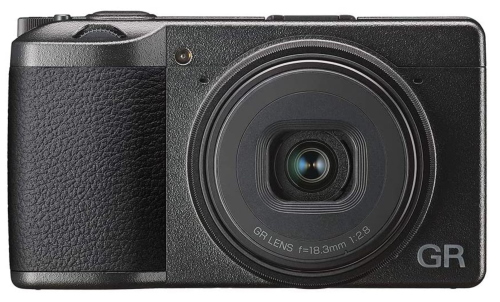 Benefits: The Ricoh GR series are considered some of the best street photography lenses on the market right now. They are small, discrete, simple to operate, and offer excellent image quality thanks to their relatively large, stabilized APS-C sensors.
It also includes touchscreen functionality and a rugged magnesium chassis to weather shocks and drops in the field. At 302 g. It is incredibly light and the retractable 18mm lens makes it truly pocket-sized!
Drawbacks: The fixed f/2.8 lens is not super slow but not especially bright. While the IBIS system helps compensate with slower shutter speeds you will still struggle in lower-light environments. It is not a bokeh lens, either.
I love the 18mm focal length as it's perfect for environmental shots that have storytelling elements. However, it can be difficult for people used to a normal field of view as it's on the cusp of wide-angle.
Additional resources about gear recommendations can be found here.
Thanks for reading, I hope you enjoyed the article if you have any questions just post them below & I will be happy to answer you.
If you enjoy the site, don't forget to subscribe, we will only inform you when a new article is posted.