The snow and ice make for terrific landscape shots, and the short winter days also mean that you can get up late and still catch a nice sunrise shot. Taking photos in cold weather presents a great challenge for both photographers and their equipment. Cold-weather camera protection is critical when shooting under these conditions. However, there are some precautions you can follow to get your gear and yourself prepared and make cold weather photography a little more enjoyable. This tutorial is divided into two parts, the first is concerning the protection of your gear. The second part is about how to protect yourself in this harsh environment. So let us begin!
Part 1: Protect your gear
Allow your gear to acclimate, and avoid moisture
Going from a warm environment (house or car) into a cold one, and back in again can be hard on your gear.  The sudden temperature changes can cause condensation on the outside and inside of lenses and camera bodies. Plan ahead to avoid this sudden change from happening.  If possible, at least 30 minutes before heading outside to shoot, set your camera bag with the camera and lenses in it outside to be acclimated.  Alternatively, do some hiking around first before taking the gear out of the bag.  The key is to let it cool down slowly and to keep it covered to prevent the development of moisture.  If you do not allow time for the gear to acclimate, the lens is going to fog up.
Also when you move from somewhere very cold to somewhere warmer, there is the risk that moisture will condense on or inside your equipment. Moisture could harm the internals of most cameras. To prevent this condensation from happening, before you head inside after your shoot, seal your camera equipment inside the freezer bag along with some of that cold winter air. Then you can take your camera inside, leaving it inside the sealed bag, and it will warm a little more slowly with none of the moisture able to penetrate the bag. My recommendation would be something like a freezer bag with one of those easy close systems.
Product highlights
Get unbeatable freezer protection with new Grip 'n Seal technology
Our triple system seal features an extended tab, new, easy-grip texture, and a double zipper
Grip 'n Seal technology provides unbeatable freezer protection from freezer burn, which helps reduce food waste
Pack includes 28 Ziploc brand Freezer Bags made of durable and long-lasting BPA-free plastic* *Product not formulated with BPA (Bisphenol A)
Smart Zip Plus Seal for air-tight freshness and extended tabs for effortless access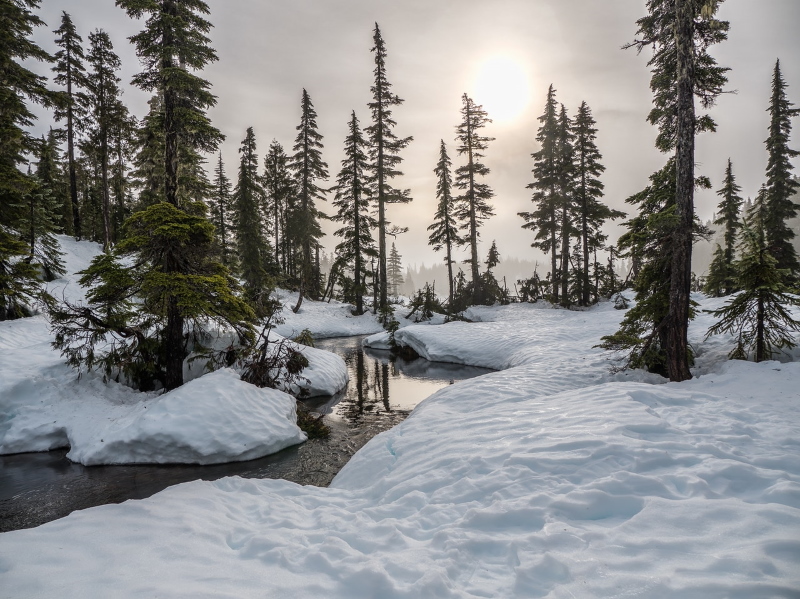 Photo by James Wheeler from Pexels
The cold weather causes batteries to drain faster than normal inside the camera, and even when not in use, they will still lose their charge. You need to carry spare batteries and keep them in an inside pocket as close to your body as possible. Your body heat will help protect them from discharging and keep you shooting for longer.
Most modern cameras and lenses have weather sealing; however, it is a good practice to take some additional precautions.  If it rains or snows, it could leak through the cracks and crevices on the camera body and lens mount into inside the camera causing some problems.
A simple and effective solution is to use external protection like the following: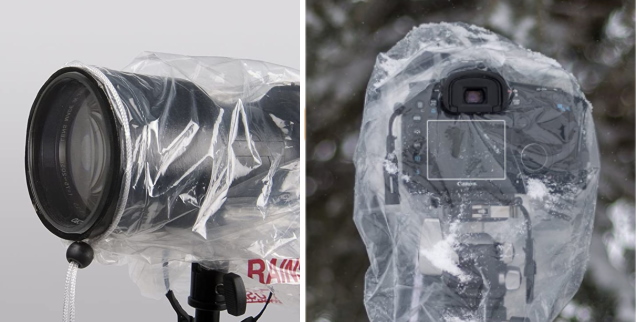 Product highlights
The compact design fits easily in a bag or pocket
Designed for handheld use or tripod application
Unique eyepiece opening adapts to most viewfinders for viewing through the lens – not plastic!
The drawstring lens opening offers easy access and a snug fit. Camera and lens controls are easily visible and operable
RAINSLEEVE fits Lenses up to 18″ L X 7″ Diameter (45.7cm L X 17.8cm Diameter)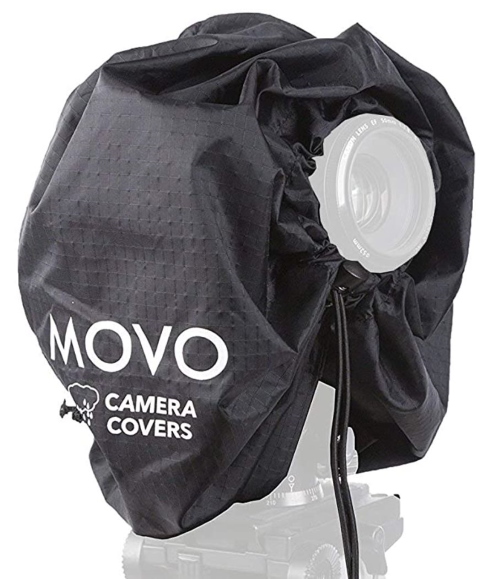 Product highlights
PROTECT YOUR CAMERA: Shield your camera and lens from rain, frost, and dust. Never worry about missing an incredible moment
WATERPROOF: Designed for dependability, the water-resistant nylon and drawstring enclosure seals your camera in and effectively blocks water and sudden water splatters
COMPATIBILITY: Fits and protects DSLR and mirrorless cameras, velcro fastener at the bottom fits any tripod mount and allows for manual focusing inside the rain cover
COMPACT: The cover is 11″ x 14.5″ and can be stored in the premium zipper case that conveniently attaches to your camera bag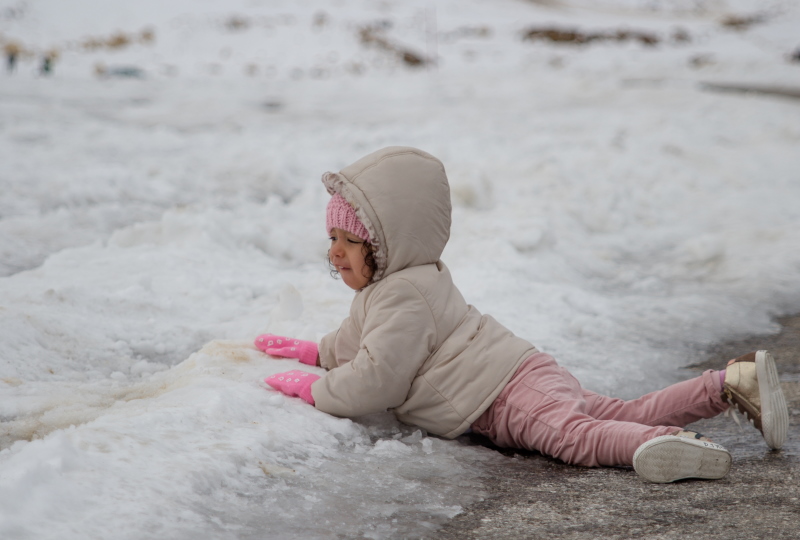 Photo by Ehab Amin
Insulate your aluminum tripod
If you have an aluminum tripod, touching it with your bare hands in cold weather can be an awful and painful experience. If you'd like to save your fingerprints, prep the metal parts of gear that you might be handling without gloves. It's a good practice to cover your tripod legs with some sort of insulation, such as hockey tape or foam.
Consider using two camera bodies
Changing lenses can be risky in cold, wintery conditions. Handling gear in the cold is hard enough, but when you change lenses you also risk exposing your sensor to moisture. If you have a backup body, consider going out with two cameras so you can shoot at different focal lengths without having to switch lenses.
Avoid cold soaking of your gear
Cold soaking is leaving a camera out in the cold until every part is at ambient temperature. This is likely to increase the probability of cold weather-related problems. The camera and lenses take some time to fully cool down, if you only expose your camera to the coldest temperatures only when you're shooting and put it in your camera bag when it's not in use, you'll likely have fewer problems than if you leave it permanently hanging around your neck and fully exposing it to the cold.
Be careful when handling plastic parts of your camera
At normal temperatures, plastic materials are durable and elastic. They will bend a little, and some mechanisms depend on that such as plastic hinges and catches. However, plastics may become quite brittle at very low temperatures and will break before they bend. This means you need to be quite careful when opening any plastic camera coverings or hinges, like battery compartment doors, to avoid accidental damage.
Consider using hand warmers for your gear
Another way to keep your batteries warm is to wrap a small hand warmer around the section of the camera that contains the batteries (usually the handgrip for DSLRs). Hand Warmers are small packets containing iron powder mixed in with a few additional chemicals, such as charcoal and salt, like the following product
Product highlights
LONG-LASTING HEAT: Keep your hands toasty when it's cold outside with up to 11 hours of heat. Use them in your gloves or pockets and instantly feel a soothing warmth. Premium quality, Each Box Contains 20 2-packs, 40 Warmers Total
EASY TO ACTIVATE: Warmth is at your fingertips with these ready-to-use warmers. Receiving some instant warmth is easy because they're air-activated and heat up and reheating is simple, just expose them to air and shake.
CONVENIENT & PORTABLE: These single-use heat packs are great for traveling and they're TSA approved. Each packet is compact and contains two warming pouches. Conveniently store them in your car, backpack, luggage, or coat pockets.
DISPOSABLE & SAFE: These single-use hand warmers are made from ingredients that won't harm the environment so you can toss them after each use. They use natural heat to keep your hands cozy and they're safe for adults and kids.
GREAT FOR OUTDOORS: When the weather gets cold and icy get some instant warmth through your hands or feet. They're great for outdoor activities and events like sports games, hunting, camping, hiking, skiing, hunting, fishing, and more!
When the packet is opened and exposed to air, oxygen reacts to the iron, forming iron oxide (which is rust), releasing heat in the process. The reaction is quite slow, and the heat can last anywhere from six to 24 hours, depending on the size and design. Always remember that keeping your camera cold while also keeping your battery warm is essential during winter photography sessions.
The last tip on this list is to help keep your camera free of snow. When you're out photographing in cold weather, errant snowflakes might find their way to your camera's lens. You don't want to brush them off with your hands or a cloth though as the warmth could cause them to melt, or you might leave fingerprints on your lens. Instead, use a photography lens air blower like this to just blow them off the lens.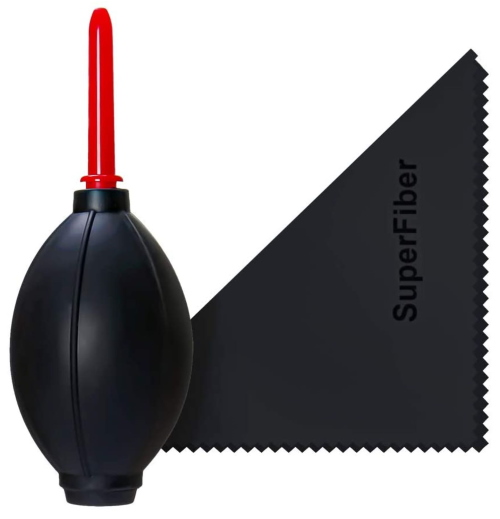 Product highlights
x Rocket Air Blower
Rocket air blower easily removes dust and debris from cameras, lenses, and filters with a powerful blast of air.
x Black SuperFiber Lens Cleaning Cloth (Size: 6″ x 7″)
Ultra-gentle, leaving no scratches, streaks, or marks, safe for all surfaces and lenses.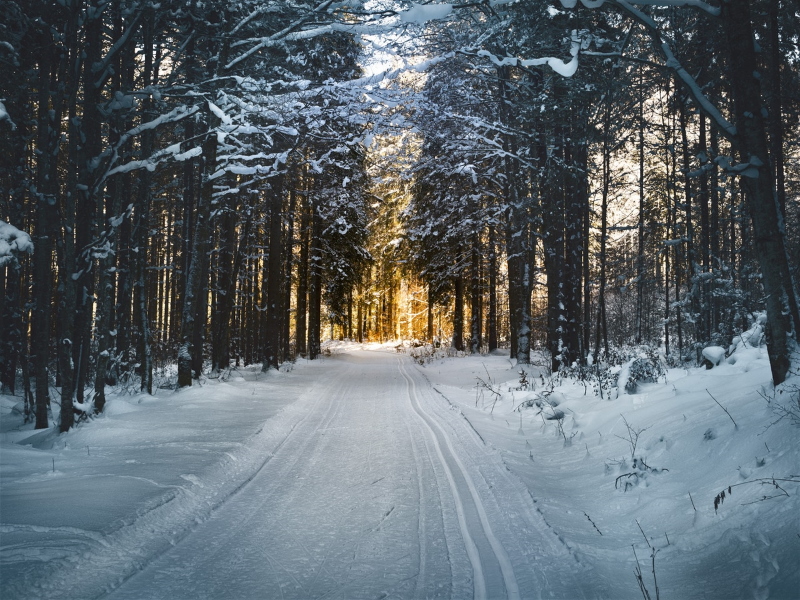 Photo by Simon Matzinger from Pexels
Part 2: Be prepared and wear suitable cloth
It is obvious that the most important item for successful winter photography is your choice of outerwear. The goal is to find clothing that protects you from the wind and cold, and yet also allows you to move around freely and operate the camera. Of course, it is a matter of personal preferences, but the two important items of your clothes are your boots and gloves. So let us discuss how to choose them in some detail.
What to look for when choosing photography gloves
Good thermal insulation
Waterproof
Allow for the use of a touchscreen
Suitable for your environment
Here is my recommended gloves list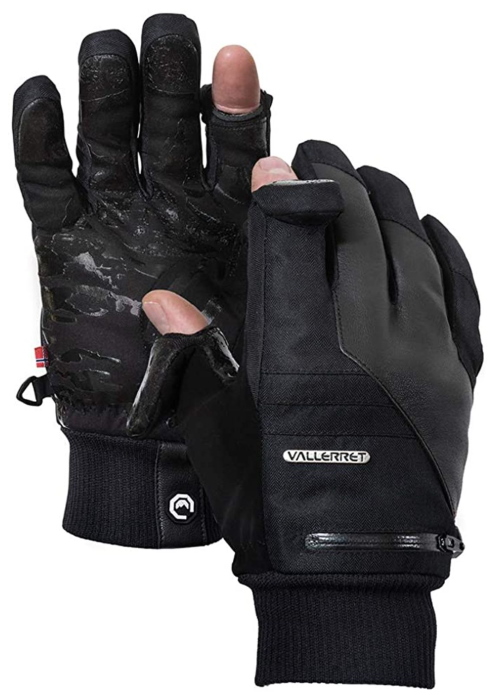 Product Highlights
100% MERINO WOOL INNER and THINSULATE: Designed to keep you warm in Deep Winter Conditions with a merino wool inner and an additional layer of Thinsulate Insulation. Nature's best weapon against the cold, Merino wool ensures a fitted and warm glove optimized for handling your photography gear. Now even warmer with a thin layer of high-performing insulation
FLIPTECH FINGER CAPS WITH MAGNETS: You're ready to shoot in seconds. Just flip the finger cap and enjoy full access to your dials without exposing unnecessary skin to the cold.
ERGONOMIC, DURABLE & WATER RESISTANT: DWR suede and twill with a laminated membrane, provide excellent weather protection. An ergonomic glove fit with a flexible jersey cuff keeps your wrist toasty warm, and able to slip on and off with ease.
NON-SLIP GRIP: Our sticky grip featuring a print of the Devils bridge Germany, keeps you in control of your gear whilst removing the need to take off your gloves to change your lenses or apply filters
PHOTOGRAPHY SPECS: Quickly access a spare SD-Card or store a hand warmer with a built-in pocket and YKK zip, including a tricky installed. A microfiber lens wipe sits on the back of the glove for that emergency clean.
Product Highlights
Keep your hands and fingers warm and dry even in the harshest conditions with these black Heat 3 Smart Mittens/Gloves from The Heat Company. When you're out in the cold, conserve heat by using the outer mitten, and then when you need to do some work, get a drink, snap a selfie, or perform any task that requires dexterity, just fold the mitten and thumb back to expose your liner-gloved fingers. The integrated inner lining allows full use of your hands, yet still helps keep your fingers warm.
Your first layer of protection from the elements is a wind- and water-resistant mitten shell with Primaloft Gold synthetic down insulation. The back of the mitten has a zippered pocket that can hold a disposable hand warmer, your car keys, a credit card, or cash. The palm is reinforced with soft and durable goatskin which is naturally water and wear-resistant. Extra-long cuffs with drawstrings keep heat in and snow or wind out. When it's time to get to work, flaps on the fingers and thumb fold back and are held out of the way with simple magnets. Heat 3 Smart built-in glove liners are located beneath the flaps, featuring synthetic fabric that is breathable and wicks moisture away from your skin. Even when wet, the liner's insulation properties protect your fingertips from cold. For added usability, the thumb, fore, and middle fingers have special material on the tips that allow you to use the touchscreen on your phone, camera, or sports watch.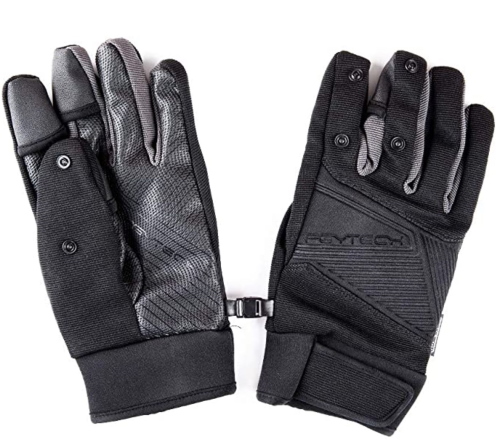 Product highlights
PGYTECH Photography gloves are designed for outdoor sports, cold zone shooting, or drone flying in rough conditions, with good looking and superior quality. Key Product Features
Mitten design(conductive cap, effective screen touch) gives a more comfortable experience on related devices operations. Key Product Features
Using HIPORA professional waterproof and breathable inner liner, 3M ThinsulateTM high-efficiency cold-proof cotton, water-repellent surface, windproof membrane layer, and PU anti-skid palm and comfort-able inner lining to make it light, thin but warm. Key Product Features
Conductive cap, effective screen touch; HIPORA professional waterproof and breathable inner liner, 3M Thinsulate high-efficiency cold-proof cotton. Key Product Features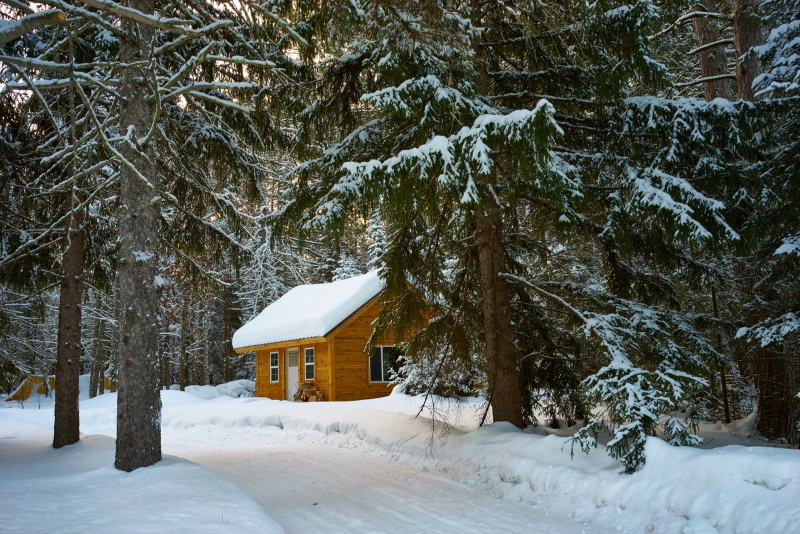 Photo by Adriaan Greyling from Pexels
What to look for when choosing photography boots
Warmth
Waterproofing
Traction
Here is my recommended list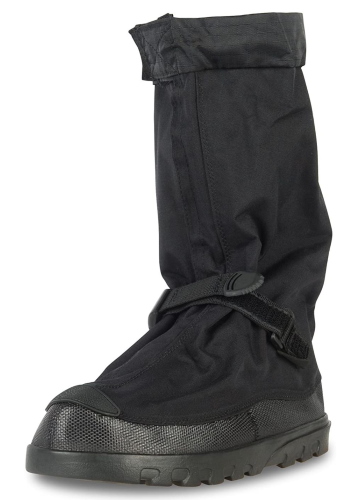 Product highlights
500 Denier nylon upper and waterproof membrane protect against water and wind; extra-wide opening gusset for easy on/off
Adjustable hook and loop closure system for a secure, comfortable fit; snowshoe compatible heel
Slip-resistant Perma outsole for excellent traction; lightweight design helps prevent foot and leg fatigue; compact for easy storage
Optional 10 mm removable EVA insole adds comfort (sold separately)
Recommended use: construction, oil & gas, general-purpose, outdoors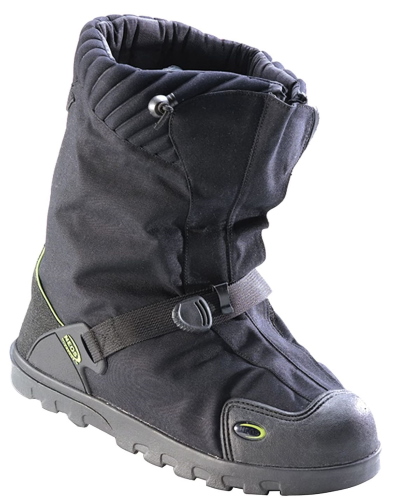 Product highlights
500 Denier waterproof nylon upper protects against water, snow, sleet, rain, and wind; lightweight design helps prevent foot and leg fatigue
4 mm polyurethane foam insulation and 2.5 mm polyurethane inner bootie ensures warmth in extreme temperatures; hook-and-loop strap system for a secure, comfortable fit
STABILicers outsole with 32 replaceable cleats per pair provides excellent traction on ice and snow (cleat wrench included)
Compact for convenient storage; optional 10 mm removable EVA insole adds comfort (sold separately)
Recommended use: construction, oil and gas, mining, farming, and equestrian, outdoor general purpose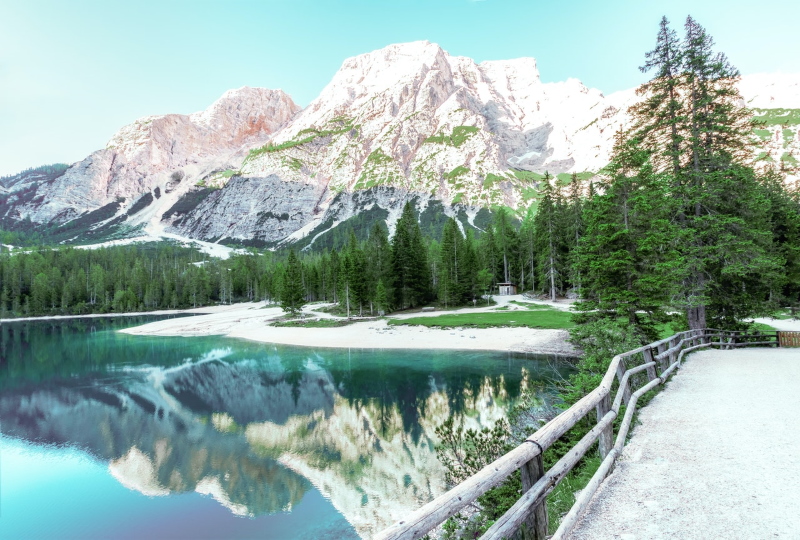 Photo by eberhard grossgasteiger from Pexels
Thanks for reading, I hope you enjoyed the article if you have any questions just post them below & I will be happy to answer you.
If you enjoy the site, don't forget to subscribe, we will only inform you when a new article is posted.