Although the invention of Photoshop has made many photographic filters redundant, digital technology still offers no serious threat to the humble old polarizing filter. The best polarizing filters produce contrasty skies and better-looking foliage, while dramatically reducing reflections and glare on water and glass. So if you regularly shoot still-life or landscape photography and care about the results, you'll want to have a polarizing filter in your bag.
But not all polarizing filters are created equal. And if you've spent a lot of money purchasing the best lens you can afford, it makes little sense to then go and put an inferior piece of glass on the front of it. Filter optics count, so in this article we round up 5 of the best polarizing filters currently available, listing options for every budget.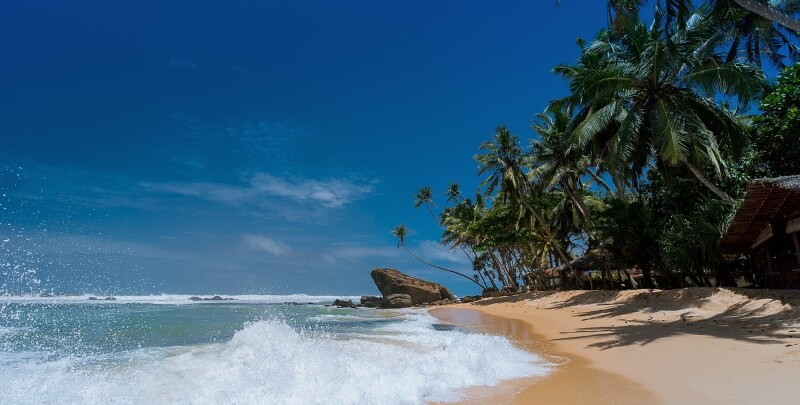 Do You Need a Polarizing Filter?
As useful as polarizing filters are, it's worth mentioning that not every photographer will find it essential to own one. If you shoot portraits or street photography, for example, you'll probably manage just fine without a polarizing filter for most of your career. But at the other end of the spectrum, no self-respecting landscape photographer would leave home without one.
In short, whether or not you need a polarizing filter will depend on the kind of photography you do. Keep in mind, though, that polarizing filters are very quick and easy to mount and remove from the front of a lens mid-shoot. So even if you may not use one all that often, it's probably still worth investing in a polarizing filter so that you have it to hand when the need arises.
With these points in mind, let's look at the pros and cons of using a polarizing filter.
+ Pros
Polarizing filters increase contrast, allowing the user to darken skies while keeping clouds lighter for a much more dramatic final shot. They also come in handy for suppressing haze and glare from the surface of seas, lakes, and rivers – leading to improved overall clarity and saturation.
Polarizing filters rotate on the front of the lens, allowing the user to choose the best position for their needs. Depending on what position the filter is turned to, and from which angle the light is shining, a polarizing filter can either help to accentuate or remove reflections, rainbows, and other kinds of polarized light within the frame.
All of these uses make owning a polarizing filter essential for most landscape photographers. But because polarizers can also help to manage reflections on windows, glass and other shiny surfaces, they will often come in handy when photographing architecture and interiors, or for shooting still life, jewelry, and product photography.
Although it's simple enough to increase image contrast or deepen the blue of the sky in digital editing programs, it's worth noting that the reduction of glare and reflections caused by polarization cannot be easily replicated at the post-production stage. So either you get it right in camera, or not at all. This fact will make a polarizing filter indispensable for many photographers.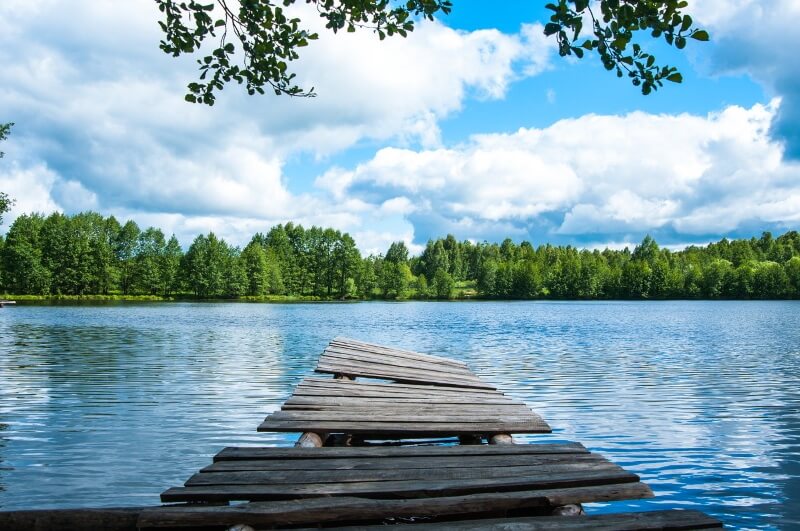 Image by Сергей Горбачев from Pixabay
– Cons
The primary drawback of polarizing filters is that they tend to reduce the amount of light entering the camera lens by around 1 – 3 stops (precisely how much will depend on the brand and model). That's a lot less light!
However, for the kind of photographer who will make the most use of a polarizing filter (e.g. landscape, architectural, and studio photographers), this is unlikely to be a major problem, as in any case they will probably be shooting with their camera mounted on a tripod. But for photographers working hand-helds – such as documentary, events, or portrait photographers –  this loss of light is likely to be unacceptable.
It's also worth noting that some polarizing filters can produce a faint color-cast. Although this can usually be corrected in Photoshop with little difficulty, photographers who value color accuracy will want to choose their polarizing filter very carefully.
The 5 Best Polarizing Filters for Any Budget
Decided that your photography could benefit from a polarizing filter? Here's our rundown of the best polarizing filters out there right now, with options for every kind of shooter.
Breakthrough is a relative newcomer to the filter scene. But with its high-quality offerings and honest prices, the brand has very quickly established itself as a market leader.
Made in Japan, the X2 CPL features excellent sharpness and very good overall glare-reduction without suffering from any odd color casts. Although the filter comes with a 25-year guarantee, its solid build, scratch-resistant nano-coating, and a high degree of weather-sealing all make it unlikely that you'll ever need to make use of the brand's generous offer.
True, the X2 CPL is one of the more expensive filters we look at here. But in our opinion, the results justify the cost. And the X2 CPL is undoubtedly one of the best polarizing filters currently available. Recommended.
As Nikon is synonymous with cameras and lenses, it's perhaps not the first brand any of us thinks of when looking to purchase a "minor" accessory such as a polarizing filter. But of course, Nikon makes all kinds of photographic and optical products; usually of excellent quality. And their filters are no exception.
This is a top-quality polarizing filter with superb optics. It produces quite a pronounced effect compared to some other products, and will significantly minimize glare from reflective surfaces such as water and glass.
All in all, this is a fantastic product and is only knocked from our number one spot due to the high price. It should be pointed out, though, that you don't need to own a Nikon lens in order to use their filters; any lens with a 77mm filter thread should be compatible.
This B + W 77mm polarizing filter offers excellent optical quality and a relatively subtle polarizing effect (certainly it's less pronounced than the Nikon filter above). As this particular model only reduces the amount of light entering the lens by around 1- 1.5 f-stops, it's a good choice for those in need of some gentle help with polarization but who can't afford to lose too much light.
It should be made clear that B+W is the brand name, and doesn't in any way restrict the use of this filter to shooting only black-and-white images. In fact, the filter performs very well when shooting color photography too, and due to the less aggressive polarizing effect, banding is kept to an absolute minimum. What's more, the manufacturer claims that "nanotechnology" makes this filter easier to clean than most, and it features a convenient front thread for attaching additional accessories.

If the Breakthrough or Nikon filters are well out of your price range, you could do a lot worse than opting for the Tiffen 77mm Polarizer. This filter comes at a great price and is surprisingly good quality, with performance approaching that of the much more expensive models; only the Nikon filter exhibits a little more smoothness.
While the Tiffen filter displays a slightly bluish cast, this is by no means a serious problem and can easily be fixed at the editing stage. Handily, there's a second thread for attaching extra accessories to the front of the filter.

If you're the kind of photographer who doesn't make a huge amount of use of polarizing filters but would prefer to have one in the bag just in case, the Hoya DMC PRO1 filter makes an excellent option. Very attractively priced, and available in a variety of thread sizes, this filter does a good job of reducing glare, flare, and haze while also darkening skies.
Of course, at this price point, there has to be a catch. And with the Hoya, it comes in the form of a slight color cast and a tiny loss of sharpness. However, neither issue is evident to a degree that would make the filter a liability. And certainly, for occasional use, few photographers will notice much difference. Once again, this filter comes with a front thread for attaching additional accessories.

Final Thoughts
A polarizing filter may not be the most exciting piece of camera equipment ever invented, but it can nonetheless make a huge difference to your images. If you are a landscape, architectural, or product photographer, you will almost certainly want to invest in one of the best polarizing filters that money can buy. In this case, either the Breakthrough or Nikon filters are probably the way to go. Meanwhile, for those who only shoot the occasional landscape photograph, one of the more budget options will likely do the job well enough for your needs.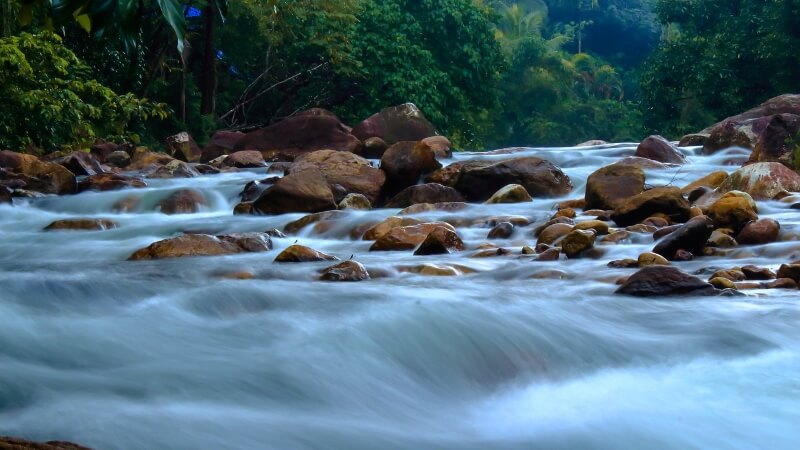 Image by Nandhu Kumar from Pixabay
Related Posts:
What Is Polarizing Filter? – Everything You Need To Know
Camera Lens Filters Explained – Your Full Guide
Thanks for reading, I hope you enjoyed the article if you have any questions just post them below & I will be happy to answer you.
The featured image by Julius Silver from Pixabay
If you enjoy the site, don't forget to subscribe, we will only inform you when a new article is posted.