Picking a photographer is easier said than done. Though the market is flooded with photographers, that doesn't make picking one any easier. In fact, it makes it more difficult to weed through the bad ones to find the good ones.
Picking a photographer can be a tricky business. I think the governing thing to consider is your budget. It's not a guarantee of high-quality service, but certainly, you improve your chances of getting the photographer that ticks all the right boxes if you can budget more for your photographer.
The cheaper you go, the more likely you end up with the part-timer who might let you down. The less you spend, the more likely the photographer will use lower specification equipment. The best in the business tend to be full-time photographers with lots of experience. They cost more because they invest in themselves – in training, equipment, promoting themselves, and only sourcing the best quality printing and albums.
First, you have to decide how much you can budget for your photographer, then shop around and see what you can source for your budget. Choose a range of photographers who tick the right boxes, then ask for their prices.
Ultimately it's for you to use your judgment about whether the photographer offers everything you want at a price you can afford.
In this article, we're going to give you 5 practice tips on how to pick a photographer.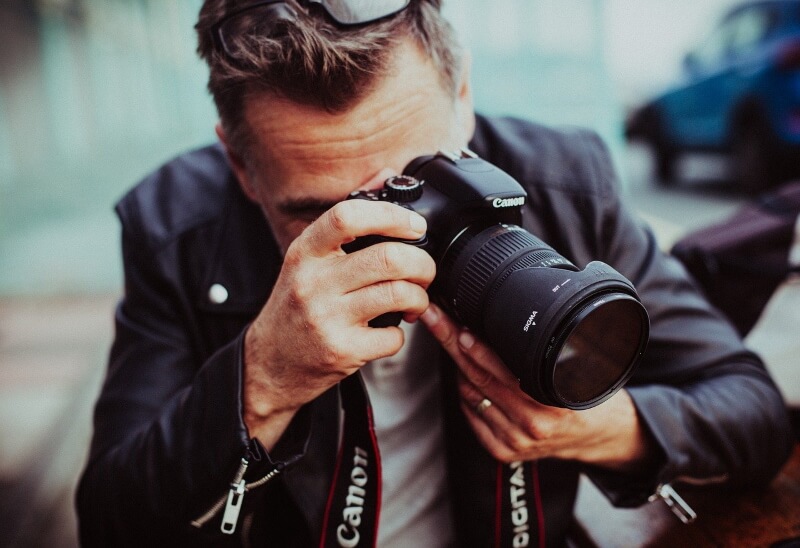 Tips to Pick a Photographer
1. Know what you think a good photograph looks like
Photography is an art. Art is subjective. What looks like a bunch of lines and paint smears to one person can look like a beautiful expression of life for another. The same can be said of photographs. Each professional has their own style. Before you jump into hiring, take a look at their portfolio and consider their style. Does it match yours?
If your styles don't match, you're not going to be happy with your photos.
However, before you start looking at the work of different photographers, you need to know how you can simply examine photos. There are some important rules here:
How much the images are sharp or blurry? Too sharp or blurry in the wrong places (think eyes and face)?
Do the colors look right and natural
Is each photo well lit or do they look a bit muddy and dull?
Does the photo look overly processed or is it natural?
Does the composition of photo, the framing of the photo, tell me that the image was taken with care, attention, and thoughtful input from the photographer?
2. Location, location, location.
Your photographer doesn't need to live next door, but they should be familiar with your area. Especially if you're working on brand materials for a brick-or-mortar store. If you live in a suburb of Fort Lauderdale, look Fort Lauderdale photographers.
Here's why: If you are looking to have photos taken for a business or event in a local area, it's good to have a photographer that is familiar with that area. In fact, they may have done previous work in the location you're looking to shoot. As an added bonus, they know what to expect. If you fly in a Los Angeles-based photographer, he or she may not know how to combat the snow of northern Michigan and get a good photograph.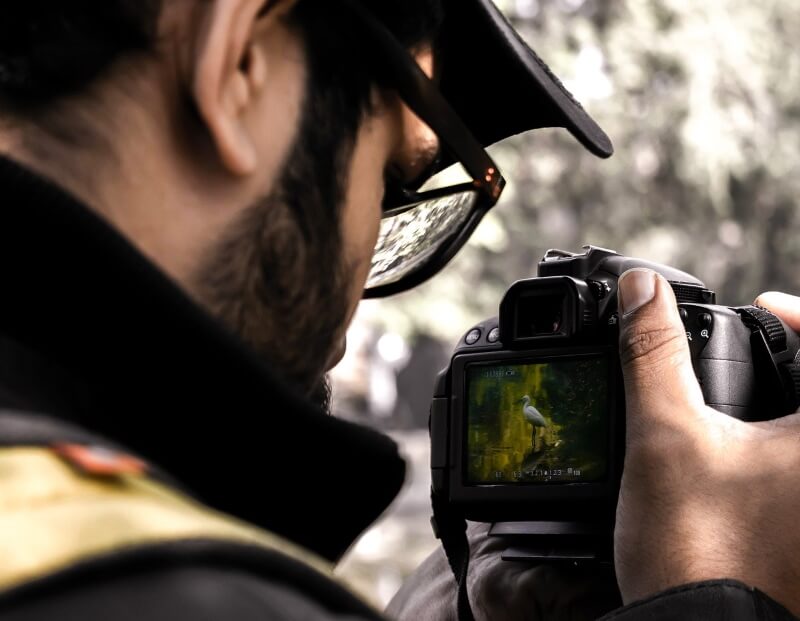 Image by Praveen Raj from Pixabay
3. Understand their approach
No two photographers have the same process! Take the time to discover how your photographer intends to approach the session or event. Ask them how they choose angles, shots they feel are important, and how they'll prepare for unexpected rain. You want the process to be smooth and the experience to be enjoyable. If you understand how your photographer intends to approach the decision, it's easier to tell whether or not you'll enjoy working with one another.
Probably there are many photographers in your area each with their own individual style, from reportage, artistic, traditional and documentary; find a style that you both like that reflects the theme of your day. Find a photographer that edits their photos in a style that you love, in order to create fun and natural images that reflect you both.
4. Meet with Them in Person
Ideally, you find a photographer that feels like they 'fit' into your event or special day. The more friendly the relationship is, the easier it will be to capture natural moments. Take the time to sit down to coffee with a potential photographer. Talk about the points we touched on above. Get to know them as a person. Make sure they have experience working in situations like yours. For example, if you're needing employee photographs for your website make sure the person you hire has experience (and a few galleries) of headshots.
5. Get an Understanding of Your Rights
If you're in a corporate situation, you will want to understand the rights surrounding the photographs. You will not want to work with a photographer that retains rights that threaten your brand or copyright. On the flip side, if it's event photography you may have no issue with allowing the photos to have another avenue of advertisement. Whatever the case, make sure you understand how you can use the photos and the degree of ownership you have of the content.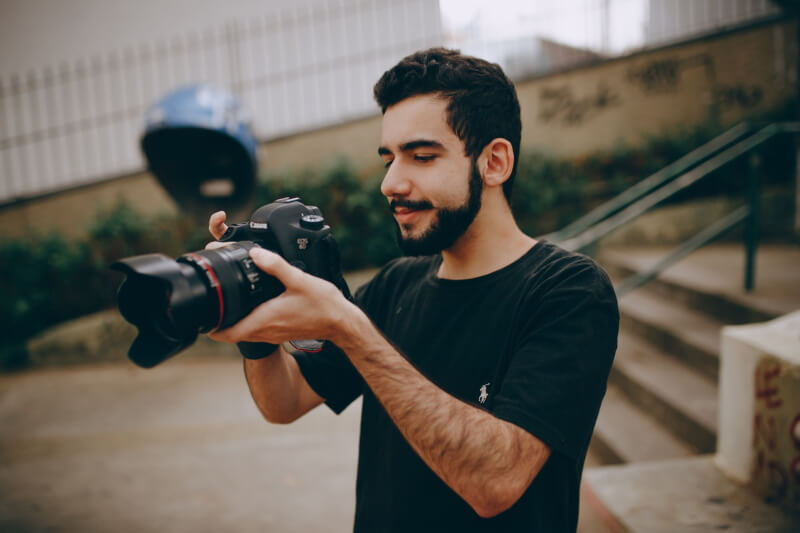 Photo by Rafael Barros from Pexels
Conclusion
Whether you're looking for wedding photography or photography to help you build brand materials, the first step in choosing the right photographer is finding the person that understands your unique needs. In addition to skills, you need to make sure that the two of you have a similar style and can easily achieve your photography goals. A simple way to know if you have found your perfect photographer is to ask yourself 'would I prescribe them to a friend?' If the answer is yes, then get them booked. On the off chance that you have any questions, at that point consider the reasons you wouldn't. Guarantee you pick a photographer that you love, somebody you trust and somebody you realize will catch what you want and will show it wonderfully.
Thanks for reading, I hope you enjoyed the article if you have any questions just post them below & I will be happy to answer you.
The featured Image by Michal Jarmoluk from Pixabay
If you enjoy the site, don't forget to subscribe, we will only inform you when a new article is posted.