Manipulating photos with software has become increasingly popular over the years. Technological advancements empower us to take an ordinary picture and transform it into a visually stunning work of art. You can use photo editing software to produce beautiful images. However, these programs require lots of processing power and not every laptop is up to the task.
Many laptops don't have the display quality or technical specs to create a consistent and reliable photo editing experience. It can be frustrating when you edit photos on sluggish devices, causing a decline in the quality of your output. If you are serious about photo editing, it's time to invest in a powerful machine that empowers your work. You'll want the best laptops that can handle photo editing software at a high level.
In the rapidly evolving world of photography and digital content creation, having a reliable and powerful laptop is essential for professional photographers, graphic designers, and enthusiasts alike. Photo editing demands precise performance, high-resolution displays, and seamless multitasking capabilities, which can only be met by laptops equipped with cutting-edge technology.
In this article, we present a comprehensive review of six laptops that are tailor-made for handling photo editing tasks with finesse. These laptops have been carefully selected based on their processing power, graphics capabilities, display quality, and portability, making them ideal choices for creative professionals who are always on the move.
We understand that choosing the perfect laptop for photo editing can be a daunting task due to the vast array of options available on the market. Therefore, we have extensively researched and evaluated each of these laptops to provide you with an informed overview of their key features, performance benchmarks, and overall user experience.
Whether you are a seasoned photographer looking to enhance your editing workflow or a budding artist eager to explore your creative potential, this article will serve as a valuable guide to help you make an informed decision when investing in a laptop that meets your photo editing needs.
So, join us as we embark on this journey through the realm of laptops designed to handle photo editing with precision and efficiency. Unleash your artistic vision and take your editing capabilities to new heights with one of these powerful machines that combine technology, performance, and portability. Let's dive in and discover the perfect companion for your creative endeavors.
Here are six laptops recommended for photo editors:
1. ASUS ProArt Studiobook Pro 16 OLED (W5600)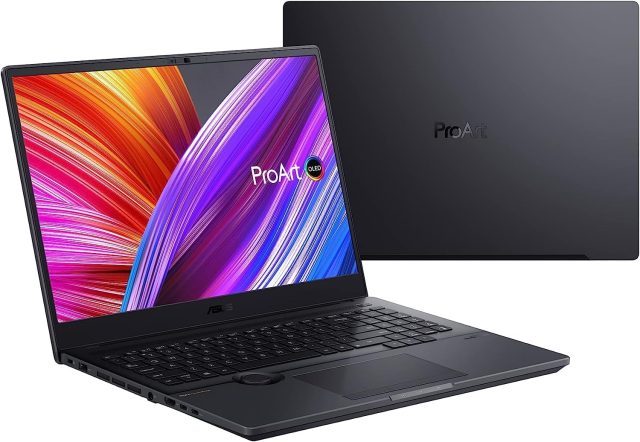 Photo editors with professional needs will enjoy using the ASUS ProArt Studiobook Pro 16 OLED. This laptop features up to the AMD Ryzen 5000 series processor and NVIDIA RTX A2000 graphics. The device also supports up to 4TB PCle® SSD and 64GB memory, ideal for storing and transferring large files.
Editors can unleash their creative potential through the 16-inch 4K OLED HDR display with a spectacular 3840 by 2400 resolution. The laptop's impressive display is VESA DisplayHDR™ 500 True Black certified and delivers photorealistic visuals with ultra-high contrast. The laptop is also PANTONE Validated for color accuracy, enabling you to edit photos clearly and vividly.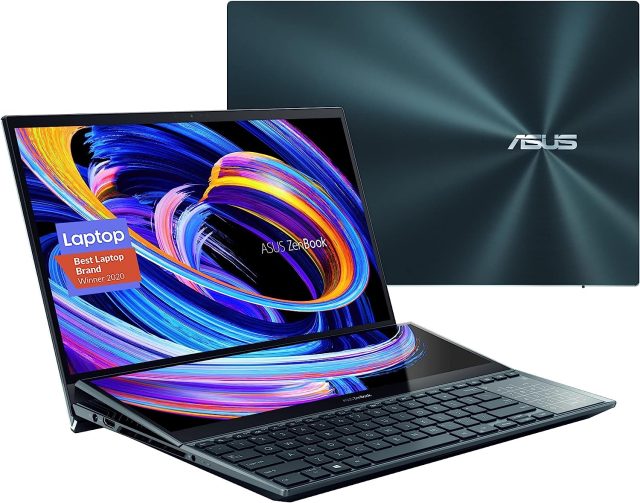 The ASUS ZenBook Pro Duo 15 OLED is one of the best laptops that can handle photo editing. This machine comes with up to the Intel Core i9 CPU and the NVIDIA GeForce RTX 3070Ti GPU. It also features up to 32GB of RAM. These components work in combination to make running resource-intensive programs like Lightroom or Photoshop a breeze.
The RTX 3070Ti GPU helps photo editors get the most out of the 4K OLED HDR NanoEdge display. The display also features a 100% DCI-P3 color gamut and Delta-E < 2 color accuracy. The ZenBook Pro Duo 15 OLED comes with the ScreeenPad Plus, a secondary display that gives you extra space to optimize your workflow. While editing pictures on the main display, you can use ScreenPad Plus to consult reference images, send emails, and manage other programs.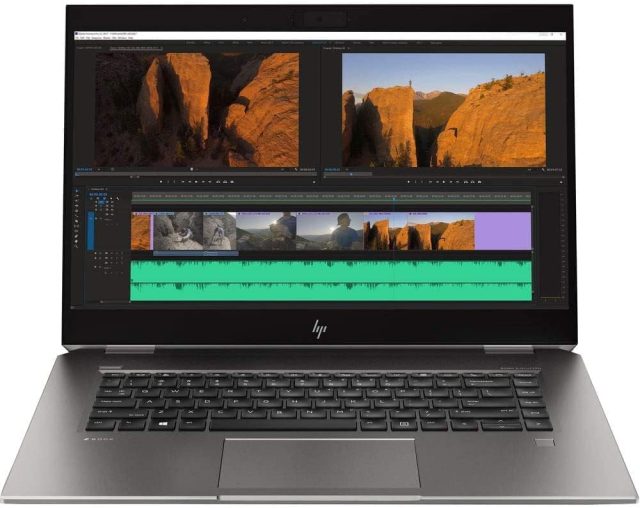 The HP ZBook Studio G5 is a fully loaded laptop for photo editors who value computing power. The ZBook Studio G5 comes with the Intel i9 CPU and support for up to 32GB. The Intel UHD GPU helps designers make the most out of the 15.6-inch 4K display.
The display on the ZBook Studio G5 features an anti-glare coating and comes with 100% Adobe RGB color coverage. Photo editors will appreciate the bright display, rated at 600 nits of brightness. The HP ZBook Studio G5 features a full-size, backlit keyboard with a convenient spill-resistant coating. This laptop is a good option as a workstation for photo editors who tend to work in the same location.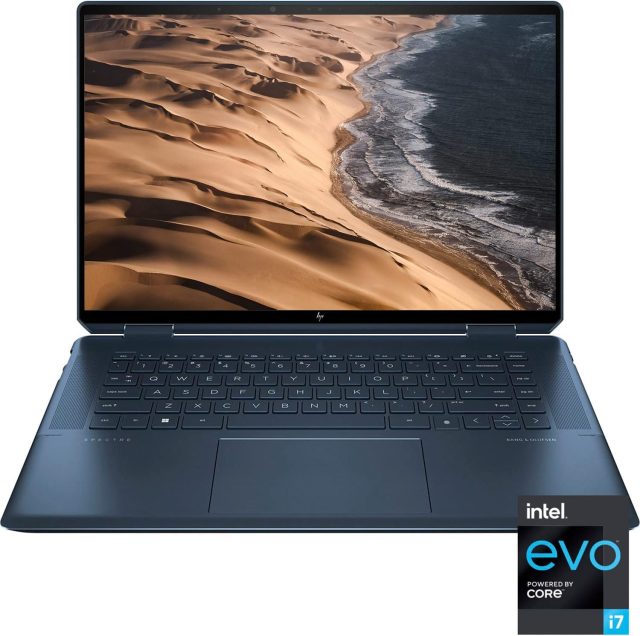 The HP Spectre x360 is a powerful 2-in-1 laptop with a pleasing design. The Spectre x360 has a sleek profile, accentuated by the gem-cut design. This laptop uses the Intel i7 CPU and the Intel Iris Plus GPU, allowing editors to interact with most photo manipulation programs.
You will enjoy the 13.3-inch full HD touchscreen display with an impressive 3840 by 2160 resolution. The 360-degree hinge allows you to quickly switch to tablet mode, convenient when working in groups. You'll also enjoy getting a full-screen view of your work. The HP Spectre x360 comes with a 512GB solid-state drive, which you can use to quickly access project files.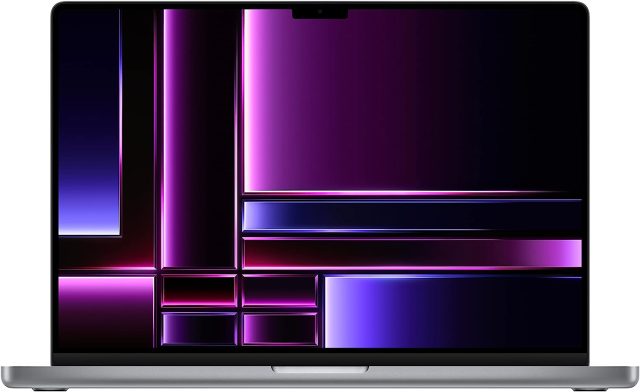 The MacBook Pro is a reliable device for photo editors who value having a high-quality laptop. Despite having a large 16-inch screen, the MacBook Pro still feels like a lightweight, portable laptop. The display has an impressive 3072 by 1920 resolution and is rated at 500 nits of brightness.
The MacBook Pro is a sturdy workstation for long work sessions. It uses a 6-core Intel i7 CPU with Turbo Boost capabilities. It's AMD Radeon Pro 5300M GPU allows photo editors to render high-quality project files. The new MacBook Pro also features a sleek full-size backlit keyboard.
The Lenovo ThinkPad X1 Extreme is an impressive addition to Lenovo's ThinkPad series. This version of the ThinkPad comes with a 10th generation Intel i7 CPU, the NVIDIA GeForce GTX 1650 Ti, and support for 64GB of RAM. The ThinkPad X1 also comes with a massive 2TB SSD, allowing you to load project files quickly.
Photo editors who work on the go will appreciate the gorgeous display on the ThinkPad x1 Extreme. The 15.6-inch IPS panel uses 4K technology. It is excellent for maintaining color accuracy and will help accentuate the details in your edits.
Thanks for reading, I hope you enjoyed the article, in case you have any questions just drop them below & I will be happy to answer you.
The featured Photo by Depositphotos
If you enjoy the site, don't forget to subscribe, we will only inform you when a new article is posted.