If you're looking for the best lens for portrait photography and want to know how to choose one I recommend checking my post <<What's A Good Lens For Portraits<<, It will explore to you all the factors that matter when choosing a portrait lens.
The classic focal length for a portrait lens is the 50mm lens on a full-frame camera, as shown above, as this is similar to what the eye sees, and is often the first additional lens someone buys when looking to upgrade from the kit lens that comes with a DSLR. It also offers a brighter aperture, compared to the kit lens – and a 50mm f/1.8 lens is very affordable and much brighter than most kit lenses that tend to start at f/2.8 or f/3.5 and then become darker as you zoom. On an APS-C camera, you get a lens equivalent to 75mm making it an ideal portrait lens.
If you are a Canon lover, check my post >>Best Canon Lens for Portrait Photography<< I have listed my recommended Canon lenses that are suitable for portrait photography.
But there are many options available, and here I've listed a variety of high-scoring portrait lenses that are produced by third parties.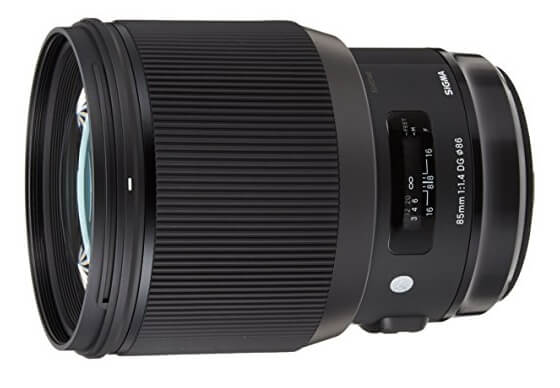 Sigma looked to create a peak portrait prime with the 85mm f/1.4 DG HSM Art Lens, and they delivered an optic with high performance, a large f/1.4 aperture, and a variety of technologies. Available here with a Canon EF mount, this lens offers a super-fast f/1.4 aperture that is great for getting images with an exceptionally shallow depth of field and smooth bokeh. It also uses two SLD elements, one anomalous partial dispersion/high-refractive index element, and one aspherical element that minimize aberrations and ensures a crisp, clear image. A Super Multi-Layer coating helps by suppressing flare and ghosting. The specification is shown below.

---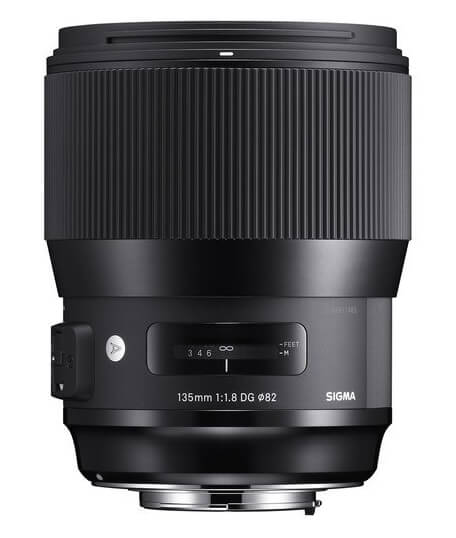 A fast telephoto prime, the Canon EF-mount 135mm f/1.8 DG HSM from Sigma pairs bright and sophisticated optics with intuitive handling and design. As part of the Art line of lenses, this 135mm f/1.8 is designed for high-resolution rendering and utilizes FLD and SLD glass to control chromatic aberrations and color fringing for notable clarity. A Super Multi-Layer Coating also enhances image quality by suppressing lens flare and ghosting for improved contrast and color fidelity in strong lighting conditions. Additionally, making it an ideal lens for portraiture, the bright f/1.8 maximum aperture pairs with a rounded nine-blade diaphragm to benefit selective focus and shallow depth of field imaging with smooth bokeh.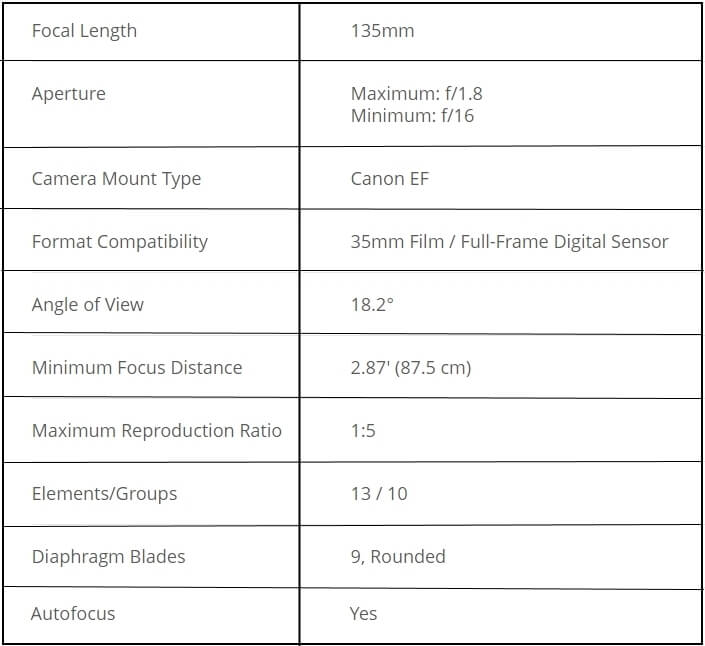 ---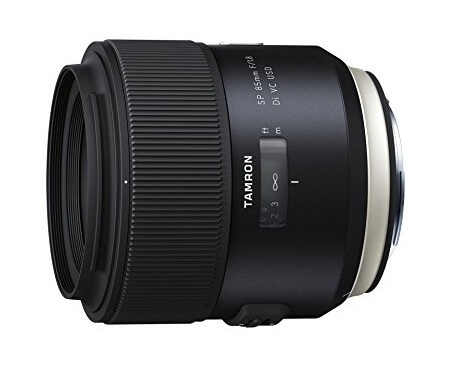 The Tamron SP 85mm F/1.8 is the world's first* 85mm fast-aperture lens with image stabilization. Its delivers edge-to-edge viewfinder brightness for ease of composition and superior low-light performance. The fast aperture of the F/1.8 also offers the perfect balance of subject sharpness and bokeh, that dreamy blur that separates your portrait subject from the background. The 85mm focal length is ideal for producing a pleasing image with true-to-life facial features in accurate proportion. The SP 85mm F/1.8 uses LD (Low Dispersion) and XLD (Extra Low Dispersion) glass elements in the optical design to minimize color fringing and to achieve sharp and clear image quality with high color fidelity. The SP 85mm F/1.8 is the world's first* lens with a fixed focal length of 85mm and a fast aperture of F/1.8 that's equipped with the VC system. This technology makes it possible to take photographs handheld in dim light and to make optimal use of slower shutter speeds and increased depth-of-field without extreme increase of the camera's sensor sensitivity (ISO equivalent). Areas of possible ingress surrounding switches and the boundary between the focus ring and the lens barrel are protected by special seals. This provides deterrence against the intrusion of water droplets.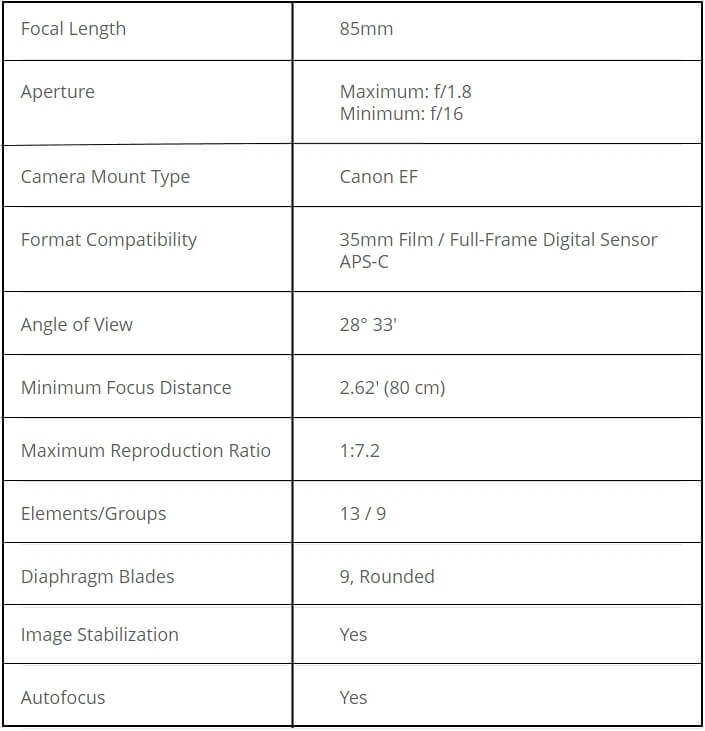 ---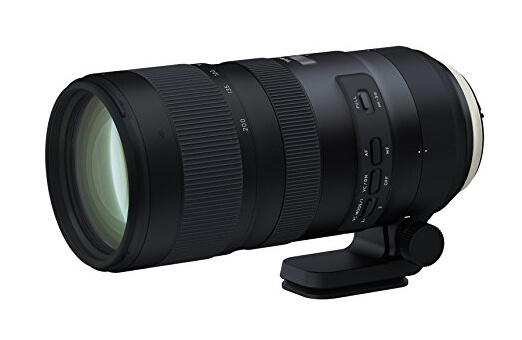 The new SP70-200mm F/2.8 G2 (Model A025) telephoto lens reimagines the highly acclaimed Model A009 with enhanced optical performance, improved VC (Vibration Compensation), faster AF speed and accuracy, and shortened MOD (Minimum Object Distance) for greater flexibility. Every aspect of the SP 70-200mm F/2.8 G2 (Model A025) zoom has been improved, providing high image quality and enhanced bokeh throughout. This lens offers a choice of three VC modes, including one exclusively for panning. Now you can match the VC mode to your shooting conditions and enjoy sharp, jitter-free handheld shooting―even in low light.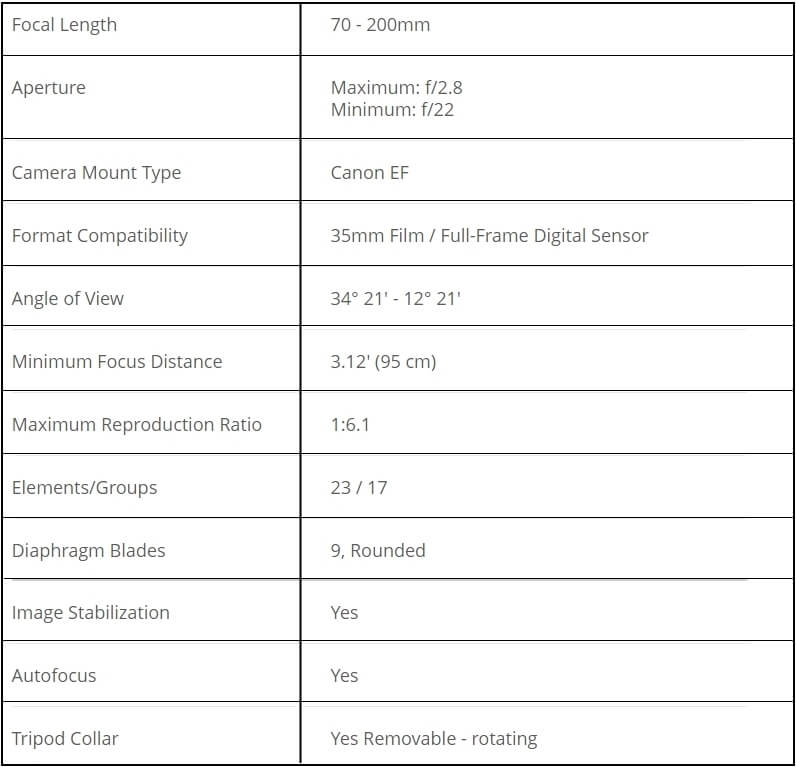 ---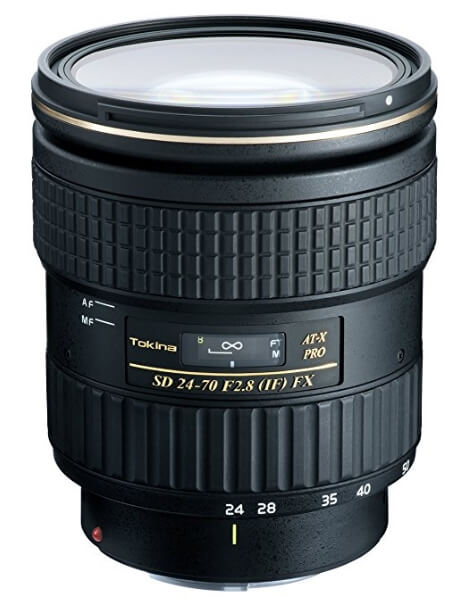 One of the most versatile focal lengths available, Tokina's AT-X 24-70mm f/2.8 PRO FX Lens is a standard wide-angle to portrait-length zoom featuring a bright, constant f/2.8 maximum aperture. Designed for Canon full-frame-format DSLRs, this everyday lens is ideally suited for nearly any genre of photography, including travel, portraiture, landscape, and event shooting. Three aspherical elements pair with three super-low dispersion elements to produce bright, evenly-illuminated imagery with controlled aberrations and distortions, while multi-layer lens coatings help to reduce flare and ghosting for improved contrast and color accuracy. Well-suited to working in a wide variety of situations, this standard zoom covers an array of perspectives while maintaining consistent illumination for working in challenging lighting. Benefitting the usability, a one-touch focusing clutch permits quick switching between autofocus and manual focus modes, and an internal focusing design maintains the overall length of the lens during use. A Silent-Drive Module AF system suits both stills and video recording, too, by providing quick and quiet performance. Additionally, this lens sees the incorporation of a nine-blade diaphragm, which contributes to a pleasing out-of-focus quality when employing shallow depth of field shooting techniques. Compatible with Canon full-frame-format DSLRs, this standard zoom can also be used with APS-C-format DSLRs where it will provide a 38.4-112mm equivalent focal length range. Constant f/2.8 maximum aperture provides consistent performance throughout the zoom range and also contributes to greater control over focus position and when working in low-light conditions.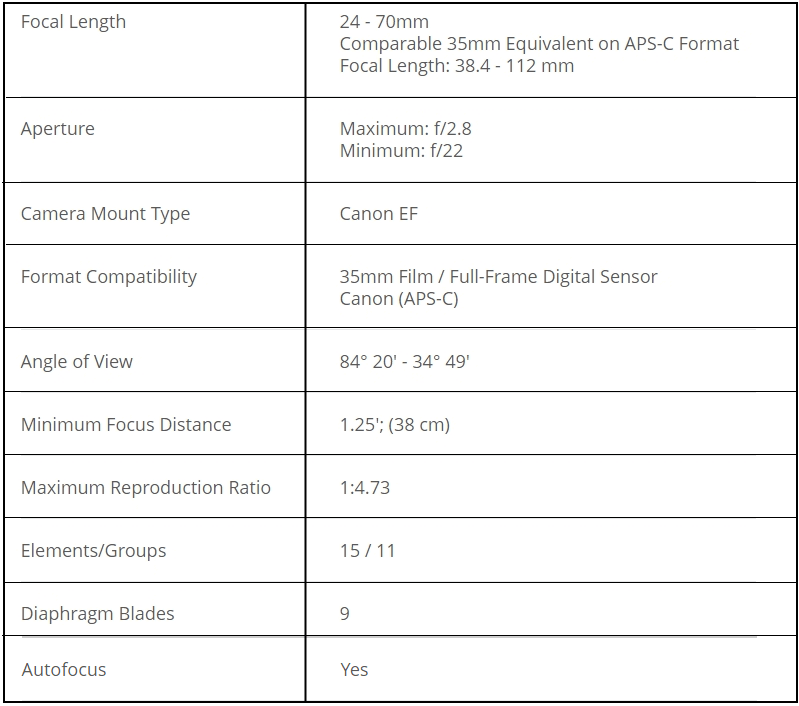 ---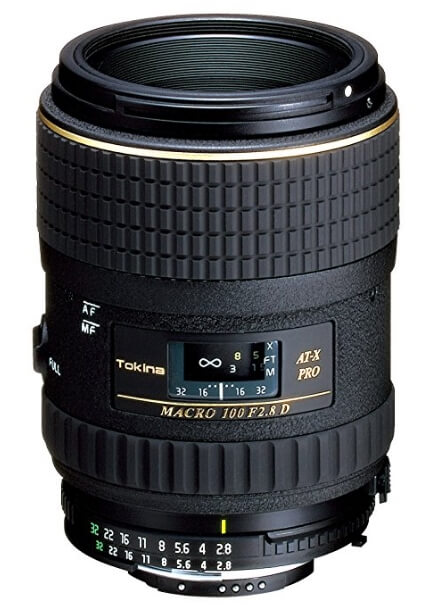 The AT-X M100 PRO D is a new macro lens capable of life-sized (1:1) reproduction at 11.8 in. (30 cm). The lens' multi-coating has been re-engineered to match the highly reflective silicon-based CCD and CMOS sensors in today's digital SLR cameras, while the optics still give full coverage and excellent sharpness on 35mm film. The AT-X M100 PRO D also has a very convenient focus limiter switch that can lock the focus out of the closes focus making it focus faster when used as a moderate telephoto or portrait lens. Other features of the AT-X M100 PRO D are Tokina One-Touch Focus Clutch Mechanism for fast easy switching between manual and Autofocus. 55mm non-rotating filter thread for use with macro ring flashes and special effects filters.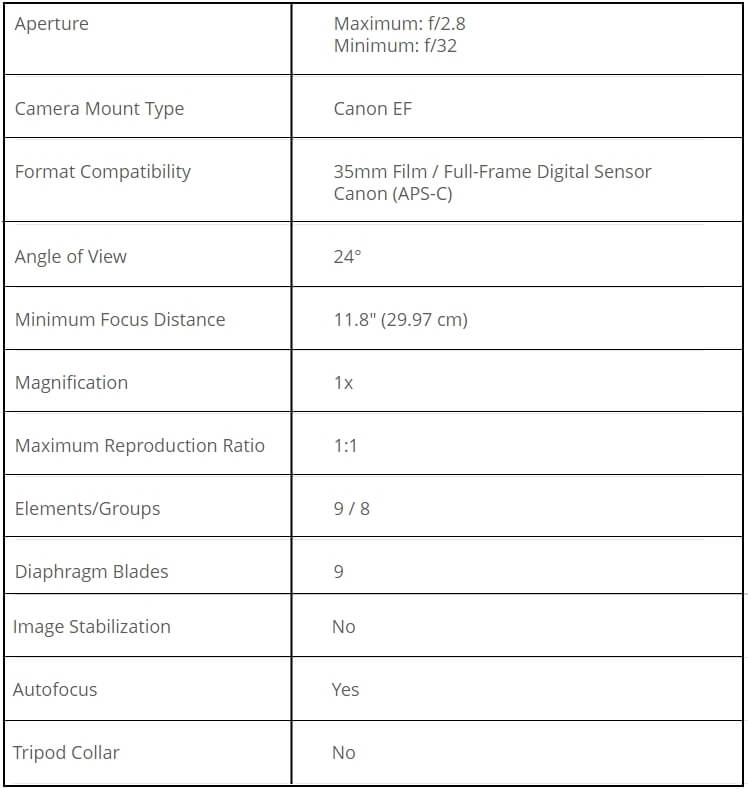 Related posts
What's A Good Lens For Portraits
Best Canon Lens for Portrait Photography
Thanks for reading, I hope you enjoyed the article if you have any questions just post below & I will be happy to answer you.
If you enjoy the site, don't forget to subscribe, we will only inform you when a new article is posted.