Benro, a trusted tripod maker has produced the first-ever camera tripod that automatically self-levels with just a push of a single button using its internal battery-powered system.
As we all know, when using a tripod during your photography sessions, it is very important to make sure that your tripod is leveled irrespective of the condition of the ground on which it is placed. The leveling process could be a rather time-consuming process and a waste of valuable preparation time.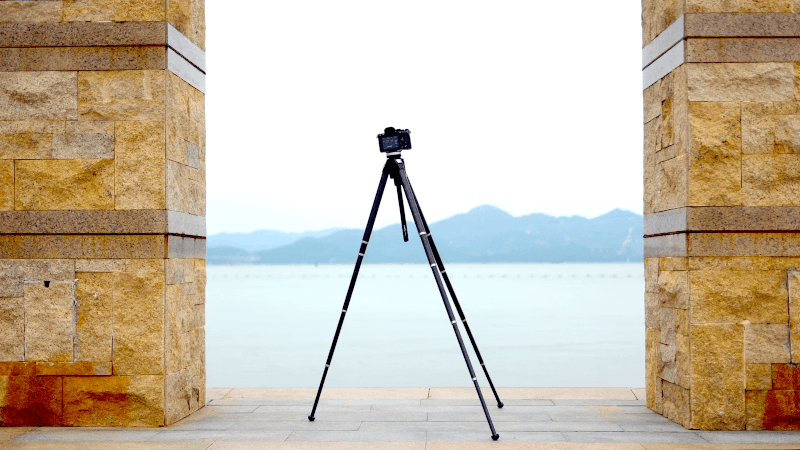 Benro is labeling its new tripod as Theta, it is very useful for letting photographers focus on their work instead of endless adjustments in the field. Just by pressing the one-key Auto Leveling function, it solves the biggest problem of traditional tripods in recent decades.
In addition, The Theta features a set of modules that provide a host of benefits: a battery module, a camera control module, a "GoLive" module, and an optical sensor module.
So, let us go on and discuss its main features.
Theta Main features
Construction
As Benro Theta is considered a travel tripod, Portability is particularly important while ensuring that there is enough strength to support heavy camera and lens weight. It is the perfect balance between good portability and adequate strength.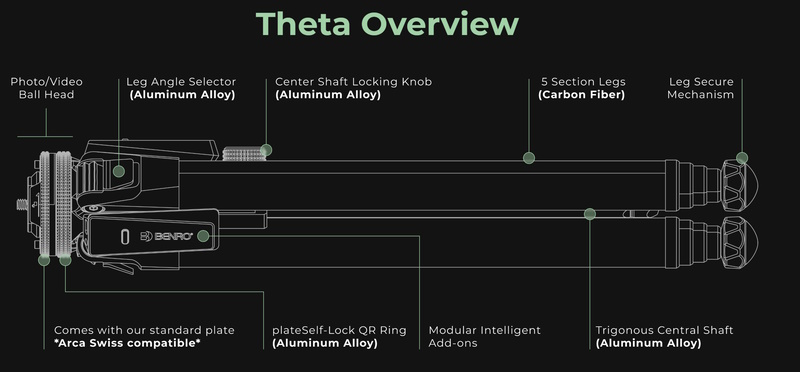 The Theta tripod has three cylindrical legs made of carbon fiber, with a middle shaft made of aluminum alloy. It features a leg secure mechanism.
Dimensions
It comes in two different sizes: Theta (travel tripod) and Theta Max (Heavy duty tripod). The dimensions of both sizes and their load capacity are shown in the figure below.
Tripod heads
Theta is equipped with two head types:
Ball head: 360-degree spherical head, that allows shooting at any angle.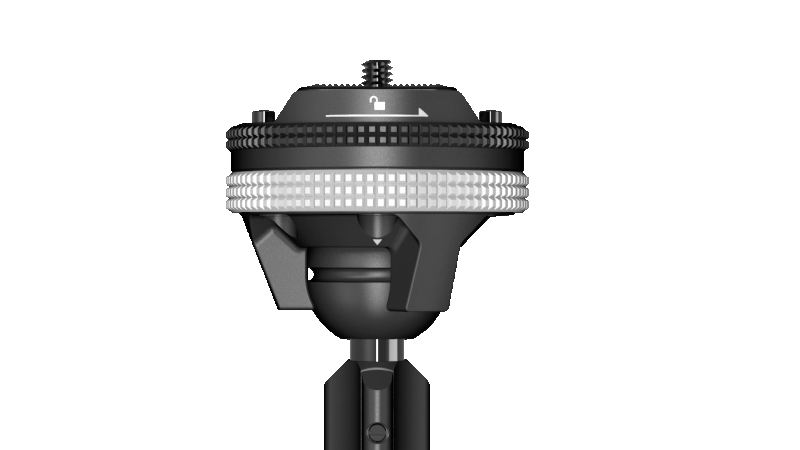 Pan & tilt head: It allows you to lock the pan and tilt axes separately, it is convenient when shooting videos.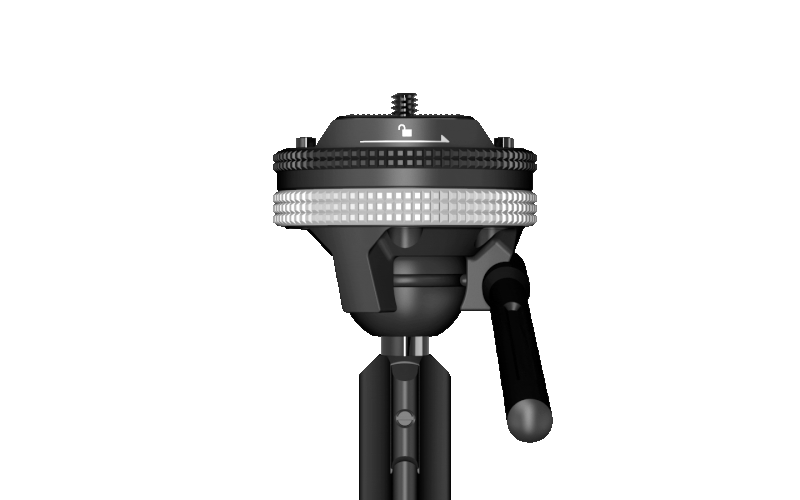 Camera mounting
The Theta head also features an auto-lock and quick-release mechanism. You just need to align, slide and twist to mount your camera body on the theta tripod. Press the QR plate into the gimbal lock and the latch will automatically turn and lock it.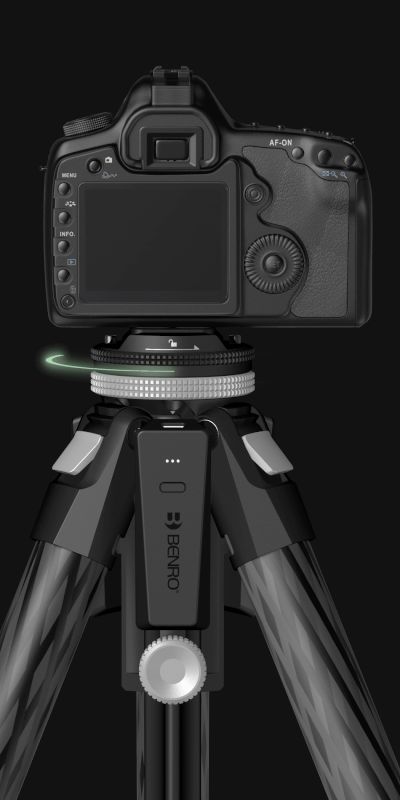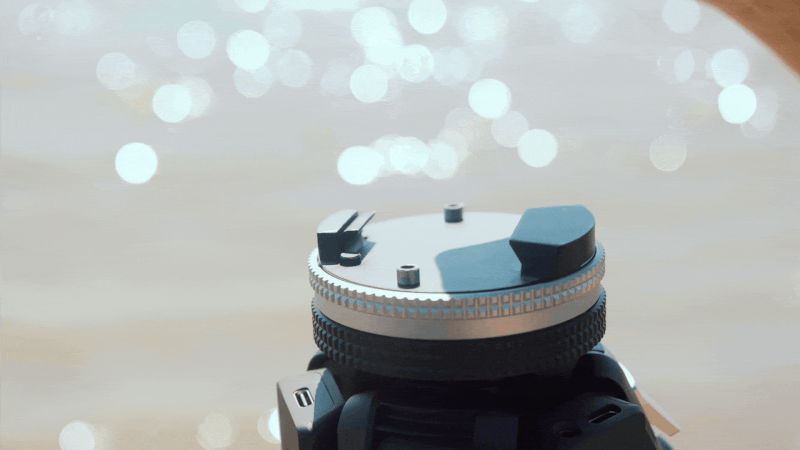 Leg lock mechanism
Photographers need to ensure that the leg joints are locked tight enough to avoid the leg tube slipping and the camera falling. The Theta tripod features a unique self-locking mechanism to secure safety. Even if you forget to lock the legs completely, the safety mechanism will automatically lock the legs, and keep it from tipping.
Smart Extension Interfaces (Modules)
The Theta can be connected to a variety of smart devices to expand its functions. There are four different modules with different functions you can choose among them, they are as follow: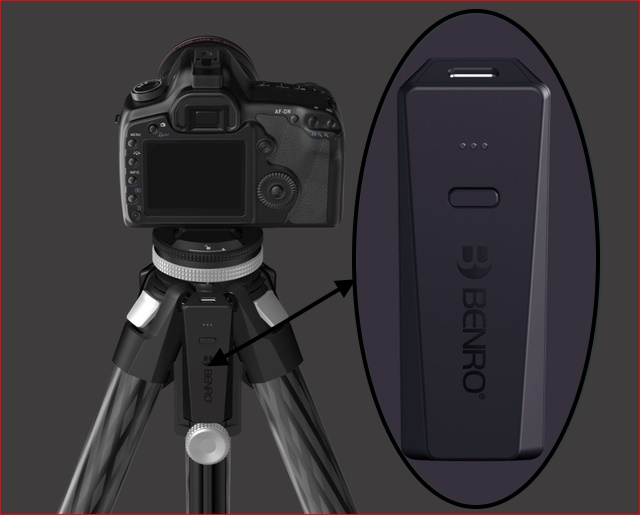 The battery module provides the Theta tripod with sufficient electric power to support the auto-level feature.
By pressing the control button on the battery module you can trigger the automatic level calibration of the tripod.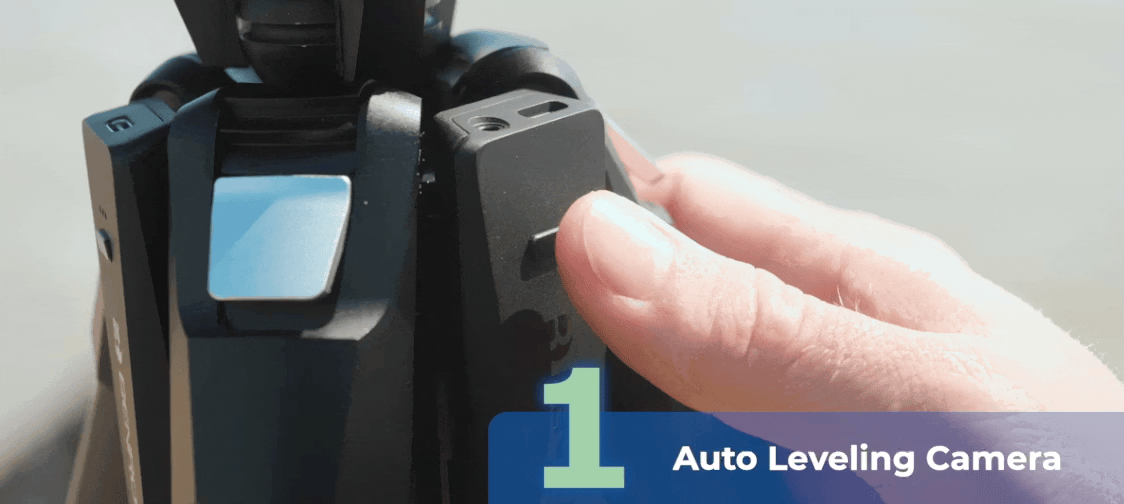 In addition, it can be used as a power bank. It can charge your camera or other modules through a USB port.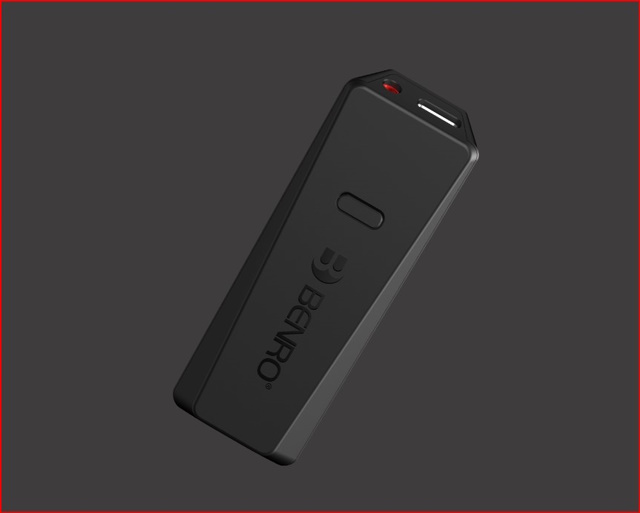 The camera module allows you to connect the Theta tripod to your smartphone using Bluetooth or Wi-Fi connection. So, you can remotely view the camera's live view on your smartphone in real-time. In addition, you can directly preview and download your photo files on your phone wirelessly.
Finally, you can also remote settings and adjust your camera parameters like ISO, aperture, shutter speed, and focal length via the Theta app. It can also be used as a remote shutter release to trigger your camera shutter.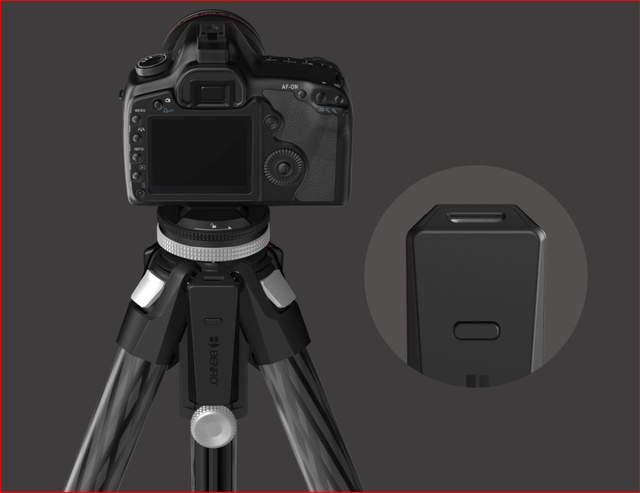 This module allows you to share your camera view right away using the module's HDMI port and Wi-Fi connection. Simply tap to live streaming on YouTube, Facebook, or streaming on other social media platforms via RTMP (Real Time Massaging Protocol)
You can also customize the streaming quality based on your needs and the Wi-Fi connection speed.
OPTICAL MATRIX SENSOR MODULE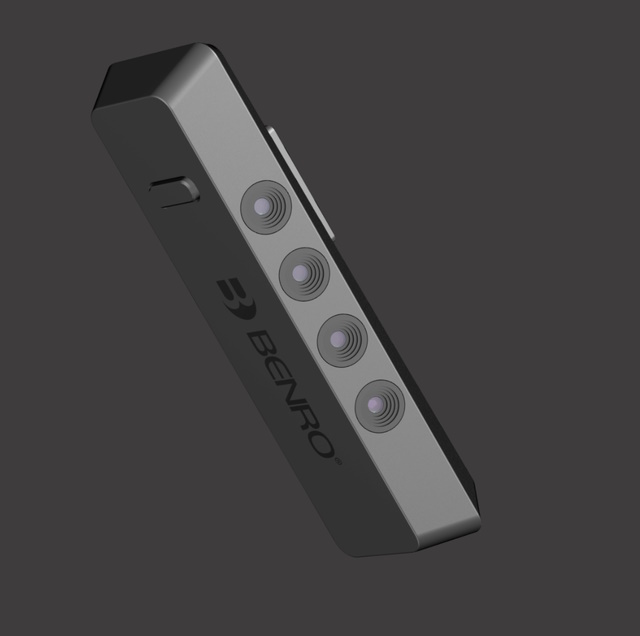 If you are planning to shoot a high-quality time-lapse video, you need a smooth and stable light transition between shots to avoid light flickering disruptions. This module can help you to auto-adjust the camera's exposure settings dynamically to get a photo sequence with smooth and consistent exposures.
This module uses an extremely accurate, reliable optical matrix sensor, and gyroscope to detect the ambient light hence adjusting the camera's exposure parameters automatically.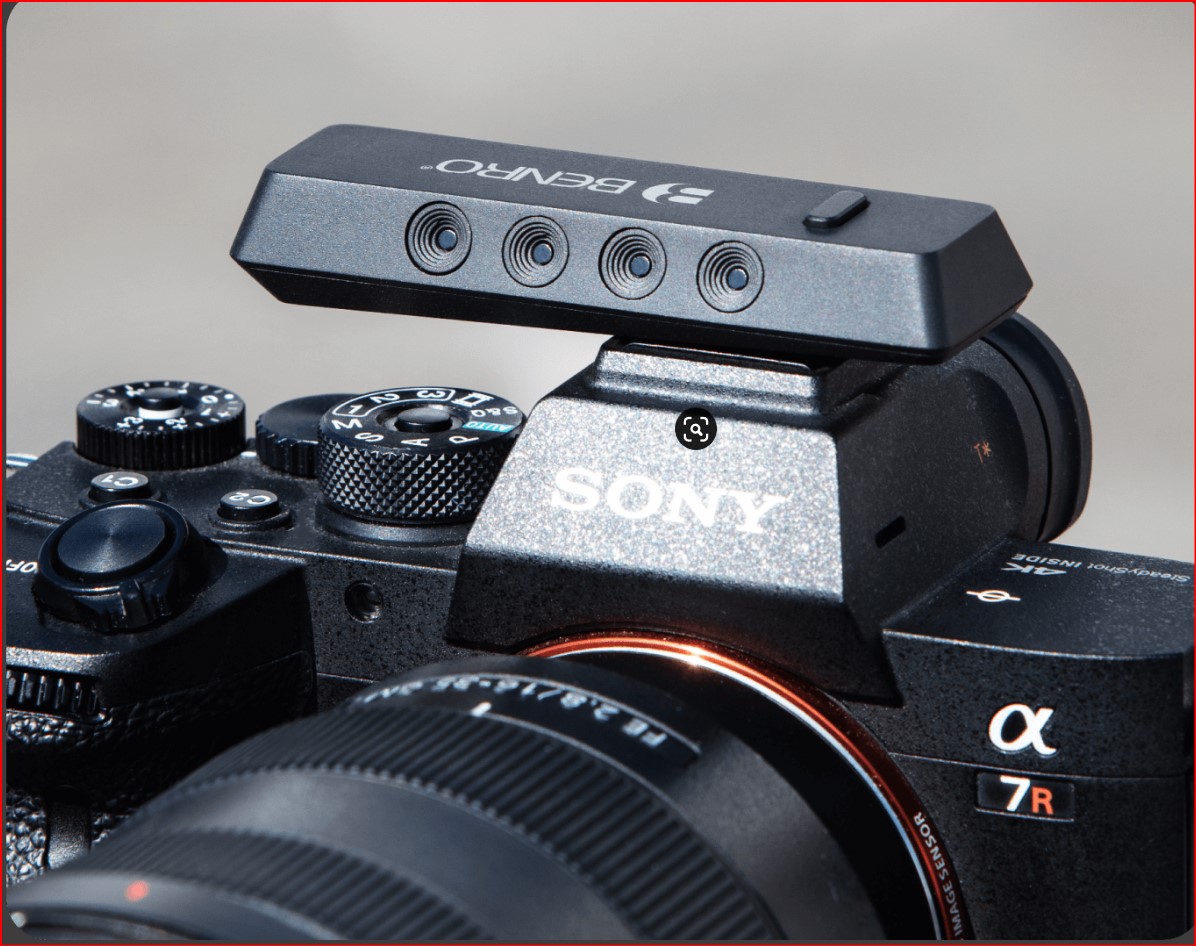 This module is used by simply mounting it on the hot shoe of your camera and realizing real-time exposure auto adjustment via Bluetooth and camera control module connection on the Theta application.
In addition, this module also auto-levels the Theta tripod based on the camera's surface before each shot when required.
Where can I get it?
Theta tripod is coming soon on Kickstarter, you may reserve your early-bird specials.
Related posts
Digital Camera Tripod- How To Choose The Right One
Thanks for reading, I hope you enjoyed the article, in case you have any questions just drop them below & I will be happy to answer you.
All the photos used in this article are credited to Benro's website.
If you enjoy the site, don't forget to subscribe, we will only inform you when a new article is posted.