Regardless of your sector, security cannot take a back seat as cyber risks continue to evolve in sophistication, frequency, and severity. For freelance photographers and business owners with online photography organizations, it's never been more important to protect their sites, software, and social platforms. 
This is valid for photographers who might be building their websites and marketing themselves to clients that exist in the farthest corners of the internet.
The Importance of Safeguarding Your Photography Business Online
According to the FBI, 60% of US small businesses have experienced a cyber attack. The average cost of a cyber attack to a US business is over $5000. The common threat vectors range from phishing, malware, ransomware, and even DoS (denial-of-service) attacks. 
Individual financial and reputational damage to a company can potentially be debilitating. If you have spent time proving yourself online by building up reviews, posting authoritative content, and establishing a trusted reputation with clients, you won't want a security breach to cause any damage. Be aware that your business could be the recipient of dangerous activity that causes valuable customer data to be released to a malicious actor, not only will you risk breaching PCI DSS compliance regulations that monitor credit card data, but you also risk losing large numbers of customers, not to mention deterring potential new ones from buying from you in the future.
The potential that exists when marketing your photography business online can be extraordinary. However, the internet is also a dangerous place, and if you don't take some basic security measures, you could open yourself up to a damaging cyber attack. Realistically, most business owners don't have the budget to invest in large-scale, 24/7, round-the-clock managed detection and response services from specialized cyber security experts. Despite this, risk mitigation and containment strategies are incredibly reassuring for those that do opt to invest in such services.
That said, there are some simple and effective steps you, as an LLC (Limited Liability Company)  photographer or entrepreneur, can take to ensure that you, your clients, and your systems are safeguarded from the plethora of cybercriminals out there.
7 Tips for Protecting Your Photography Business Online
1. Choose a Reliable Web Hosting Provider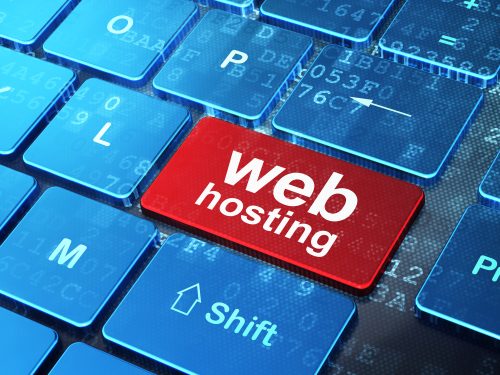 Photo by Deposit Photos
Make sure that your photography website is hosted by a reputable, compliant web hosting service provider, such as Wealthy Affiliate, Bluehost, HostGator, or Cloudflare. If you take payment online, your site will need to ensure that it complies with PCI DSS and general advice listed on the  Cybersecurity and Infrastructure Security Agency's (CISA) website. Don't be tempted by free or 'too good to be true' web hosting offers, and check on their server space limitations, if any. If possible, choose a secure host that can dedicate sufficient storage space for your assets.
2. Ensure You Have SSL Certification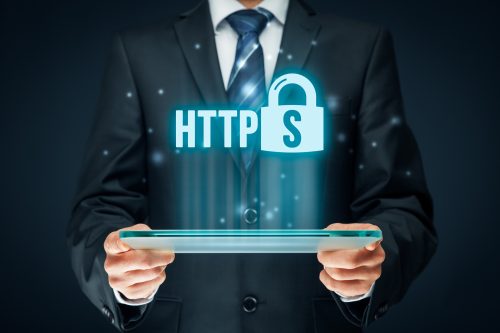 Photo by Deposit Photos
You may be able to get this with your web hosting provider, but if not, you'll need to ensure that your website has a valid and up-to-date SSL certificate. SSL stands for Secure Sockets Layer and is noticeable in a browser address bar by a small padlock icon, or the use of 'https' in the URL. This guarantees that all communication between browsers and your website server is encrypted, which bolsters your security significantly. 
SSL certification will solidify additional trust with your clients that peruse your site, and it will not be flagged by search engines as being 'insecure', which can affect your website traffic.
3. Use Strong and Unique Passwords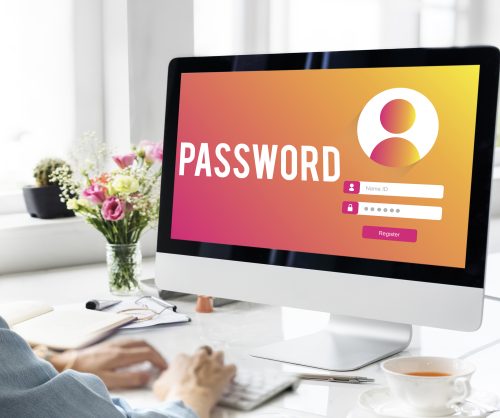 Photo by Deposit Photos
Pay close attention to your passwords as these have become targets for cybercriminals, as they are not enough to exist on their own anymore. It can be tempting to reuse passwords for multiple apps or logins, but this is a huge red flag because if one can be exploited, so can the others. 
Strong passwords which combine lower and uppercase letters, numbers, and special symbols, and which span several characters, are much harder to crack. Avoid using the same password for multiple logins as well, and generate a strong, unique password for each. You can use tools like BitWarden to generate and store your passwords in your browser for easier access.
4. Update Your Software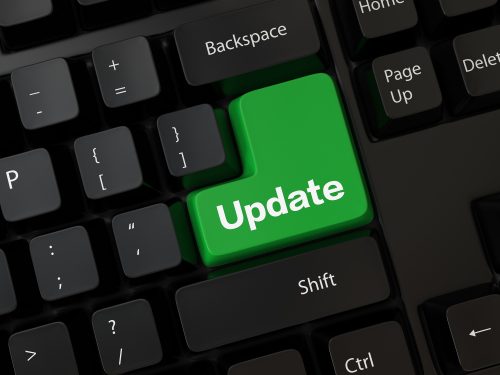 Photo by Deposit Photos
Whether you run a small business or a larger photography organization, it's crucial to keep all your tools, systems, and software up to date to prevent security risks. Core updates contain patches to your software which, if not updated, can be more easily exploited by cybercriminals. To save time, you can set your tools to automatically install updates, generally during times when you are less likely to be using them. 
Depending on your website's back-end CMS, it's worth paying attention to core updates to see if they affect front-end functionality and design. Sometimes it can happen if not managed. Therefore, you may wish to store your site on a test server, update, and test, before rolling out the updates on your live server.
5. Protect Your Infrastructure and Networks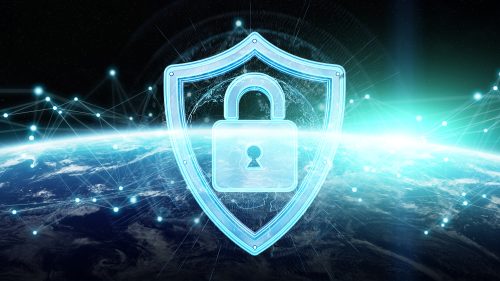 Photo by Deposit Photos
Investing in professional antivirus and anti-malware packages will go a long way. You may find a product that comes with built-in firewalls, internet security protection, and even malware cleanup tools. 
As far as WiFi networks are concerned, it's vital to make sure that any you own or use are encrypted and secured. Change your default WiFi username and password, and consider creating a guest network for clients or customers that may visit you onsite, to prevent your network from being infected. 
If you need to access your emails or assets via a remote location, and they're only accessible via your home server, you may wish to use a secure VPN (virtual private network). This will secure your connection request.
Regularly backing up your website is tremendously effective at securing your website and data. Should you succumb to a cyber attack, you'll be able to easily restore and recover your important files. Consider keeping your data stored offsite or in a private and secure multi-layered cloud estate, or both. In this way, if your servers or organization's systems are compromised, your data and profits won't be at risk.
6. Take Email Security Seriously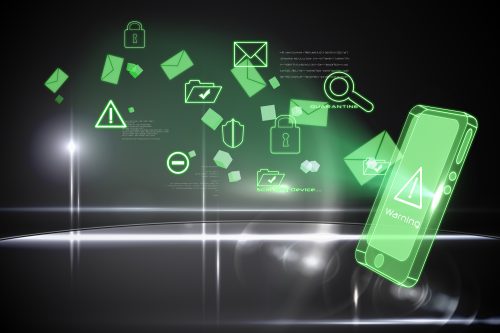 Photo by Deposit Photos
Educate yourself about proper email security, including the ability to spot phishing or malicious emails. Invest in professional, high-quality security to act as a solid barrier of defense against risk actors looking to exploit your emails. 
Despite this, the occasional risk factor may slip through the cracks, so to speak, which is why it's crucial to pay close attention to your emails and clean them up regularly.
7. Enable Multi-Factor Authentication (MFA)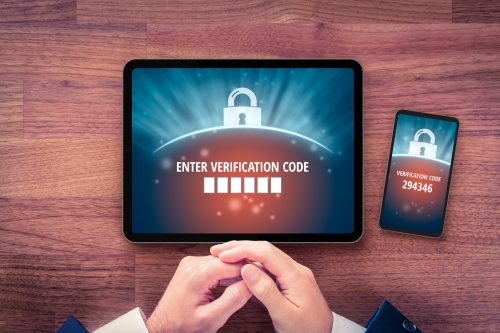 Photo by Deposit Photos
For any apps or tools that you use regularly, consider enabling MFA as an additional layer of security. Essentially, before access is granted, your chosen app or tool will require you to complete a chosen prompt, which could be entering an OTP (one-time password) or code in an email or SMS message, or verifying your identity via facial recognition or fingerprint software. 
Other forms of MFA include using authenticator apps on trusted devices. This way, should your password be exploited, any users will need to verify your identity, and if that is not completed, access will not be granted.

MFA may sound like an unnecessary extra step, but it's worth it to secure your important assets and systems and prevent them from falling into the wrong hands. 
Knowing how to protect your photography business from security risks is vital for your online visibility and success. A cyber attack can cost you precious time and money and drastically affect your reputation, so consider following these above tips to ensure your business remains protected and risk-free.
Thanks for reading, I hope you enjoyed the article, in case you have any questions just drop them below & I will be happy to answer you.
The featured Photo by Depositphotos
If you enjoy the site, don't forget to subscribe, we will only inform you when a new article is posted.