In this guide, we will delve into effective strategies and techniques to successfully promote your photography business online, helping you harness the power of the internet to showcase your skills, attract clients, and elevate your brand to new heights. Whether you're a seasoned professional or just starting, these insights will pave the way for increased visibility and engagement in the competitive world of photography. The primary condition without which the promotion of the photographer will not work is that the photographs must be objectively good. Website optimization, social media profiles, and other actions will help tell a large number of people about yourself, but if the work is weak, this will not help.
A photographer can monetize work in several ways:
photoshoots;
print photo books and other products;
train other photographers.
The choice of methods depends on what promotion measures the photographer needs. For example, for clients of training courses, expertise is more important. For customers of wedding photoshoots, it is more important to get beautiful photos and a high-quality album.
Why does a photographer need a website?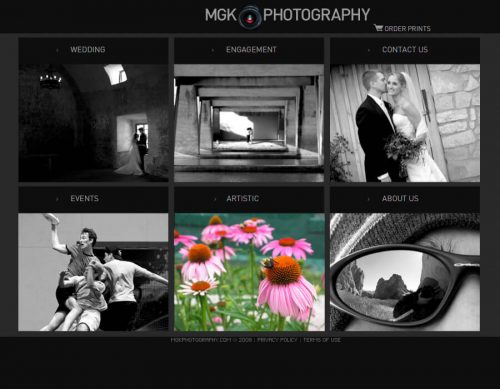 By Mallee Blue Media
A personal site is needed for the following things:
A website is a platform on the Internet that you control. A profile in a social network or an account in the service belongs to the site. You can be banned, deleted, and the social network can be blocked in your country;
The site helps the issuance of brand queries. If you work on a personal brand, your name or pseudonym will gain popularity. The search engine will search for you.
Read here about the best website builder for photographers.
What should be on a photographer's website?
What sections should photographers add to their websites if they conduct shooting and training courses?
Information about yourself, presentation of yourself as a professional
Introduce yourself, show your photo.
Write a few words about yourself – what is most important to you, what photography gives you, your attitude to work.
Indicate in which cities you work.
Tell about your experience in this area – how long have you been shooting, in what interesting places have you worked.
Mention awards and achievements to help justify price levels and expertise.
Portfolio, examples of work
Show your best photos. The main page should contain works on your main profile – enhance wedding photos, reportage, grocery, or others. What you place there, such orders will come. Nobody will approach you for wedding photos if you position yourself as a photographer who shoots for product catalogs.
List of services and prices
Add to your site a list of services that you provide to clients, how much they cost, how else you can help (for example, invite a make-up artist, assemble an image, mount a video). Describe whether you work under a contract and whether you can advise.
Describe the conditions for cooperation so that it does not come as a surprise. For example, if you conduct photo shoots strictly for two hours. Prices can be issued in the form of service packages.
Information about photography courses
If you are conducting training, you need a separate section on courses since the target audiences of photoshoots and courses are different. Beginning photographers or those who want to improve their level are enrolled in the photo school.
Tell about yourself as a teacher and an expert. Achievements, awards, exhibitions, links to speeches, podcasts, lectures, collaboration with magazines and brands will be relevant here.
Reviews
Your site should have a page with real customer reviews. To prove that the review is real, you can post it with a photo from a photoshoot or add a link to the client's social network.
How to promote a photography business online with the help of blogs and guest posting?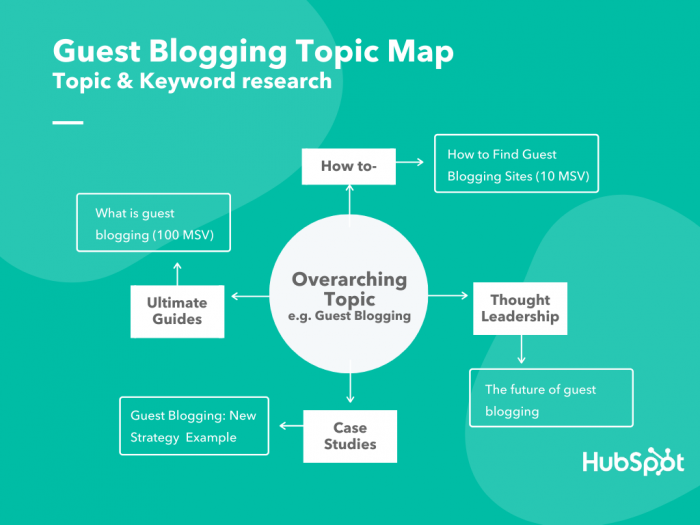 By Hubspot blog
A blog helps you cover more customer search queries and prove your professionalism. The choice of blog topics depends on what you specialize in. If you run tutorials, you need articles on new photographers' topics. Tips for choosing a technique, a base on composition, guides for processing, ISO settings are some examples. At the end of such materials, you can invite readers to train.
Clients ordering love-story, family, or business photo shoots will be interested in tips on choosing clothes, makeup, and successful posing. The photographer can throw off such material to the client even before shooting in order to take care and help determine the image.
Those looking for a wedding photographer are also looking for information about the preparation and organization of the celebration. If you sort out some blog questions and get to the top, you will get an audience interested in your services.
Also, one of the great ideas to promote photography business online is guest posting. There are a large number of successful blogs where you can write and offer to post your article.
You can unobtrusively advertise your services and attract an audience in the article. To learn more about photography business advertising through guest posting and how to send articles to photo blogs, follow the link.
Also, don't forget to use backlinks in your articles. This is also one of the good ways to promote your market photography business. If you want to know how backlinks can help grow your photography business online, find here.
Best tips to help your market photography business grow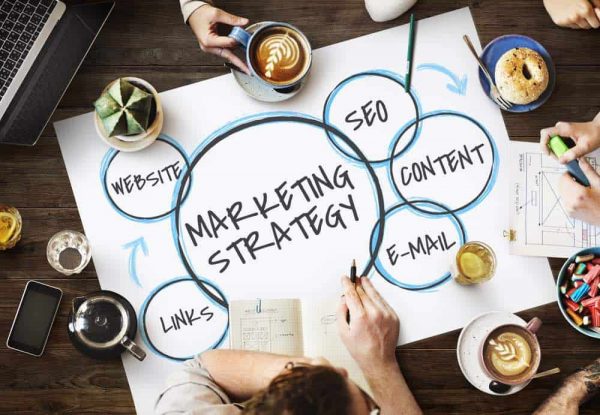 By Photographycourse.net
Regular maintenance of your projects – website, social media profiles, YouTube channel.
Developing your expertise – speaking at conferences, webinars, participating in podcasts. With each performance and placement on someone else's site, you enter a new audience that does not know you yet.
Collaboration with authors of other channels, joint projects, exchange of guest articles.
Guest articles on thematic resources. Almost in any industry, there are such resources where you can agree on publishing your material with a link.
Participation in interviews at thematic sites.
Developing your site with the help of interviews with other people. It may be possible to arrange a conversation with someone more famous.
Conclusion
Promoting your photography business online requires a lot of effort and constant learning. You can always try new ideas and experiment to get better. Use marketing techniques and photography business advertising tips to succeed in your business.
And also remember that everything should work together. Using only one method of promotion, you are unlikely to achieve stunning results. And also, work on the quality of your work in parallel. Good promotion is half the battle. As we said earlier, if people contact you and see low-quality photos, they will immediately leave.
Related posts
How To Sell Your Own Photos Online
Best Websites Selling Photos- 13 Amazing Websites
Thanks for reading, I hope you enjoyed the article, in case you have any questions just drop them below & I will be happy to answer you.
Featured image by emmagutteridge.
If you enjoy the site, don't forget to subscribe, we will only inform you when a new article is posted.