Drones are quickly becoming the must-have technology for companies that want to stay on the cutting edge of their industry. Whether this technology is used as a unique photography tool for real estate, sporting events, journalism, or film, or it's used to deliver goods in areas that are difficult to access, drones are becoming a part of our everyday life. Here are five uses for drones that may change how our world operates.
Photography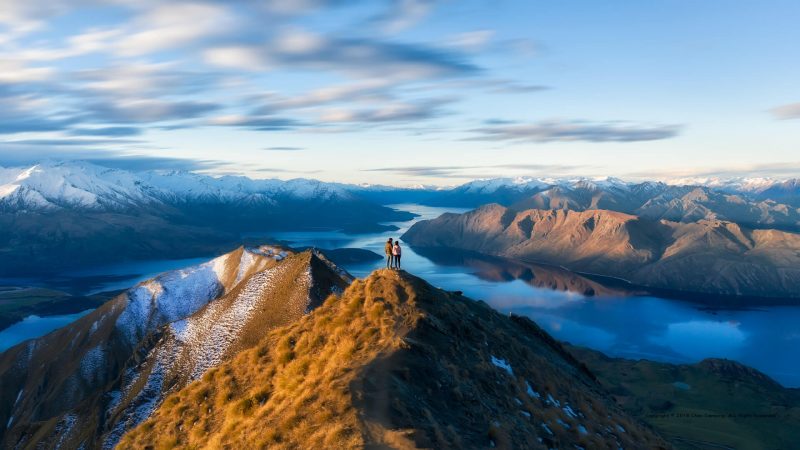 Ever want to get a bird's eye view of a property that's for sale? How about a new perspective on an event or situation that's being covered in the news? Drones can provide high-resolution photographs of just about anything you can imagine. They can hover over the area that's being photographed and capture an image that can give you an expansive view of what's going on below. Real estate agents and the film industry have been using this technology for some time now, but it's expanding to new sectors, especially journalism and sports.
Journalists can use drone photography to take pictures of situations that are too dangerous for them to get close enough physically. Fires, explosions, riots, and more can all be captured on film from a safe distance above the action. Sports teams can use drones to take pictures of specific formations and plays during practices and games to learn where their weaknesses are. They might also be able to take pictures of their opposition, although that is a debate for another day.
Law Enforcement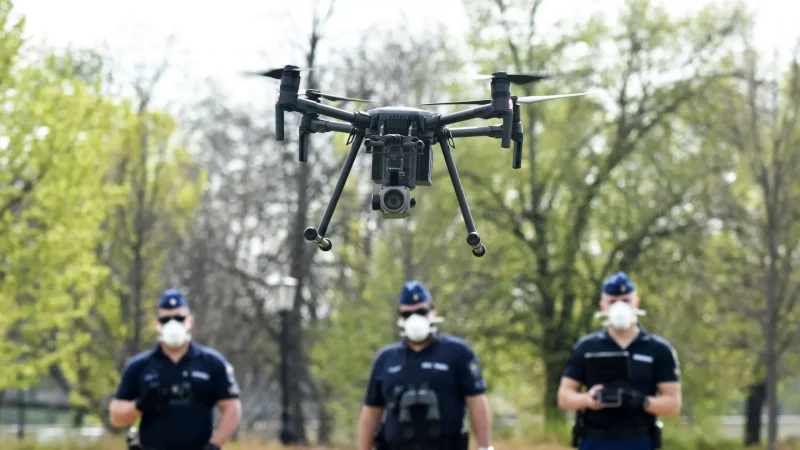 Police and investigative offices all over the country are already employing drone technology for search and rescue operations since they are able to cover a lot more areas using a drone than on foot. Drones may also be effective in high-speed chases because they can keep up with vehicles without putting other drivers in danger. And as with journalists, law officers can use drones to access areas that are too dangerous for them to access in person, thereby making this industry safer for those who choose it.
Disaster Relief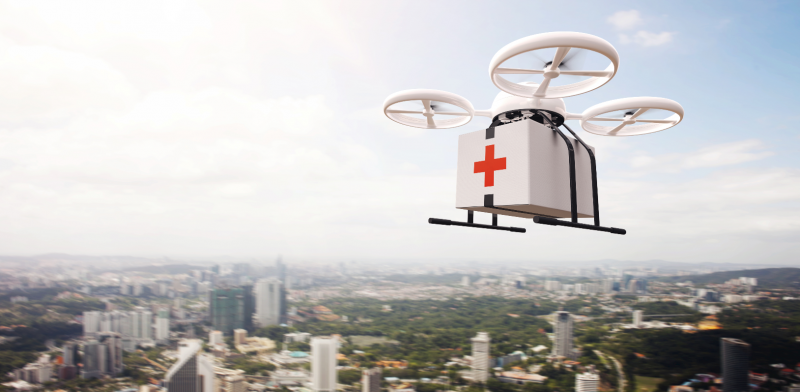 When disaster strikes, drones can be used for various purposes, including aiding in the search for survivors, surveying damage, and assessing the threat level of additional damage all without jeopardizing the safety of first responders. Drones can also be used to drop much-needed supplies, such as water and food, in inaccessible areas affected by a disaster, whether natural or man-made. This technology has already been successfully used in disasters like the recent California wildfires, and it appears it will only become more pervasive as more communities recognize its usefulness.
Delivery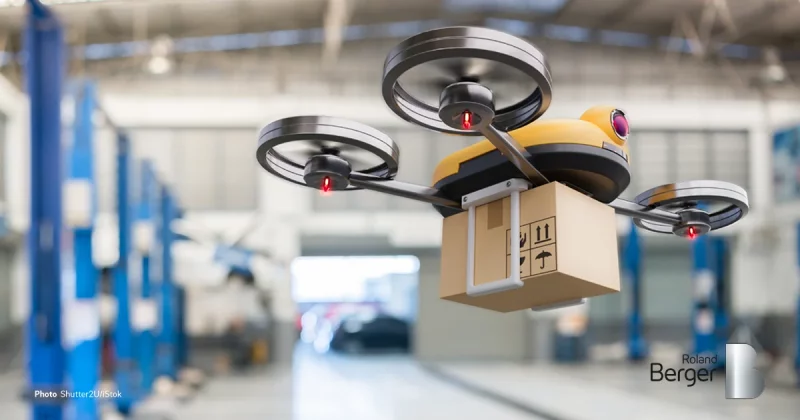 While delivery by drone has not yet been approved in the U.S., it is already in practice in other parts of the world, including Africa, where life-saving medicines are already being delivered to remote areas. Eventually, the technology will expand across the globe, especially if it is cheaper to deliver goods by drone instead of by vehicle. Some companies have tested drone delivery to varying degrees of success, but it's certain this technology will be a part of the logistics industry's future.
Agriculture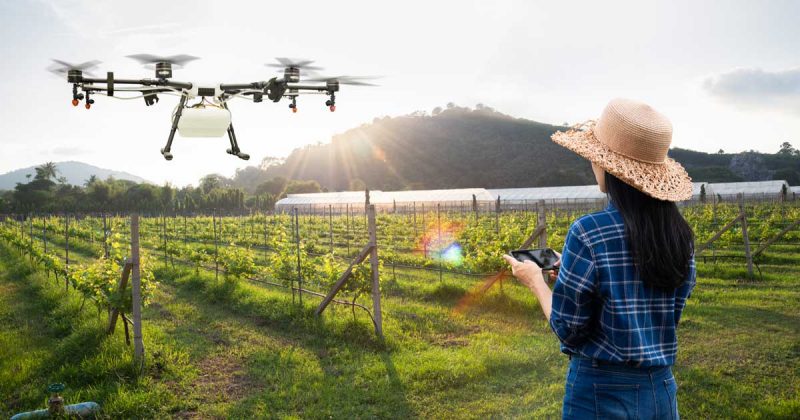 Farmers that are operating large crops need a way to monitor all ends of their fields to ensure they are performing up to expectations. Drones allow farmers to monitor their crops from the air so they don't have to visit each section of their property in person. This is a much more efficient use of the farmer's time and allows them to monitor their crops without disturbing them. 
Another practical use of drones in the agriculture sector is crop dusting, which is normally done by small planes, but drones can dramatically cut expenses for farmers who can't afford to hire a pilot to spray their crops with pesticides. Additionally, it takes much less time to crop dust with drones than it does with a plane, turning a job that could take as long as 10 days into one that takes just two days.
Entertainment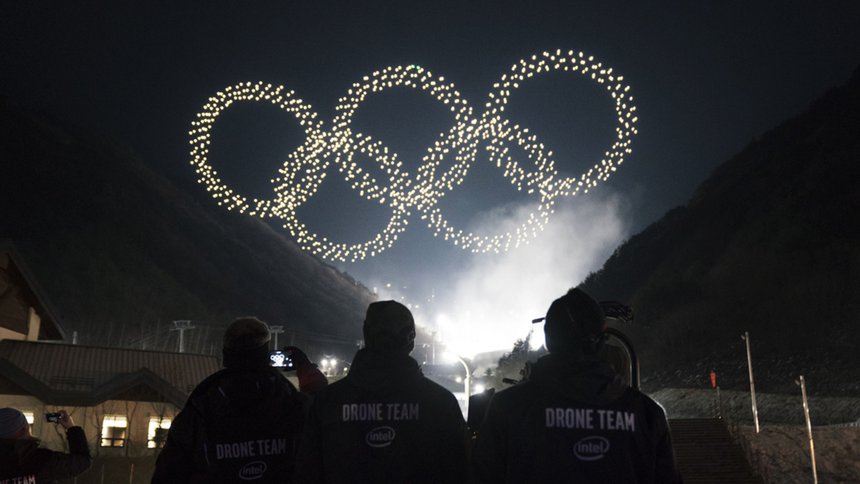 In many areas of the dry west, drones are replacing fireworks for aerial entertainment displays. Groups of drones can be programmed to display any shape and perform any maneuver that an audience would expect from fireworks and more. A drone show is also much better for the environment (no smoke or falling debris) and a drone won't light dry brush on fire if it lands in a field. There is some resistance to replacing fireworks with drone shows, but eventually, experts predict nearly all aerial shows will be done with drones in the future.
Drones are also in use to enhance musical performances with lasers and lights and can project images downward so that they appear bigger than life in front of an audience. Theme parks are already using this technology to beam down images of their characters for nighttime parades and other events. The additional drone uses by the entertainment industry will be discovered as audiences' appetites for newer, better technology never abates.
Military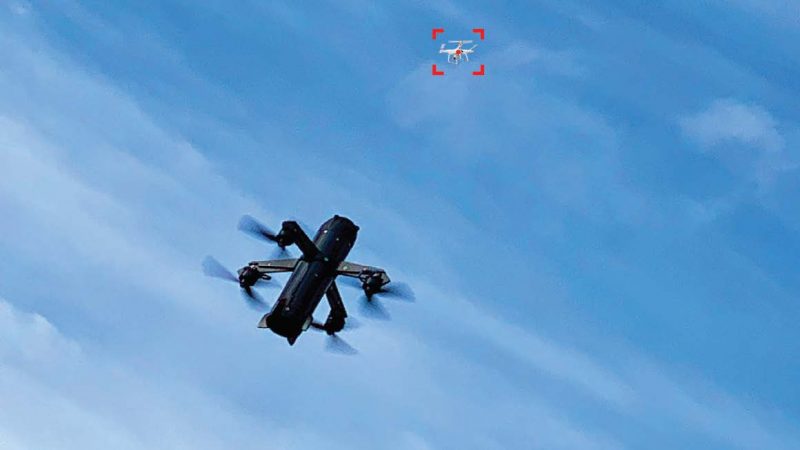 Originally, drones were only used for military purposes, so they have the most current applications in this industry. They are used for surveillance, target strikes, bomb detection, and more, but the main purpose of these devices is to make these jobs safer for military members. If they can send an unmanned drone into a dangerous area instead of an actual person, they are only risking a machine instead of a life. Many dangerous jobs have been replaced by drone technology, thereby keeping hundreds of men and women safer while serving in the military. 
Of course, the military uses drones for non-tactical purposes as well. They can use them to survey an area before establishing a base, film members of the military performing acts like skydiving, and photograph military events from a unique point of view.
Conclusion
At one point in the not-too-distant past, drones were considered the stuff of science fiction, but the technology is no longer relegated to the pages of fantasy books. Soon, every industry will be looking at how their processes can be optimized using drones. The industries mentioned here just have a head start.
Related Article
7 Ways To Better Real Estate Drone Photography
Thanks for reading, I hope you enjoyed the article, in case you have any questions just drop them below & I will be happy to answer you.
If you enjoy the site, don't forget to subscribe, we will only inform you when a new article is posted.