Maybe you're already into photography or videography and hoping to shoot from a new perspective. Drones are huge nowadays and offer a wide range of possibilities, especially if you're a photographer who shoots landscapes or real estate images. That's why I've put together this list of the best drones for beginners in 2020!
What Are The Top Drones in 2020?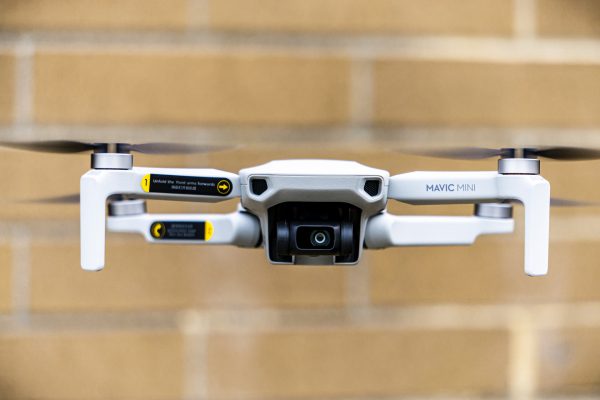 Photo by Harrison Kugler on Unsplash
One of the best features of the DJI Mavic Mini is the least obvious. Drones 250 g. and over have to be registered with the Federal Aviation Administration, an onerous task for a beginner looking to get their first wings. At 249 g. no registration is required!
The DJI Mavic Mini can transmit HD video from as far as 4km away and the camera is stabilized using a 3-axis gimbal system. As a beginner drone, it does not have collision detection nor optical zoom but the battery life is significantly longer than some of the other drones presented here.
The hot-swappable MicroSD card slot ensures you have plenty of storage space for long video recordings. And if you decide to upgrade to the Fly More Combo, you get a 360-degree propellor guard, a charging hub that also functions as a power bank and extra batteries.
DJI is considered one of the top drone manufacturers right now and the DJI Mavic Mini is a great gateway to the Mavic Air and other pricier models.
Sample Photos: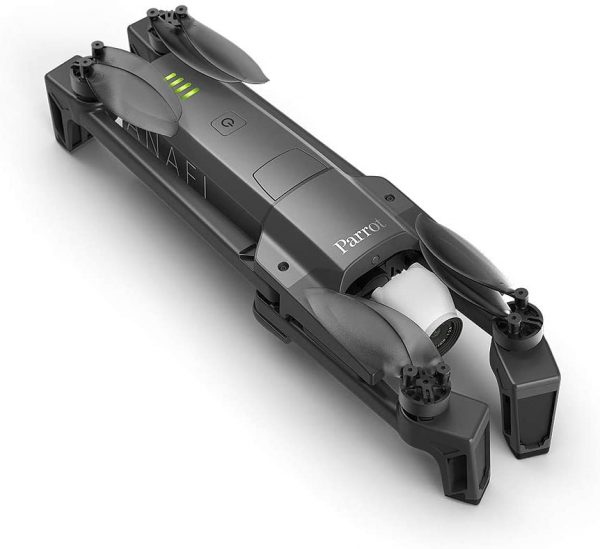 The Parrot Anafi FPV is significantly more expensive than the DJI Mavic Mini and a bit larger as well, meaning FAA registration is required. In exchange, you get a full 4K video resolution from the 180 degrees 21-megapixel camera; twice the resolution of the smaller DJI.
For an extra $200[popup_anything id="9340″] you can upgrade to the FPV Set, which includes a sleek carrying case and the FPV Cockpit Glasses 3 for live in-flight vision. Essentially the goggles snap to your head and stream live HD video to your paired smartphone as your field of view.
If you're a beginner pilot the Parrot Anafi FPV includes several flight modes to ease your decision making. Cinematic Mode keeps the drone camera aimed towards the horizon as well as a basic "Film" mode is designed to keep flights smooth and steady. With a maximum range of up to 4 km, you can take pictures and film from an immense distance. Like most beginner drones collision detection isn't included and can be problematic once the drone is out of sight and you're relying solely on the FPV Cockpit Glasses.
Sample Photos: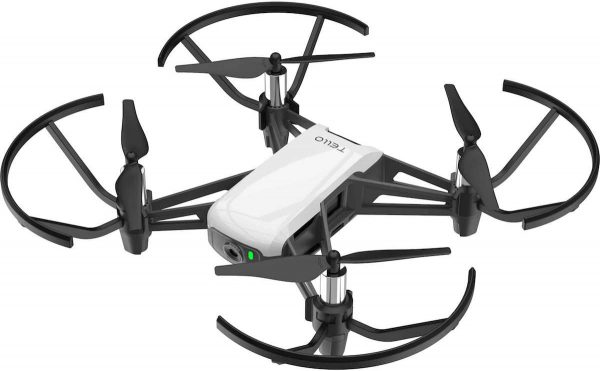 If the price to value is what's most important to you then the Ryze Tello quadcopter drone is just right. You aren't getting 4K video or 20+ megapixels for under $100. However, you are getting an inexpensive learning drone that will teach you or your kids the fundamentals of drone piloting.
At 79 grams it's portable enough to be taken anywhere and is also compatible with smartphone VR headsets. The range is limited; up to 100 meters but that's plenty for aerial views and exploration. The 5-megapixel images and HD videos have enough resolution for web and phone viewing as well as social media sharing with little loss in quality.
The Ryze Tello is also compatible with Scratch, a coding application used to teach STEM. In short, this is easily the best drone for your tech-savvy teenager! While the battery life is a bit low at 13 minutes, extra batteries[popup_anything id="9340″]are not especially expensive, and carrying several keeps you active for much longer.
Despite its size, the Ryze Tello is quite swift and can reach up to 20 mph with a stop distance of around 6 feet. However, I recommend limiting the speed to around 8 mph since without collision detection this tiny drone can be easily damaged by a beginner's miscalculation!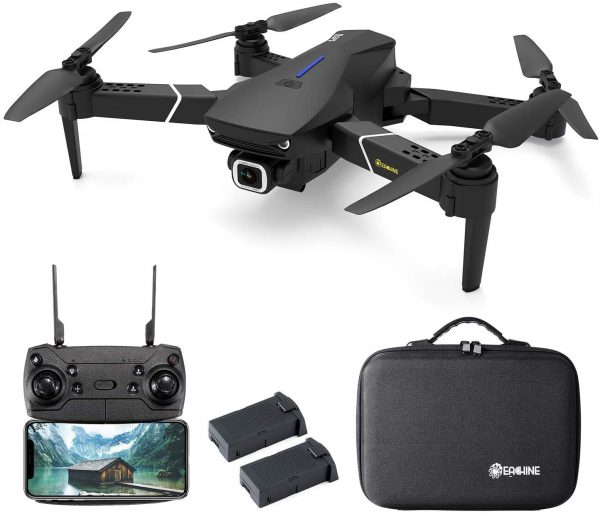 If you're looking for a DJI Mavic Mini experience for slightly less money and a tad more weight, the Eachine E520S may be right for you!
I'm particularly impressed by the advanced guidance modes of the Eachine E520S. The first is Waypoint mode, which allows you to create a flight path on the included app that the drone follows. Surround/Orbit mode causes the drone to circle you like a tiny moon, great for selfies and video blogging. Smart Track is the following mode for simple flight control when not actively controlling the drone or repositioning.
And lastly, we have the "Return Home" feature – perfect for when the drone's battery life is drained or you can no longer see where the drone has gone. All of this baked in intelligence makes the Eachine a fantastic choice for beginners. Like the Mavic Air, its design closely mimics the Eachine is collapsible, folding up for easier storage when not in use.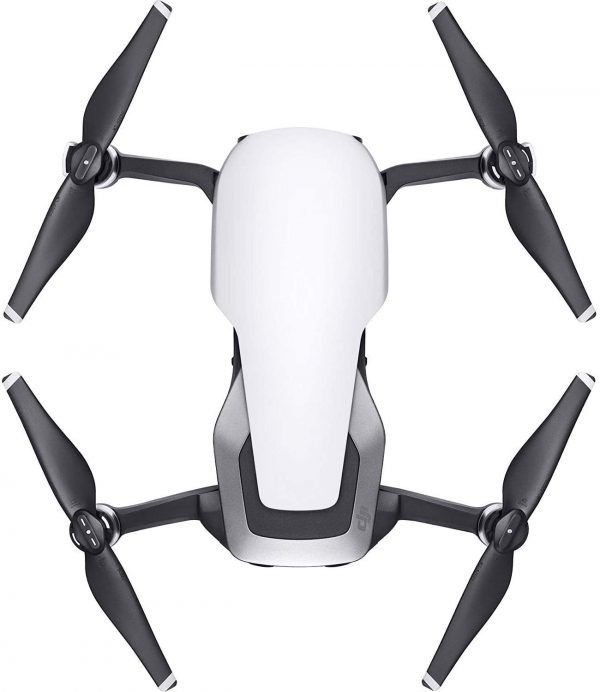 Last on our list of best drones for beginners is the outstanding DJI Mavic Air. The extra weight brings the battery life down compared to the DJI Mavic Mini however you gain an excellent suite of features in exchange. Industry-leading collision avoidance, higher 4K frame rates (at up to 100Mbps), and nearly 10 kilometers of range make this a worthy upgrade.
At 430 g. you do need to register Mavic Air with the FAA. While not pants pocketable it will still fit in a backpack or jacket pocket with ease once collapsed. HDR photography, 32 MP sphere panoramic images, and Full HD 120 fps slow-motion video are other tricks the Mavic Air brings to the table
Sample Photos:
Thanks for reading, I hope you enjoyed the article if you have any questions just post below & I will be happy to answer you.
Featured photo by Pok Rie from Pexels
If you enjoy the site, don't forget to subscribe, we will only inform you when a new article is posted.