Adobe Portfolio is an online gallery of photos. It allows you to create a beautifully simple website to showcase your creative work. In this Adobe Portfolio Tutorial, I will go with you step by step to explain and explore all the features of the Adobe portfolio application.
The Adobe portfolio comes as part of the Adobe Creative Cloud plan with free hosting and unlimited pages. It is very easy to use and need no web design or coding skills. It isn't available to photographers who use a standalone (purchased) version of Lightroom.  You can try it for free for 30 calendar days from the date you first run the application.
One of the major benefits of being an adobe creative plan subscriber is that you can easily integrate Adobe portfolio with your Lightroom photos collections. That means all you have to do is set up some Collections containing the photos you want to include in your gallery and synchronize them with Adobe Portfolio. Then it's just a matter of choosing a layout, tweaking the design, and making the website live.
What is a portfolio?
A portfolio is a collection of your past work that represents your photographic focus and the type of work you're planning to get in the future. It is a powerful tool to showcase your work. It can take many forms:
Web portfolio: It is presented in your own website. It can be accessed live by viewers by an internet connection
The PDF portfolio: your photo collection is presented in the form of PDF file, it can easily be sent to clients via email or can be downloaded from your website, and sometimes it is called a photo book.
The print portfolio: It takes the form of a hard print copy of your portfolio
The main features of Adobe portfolio
Your membership includes unlimited hosting and bandwidth so you can upload as many Pages as you'd like and share it with everyone. Upload files from your computer, Creative Cloud, or embed from dozens of other sites to showcase your work in one place.
Adobe portfolio will allow you to easily build a portfolio website, even if you know very little about web programming. It's, in fact, a WYSIWYG tool, what you see is what you get.
You can choose from a selection of themes optimized to showcase your creative work. It is ideal for any creative field, from photography, graphic design, illustration, fashion, architecture, and web design.
Adobe Portfolio can easily connect to Adobe Lightroom to import your existing Lightroom Albums and collections and turns them into beautiful website Pages.
You can customize the site design to fit your style, aesthetic, and career goals.
Adobe Portfolio supports responsive design for ensuring your work looks great on all screen sizes. You don't have to worry about making your site looks great on mobile screen.
You can use your own domain name, and keep the site secure with password protection.
How much does an Adobe Portfolio subscription cost?
Adobe Portfolio comes as a part of Adobe Creative Cloud plans. If you already subscribe to any Creative Cloud plan, you will get Portfolio at no further cost. Or, to purchase Portfolio, choose the Adobe Creative Cloud Photography Plan for $9.99/month. This plan includes Photoshop, Lightroom, and other software. You can check the Adobe Creative Cloud Plans here.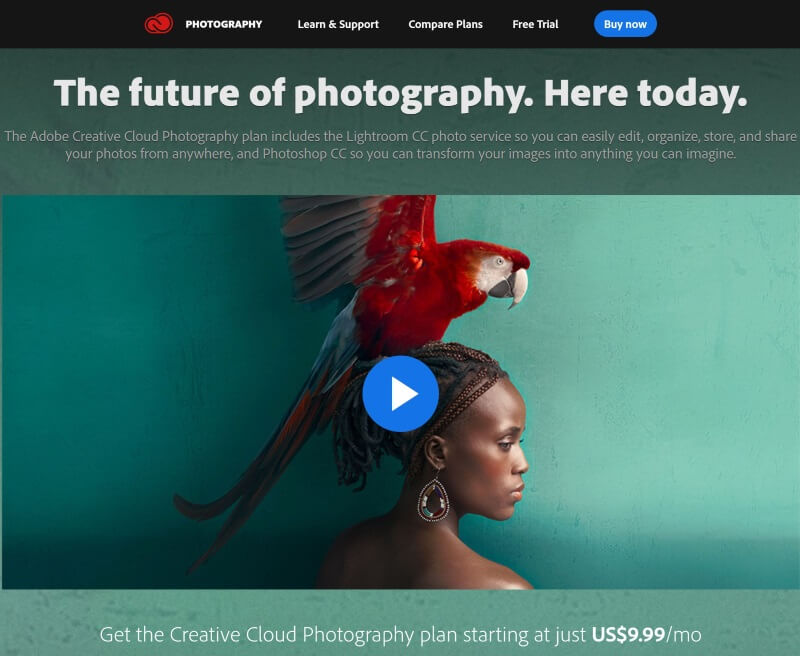 Quick Tips for Creating an Amazing Photography Portfolio
It is an easy job to create a photo portfolio but to make one that has a strong impact on your audiences is rather a harder job. Here are a few tips to ensure that your portfolio will be professional and worth looking at.
Think of your portfolio as a sneak peeks into your artistic style and abilities as a photographer. It's not supposed to feature all of your photos, but rather just a handful of images that really speak to your viewers. Stick to your portfolio's purpose: to show your best photos.
The audience is the target
Pickup Images with Impact, your photographs should speak for themselves. Always think about the people who will be looking at our portfolio. What will they want to see? Choose images that you believe your audience will want to pay you to create for them.
If you really have difficulty letting go of images, it helps to get a second, or third opinion from another photographer. Ask them what they think and how they feel about your photo. Doing so can help you see your images from other people's perspectives.
How to create a Portfolio?
Open www.myportfolio.com in a web browser and sign in with your Adobe ID and password. Scroll down and click Create Your Portfolio. You can create a splash page where you can add a Bio about yourself, add contacts, and direct your audiences to your social media sites or you can showcase your gallery by uploading your photos or importing them from your Lightroom gallery.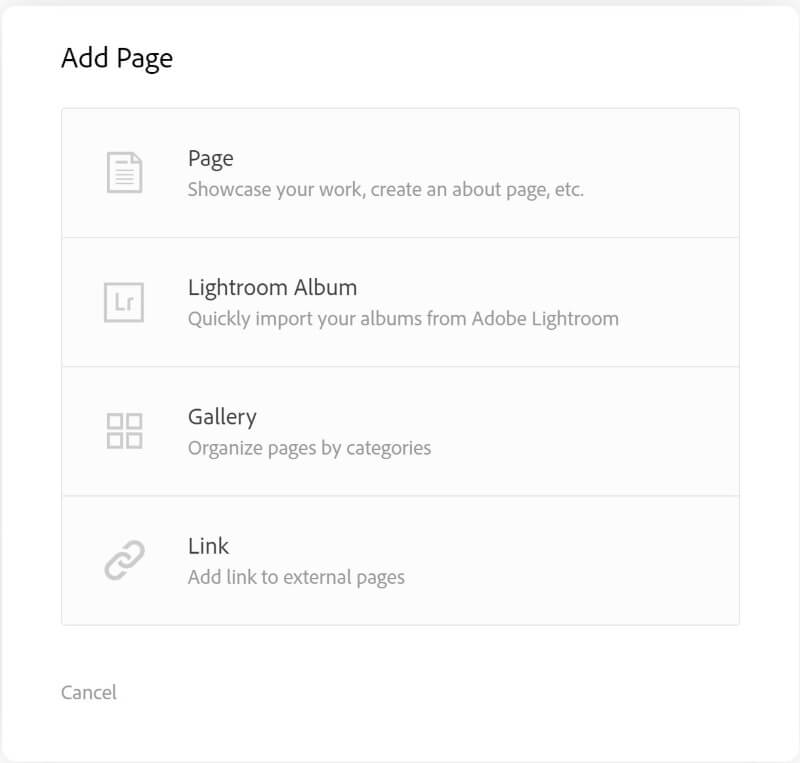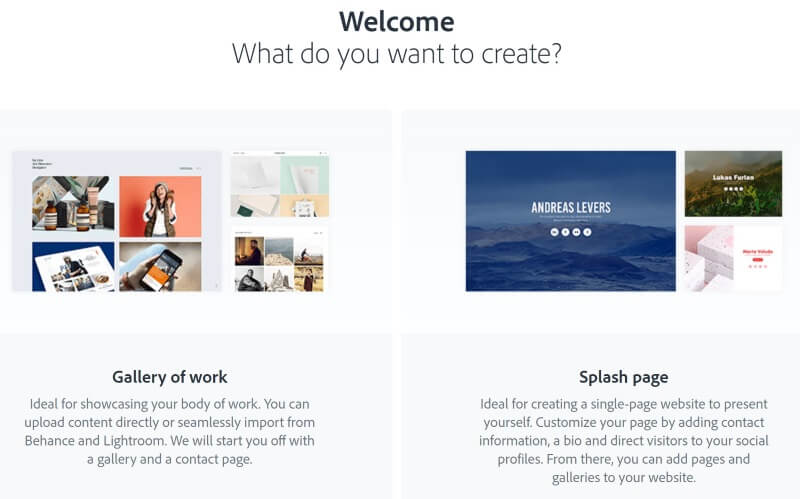 When adding a content to a page in your portfolio, you can add a photo, text, a video, or you can embed a link. The following is the adding menu:

Then choose a layout from the existing options. Adobe Portfolio gives you many layouts from which to choose. All the layouts are fully mobile responsive, which means they work and look professional on mobile phones and tablets as well as desktop computers. Decide which one you want to use and click the Use this layout button.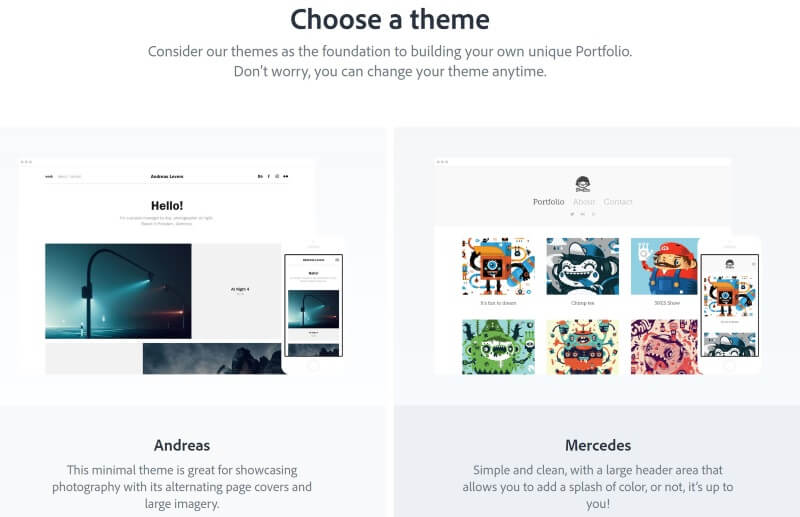 And remember you can always change your theme any time you want.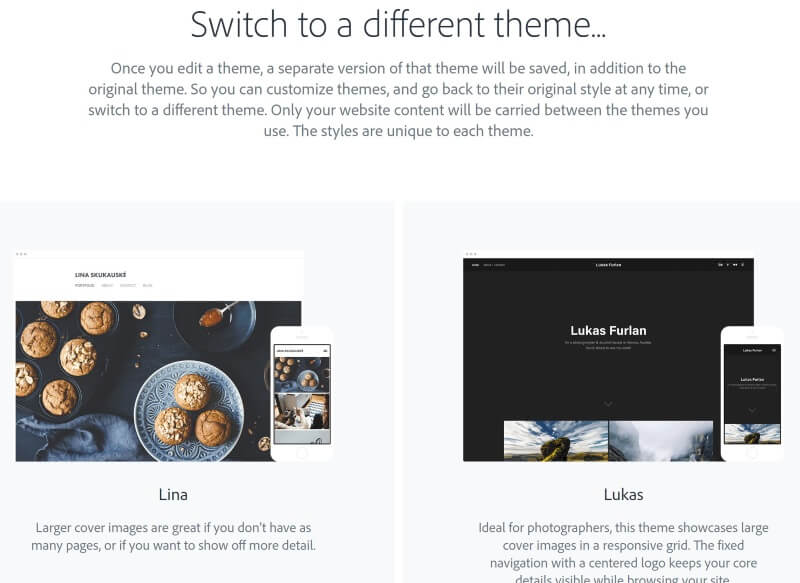 You can easily change some setting of your site: use a custom domain name, determine which page of your site will be the landing page (home page), specify the favorite icon of your gallery, adjust site options, and many other actions.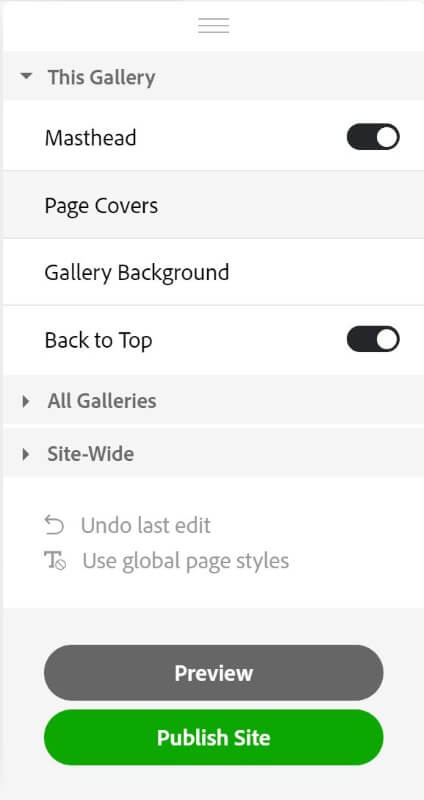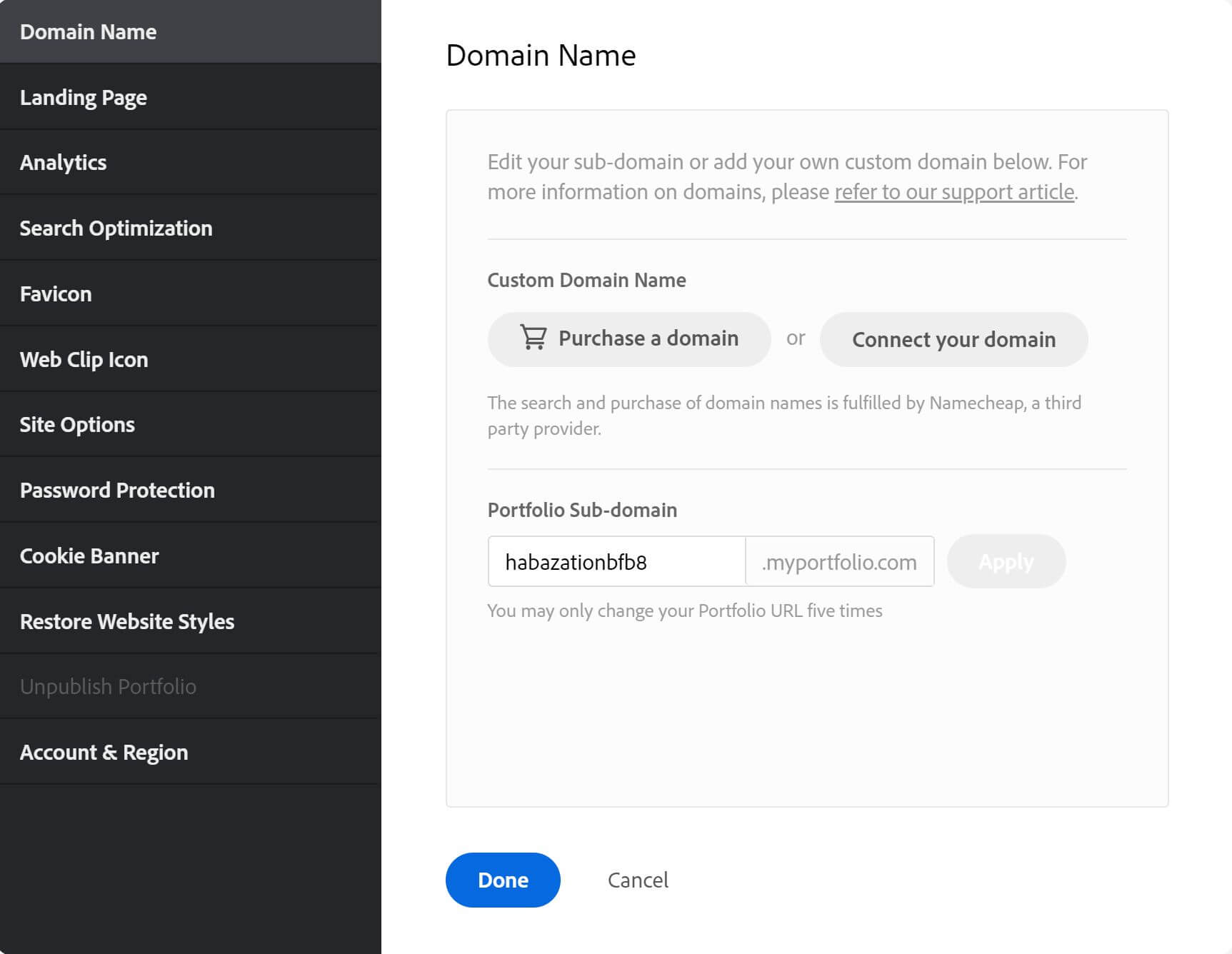 Finally, you can preview the site and publish it.
You can add and remove photos from the Collections you created. You may also add more Collections as your photo collection grows. There are two steps to updating your portfolio website.
Update your Lightroom Collections and make sure Lightroom has had time to synchronize the changes.
Go to Adobe Portfolio, click on the Manage content icon and go to the Website Pages tab. Click on the Cog icon next to the Collection that you want to update and select Reset from Lightroom to update your portfolio gallery.
Update the site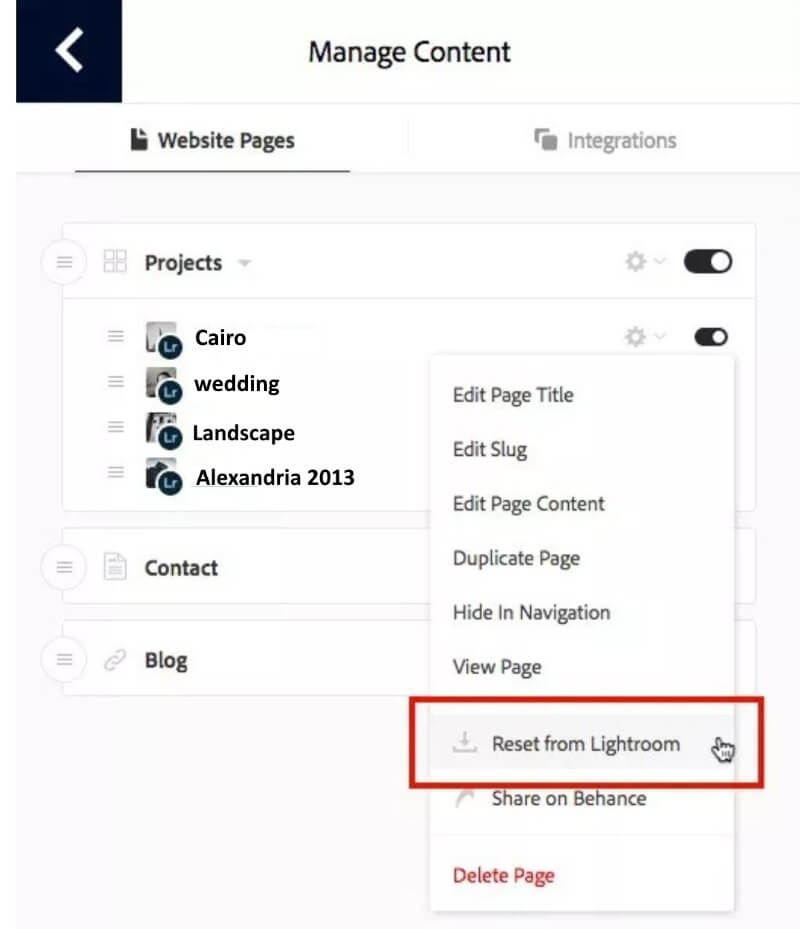 Thanks for reading, I hope you enjoyed the article if you have any questions just post below & I will be happy to answer you.
If you enjoy the site, don't forget to subscribe, we will only inform you when a new article is posted.