Amazon is one of my favorite places to buy new and used camera gear, alongside B&H Photo, Adorama, Keh, and other major online retailers. But if you're looking to score brand-new gear at an incredible discount, there's no substitute for Amazon once it's Prime Day! Since you may not be familiar with it, let's talk about the Amazon Prime Days in 2023 and how to get the best possible deals on brand-new camera equipment!
Keep reading to see our picks for Amazon Prime Days in 2023!
What are the Amazon Prime Days in 2023?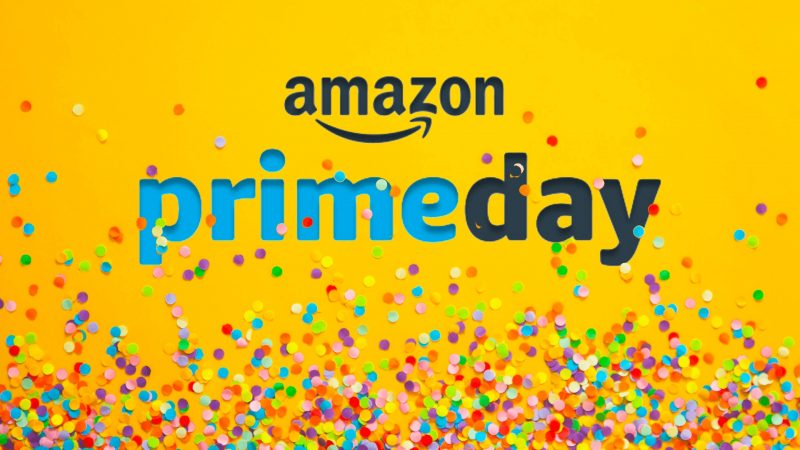 Amazon Prime Day got its start in 2015! Amazon introduced the idea to celebrate the 20th anniversary of the company. Prime Day was originally a one-day retail holiday with the aim of offering a sales event to compete with the likes of Cyber Monday and Black Friday, well in advance of the traditional retail holidays.
Over the course of the past six highly successful years for the company, Amazon Prime Days has expanded to two days! July 11 and 12 are the Amazon Prime Days for 2023! During these days Amazon offers massive discounts on everything from clothing and furniture to electronics like digital cameras and lenses! This is one of the biggest sales of the year, with even better discounts than Black Friday, Christmas, Memorial Day, and other traditional spending sprees!
You do need to be an Amazon Prime member but if you aren't already…Why not?? Amazon Prime membership offers you several photographer-friendly benefits, ranging from 2-day delivery in most of the United States to unlimited full-resolution photo storage and 5 gigabytes of video storage. And there are non-photographer-specific but people-friendly advantages too, including a large library of movies, music, and TV shows available on demand thanks to Prime Video and discounts at Amazon-owned or affiliated stores and websites.
So if you aren't already a member, you still have time to sign up for a free 30-day trial membership, granting you access to all of the fine Prime Day deals on offer without having to spend a dime on the monthly membership right away!
Also, you don't have to wait until July 11 and 12 to access some of the best deals. I'm already seeing discounts on merchandise on Amazon that will likely remain in place until the actual Prime Days occur. You'll also see discounts at Amazon-owned stores like Whole Foods, so be sure to widen your search to more than just Amazon's own website.
Once you're signed up, I recommend that you start making a list of items to keep track of! I've listed several items that are rumored to be significantly discounted on July 11 and 12. But keep in mind that these discounts may also appear earlier than expected, giving you a chance to swoop in and get a fantastic deal before the official Amazon Prime Days actually occur!
What Should I Be Looking Out For?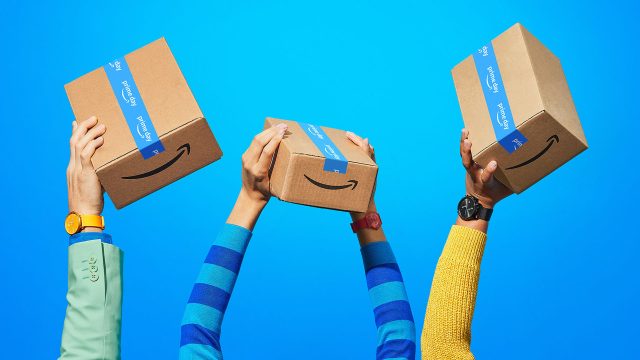 According to Amazon, there will be nearly 2 million Prime Day Deals on offer on July 11 and 12. The discounts will cover a broad spread of companies ranging from international giants like Canon and Nikon to small and medium-sized businesses, including women and black-owned businesses! 
Usually, we see the largest discounts on Amazon-owned products, which makes sense since they can afford to take the largest cuts in this department. This includes Kindles, Amazon Echo, and other Amazon products. From a photography perspective, this means you'll be seeing incredible deals on Amazon Essentials tripods, camera bags for hiking or camera pouches for street photography, lens filters like circular polarizing and neutral density filters, and other accessories for your camera. Also, be looking out for deals up to 50% off on camera wrist straps and lens protective cases.
Next, you'll want to scout out deals for major tech from Sony, Fujifilm, Canon, and the other major manufacturers. These are the hardest to score because thousands of photographers around the world are going to be in a tight race to scoop up deals. Amazon is also well known for missing price glitches during Prime Day; in 2019, the Canon 5D Mark IV, a normally $2,499 full-frame professional DSLR, was mistakenly sold to hundreds for $94.48!
Many folks expected Amazon to cancel their orders but Amazon honored the terms of the sale for nearly every single purchase! Fuji Rumors confirmed the purchase of one X100F by photographer Cody McGee for a grand total of $102! Photographers also scored Sony A7II, professional lenses, and many other pieces of equipment for only $94.48 apiece before the glitches were discovered and shut down. The biggest deal of the century was likely a Canon EF 800mm f/5.6L IS USM Lens, normally a $10,000 lens, sold for $94.98!
While it's unlikely that Amazon will make a mistake on this scale in 2023, you should always have a list of the gear you want at the ready, just in case!
Don't Miss Amazon Prime in Days 2023
Amazon Prime Days "Photography Deals" in 2023!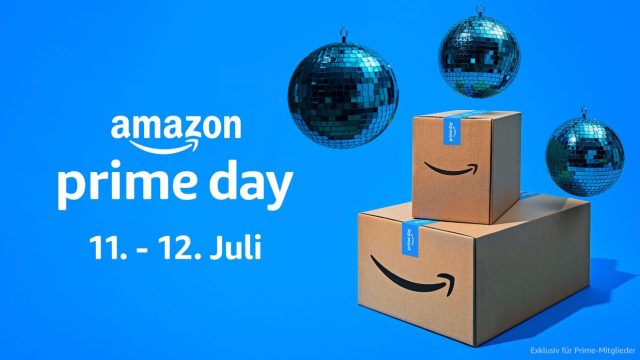 "Capture your world with passion and precision this Prime Day on Amazon! Unleash your creativity and elevate your photography game with our extraordinary deals. From high-end DSLR cameras to versatile lenses, from sleek tripods to innovative lighting equipment, we have everything you need to transform your vision into breathtaking reality. Seize this opportunity to unlock the full potential of your craft and embark on a journey of visual storytelling like never before. With our exclusive Prime Day offers, you can save big and create memories that will last a lifetime. Don't wait, seize the perfect shot and snap up the best photography deals, only on Amazon Prime Day!" Below are some of our recommendations:
You can also check regularly all photography deals to see the best deals of the prime days on July 11 & 12 of 2023!
Timing Your Prime Day Deals
Lastly, be aware that not every Amazon Prime Day Deal is going to be available for the entire two days. Deals come and go during this period; a camera may only be on sale for one day or even just a few hours. Naturally, Amazon wants you constantly checking back, hoping to spot a deal and snatch it up right away. So you'll need to be vigilant and fast to buy because there's no guarantee that your deal will stay on sale. And with thousands of other photographers also looking to buy, an item may simply run out of stock by the time you find it.
Also don't forget to check KEH for used cameras & lenses. You can buy, sell or even trade your gear with them!
Conclusion
Amazon Prime Days in 2023 are the perfect chance for photographers to score incredible deals, sometimes as much as 50% off, on brand new, latest generation technology like camera bodies and lenses. You'll also see substantial discounts on accessories like memory cards, tripods, and camera bags. But as I mentioned, these deals pop in and out throughout the two days, meaning you'll need to be both persistent and a little lucky. So make sure you have a wish list of the items you want – but also keep an eye out for potential glitches and flash sales that may lead to an even better buy!
Thanks for reading, I hope you enjoyed the article, in case you have any questions just drop them below & I will be happy to answer you.
If you enjoy the site, don't forget to subscribe, we will only inform you when a new article is posted.