While we spend tons of time choosing our camera the camera strap is something we all too easily pay no attention to. Despite the fact that we'll be spending as much time with our strap as we will with our camera!
That's why I've put together this list of the best camera straps for DSLRs that I could find!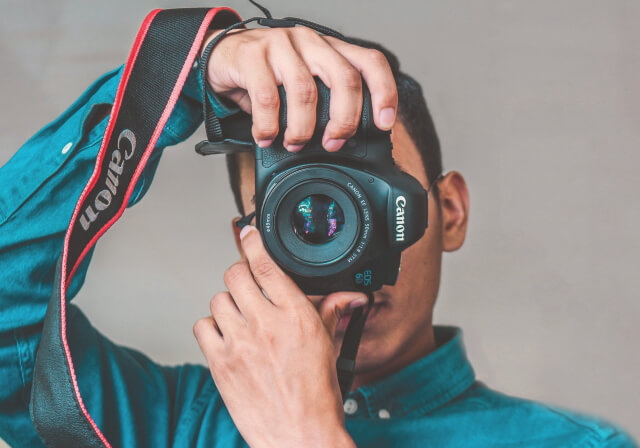 Photo by Jonas Androx from Pexels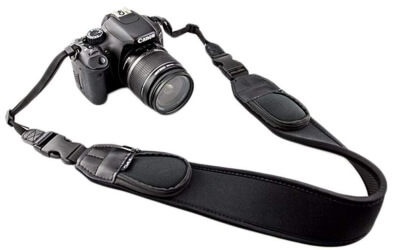 Of all the camera straps out there the JJC Extra Wide Comfort Neoprene Neck Strap is my favorite in terms of comfort and affordability. It uses soft, stretchy neoprene that won't irritate sensitive skin and sits comfortably even when heavier cameras stretch the material slightly.
Being synthetic it also handles sweat and washing well and weathers sun and rain very nicely. JJC includes an anti-slip design to keep the strap from rotating about when worn and a quick-release clip for disengaging or reattaching the strap to the camera.
Lastly, JJC is nice enough to include a microfiber lens cloth with each neck strap purchase for removing fine dust and moisture from the surface of your camera lens. JJC has a long history of making some of the best camera and lens accessories on the market and is highly trustworthy!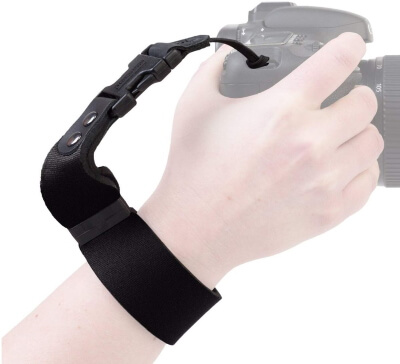 Like the JJC this OP/Tech strap is made from comfortable and pliable neoprene that doesn't chafe sensitive skin yet stretches as needed.
Wrist straps are a good alternative to neck straps because they take the weight off your neck and keep the camera close at hand. If you know you're going to be constantly shooting a wrist strap makes a lot of sense, especially with smaller DSLR and mirrorless cameras.
While using less material than neck-straps the Op/Tech wrist strap is rated at up to 10 lbs (4.53kg) and is 3/8ths of an inch, capable of taking jostling and damage without risking your camera. The included security slider allows you to make adjustments to tension in order to properly secure your camera and includes a quick-release clip if you need to swap hands or disengage entirely.
Black is stylish and subtle but it also comes in forest green, royal blue, and steel grey. Best of all it is one of the most affordable straps on the market right now!
Material: Neoprene and Nylon
Length: 10 inches
Weight: 136 g.
Price: $9.48 via Amazon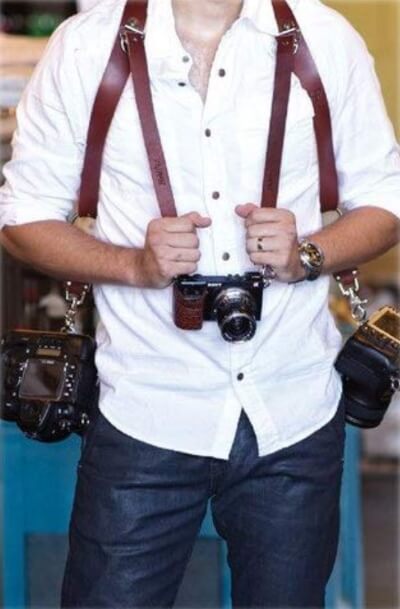 Of all the straps for sale, the HoldFast Gear MoneyMaker is one of the priciest – but you undoubtedly get your money's worth here. This is a bridle harness strap designed to comfortably hold two cameras at a time. And by using both natural leather and attention to style, event and wedding photographers in need of two cameras and good fashion sense can continue to look good while doing their job.
This strap comes in three sizes; a small version for people 5'7″ or below, a medium for 5'8″-6'2″, and a large for people beyond 6'2″. We also get tripod socket connectors to let you carry the camera inverted along your hips, safety catches, sliders, and reinforced D rings for peace of mind.
Despite the price the HoldFast Gear MoneyMaker Two-Camera Bridle Harness is one of the most popular camera straps for wedding and event photographers because of how well it combines function with fashion while carrying two camera bodies at once!
Material: Leather
Length: Variable
Weight: Variable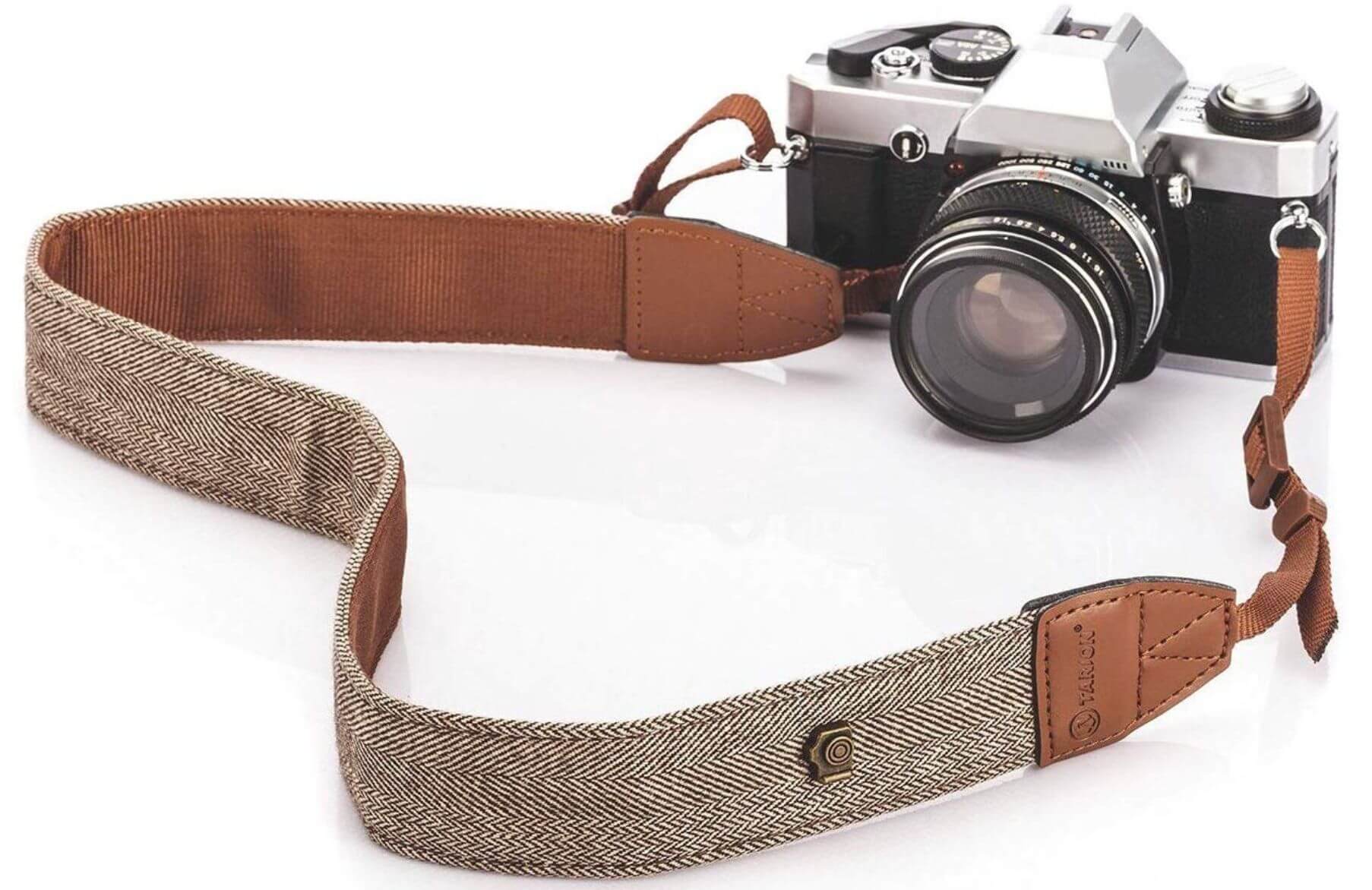 If you're looking for a "basic: low-cost camera strap, the TARION Camera Shoulder Vintage Neck Strap is just right for you. Created from comfortable cotton yarn and PU leather the TARION is light and fits the neck in classic neck strap fashion.
However, it also comes with a vintage-styled fishbone texture to the cotton yarn that oozes class despite the extremely low price point! Both the dark grey and khaki versions suit both casual and formal shooting events.
The inner material is non-slip so keep sweat and unintended movement from causing rotation and slippage. And at just 65 grams it adds next to no weight to your overall setup. Impressively the TARION also holds an incredible amount of weight – up to 22 lbs (10 kg)! I'm also a fan of the TARION Genuine Leather vintage camera strap.[popup_anything id="9340″] Using real rather than PU leather this strap has the same weight limit and a different yet classically vintage style for a bit more money ($19.99).
Material: Cotton Yarn and PU Leather
Length: 137 cm
Weight: 65 g.
Price: $6.99 via Amazon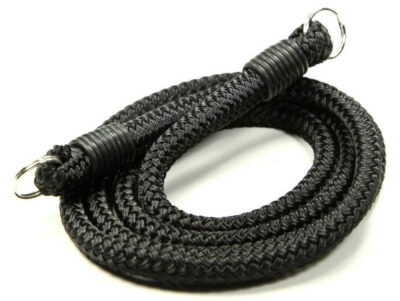 Lance Camera Straps were created by a street photographer who simply couldn't find a strap that checked all the right boxes of minimalism, comfort, affordability, and style. While a strap should be stylish and cozy it needs to also not be obtrusive in such a candid genre!
I can say that he definitely succeeded with his polyester cord and rubber straps, materials that are weather and abrasion-resistant while easy on the skin. While the 36-inch strap is a versatile length Lace Neck Straps go up to 48 inches for larger photographers and come in several colors, including wine red, black, red, navy blue, and olive green.
These are non-adjustable straps; the camera will always sit at a particular area of your body depending on your height and the strap length you choose, so choose with care. The non-adjustability and lack of patterning emphasize the minimalistic aesthetic, however, and also opens up additional positioning options. Lance Neck Straps can even be worn around the shoulder or wrist with ease!
Most corded neck-straps tend to be made of leather and other premium materials and run from $60-100. However, the Lance Camera Strap is a far more affordable design with all of the same functionality and one of the best camera straps for DSLR and mirrorless cameras!
Material: Polyester Cord and Rubber
Length: 91 cm
Weight: 113 g.
Price: $38.00 via Amazon
Related Posts
How To Take Care Of DSLR Camera
Top Rated Camera Bags – The Best 6 In 2018
DSLR Camera Bags – Top 5 Reviewed
Camera Bags For Women Photographers – 8 Unique & Colorful Bags
Thanks for reading, I hope you enjoyed the article if you have any questions just post them below & I will be happy to answer you.
The featured image by Thaylan Mangabeira from Pexels
If you enjoy the site, don't forget to subscribe, we will only inform you when a new article is posted.