Almost all professional photographers use Adobe Lightroom for editing their photos. This program makes it much faster and simpler to apply different looks and styles, in this article I'll discuss the concept of presets and where you can get the best Lightroom presets. You may also check the current pricing plan of Lightroom.
What are Lightroom presets?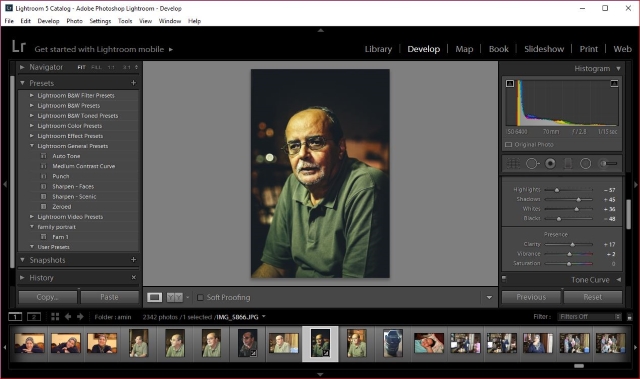 When you are using Adobe Lightroom to edit and enhance your images, you are obviously familiar with the Develop module. In this module, you can make an almost infinite level of adjustment to variables including exposure, contrast, color, and many others. It's then possible to save these settings as a preset for later use. These saved settings are known as Presets. When you save your settings, a file with the extension .lrtemplate is created and this is known as a "preset file".
These settings can be applied to another photo and even to any number of photos with only one mouse click. The process of creating your own "look" and style of your photos is by nature a slow learning process and needs lots of practice. To speed up your learning, you can use a professionally made preset, download them, and use them on your own photos.
Many presets are commonly named according to the gender of photography they are made for. The following images show the effect of applying a ready-made preset.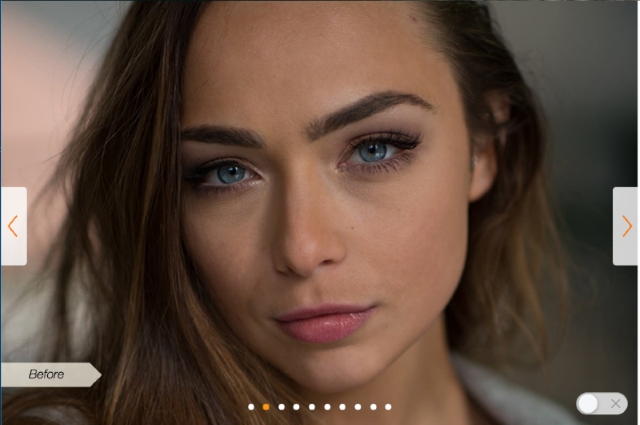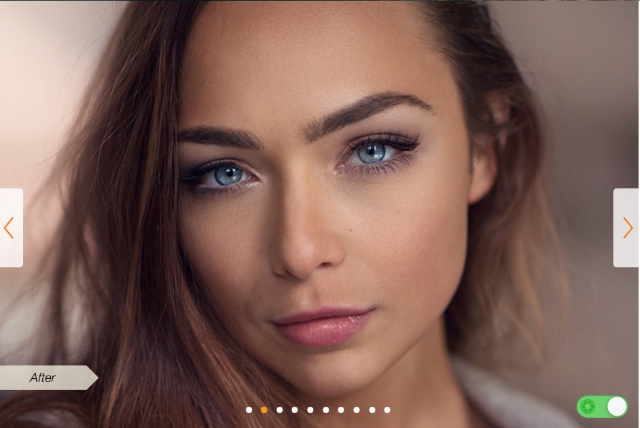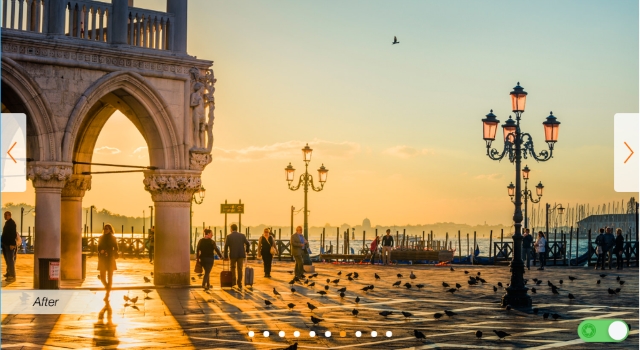 The best presets available in the market
If you are more of a casual portrait photographer or simply don't want to invest in a quality set of Lightroom presets, then you might try finding some free ones online. The following list contains some free presets.
Free presets
This Lightroom bundle is made especially for people who are just getting started with Adobe Lightroom. This is a collection of 30 free presets such as grainy presets, black & white presets, desaturated portraits, color corrections among others.  They have also recently added 10 brushes in it as well.
The following presets were specifically designed with portraits in mind. Whether you're a professional portrait photographer or a casual street photographer, these presets might come in handy.
Fix the photo– Free Lightroom presets for portraits collection (10 presets)
Creativetacos– 50 Free Portrait Effects
These presets are perfect for any photographer who loves traveling and shooting landscapes. Some can help solve specific issues, like dull landscape colors, while others give a specific vibe to your photos.
Loaded Landscape– free autumn landscape
Loaded Landscape– free vibrant landscape presets
Presetpro – dawning preset
Loaded Landscape – dreamscape
Photonify – landscape preset
Despite the lack of color, black and white photography has a wide range of possibilities. Monochromatic photos can have a modern or vintage look, a melancholy or bright atmosphere. Whatever vibe you're aiming for, these presets can help you get there.
Exposure Empire – best black & white
Exposure school – Sharp black and white
Preset kingdom – High Contrast Black & White
PhotoPlanet – Free Black and White Lightroom Preset
PhotoPlanet – Vintage Mono Lightroom
The following are free presets that give you that classic look of film photography with your digital camera.
PhotoPlanet – Elegant Fade Lightroom Preset
PhotoPlanet – Film-Inspired Lightroom Preset
Exposure Empire – deep matte
Photonify – matte preset
If you love the look of HDR photos, then these presets are for you. They cover a range of photography genres, so you can try a little of everything.
Preset kingdom – Vibrant Colors HDR Lightroom Preset
Loaded landscape – Autumn color boost
Exposure school – Realistic HDR
Photoplanet – HDR Lightroom Preset
Loaded landscape – cinematic HDR
The preset bundles include a group of presets that are made for different photography types.
Photonify Free Lightroom Presets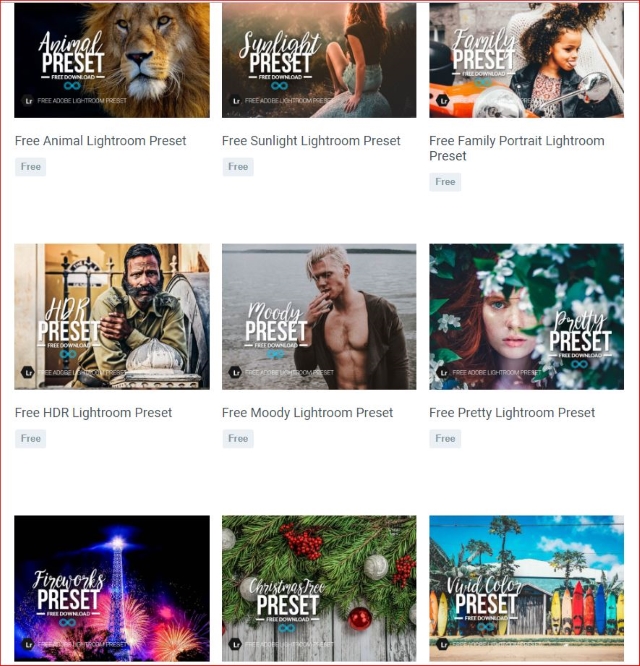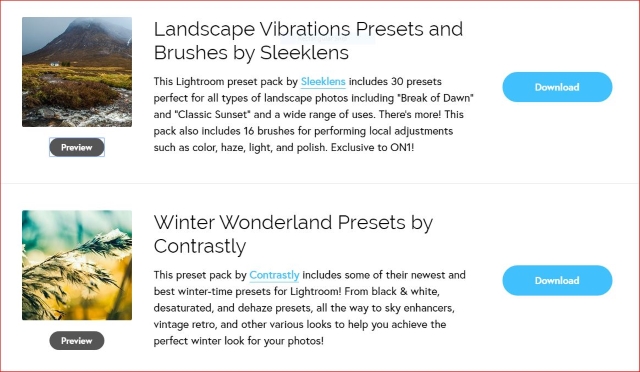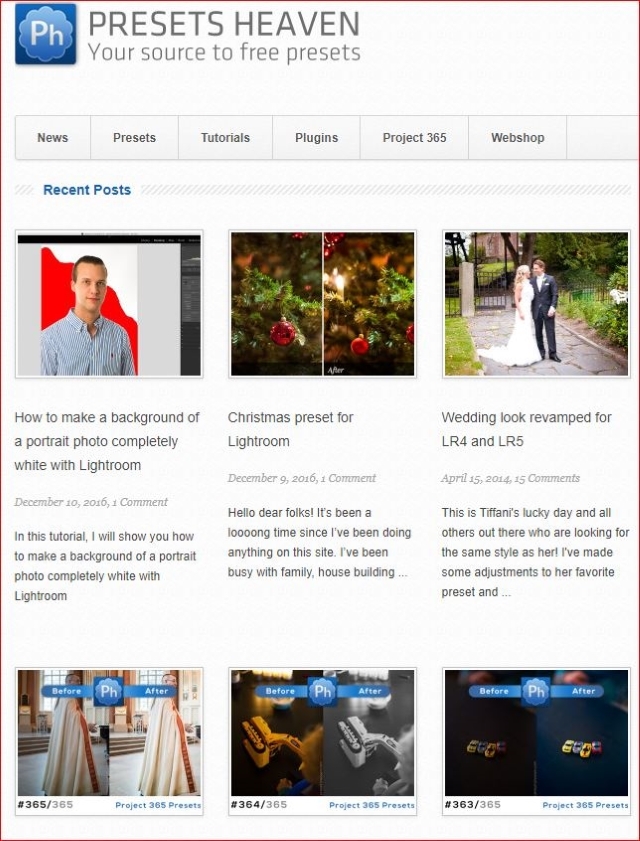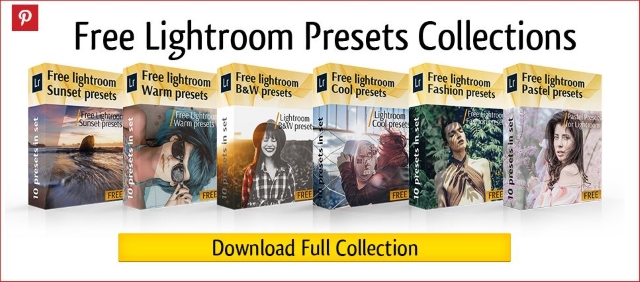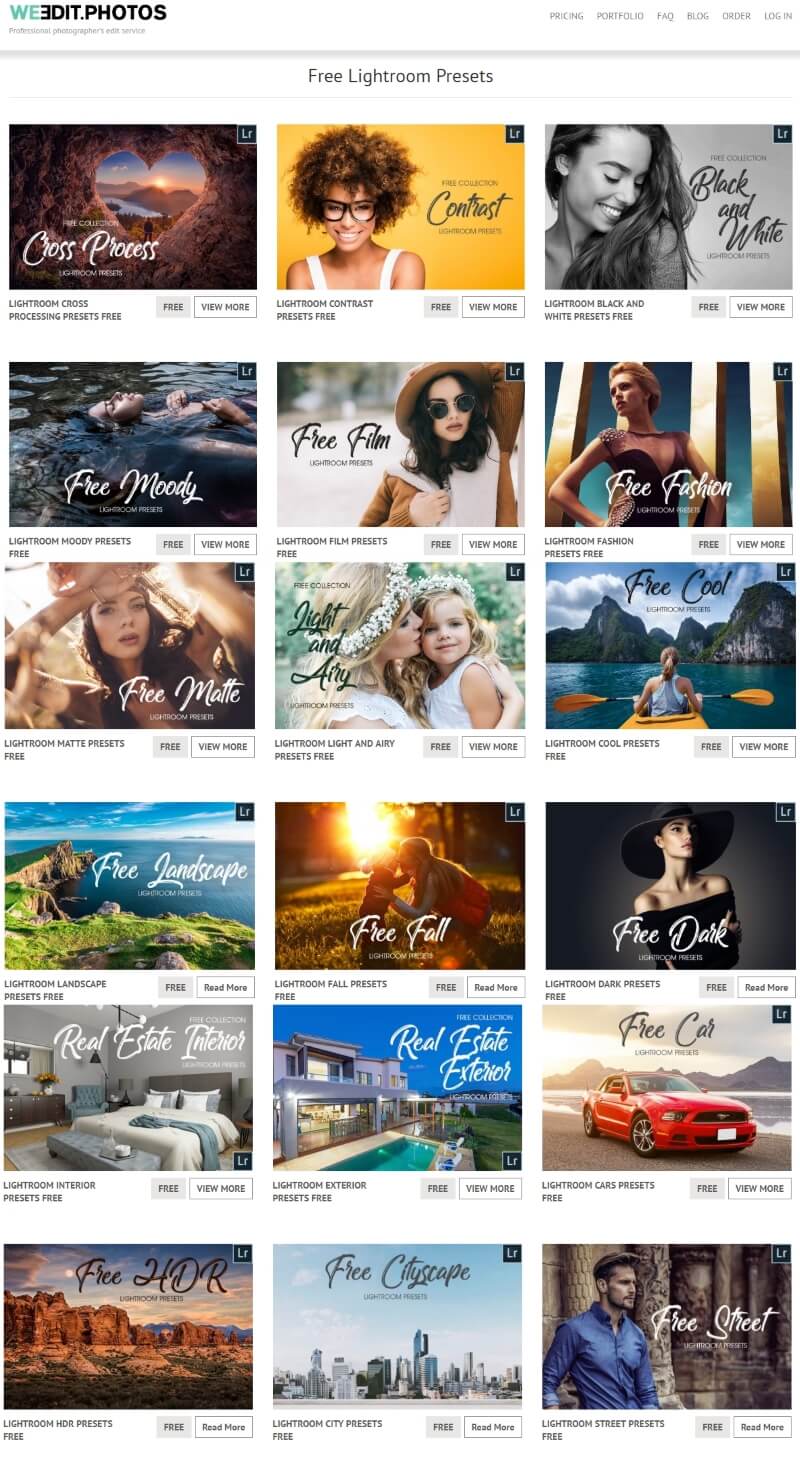 Paid presets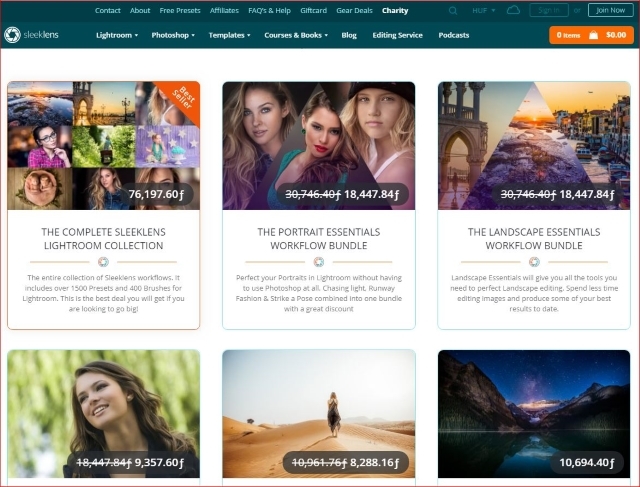 The Complete Sleeklens LR Collection is for those who want to go from newbie to professional in an instant because apart from the collection of presets and brushes being as wide as it, the presets are also very easy to use. No matter your skill level, this Complete Sleeklens LR Collection stands out as the clear choice for you.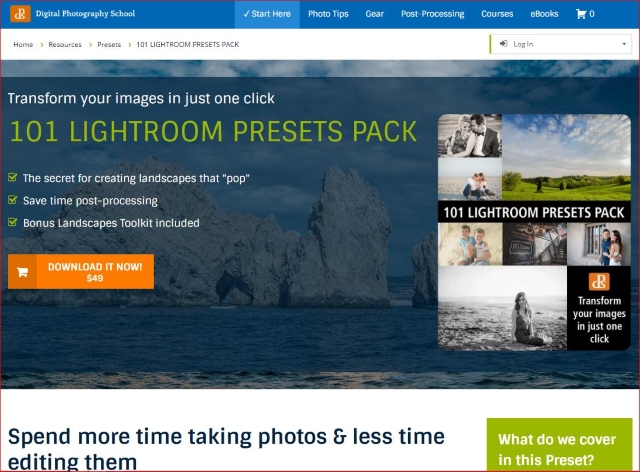 This pack includes 7 high-quality collections – so you can get the perfect edit for every photo, and find what you need quickly and easily:
Plush Portraits – bring the "wow" factor to your portraits while preserving natural skin tones
Lively Landscapes – add vibrancy to your lush landscape images
Street Grit & Grunge – give your photos a unique and cutting-edge look
Bangin' Black & White – for images with classic charm, romance, and soul
Sleek Sepia – stylize with a cross-toned black and white edit
Classic Vintage – step back in time and relive the good old days
Quick Adjustments – quick and easy fine-tuning to simplify your editing process
While other preset bundles set you back upwards of $100, this pack can be yours for just USD $50!
With our mega pack of 101 Landscape Lightroom presets, enhancing your landscape shots is a breeze. In this massive preset back you'll get:
6 high-quality preset collections
Save time getting your landscapes looking just right
Streamline your workflow
Use the presets the professionals use to create stunning images
Give your photos an instant "pop"'
BONUS Tool Box: 29 presets designed to be stackable for making simple adjustments.
Photographer Rachel Devine has developed a Lightroom editing system dedicated to the task of optimizing portrait shots. Rachel's Lightroom Portrait Presets pack will give you countless image-enhancing options to make your portraits say exactly what you want them to. Ideal for professionals and amateur enthusiasts alike, they deliver professional results in an instant.
With this pack you'll be able to:
Save time getting your portraits looking just right
Streamline your workflow
Use the presets the professionals use to create stunning images
Give your photos an instant "pop"
Take advantage of 67 different presets and 36 different portrait brushes for touching up images.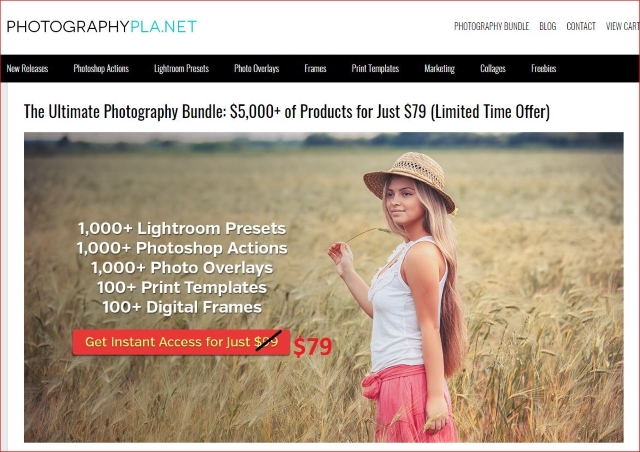 The Ultimate Photography Bundle is a comprehensive suite of resources for Lightroom and Photoshop. You'll get 1,000+ Lightroom presets, 1,000+ Photoshop actions, and 500+ actions for Photoshop Elements to apply a huge variety of different effects to your photos in no time. You'll also get a massive collection of 1,000+ photo overlays for all different purposes, 130+ print templates, 120+ digital frames, and a valuable collection of business and marketing resources (including contract templates).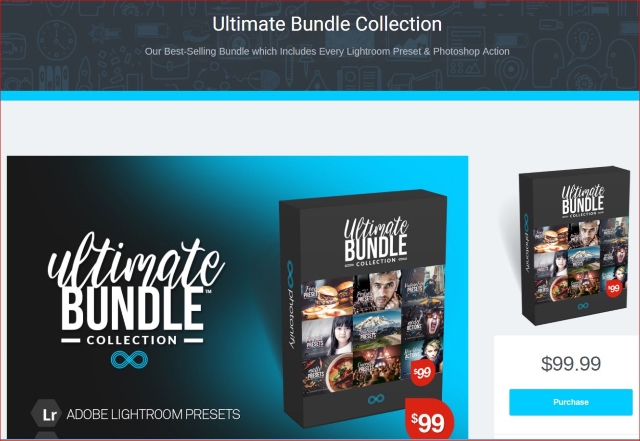 Photonify Ultimate Bundle! is the most premium bundle available and the cheapest way to get access to all our products for photographers – take your photography to the next level. The products in this collection would cost $1,589.47 if purchased separately, get everything for $99!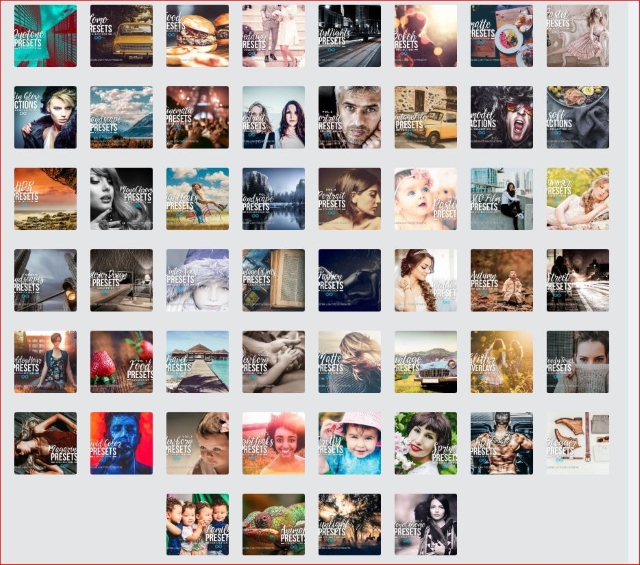 How to install a preset?
For Windows:
Download the preset file, unzip, and copy it ( the preset file has an extension of name .lrpreset)
Open picture folder
Open Lightroom folder
Open Lightroom settings folder
Open develop presets folder
Open user presets folder
Past the copy file.
Run Lightroom, in the develop module, the new preset file will appear in the preset menu (left side).
Or you can do it in another way:
Download and unzip the preset file
Run Lightroom
Go to the develop module
At the left of the screen, the installed preset files are shown, right-click and create a new folder
Import the preset file into Lightroom
Are you looking for Photo editing resources or editing Services?
Some photographers are struggling to learn and master editing software like Lightroom or Photoshop, they found the editing process is taking too much of their time. Therefore, assigning the editing tasks to an editing service may be the answer.
On the other hand, some others are looking for editing resources like actions, overlays, and textures to help them. For those I highly recommend paying a visit to my store, it has amazing professional photo editing tools.
In addition, you can check my editing tutorials, there are many tips and tutorials there. 
Related Posts
What is Photoshop Action- How to Install and Use
Free Photoshop Overlays for Photographers – How to Use?
Thanks for reading, I hope you enjoyed the article and find what you are looking for if you have any questions just post below & I will be happy to answer you.
If you enjoy the site, don't forget to subscribe, we will only inform you when a new article is posted.