E-commerce is a highly competitive and continually-evolving space. One of the most significant constants in the fast-paced world of e-commerce and rapid content consumption is high-quality imagery. 
The modern online buyer is inundated with advertisements – both direct and indirect – from brands looking to beat their competitors to the punch. It's widely estimated that a prospective customer makes up their mind about an e-commerce brand within five seconds, but with relevant, engaging images at the helm, companies stand a much stronger chance of winning them over. 
With millions of people constantly scouring the internet for information, answers, solutions, and products, it begs the question of how businesses can possibly hope to remain competitive and capture the valuable attention of online shoppers with images. That's what this article will address – why you should be prioritizing high-quality imagery. And how you can help foster positive impressions of your brand in a crowded marketplace as well as attract the right types of customers to your business.
The importance of eye-catching product images on your website
Images make everything better and easier to digest. As the old saying goes: a picture is worth a thousand words. Online shoppers are drawn to images on webpages and e-commerce platforms in the same way they are to products in a high street retail store window. However, images accomplish many other goals. 
Images help sell your products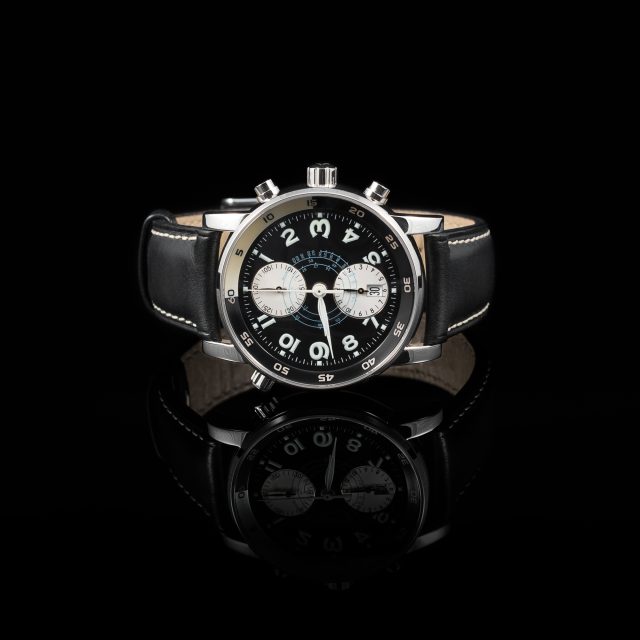 Photo by Depositphotos
The online buying journey for a customer is primarily focused on making informed decisions quickly and effectively. Images are crucial to achieving that end goal, by telling a virtual story of your business or, more specifically, highlighting important, intricate, and unique selling points of your products. 
It can be challenging to describe technical features to a potential lead in a short space of time, especially via swathes of detailed text. However, an image can do that in just 13 milliseconds, which can persuade customers to buy from you. 
Photos make content more engaging
Imagery always makes digital content more interesting to the user, helping foster stronger connections between businesses and their customers. They add context and emphasis to the words around it, helping users visualize how that product may work in action and add value to them. Good photography can capture something unique about a product or person that written content might fail to do. Images are also some of the most memorable elements of a webpage or article, and by extension, positioned along the content will make a subject 65% more memorable.
Imagery contributes to a better user experience
People crave information and turn to search engines to help them find that quickly and seamlessly. Regardless of the sector(s) that your business operates in, should somebody stumble across your page in their quest for knowledge or answers, your imagery plays a vital part in their experience. 
High-quality images allow the user to make informed opinions about the quality of your website, and the content that's written, so it stands to reason that the better the image quality, the more positive the experience. Poor images will only lead to negative feelings.
Companies see improved SEO results by using images
Speaking of search engines, adding images to your site (in the correct way) can help you rank higher in results for certain keywords, therefore hopefully driving more of the right kind of traffic to your pages. 
While search engine crawlers cannot read images themselves, they can read the contextual information around them, such as alt text, tags, captions, filenames, and so on. By adding carefully selected images that are relevant to your e-commerce site, you will be increasing your online visibility as a result. 
How to make your product photos as eye-catching as possible
Photography encompasses too broad a spectrum of specialisms and sub-types to universally decide what constitutes the best photo. Product and e-commerce photography have very different criteria for what is considered high-quality, compared to, say, architectural, landscape, or portrait photography. 
However, there are certain elements that play important individual roles when it comes to creating an image that serves the purpose of engaging an online buyer. Consider the elements highlighted below to discern how eye-catching your product imagery is, and if it can be improved in any way. 
Lighting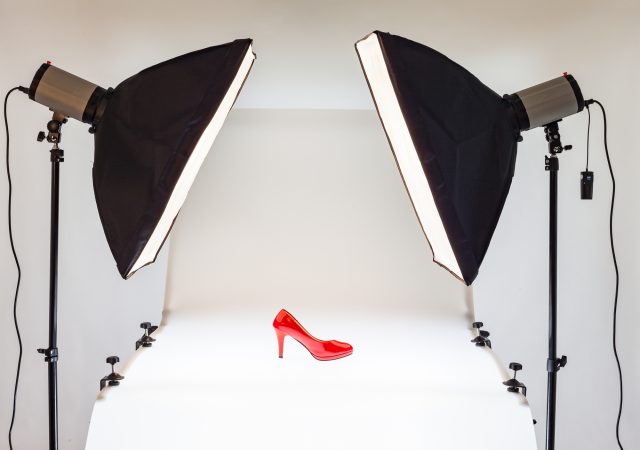 Photo by Depositphotos
Lighting is integral to creating eye-catching photographs. Images with terrible lighting end up looking subpar and offer very little in terms of engagement, if any. 
Many photographers prefer to use artificial lighting setups, such as flashes, softboxes, ring lights, and so on, while others prefer to use natural light. Depending on the mechanism of the camera, light capture may be different; for example, photos taken on a DSLR may be starkly different from those taken on a mirrorless camera. So it's worth paying attention to see how light travels through the lens of the camera.
The rule of thirds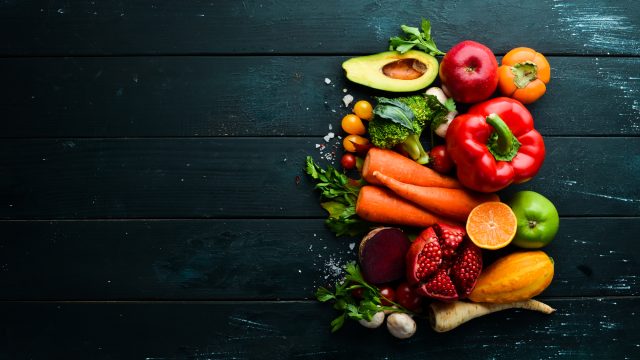 Photo by Depositphotos
The rule of thirds is a guideline that photographers use when placing subjects in an image. In essence, the rule of thirds guidelines would typically place a subject in one-third of an image, leaving the remaining two-thirds more open. 
By using the rule of thirds grid, a photographer would visualize an image into nine equal parts horizontally and vertically. The intersection points in the grid should encompass the subject or focal point, balancing it with any negative space in the photograph. By using this, you can maximize the visual appeal and interest of the subject, therefore catching the eyes of the viewers more easily. 
How to enhance product photos with the rule of thirds
The main purpose of using the rule of thirds in product photography is to create a balance and symmetry between the product, its context, and any supporting elements in the frame. The rule of thirds can be particularly effective at enhancing the composition of your products, balancing an image, guiding a viewer's eye across the image, and highlighting special points of interest about your product. 
Dividing your frame into the 3×3 grid zooms in on the key elements of your product within those lines and intersections. Alternatively, by off-centering your product, you draw a viewer's attention to a certain aspect of your product. Remember, deviating from the rule can also yield compelling results. Always aim to present your product effectively using the rule to help tell your product's story. 
Shapes and patterns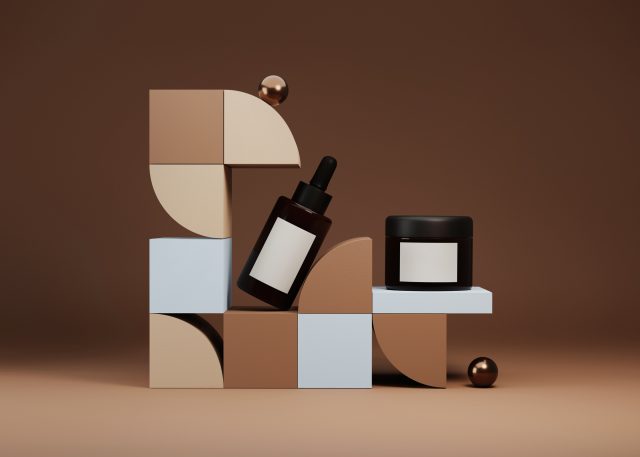 Photo by Depositphotos
Most images contain one or more shapes, which can be used to make an image more eye-catching. Shapes are aesthetically appealing, whether symmetrical or asymmetrical, depending on the subject and purpose of the image.
Another common feature of eye-catching imagery is patterning, which adds to the composition of an image. Patterns consist of repeated shapes or objects to give consistency to a photo, subsequently piquing the viewer's attention.
Depth of field

Photo by Depositphotos
Depth of field refers to the distance between the farthest and closest objects in a photo that appear sharp and in focus.
In every photo, there is a point of focus (where the lens is focused), but the area in front of and behind this point which also appears sharp, refers to the depth of field. The sharp zone will vary depending on distance and aperture, and photographers often change the extent to which an image turns out sharp, as well as that space that ends up blurred. 
Sharp images with deep depths of field can be considered engaging; conversely, shallow depth of field photos can be more noticeable as the background renders more blurry while the subject remains razor sharp. Depth of field effectiveness depends on the size and scale of the products you are trying to capture.
Colors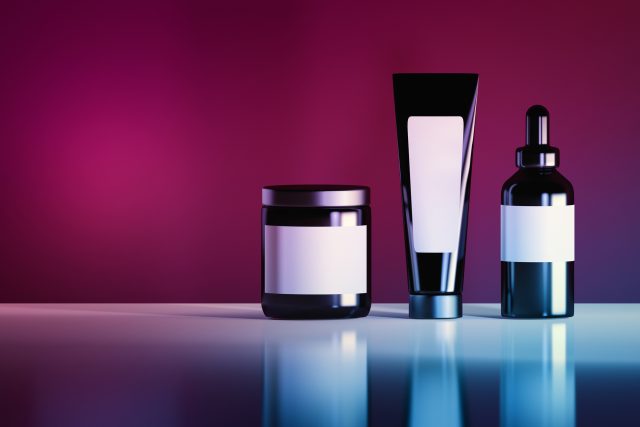 Photo by Depositphotos
Photographers will often use color wheels (also known as hues) when determining the right blend of colors to use together in a photograph. It's not uncommon to find polar opposite colors complementing one another in an image, but many others look easier on the eyes if a broader color scheme is used throughout the image, to captivate a certain mood or ambiance.
Depending on the products being captured, color schemes will need to be considered when deciding how the images will be displayed on a website, social media page or post, or e-commerce platform.
It's clear to see that there are many elements in photography that can collectively enhance its quality and eye-catchiness, not to mention the factors that could turn viewers away in droves. 
Thanks for reading, I hope you enjoyed the article, in case you have any questions just drop them below & I will be happy to answer you.
If you enjoy the site, don't forget to subscribe, we will only inform you when a new article is posted.