Since the advent of inexpensive anamorphic lenses on the market, SIRUI has been one of the most popular choices in the field, known for its exceptional quality, superior optical performance, affordability, and diverse range of creative products.
Now, a new addition to the SIRUI family of lenses, the SIRUI Night Walker Cine Lens, has been introduced on July 10th, providing consumers with more affordable choices.
What is this thing?
The Night Walker is a lightweight large aperture S35 cine lens kit. With their impressive optical performance and compact design, the lenses in this series not only inspire endless creativity among content creators and filmmakers, but they are also suitable for run-and-gun shooting, providing photographers with greater ease of use. Whether you're shooting in low-light environments or yearn for captivating shallow depth of field, the SIRUI Night Walker Cine Lens Series consistently delivers superior results, enabling you to effortlessly capture high-end images. The lenses will be a great tool to help show off your photographic abilities.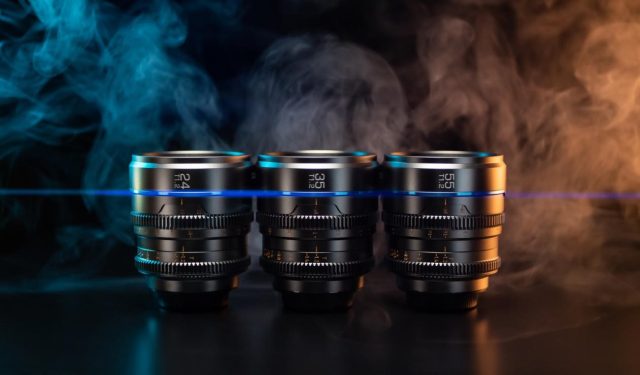 SIRUI Night Walker Cine Lens Series includes three lenses to meet the needs of different shooting scenarios. They are 24mm, 35mm, and 55mm. All of these lenses are designed with a fast aperture of T1.2. It means that the main feature of the Night Stalker series lenses is that they are suitable for shooting in low-light environments. The following is more information about the parameters and highlights of the SIRUI Night Walker Cine Lenses.
What Is an Anamorphic Lens? – Everything You Need To Know
Compact & Portable
Compared with other cine lenses, lenses in the SIRUI Night Walker Cine Lens Series are much lighter and more portable. The weight of one single Night Walker cine lens is only around 500g. So lightweight and tiny is the lens that it is convenient for run-and-gun shooting or shooting with multiple accessories. It doesn't feel excessively heavy on a camera setup but it doesn't feel plasticky on the other hand.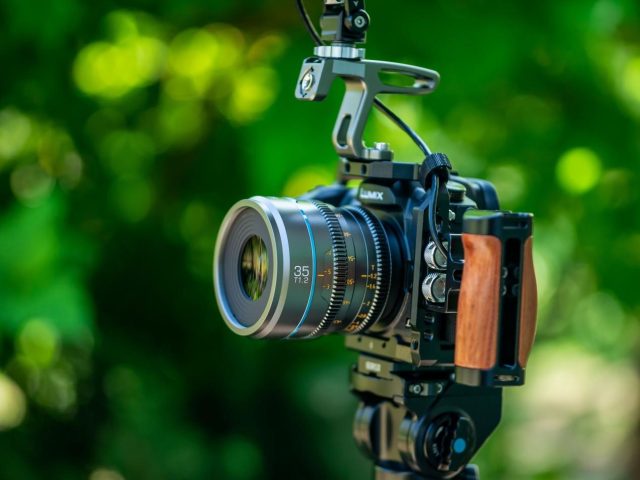 Build Quality
All three lenses are constructed with strong Aluminum Alloy, which helps protect inner optical elements. The lenses are manual focusing ones and the focus ring feels nice and smooth when turning them. The focus ring is super light and super smooth with about 270 degrees of rotation. The aperture ring is smooth and de-clicked with a nice bit of resistance.  They are nicely labeled on both sides, so you can see your focus distance and aperture from different angles easily.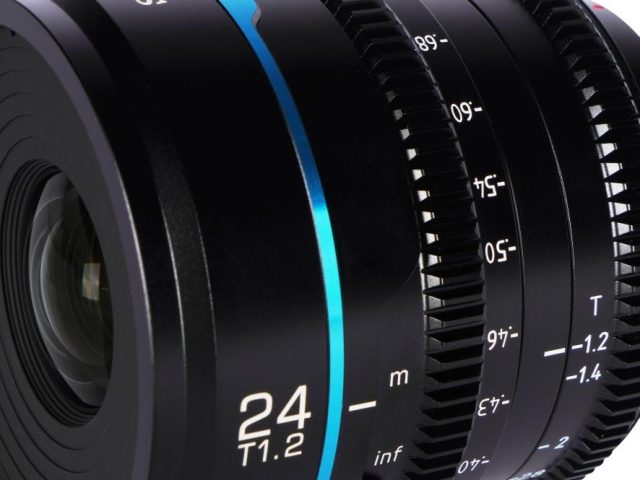 Four Native Mounts
The lenses cover Super 35 millimeter sensors and are available in several different mounts. They are E mount, RF mount, X mount, and MFT- mount. If you are someone who is shooting on a Sony FX30, Panasonic GH5 / GH6, Canon R7, Red Komodo, or FUJIFILM, these lenses are going to work perfectly for you.
24mm, 35mm, 55mm Lenses Set
Included 24mm, 35mm, and 55mm cine lenses are all S35 frame lenses. You can mount different lenses on your camera to capture different kinds of images, such as scenery, documentary, portrait, still life, etc.
24mm: Equivalent to a 34mm full frame lens, this cine lens is suitable for landscape, street, and scene shooting. More materials in the background can be captured with this 24mm lens, helping show a complete scene and tell a complete story.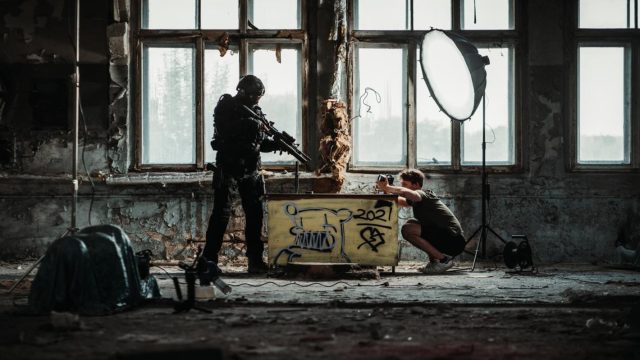 35mm: Equivalent to a 49mm full frame lens, this lens is suitable for humanity, documentary, and portrait shooting. It generally frames half the subject or from the chest or shoulder up. The image shot by this 35mm cine lens is so natural that it gives the audience a sense of being in it.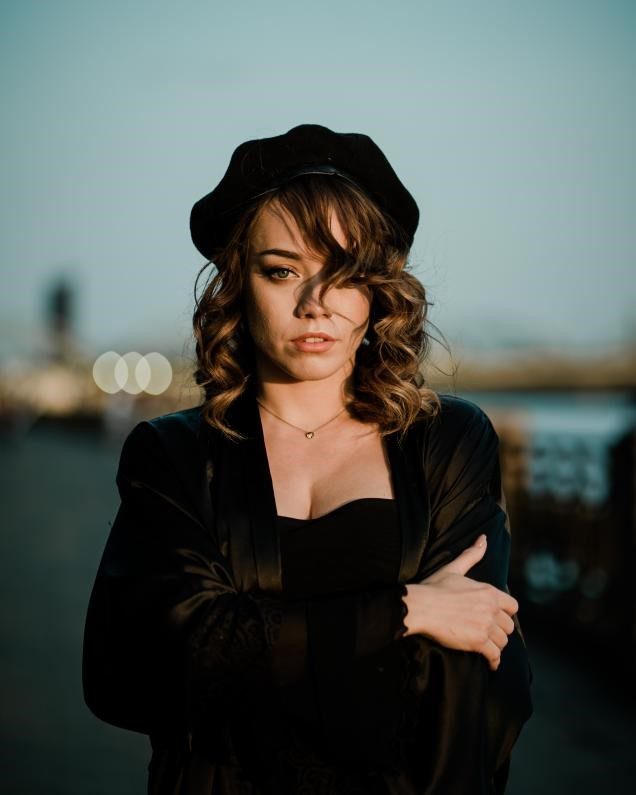 55mm: Equivalent to a 77mm full frame lens, this lens is suitable for close-up, emotions, and reactions of the character. When shooting with this 55mm lens, you can focus on the subject and capture more details.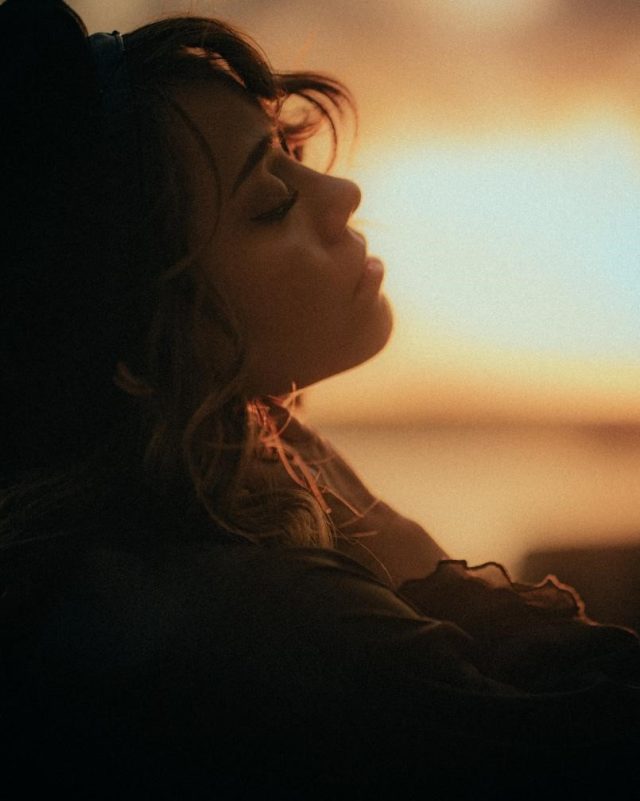 Fast T1.2 aperture
Reducing the use of light in low-light conditions allows you to become a run-and-gun filmmaker. Besides, there is no need to use extremely high ISO and you can get a pure low-noise night scene. Night Walker Cine Lens–Conquer the Low-Light Shooting.
Because of its outstanding optical performance, the image is still sharp at max aperture. In addition, the fast T1.2 aperture contributes to pleasing, smooth, and creamy bokeh quality and clear subject, thus giving the footage extra expressiveness and aesthetics.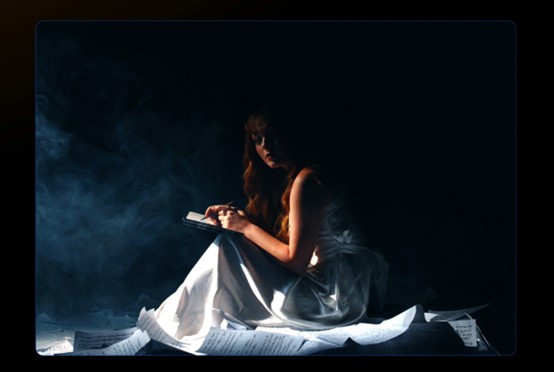 Consistent in the Set
Two optional colors are designed for you – classic black or fashionable metal gray. You can choose either or both to meet your needs. All three lenses are consistent in the set with identical gear position, 270°focus rotation, and uniform 67mm filter thread. So, it makes it an easy transition to switch in and out of your lenses and this is great for a lot of people working with gimbals. You won't need to rebalance your gimbals or anything like that.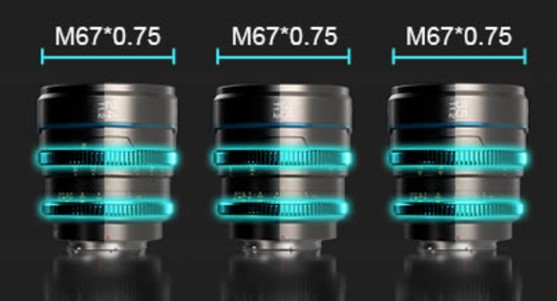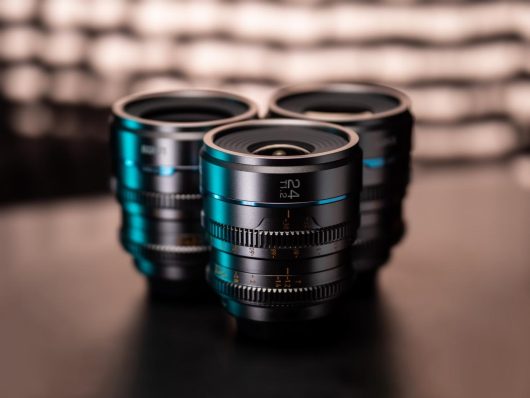 In addition, you can change lenses among 24mm, 35mm, and 55mm of this series to shoot images with matched color tones and identical optical performance. And high resolution and minimal focus breathing can also help create high-end productions.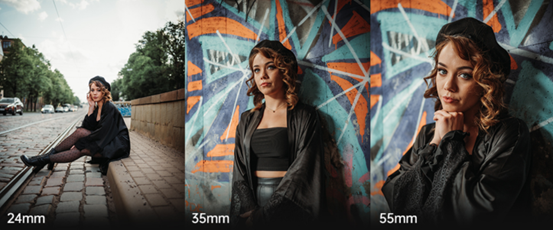 Large Image Circle
The maximum image circle of 24mm, 33mm, and 55mm lenses are respectively 31mm, 32mm, and 34mm. They are all large enough to cover the sensor size of mainstream S35 cameras (for example, the sensor size of RED KOMODO is 30.56mm), which helps to capture brilliant images.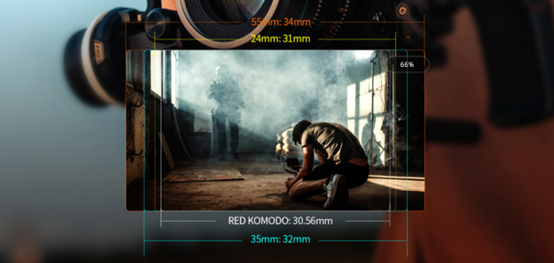 Outstanding Optical Performance
ED Glass and High Refractive Index Glass are added to reduce lens size and meanwhile provide outstanding optical performance with perfect sharpness, minimal focus breathing, and strictly controlled aberration.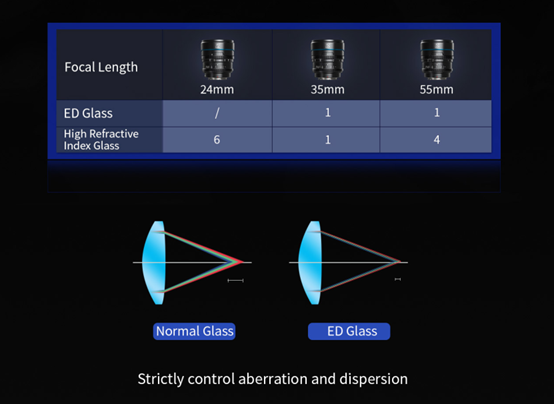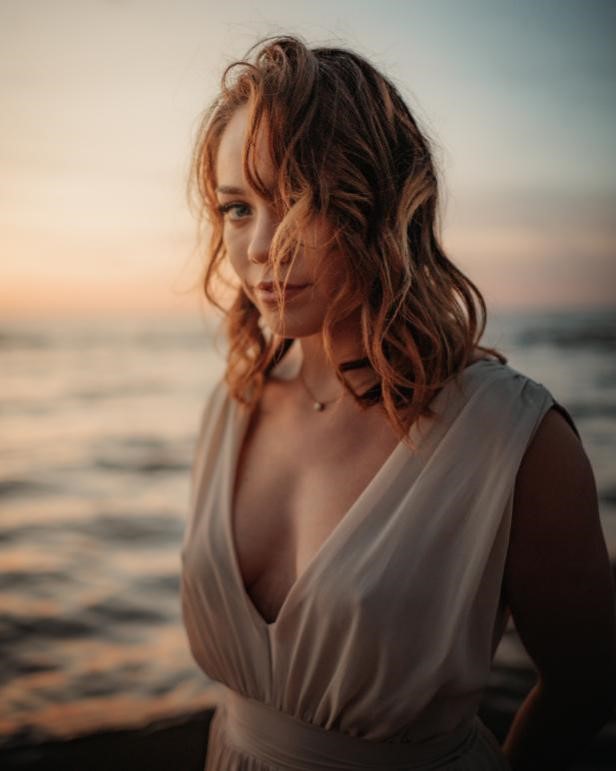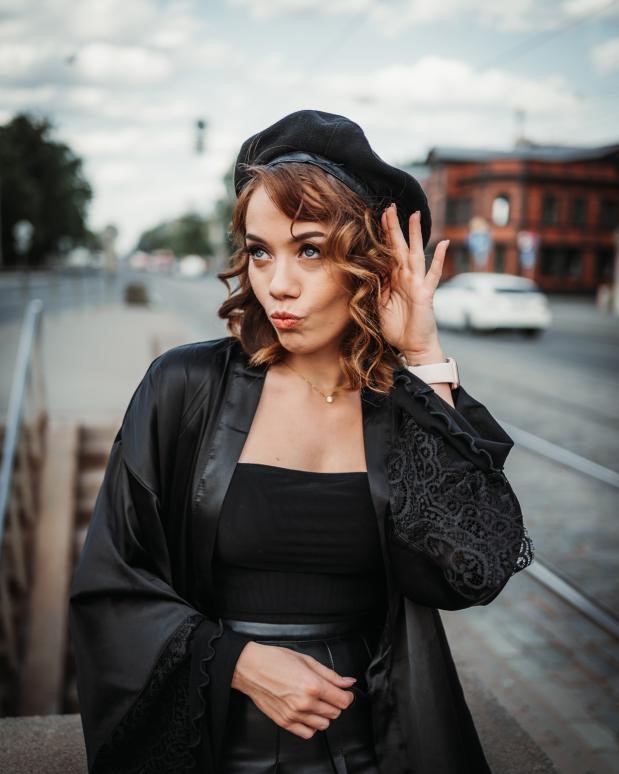 Budget Friendly
Among various cine lenses, SIRUI Night Walker Cine Lens Series is designed with a great number of features, such as a fast T1.2 aperture, compact size, four native mounts, optional color, identical gear position, matched color tone, etc. In addition, as a budget-friendly lens series, it is suitable for almost everyone who is keen on shooting.
You can pick it up for $309(black) and $349 (metal gray) on Indiegogo from July 10th to August 10th.
More info: https://bit.ly/44AMaJ0.
When the is fully available across the internet the price will be $349 for a black one and $399 for a metal gray one. And the price of the kit will be $1099 (metal gray) and $999 (black).
If you need one affordable cine lens to create high-end productions, SIRUI Night Walker Cine Lens Series will be a good choice.
Explore all Sirui Products from lenses, tripods, LED lighting & Accessories.
Thanks for reading, I hope you enjoyed the article, in case you have any questions just drop them below & I will be happy to answer you.
If you enjoy the site, don't forget to subscribe, we will only inform you when a new article is posted.