While the most important element of a photography setup is the photographer, we still want the right tools for the job. And a few styles of photography are gear-centric as sports photography. That's why I'm taking a look at the gear out there to help you find the best Nikon lenses for sports photography! 
Before going down you might be interested to read about what is the best Nikon Cameras For Sports Photography.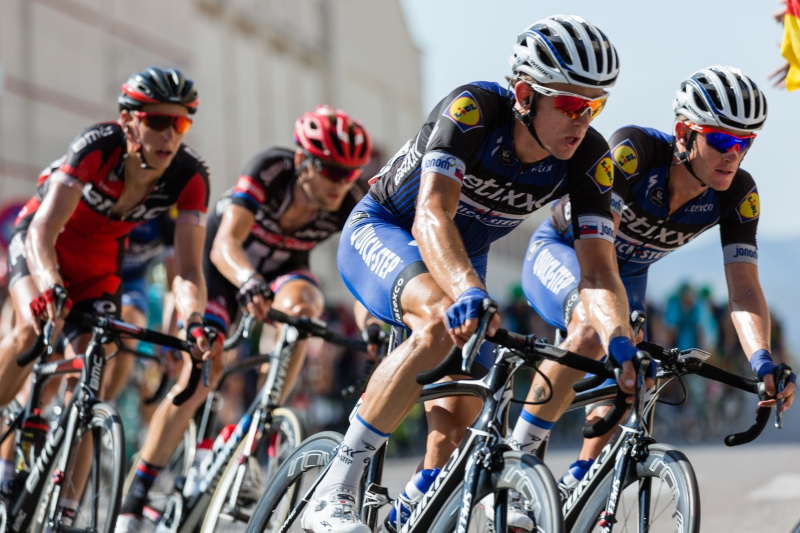 Best Nikon Zoom Lenses for Sports Photography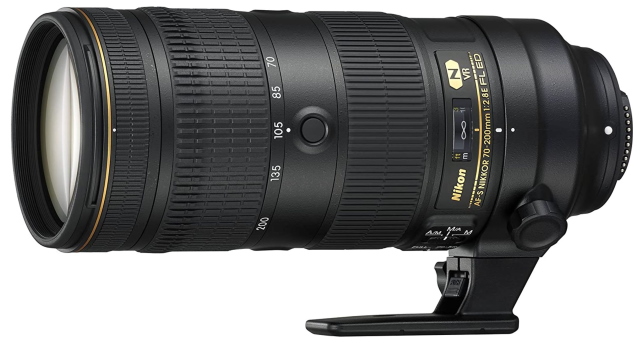 70-200mm f/2.8 lenses are some of the best choices for sports photography because they let you capture pictures with excellent background blur from across the field. Nikon's version has everything we need, including distortion-eliminating and contrast-enhancing coatings and elements for the best image quality.
Impressively for a telephoto zoom, the Nikkor 70-200mm also has an intimate close focus distance of 1.1m (3.6 feet). This makes traditionally composed portraits of athletes easier versus the 1.4m (4.6 foot) distance of the previous versions.
Specifications:
Weight: 1430 g.
Focal Length: 70-200mm
Maximum Aperture: f/2.8
Weather-Sealed: Yes
Price: Check On Amazon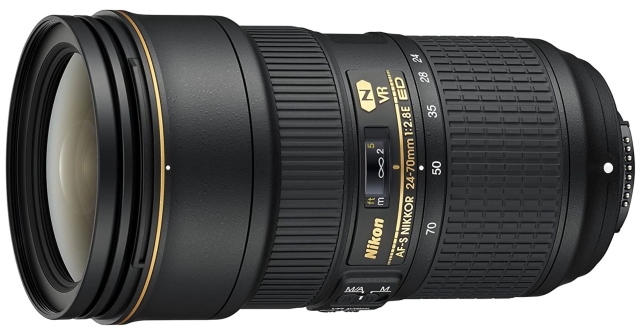 f/2.8 24-70mm lenses are called standard zooms for good reason. They have a focal range and bright enough aperture for nearly any kind of photography. Even in sports photography, we don't always want to reach. 
For images of the team huddled together for a group portrait, action on the sidelines, and other storytelling images the Nikkor 24-70mm f/2.8 is your best choice. 24mm touches on the beginning of true wide-angle photography for shots of the entire field, court, or stadium while 70mm is often enough to reach for indoor sports or courtside shots.
Specifications:
Weight: 1070 g.
Focal Length: 24-70mm
Maximum Aperture: f/2.8
Weather-Sealed: Yes
Price: Check On Amazon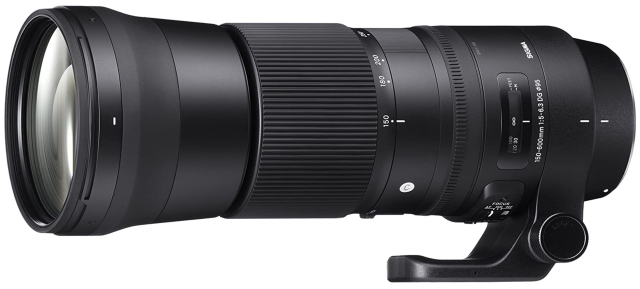 Sigma is one of the most popular lens manufacturers for photographers looking for budget additions to their name-brand cameras. Their gear tends to fill gaps that Nikon and other manufacturers miss out on and for a very good value.
Like all telephoto lenses, the 150-600mm gives even more value when mounted on an APS-C crop camera, becoming a 240-960mm equivalent for extra reach! Sigma's Hyper Sonic Motors (HSM) is used on all of their high-end lenses, quietly and swiftly controlling focus. Sigma also includes a proprietary dock for firmware updates that improve lens function.
In order to keep cost and weight down, Sigma gave this lens a relatively slow aperture range of f/5-6.3 at the long end. This makes the 150-600mm a strictly outdoor tool as indoors there simply won't be enough light to get good sports images.
Specifications:
Weight: 1830 g.
Focal Length: 150-600mm
Maximum Aperture: f/5
Weather-Sealed: Yes
Price: Check On Amazon
Read here for the best telephoto lenses for Nikon.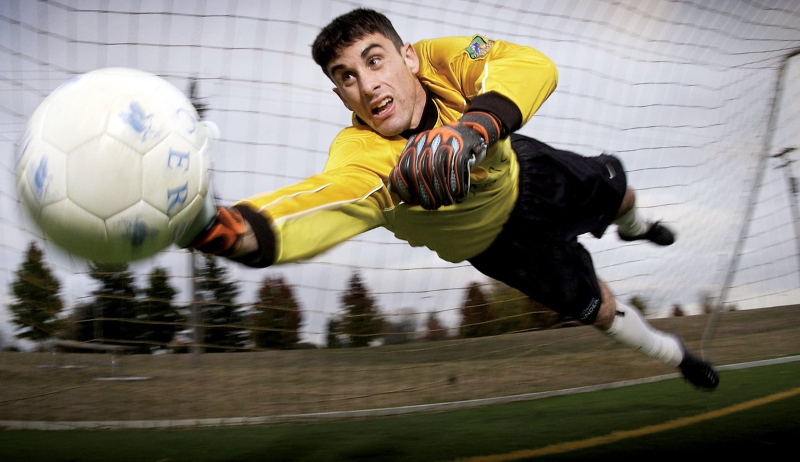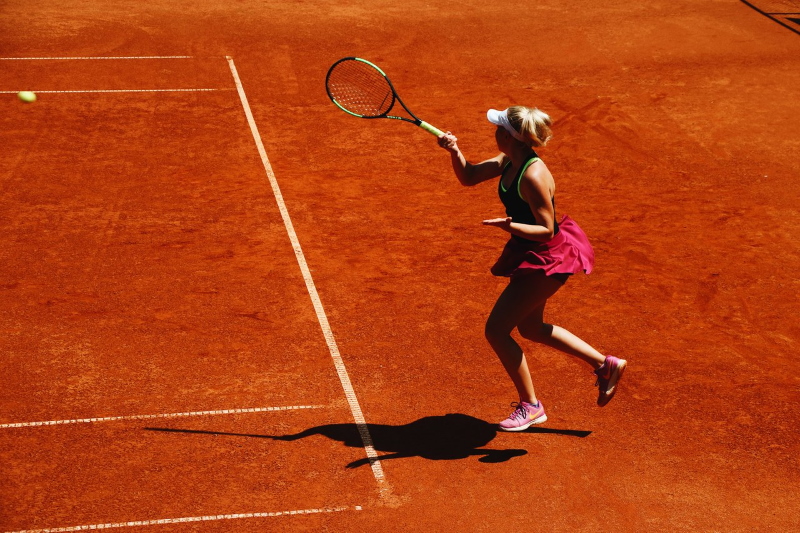 Photo by Lukáš Dlutko from Pexels
Best Nikon Prime Lenses for Sports Photography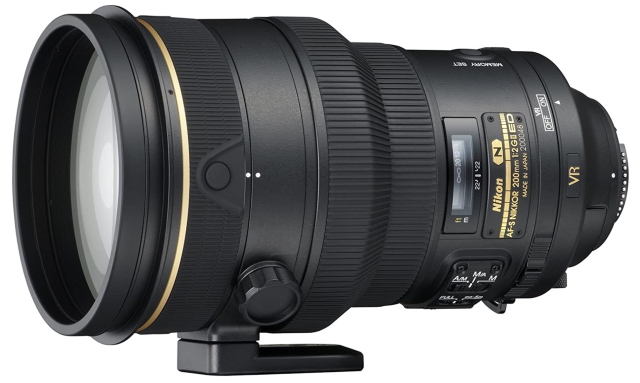 Like all of the Nikon lenses on this list, the Nikkor 200mm f/2 is dust and moisture resistant. It also uses Nikon's VR (Vibration Reduction) to control motion blur that's common to telephoto lenses if using slower shutter speeds (3 stops of stabilization with this lens).
However, you should rarely need slower shutter speeds for exposure thanks to its bright f/2 aperture. Nine aperture blades help keep bokeh in out of focus areas pleasingly shaped.
The only weakness of this lens is that like most faster primes it can be a little hesitant on locking focus and tracking subjects. The weight of the glass and shallow depth of field makes erratic sports subjects difficult to track wide open.
Specifications:
Weight: 2900 g.
Focal Length: 200mm
Maximum Aperture: f/2
Weather-Sealed: Yes
Price: Check On Amazon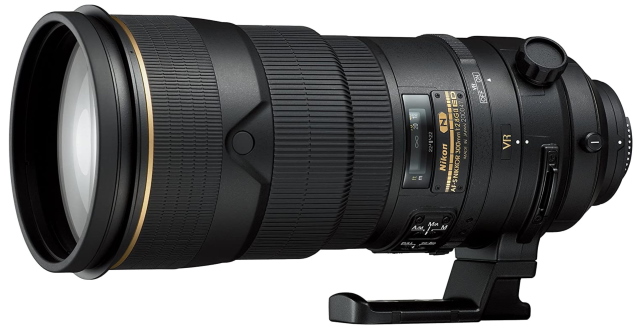 Unlike longer telephoto prime lenses the Nikkor 300mm's f/2.8 aperture allows in significantly more light than f/4 or greater lenses. Typically we want at least f/2.8 for indoor work, making the Nikkor 300mm an optimal combination of reach and low light performance.
While it doesn't have quite the reach of the 400mm and 600mm options the Nikkor 300mm is significantly more reasonable in price, placing it within reach of prosumers.
The lens was designed for sports photographers but the Nikkor 300mm f/2.8 is also an ideal portrait lens for shooters needing a bit of distance from their subjects as well as a fantastic telephoto landscape and bird photography choice!
Specifications:
Weight: 2900 g.
Focal Length: 300mm
Maximum Aperture: f/2.8
Weather-Sealed: Yes
Price: Check On Amazon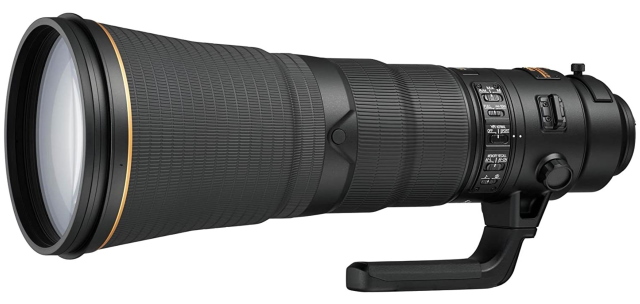 For such a long telephoto and relatively fast aperture, the Nikkor 600mm f/4 is quite light! At 3810 g. (8.4 lbs) the lens is nearly 40% smaller than the previous version (15060g/11.5 lbs). 
And like all of Nikon's telephoto lenses, the 600mm f/4 comes with Vibration Reduction clocked at around 4 stops of stabilization. This allows for slower shutter speeds and ensures maximum image sharpness despite hand motion and shutter shock.
The Sports VR mode adds additional stability correction for the erratic motions photographers need to take to track subjects on the field.
The main downside to this marvelous piece of technology is the price. At over $12,000 this is a lens priced exclusively for pro sports photographers making a living with their work.
Specifications:
Weight: 3810 g.
Focal Length: 600mm
Maximum Aperture: f/2.8
Weather-Sealed: Yes
Price: Check On Amazon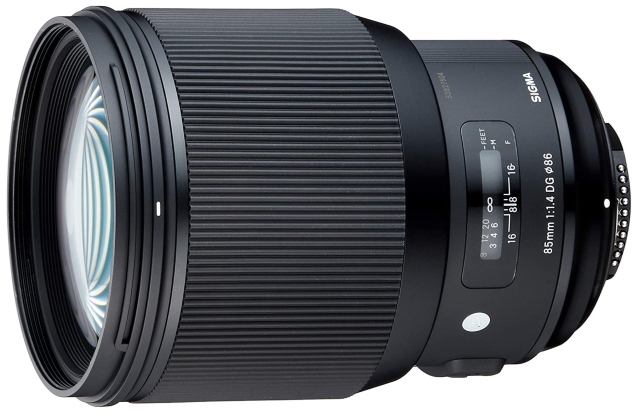 85mm is an interesting choice for sports photography. While it is still a telephoto view the Sigma 85mm doesn't have quite as much reach as the other lenses on this list. 
However, the f/1.4 maximum aperture ensures it will provide incredible low light performance and the shallowest possible depth of field. The focal length and aperture are traditionally more of a portrait lens combination. 
However, for indoor sports and other events where you sit closer to the action, 85mm is very usable. Paired with a Nikon APS-C body like the D7200 the Sigma creates the equivalent of a 127.5mm field of view for even more reach!
Specifications:
Weight: 1130 g.
Focal Length: 85mm
Maximum Aperture: f/1.4
Weather-Sealed: No
Price: Check On Amazon 
Landscape shooter? read here the best Nikon lenses for landscape photography.
Portrait shooter? read here the best Nikon lenses for portrait photography.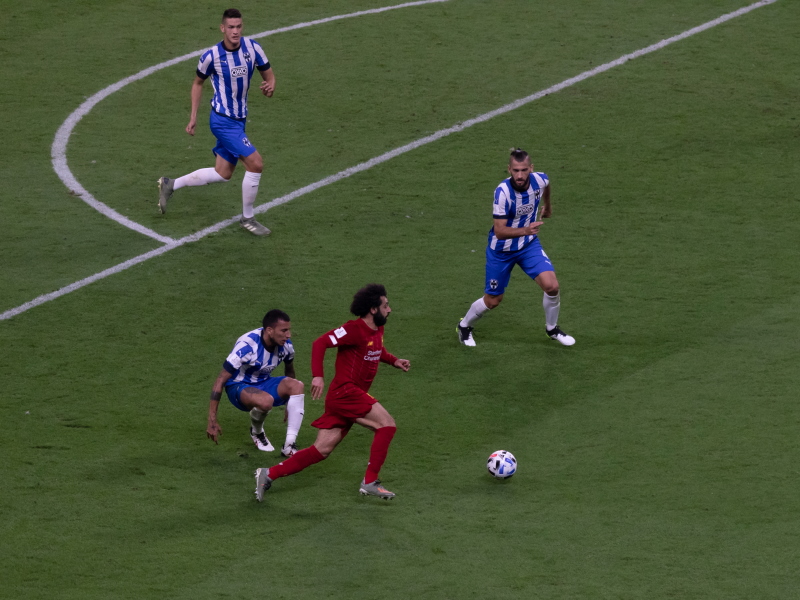 Photo by Ehab Amin
Can't afford brand new lens?

Sometimes, Lenses can be very expensive for a lot of people. However, Keh is a great option to get a used one with reasonable price. Read the full review here.
Up To 40% Off Regular Priced Used Photography Equipment
Thanks for reading, I hope you enjoyed the article if you have any questions just post them below & I will be happy to answer you.
The featured photo by Ehab Amin
If you enjoy the site, don't forget to subscribe, we will only inform you when a new article is posted.