There is no one best or right underwater camera to buy, but rather the best or right camera for your specific needs and budget. To shoot underwater photography you will need a digital camera and a waterproof housing designed specifically for that camera. Recently manufacturers have begun to produce waterproof digital cameras, but the current depth rating is limited to few meters, 25 meters or even less.
I will first go through our essential needs for choosing the camera for the underwater photography; then I'll discuss the rest of the essential equipment.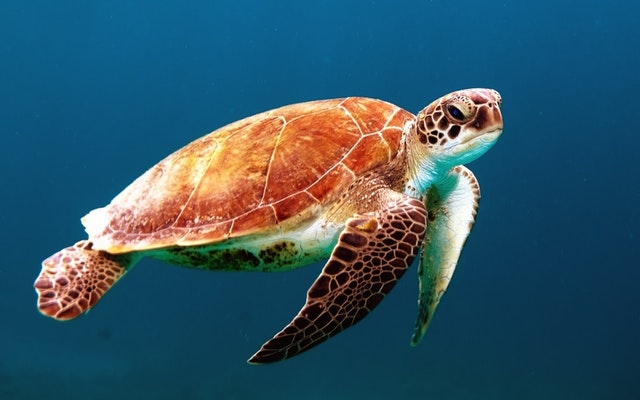 The underwater digital camera should have the following features:
you should consider checking them before you decide to buy an underwater camera.
Availability of a good quality underwater housing, also you need to check the features of your housing, like the accessibility of the camera controls, the types of connections for external strobes (otherwise you must use the camera's pop-up flash, which can be slow to recycle and use up battery time), possibility to add external lenses (wide angle or macro), ability to accept external "wet lenses" (for point and shoot camera) These wet lenses are supplemental optics that are placed over or in front of the port to enable wider angle or closer macro shooting.
Availability of Full manual mode, because automatic mode does not work well underwater as it does it on land.
Availability of Manual White Balance. Manual white balance becomes important if you are planning on shooting without strobes and only using ambient light. Because of the properties of water, images using only natural light will appear blue. Manual white balance is an effective way of removing this color cast.
Low shutter lag, Try to select a model with the least possible shutter lag (Compact cameras have a distinct delay between the moment you depress the shutter button and when the actual image is captured).
Long battery life
Raw mode. This is only important if you are planning on editing your images; consider selecting a camera that produces RAW files, which are uncompressed files that preserve the most data possible, which is a valuable attribute when editing your images.
Good autofocus capability. Some cameras are very slow to focus in less than ideal conditions. All compact cameras come up short in this category usually.
Camera Size, for some people, size matters most. If you decide to travel with accessories like strobes and add-on lenses then the size of the camera almost becomes less important, and should not be a major factor.
The best advice is to select the camera based on available underwater housings and accessory options. If you already own and shoot with a camera on land and are comfortable and happy with it, whether point & shoot or DSLR, you should search for the housings, if you are lucky enough you may find a housing that is available for your camera. The following links are for some manufacturers of camera housings:
Fantasea line, Nauticam, Sea & Sea, they also provide other accessories like lighting, wet lenses, DSLR lens Ports, filters and diffusers, arms, try and handles, etc.
Camera types:
The first step is determining what features are most important to you. It may be that you have strict budget requirements that will limit which features you can have in your camera. I highly recommend reading "A Beginner's Guide to the Underwater Photography" article first to be more familiar with what underwater photography is about, and what are its essential requirements?
Waterproof cameras sometimes referred to as amphibious cameras, and they are designed so that they don't require housing to be used underwater.  The major issue with these waterproof cameras is that they can only be brought down to relatively shallow depths.  The best cameras are only waterproof to depths of only ten meter. They are suitable for very shallow dives. However, they are great cameras to bring along to the beach, take on the dive boat or use snorkeling. As an example of these types of camera: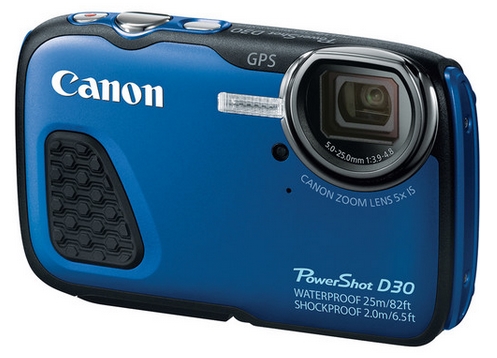 Product Highlights
1MP 1/2.3″ HS CMOS Sensor
DIGIC 4 Image Processor
5x Zoom Lens (35mm Equiv: 28-140mm)
0″ Anti-Glare LCD Monitor
Depth Rating: 82′
Shock-proof: 6.5'/Freeze-proof: 14°F
Full HD 1080p Video Capture
Built-In GPS Tracker
Smart AUTO with 32 Preset Shooting Modes
Intelligent 6-Mode Image Stabilization
Compact camera
The largest difference between a compact camera and a DSLR or mirrorless camera is that a DSLR or mirrorless can take different lenses, while a compact camera has one attached lens. This can limit the flexibility of a compact camera, but using wet lenses can help to overcome this issue to some extent.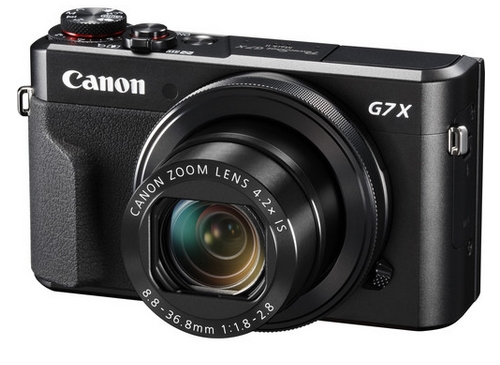 The Canon G7X II is a tiny camera with a large 1-inch sensor, a direct competitor to the Sony RX100 series cameras. It is an excellent fast-focusing camera with great image quality and has an excellent macro capability, thanks to Canon's dedicated macro focus mode.
The Canon G7X Mark II boasts improved auto-focus capability and battery life over the G7X, a new time-lapse mode, and also it has improved high-speed continuous shooting speeds.
Product Highlights
1MP 1″ CMOS Sensor
DIGIC 7 Image Processor
2x Optical Zoom f/1.8-f/2.8 Lens
24-100mm (35mm Equivalent)
0″ 1.04m-Dot Tilting LCD Touchscreen
Full HD 1080p Video Recording at 60 fps
Built-In Wi-Fi with NFC
Expanded ISO 25600, Up to 8 fps Shooting
Intelligent IS Image Stabilization
Manual Control Ring, Time-Lapse Movie
Underwater Housings for Canon G7X Mark II
There are many manufacturers for camera bodies, they make housing from aluminum and rubber, of course, they vary very much in prices, and aluminum is much expensive, but also rugged and durable. The picture below shows a different housing for the Canon G7 mark II.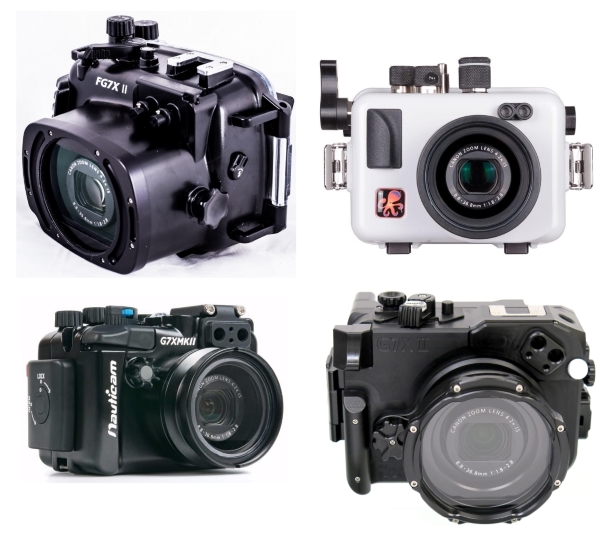 You can check my post "Top Canon DSLR Cameras – Best 5 Reviewed" for some interesting camera that may be used in underwater photography after furnished with suitable housing. An entry-level DSLR camera the following is a good example: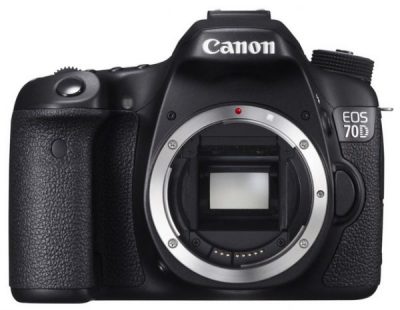 Product Highlights
2MP APS-C CMOS Sensor
DIGIC 5+ Image Processor
0″ 1.04m-Dot Vari-Angle Touchscreen
Full HD 1080p/30 Video & Movie Servo AF
Dual Pixel CMOS AF with Live View
19-Point All Cross-Type Phase-Detect AF
Native ISO 12800, Extended to ISO 25600
7 fps Shooting at Full Resolution
Built-In Wi-Fi Connectivity
63-Zone Dual-Layer Metering Sensor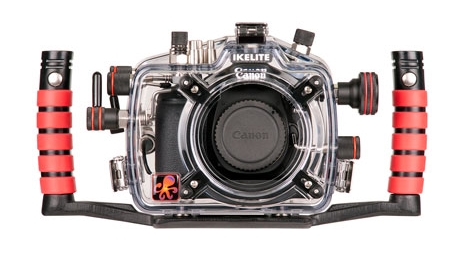 You can find it on Amazon from here.[popup_anything id="9316″]
One of the top class DSLR camera.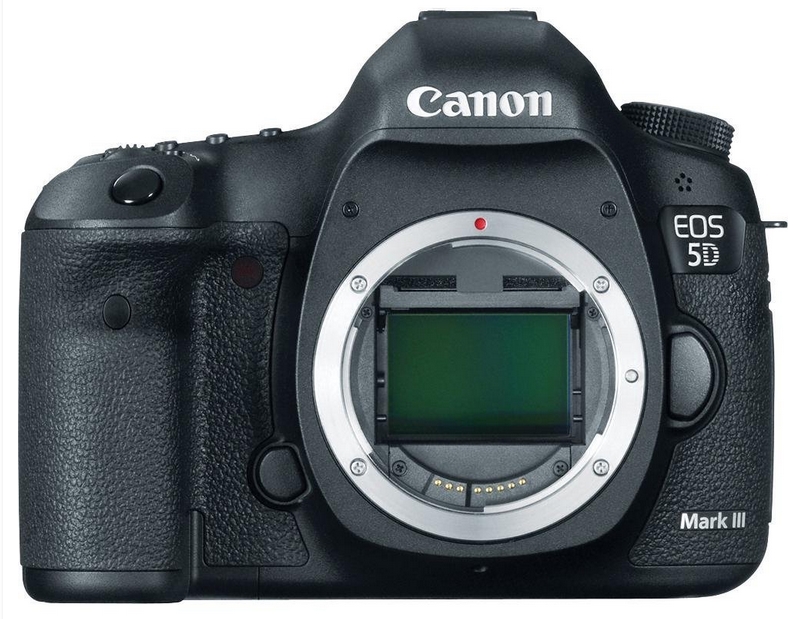 Product Highlights
3MP Full-Frame CMOS Sensor
DIGIC 5+ Image Processor
2″ 1.04m-Dot ClearView II LCD Monitor
Full HD 1080p Video Recording at 30 fps
61-Point High-Density Reticular AF
Native ISO 25600, Extended to ISO 102400
6 fps Shooting in RAW+JPEG
63-Zone Dual-Layer Metering Sensor
14-Bit RAW Files and S-RAW Format
Magnesium Alloy Body, SD/CF Card Slots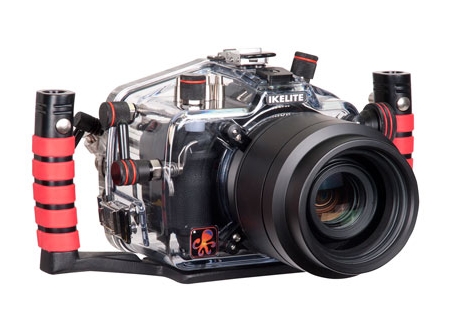 This can be found on Amazon from here[popup_anything id="9316″].
Lenses Types
You can add a wide-angle or a macro wet lens to your housing port. Wet lenses are used on compact cameras for macro or wide-angle, and on mirrorless and DSLR cameras for macro.
What is Wet Lens?
A wet lens also called add-on lenses that add macro and wide-angle ability. It is any lens that can be attached or removed from the camera while underwater. The glass elements of the lenses are sealed but the junction point between the camera housing and the lens is filled with water. The lenses can be macro- for shooting small objects or wide angle for shooting large objects.
A wide-angle lens is a lens attached to either the camera or underwater housing, which allows a very close approach to large subjects. Without a wide-angle lens, underwater photographs of large subjects will have poor color and contrast. The macro lens is a lens attached to either the camera or underwater housing, which allows an underwater photographer to get very close to small subjects.
Wet lenses can be added and removed underwater. There are several ways to attach a wet lens to your camera, including a bayonet mount, a "quick adapt", and a 67mm screw mount.
For example, for Canon G7 X Mark II you may choose UCL-165LD [popup_anything id="9316″]as a close-up lens, UWL-S100 ZM80 as a wide lens, and Dome Lens Unit II for UWL-S100 ZM80  as a super-wide lens.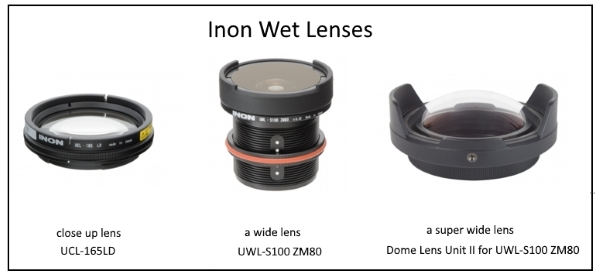 As for the DSLR cameras, their housing is provided with different ports, you can choose the suitable one that can accommodate your lens. Underwater SLR housings usually have interchangeable lens ports. Generally, manufacturers offer a variety of flat ports, dome ports, and extension rings.
Large objects and general scenery should be photographed using a wide-angle lens if possible, and small objects should be photographed using a close-focusing macro lens. Normal practice is to use flat ports for macro and other lenses of relatively long focal length and to use a hemispherical dome port for wide-angle lenses.
Flat Ports (Macro):
A flat port used underwater does not simply act as a window.  Instead, the air-water boundary causes it to act as a lens.  The effect of this compulsory extra lens element is to reduce the angle of coverage and increase the magnification provided by the main camera lens.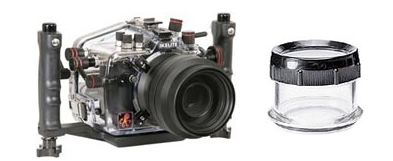 Dome port (wide-angled):
A dome port is a set-up for wide-angle photography by placing the entrance pupil of the lens at the center of curvature of the dome. In this case, light rays heading for the entrance pupil always strike the port surface at right-angles, no refraction occurs, and the angle of coverage of the main lens is conserved.  This convenient situation comes at a price, however, which is that the port acts as a strong de-magnifying lens.

Canon cropped sensor lens suggestions:
Canon EF-S 10-22mm f/3.5-4.5 USM Lens [popup_anything id="9316″](Wide angle), with port FL 6 inch Dome for Lenses Up To 4 Inches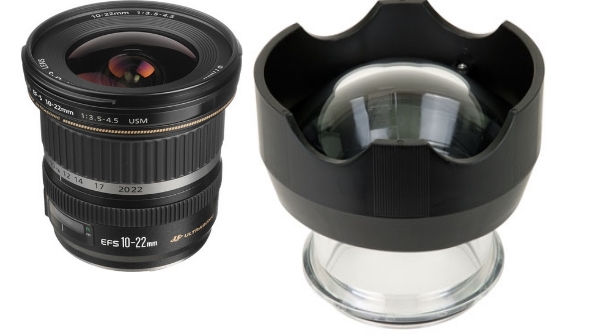 Canon EF-S 60mm f/2.8 Macro USM Lens [popup_anything id="9316″](macro)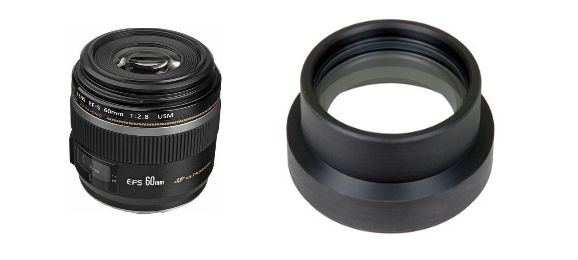 Canon Full frame lens suggestions:
Canon EF-S 24mm f/2.8 STM Lens[popup_anything id="9316″](wide-angled), with FL 6 inch Dome for Lenses Up To 3 Inches

Canon EF 100mm f/2.8L Macro IS USM Lens[popup_anything id="9316″](macro), with Focus port for Canon 100mm f/2.8L IS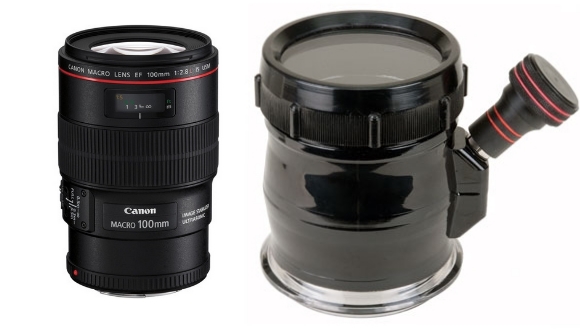 Lighting system
You should get one or two strobes, preferably two, and the best you can afford. If you are only shooting macro, you can get away with one. Strobes will also last for a long time.
A photo of a strobe (from IKelite)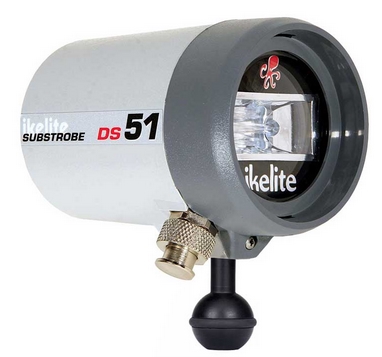 There are two lighting system setups: fiber optics system, and TTL system
An example of the fiber optics system is shown in the following photo (from IKelite)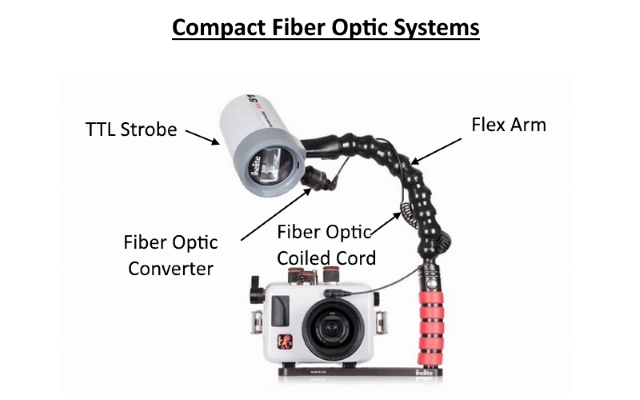 The TTL system (from IKelite)
TTL is an abbreviation for Through The Lens. The (TTL) metering is a feature of cameras whereby light levels are measured through the lens that captures the picture, as opposed to a separate metering window. This information can then be used to set the correct exposure and control the amount of light emitted by a flash connected to the camera. It means, basically, that the strobe power is adjusted automatically for correct exposure every shot.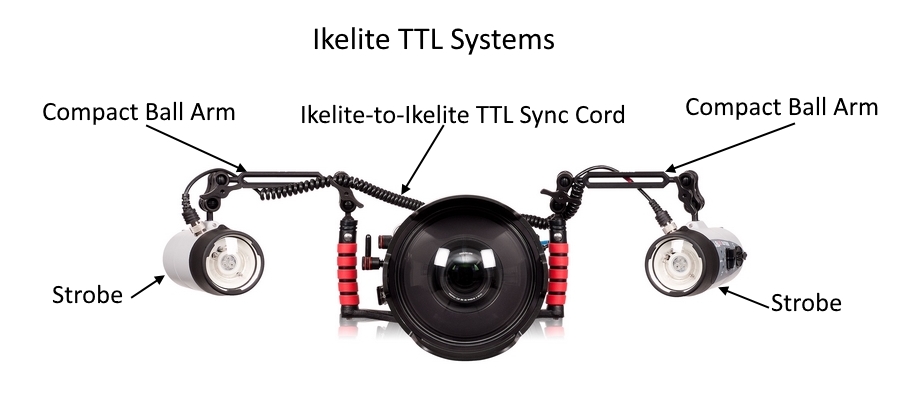 Finally, I have to emphasize that underwater photography is an expensive type of photography; because it can be an equipment-intensive hobby. So be very careful when deciding. Also, be aware of the compatibility issues between the different types of equipment.
Additional learning resources:
Related Post
A Beginner's Guide To The Underwater Photography
Thank you for passing by and for reading the article, hope you enjoy it and found it useful to you. If you have any questions or comment please leave it down in the box below and I'll answer it as soon as possible.
You automatically support us if you order anything through our recommended Amazon links, and we highly recommend them because of their low prices, fast delivery and, the top support, especially when it comes to camera equipment.
As an Amazon Associate, the site earns from qualifying Purchase, Most of the "product" links are affiliate links, and you are welcome to check our affiliate Disclosure statement.
If you do like the site, don't forget to subscribe, we will notify you only if a new article is posted.
Also, if you like reading about other types of photography, you can check my post "The Different Types of Photography ", you will find 25 more types of photography.