Social media is a computer and internet-based technology that facilitates the sharing of ideas, thoughts, and information. Social media gives users communication of content, such as personal information, documents, videos, and photos. Users can engage with social media via a computer, tablet, or smartphone via web-based software or applications. There are more than 4.5 billion people use social media (as of October 2021)
Social media involves a variety of activities. These activities include photo sharing, blogging, social gaming, social networks, video sharing, business networks, reviews, and much more.
To use social media sites efficiently, you need to understand their requirements and rules for sharing your content, photos, and videos.
This post will summarize the photo and video requirements of some well-known social media sites:
However, before doing so, we need to refresh our memories about some important terms used to specify the characteristic of photos.
So, let us start!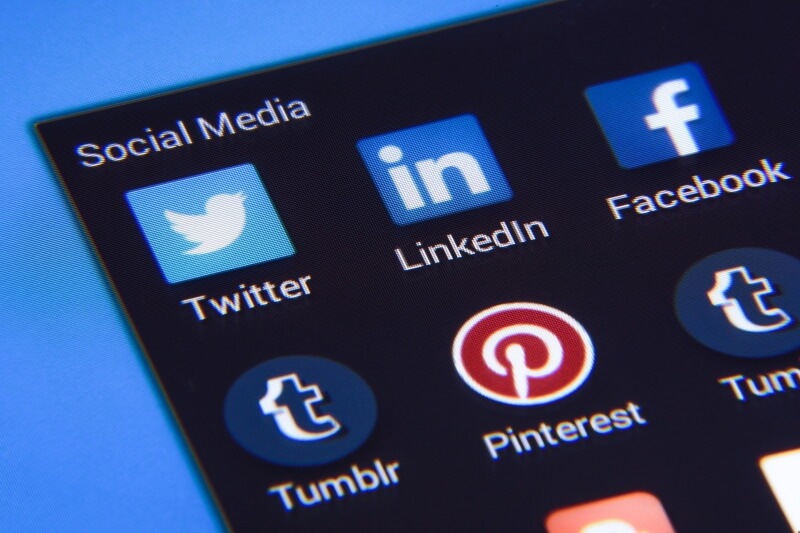 Image by Photo Mix from Pixabay
What is the aspect ratio in photography?
The aspect ratio in photography is the relationship between the width and height of the image being displayed. Aspect ratios are commonly shown as units of width and height separated by a colon. However, they can also be displayed as a single number that equates to the width divided by the height.
Aspect ratios are always arranged with the width first, then the height. the aspect ratio of 2:3 means the ratio between the width and the height is 3 to 2.
A digital camera generally produces photos with a 3:2 aspect ratio. A responsive website, for example, might require your photo to be in a 16:9 aspect ratio because that's the most common aspect ratio of desktop monitors. On the other hand, a smartphone app might advise an aspect ratio of 9:16 to suit the portrait orientation of smartphone screens.
Common aspect ratios in digital photography
While it is possible to crop a photograph to any aspect ratio, some are more prevalent than others. Here are a few of the most common aspect ratios found in digital photography.
1:1 aspect ratio
5:4 (1.25:1) aspect ratio
4:3 (1.33:1) aspect ratio
3:2 (1.5:1) aspect ratio
16:9 (1.78:1) aspect ratio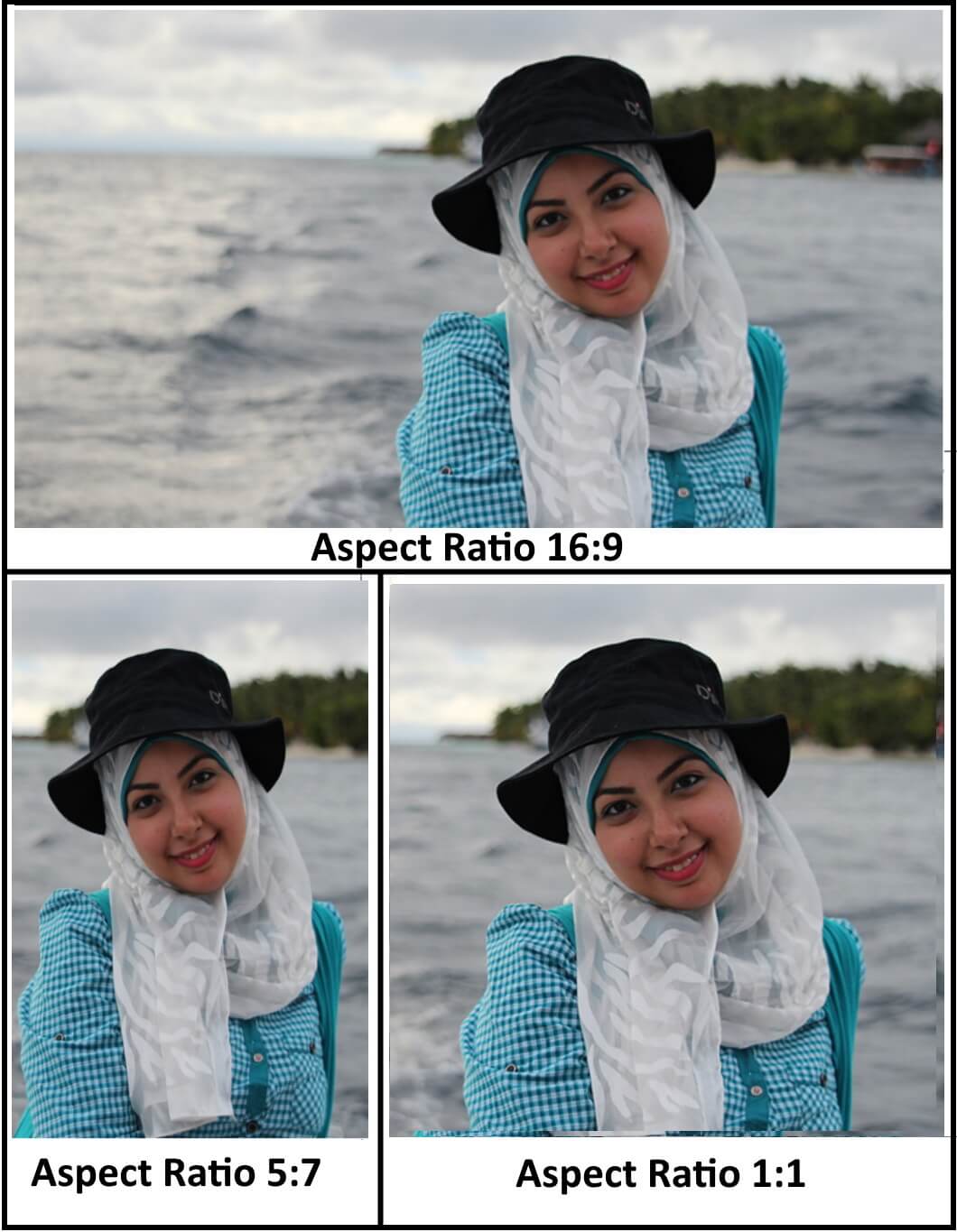 Photo by Ehab Amin
How to change the aspect ratio of a photo
It's possible to change the aspect ratio in two different ways. The first is before shooting, In most camera settings you have the option to change the aspect ratio the camera is going to capture. The second is after shooting or in 'post-production'. This is done by using photo-editing software like Adobe Photoshop to crop the photo to whatever aspect ratio you like. You may check the below video for Photoshop crop tutorials.
What is Image Size?
Unlike aspect ratios, image size determines an image's actual width and height in pixels. Image size equals the dimensions of an image. You can measure image dimensions in any unit, but you'll typically see pixels used for web or digital images, and inches used for print images.
It's important to note that two different images that have the same aspect ratio may not have the same image size or dimensions. For instance, an image sized at 1920×1080 pixels has an aspect ratio of 16:9, and an image sized at 1280×720 pixels also have a ratio of 16:9.
Common Photograph Print Sizes
While you can print an image at any size you want, there are some standard photo sizes that will help you narrow down the options.
Different sizes work in different environments—display larger prints or posters to bring attention to an event or service, and reserve smaller prints for display in homes or on counter space. Printed images and photos are usually measured in inches, although you might see centimeters used in some countries.
Here are some of the most common photograph sizes.
5 x 7 in: These sizes are standard and popular photo sizes, typically for displaying photography or smaller artwork.
8 x 10 in: This print size is a step above the smaller popular photography sizes, and is common amongst portraits and larger artwork prints.
5 x 11 in: Use this standard flyer size for advertisements displayed in areas with limited space.
12 x 18 in or 18 x 24 in: Larger than typical flyers, these standard poster sizes are ideal when designing for events or advertisements that need to reach a medium audience.
24 x 36 in: Advertisers use this poster size for outdoor advertisements and specified display cases along high-traffic locations.
Image & Video Size Guide for well-known Social Media sites
Facebook
Facebook is a social networking site that makes it easy for you to connect and share with family and friends online. Today, Facebook is the world's largest social network, with more than 1 billion users worldwide.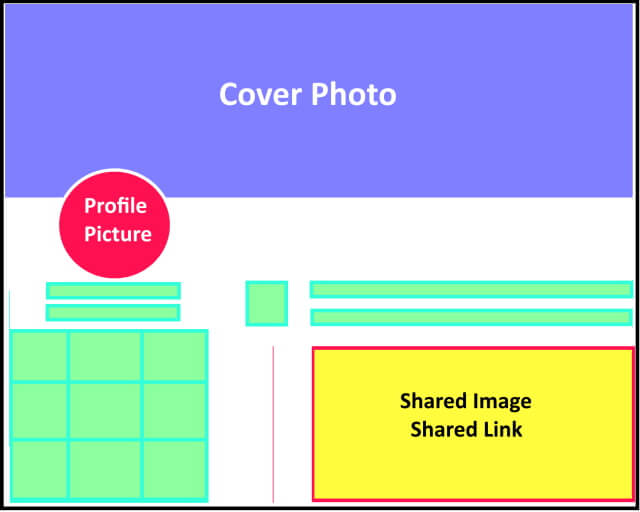 Facebook image sizes
Facebook cover: photo size is 820 pixels wide by 312 pixels tall on desktop. However, mobile users will see 640 pixels wide by 360 pixels tall.
Profile Picture: 180 x 180 (Displays 170 x 170 on Desktop)
Business Page Profile Picture: 180 x 180 pixels (Displays 170 x 170 on Desktop)
Shared Images: 1200 x 630 pixels
Shared Link: 1200 x 628 pixels
Facebook Video dimensions
Video dimensions: 1280 x 720 for Landscape and Portrait
The landscape aspect ratio is 16:9
Max file size is 4GB
Recommended video formats are .MP4 and .MOV.
---

Instagram
Instagram is a free, online photo-sharing application and social network platform that was acquired by Facebook in 2012. It allows users to edit and upload photos and short videos through a mobile app. Users can add a caption to each of their posts and use hashtags and location-based geotags to index these posts and make them searchable by other users within the app. Each post by a user appears on their followers' Instagram feeds and can also be viewed by the public when tagged using hashtags or geotags.
Be aware that all photos will show up square in the feed unless you take specific steps to upload the full-size photo (you'll need to use the full-size button when you upload. This will automatically adjust your photo to the correct ratio)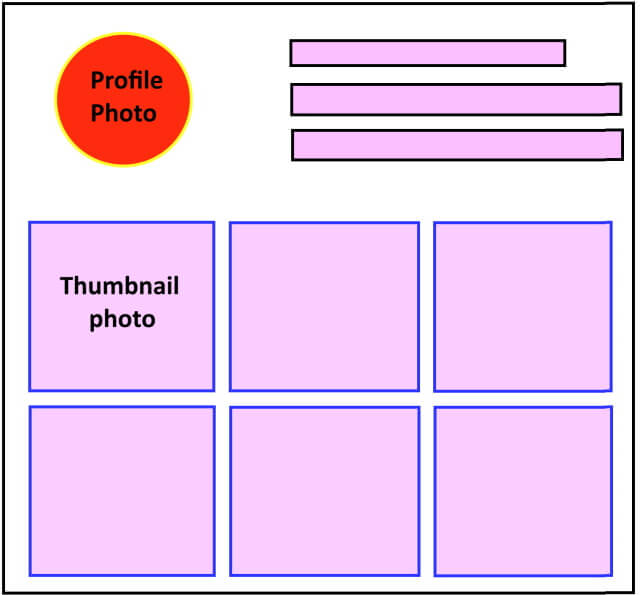 Instagram Image Sizes
Profile Picture: 320 x 320 pixels
Instagram Posts:
Landscape: 1200 x 608 pixels
Square: 1080 x 1080 pixels
Vertical: 600 x 750 pixels
Instagram Story Posts: 1080 x 1920 pixels
Instagram Video dimensions
You can upload a video with an aspect ratio between 91:1 and 9:16.
Videos should have a minimum frame rate of 30 FPS (frames per second) and a minimum resolution of 720 pixels.
The maximum file size for videos that are 10 minutes or less is 650MB. The maximum file size for videos up to 60 minutes is 6GB.
---
Twitter
Twitter is an online news and social networking site where people communicate in short messages called tweets. Tweeting is posting short messages to anyone who follows you on Twitter, with the hope that your words are useful and interesting to someone in your audience.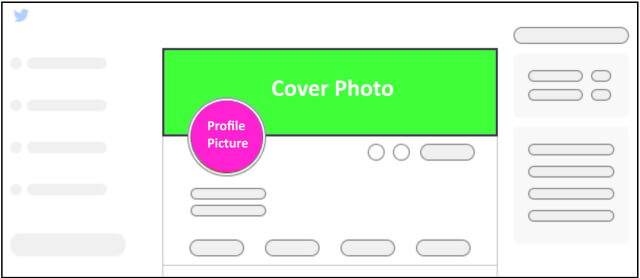 Twitter image sizes
Twitter Cover Photo: Twitter recommends a 3:1 aspect ratio, 1500 X 500 pixels size, and a maximum file size of 5MB.
Twitter profile image: the standard aspect ratio for a Twitter profile picture is a 1:1 aspect ratio, 400p x 400 pixels and the maximum file size for a profile image is 2 MB.
Tweeted images: are displayed at a 16:9 ratio of 600 x335 pixels, and can be clicked and expanded up to 1200px by 675px. You can upload any shape photo, be it square, vertical, or horizontal. It will just be cropped in a 600px by 335px preview in-stream and display in full once clicked on. Make sure your image is no larger than 5 MB. You can tweet up to four images per post. Two images will appear stacked side by side, both with an aspect ratio of 7:8. If you're posting three images in a tweet, one will appear larger (in a 7:8 ratio) and the other two in a 4:7 ratio. Four images will be arranged in a 2X2 grid. Each image will have a 2:1 aspect ratio.
Twitter Card Image Size: Twitter generates a rich Twitter Card when you post a link having a featured image at the top. Tweeted images don't follow the 2:1 aspect ratio. Rather, they should fit 1.91:1 or 1200px X 628px dimensions.
Twitter Video dimensions
Video File Size: 512MB
Video Length Maximum: 2 minutes and 20 seconds
Recommended Resolution: 1280×720 (landscape), 720×1280 (portrait), 720×720 (square)
The aspect ratio must be between 1:3 and 3:1
Duration must be between 5 seconds and 140 seconds
Recommended specs: .MP4 for web, .MOV format for mobile
---

 Pinterest
Pinterest is a fantastic platform for bloggers and artists to implement a marketing strategy to drive traffic to their websites. With approx. 478 million monthly active users, you can drive some serious traffic to your blog post or online store with just one pin.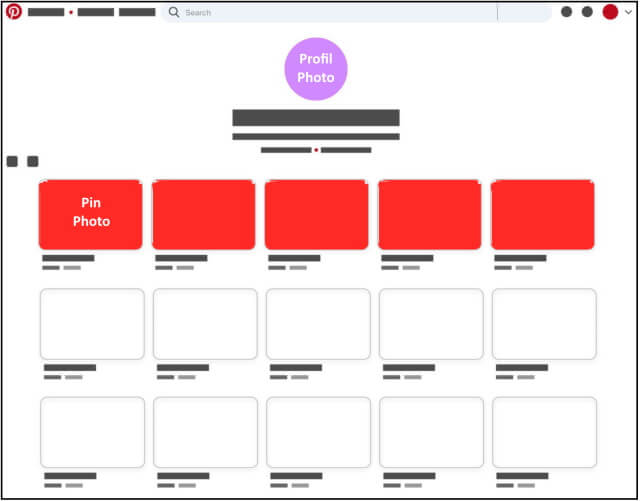 Pinterest image sizes
 Pinterest profile Photo: The best size for a Pinterest profile photo is 165 × 165 pixels.
Pinterest profile banner: The best size for a Pinterest profile banner is 800 x 450 pixels.
Pinterest header image: the site allows you to create a header image for your profile. The best size for your Pinterest profile header image is 1000 × 1000 pixels. The minimum size is 600 × 600 pixels.
Pinterest Image (Pin): The best Pinterest pin size is 1000 × 1500 pixels. You can also go for 600 × 900 pixels, 1200 x 1800 pixels, or 2000 x 3000 pixels. These all fall within the ideal Pinterest image size of a 2:3 aspect ratio. Also, you can upload a Square pin size on Pinterest:1:1 aspect ratio; 1000 pixels wide × 1000 pixels tall, and a Long pin Size on Pinterest: 1: 2.6 aspect ratio; 1000 pixels wide x 2100 pixels tall
Pinterest Video dimensions
Video Size in Dimensions: 2:3 aspect ratio; 1000 × 1500 pixels, or 1:1 aspect ratio; 1000 × 1000
Video Length: four seconds minimum; 15 minutes maximum
You can upload up to 2 GB of video content for your video pin.
---

LinkedIn
LinkedIn is the world's largest professional network on the internet. You can use LinkedIn to find the right job or internship, connect and strengthen professional relationships, and learn the skills you need to succeed in your career. You can access LinkedIn from a desktop, LinkedIn mobile app, mobile web experience, or the LinkedIn Lite Android mobile app.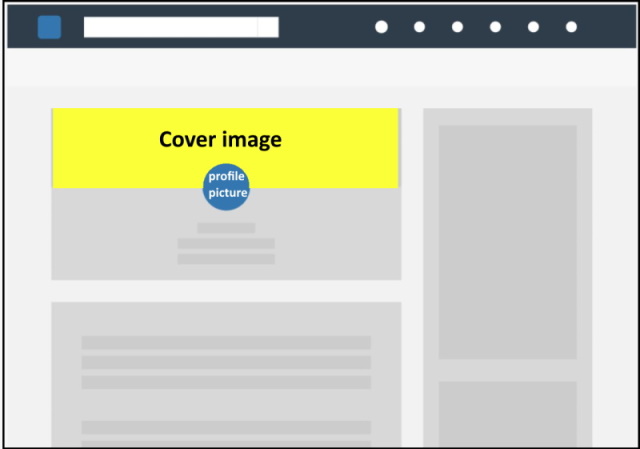 The following are the recommended photo sizes:
LinkedIn image sizes
All images must be PNG or JPEG files.
Logo image: 400 (w) x 400 (h) pixels
Cover image: 1128 (w) x 191 (h) pixels
Main image: 1128 (w) x 376 (h) pixels
Custom modules: 502 (w) x 282 (h) pixels
Company photos: 900 (w) x 600 (h) pixels
LinkedIn Video dimensions
Length: Three seconds to 30 minutes
File size: Between 75 KB and 200 MB
File format: MP4
Landscape: 16:9 aspect ratio (1.78), and Maximum size of 1920 x 1080px
Square: 1:1 aspect ratio (1), and Maximum size of 1920 x 1920px
Vertical: 9:16 aspect ratio (0.5652), and Maximum size of 1080 x 1920px
---
YouTube
YouTube is a free video-sharing website that makes it easy to watch online videos. You can even create and upload your own videos to share with others. Originally created in 2005, YouTube is now one of the most popular sites on the Web, with visitors watching around 6 billion hours of video every month.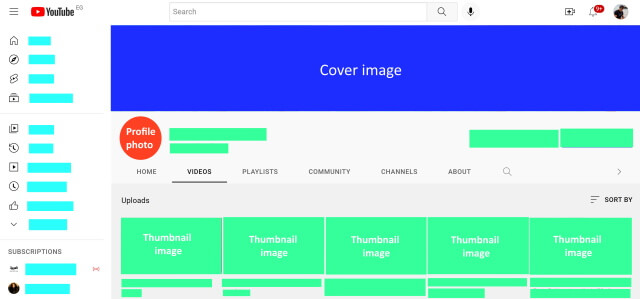 YouTube image sizes
For the photo sizes used in the channel, here are the recommended sizes.
Cover image: 2560 x 1440 pixels.
Profile photo (channel icon): 800 x800 pixels
Thumbnail image: 1280 x 720 pixels
Banner image: 2120 x 1192 pixels
Short image dimensions are a format designed for vertical videos that are easy to consume on mobile devices: A maximum of 2160p: 2160×3840, and a minimum of720p: 720×1280. Is recommended.
YouTube Video dimensions
For the video sizes and resolutions, YouTube uses a 16:9 aspect ratio player when videos are played on desktops. If you upload a video that isn't 16:9, it will end up having black bars on the sides to avoid the video being distorted or cropped.
This social platform allows the following resolutions to maximize the quality of videos:
2160p (4K) – 3840 x 2160 pixels
1440p (2K) –2560 x 1440 pixels
1080p (HD)– 1920 x 1080 pixels
720p (HD) –1280 x 720 pixels
480p –854 x 480 pixels
360p –640 x 360 pixels (embed YouTube videos)
---
Related posts
How To Crop Pictures In Photoshop
Thanks for reading, I hope you enjoyed the article, in case you have any questions just drop them below & I will be happy to answer you.
The featured Photo by Tracy Le Blanc
If you enjoy the site, don't forget to subscribe, we will only inform you when a new article is posted.