Point and shoot cameras were once the entry-level options for those who didn't want to bother with manual operation or the hassle of interchangeable lenses. Consequently, they tended to offer simple features and produce decidedly mediocre results in terms of image quality.
But with the improved quality of smartphone cameras, all that has changed. In fact, the average casual snapper is now likely to have a perfectly good entry-level camera in their pocket already, in the form of a smartphone. As a result, most point and shoots no longer attempt to cater to this area of the market.
Instead, modern point and shoot cameras are largely aimed at a more sophisticated and tech-savvy customer; typically one willing to spend a substantial sum of money in return for a small and lightweight camera combining speed and ease of use with premium image quality.
In the market for a high-quality point and shoot camera for use in low light? Unsure what criteria you should be looking for? Want to know which are the best low light point and shoot cameras currently available? Then read on…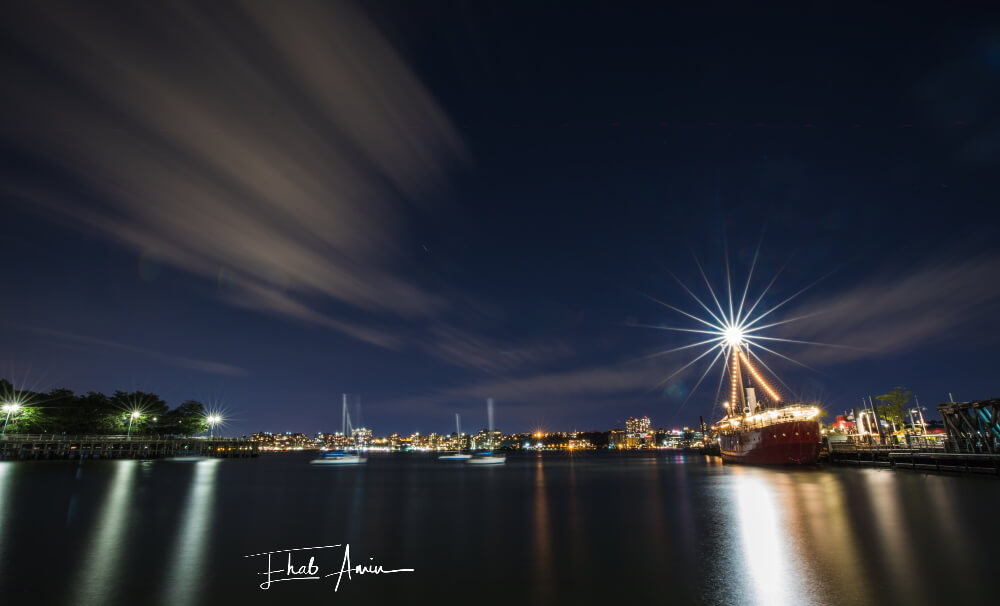 What Makes a Good Low-Light Point and Shoot Camera?
In order to select the best camera for your needs, it's essential to understand the different elements that contribute to good low light performance. Here we break down the main points to consider when choosing a compact camera for low light photography.
ISO
ISO is an international standard for measuring a camera's sensitivity to light. Logically enough, a low ISO number indicates low sensitivity, and a higher number means higher sensitivity.
In practice, though, nearly all cameras allow the user to choose from a range of ISO settings. What tends to vary between makes and models of the camera is, firstly, how wide a range of ISO settings is available, and, secondly, how well the camera will perform at each of these speeds.
The reason cameras offer a variety of ISO speeds is because increased sensitivity to light comes with a compromise: more digital noise. On cheaper cameras, shooting at anything but the base ISO setting might produce unacceptably high levels of noise for some users. On the other hand, with the very best low light point and shoot cameras, pixelation may only become apparent at the absolute highest ISO settings; offering the user much greater flexibility when shooting in low light situations.
Whatever the make and model of the camera though, increasing ISO always involves a degree of trade-off; what you gain in sensitivity to light, you'll likely lose in image sharpness. At least to some extent.
Sensor Size
Just as the likelihood of digital noise increases at higher ISO settings, it decreases on a camera with a larger image sensor. Typically then, a camera with a big sensor will perform better in low light than a camera with a small sensor.
However, given that most point and shoot cameras are designed to be highly compact and portable, unsurprisingly they tend to come with much smaller image sensors than other camera formats. While this is true as a general rule, in recent years we've seen an increasing number of point and shoot cameras launched onto the market with impressively large image sensors. Some boasting the same APS-C sensors that are used in consumer-level DSLRs, and one or two even packing an ultra-high-resolution full-frame sensor.
Naturally, though, such models typically come at a much higher price. And those looking for the best low light point and shoot cameras on a budget will be disappointed to learn that cameras costing under $500 typically come with tiny image sensors. And the fact is that these sensors tend to function very poorly in low light. Indeed, such cameras are now largely outperformed even by smartphones.
For this reason, the models we recommend below all tend towards the mid to higher end of the compact camera price range. Only here can you find cameras genuinely capable of producing good quality images in low lighting conditions.
Maximum Aperture
The wider a lens diaphragm can open, the more light will hit the image sensor. And the more light received by the sensor, the lower the ISO settings you'll need to use in order to capture a well-exposed image. The result is less digital noise.
Unfortunately though, when it comes to maximum lens aperture, point and shoot cameras can vary considerably, with cheaper models tending to offer much less impressive spec in this department. This is particularly the case when a camera comes with a very long zoom lens.
Of course, shooting at maximum aperture comes with its own compromise; a shallower depth-of-field. So anyone wanting to produce photos that are sharp and detailed from foreground to background – landscape photographers for example – will, in any case, want to stick to smaller aperture settings. On the other hand, for those interested in shooting genres such as portrait photography, where shallow depth-of-field can often be an advantage, a faster lens will be invaluable.
RAW Capability
Before discussing the effect of the camera file format, I recommend reading my post "What Is The Difference Between RAW And JPEG?".
JPEGs are by definition compressed files. This means that certain valuable information has been removed from them. Among that information will be a degree of exposure latitude. For this reason, it's always recommended to shoot in the uncompressed RAW file format.
RAW files contain much more information than JPEGs. Often this includes information that will permit you to pull up a greater degree of shadow detail from photographs taken in low light, but without increasing digital noise. This can often make the difference between a shot being technically good enough to use or instead ending up in the rejects folder.
Clearly then, if you care about the quality of your photos and plan on shooting in low lighting situations, you should choose a point and shoot camera that is capable of producing RAW files. In any case, you can make JPEGs from RAW files whenever you need them. But you can never make a high-resolution RAW file from a JPEG.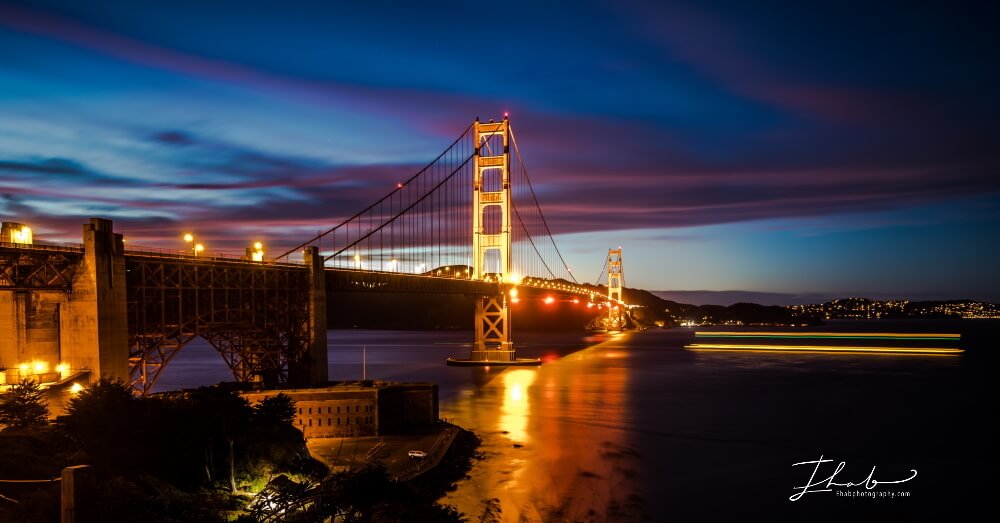 5 of the Best Low Light Point & Shoot Cameras
Having considered what makes a point and shoot camera perform well in low light, let's take a look at some of the best low light point and shoot cameras currently on the market.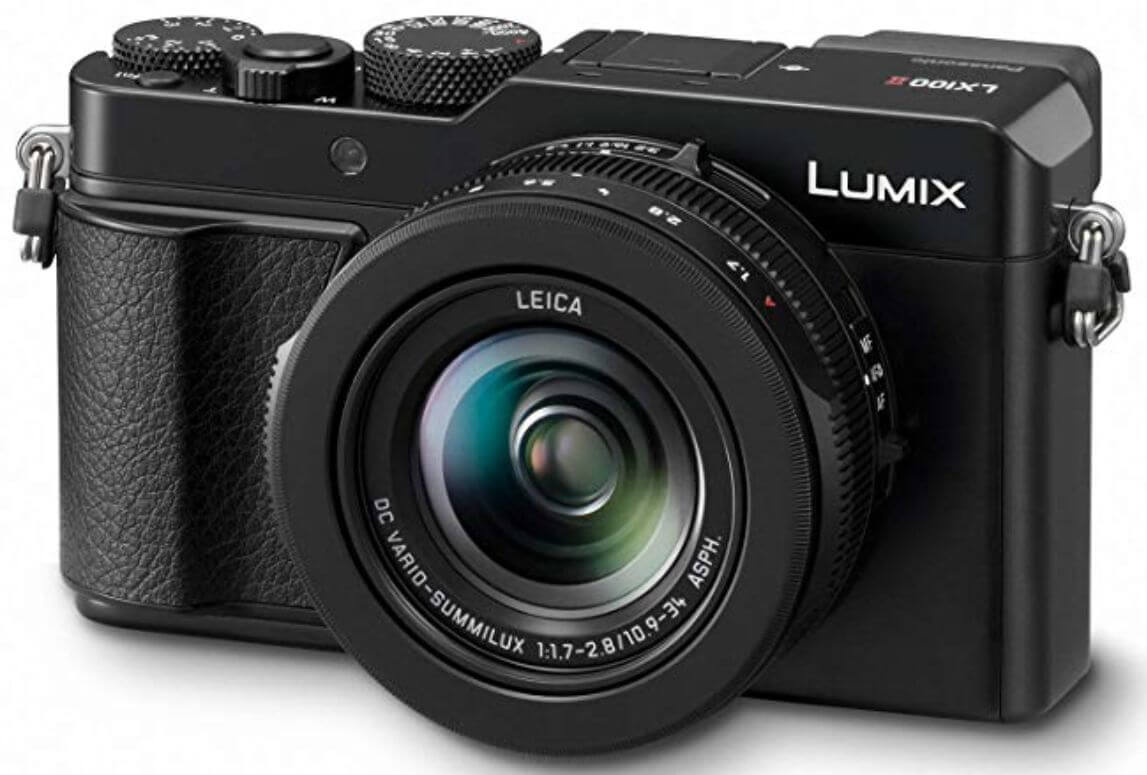 Panasonic's LX100 II is a great little compact camera with a Micro Four Thirds sensor; the same size used by the brand in its interchangeable-lens cameras. While this is by no means the biggest chip available in a compact camera, it's certainly on the larger end of the scale. What's more, the LX100 II also offers a number of other features that make it an excellent choice for those interested in low light photography.
The LX100 II retains most of the features of the popular LX100 II Mark 1, but adds a USB charger, a greater number of custom function buttons, and a touch screen. On top of which you get a nice electronic viewfinder (EVF) and excellent ergonomics to boot. It's also worth noting that the camera offers an extremely close minimum focusing distance of about an inch (3cm), so it will be of real interest to photographers who enjoy macro photography.
However, as the LX100 II's LCD is not articulating, it is perhaps not the ideal choice of camera for vlogging. Nor is the LX100 II weather-sealed, so those looking for greater durability will need to look elsewhere.
In any case, though, it's the LX100 II's superior image quality that is the real draw here, as the 17-megapixel M4/3s sensor does an excellent job in low light. And although similarly priced models from Canon and Sony may perform slightly better at higher ISO settings, in practice the LX100 II's superior dynamic range means that you can get away with shooting at a lower ISO and then pull up the exposure in the editing stage. When put head to head in the same lighting conditions, the end result is sharper noise-free images than those produced by Panasonic's rivals.
But the icing on the cake here as far as night photographers are concerned is the super-fast f/1.7 lens. Indeed, no other compact camera currently offers the same winning combination of wide maximum aperture, good low light performance, and a bigger image sensor; making the LX100 II our choice as best low light point and shoot camera on the market today.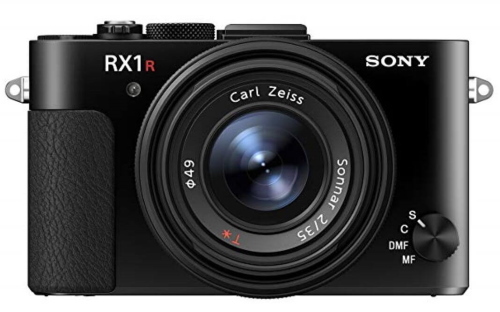 Sony's RX1 RII has been around a couple of years now but is still a very strong contender for the title of best low light point and shoot camera. Indeed, if we were to rank cameras purely on performance, the RX1 RII would rightly sit at the top of this list; merely by nature of offering an incredible full-frame 42-megapixel sensor.
Naturally, though, such a well-endowed camera comes at a very high price. In fact, the RX1 RII costs more than Sony's own amazing a7r III full-frame mirrorless offering, which is undoubtedly one of the best deals around right now, in any category of camera.
And the simple fact is, for most people interested in purchasing a compact camera, such incredible image resolution will likely be overkill. Hence the RX1R II gets relegated to our number two spot.
Nonetheless, if the price tag doesn't deter you, this is undoubtedly an excellent camera. And in addition to the incredibly high-resolution sensor, you get a fast 35mm f/2 Zeiss lens; excellent image sharpness; great ISO performance; plenty of physical controls; fast autofocus; and very impressive dynamic range.
What's missing, you ask?
Well, it's true, as far as low-light photography goes, you get pretty much everything you could hope for. Just bear in mind that the lens is a fixed prime, so there's no possibility of zooming to a different focal length. Also, the camera lacks 4K video, and battery life is frankly terrible.
But if you can live with these drawbacks, and don't mind the enormous purchase price: go for it, the Sony RX1 RII is undoubtedly an amazing camera for low light photography.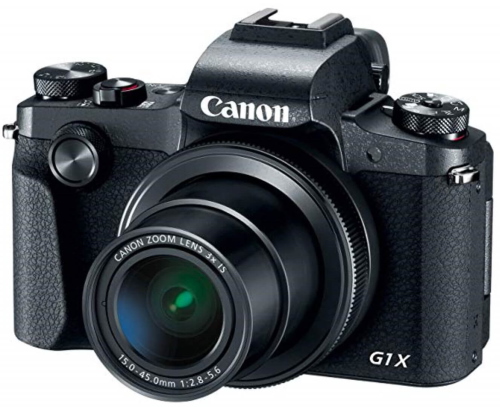 Canon's G1 X Mark III is a fixed zoom-lens compact that looks like a miniature DLSR. But the similarity with DSRLs is more than skin-deep; the G1 X Mark III is the first model in the PowerShot line to feature an APS-C image sensor; the same the brand uses in its EOS M5 and 80D consumer DSLRs.
Producing 24 megapixel images and offering excellent autofocus, this really is a great all-round compact camera. Sure, it's not cheap, but it comes very highly specced, featuring as it does a touch screen, an EVF, weather sealing, and "dual sensing" image stabilization that reduces camera shake by up to four stops.
However, while this is genuinely a very good camera overall, its low light abilities are weaker than some of the other options we look at here. Consequently the PowerShot G1 X Mark III only takes third place in our roundup of the best compact cameras for low light photography.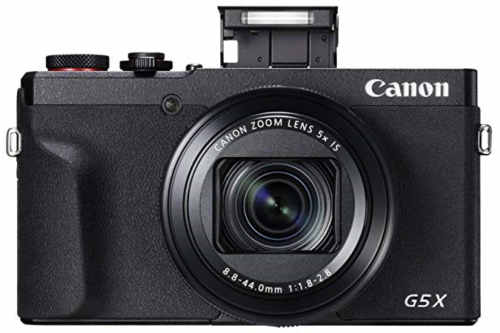 The PowerShot G5 X Mark II has had a total overhaul since its first iteration. No longer does it look like a mini DSLR and the body has been considerably slimmed down, making it altogether more compact and pocketable.
Featuring a 5 x zoom lens that is equivalent to a 24 – 120mm focal length, a pop-up EVF, and a tilting touch screen, this is a nicely specced modern camera. It's also much easier to grip than similar models from Sony. Finally, 4K video and a fast RAW burst mode complete the little Canon's credentials.
However, while the G5 X Mark II produces 20-megapixel images, it does so using a 1 inch stacked CMOS sensor that is smaller than those used by any of our top-ranked low light cameras above. Sure, it has a fairly bright f/2 – f/2.8 lens, but high ISO noise reduction results in a slight softening of images, letting the G5 X Mark II down somewhat in this area.
Nonetheless, this is a great little camera, and if it wasn't for these two minor gripes, the G5 X Mark II would no doubt be considerably higher up our list.



While the RX100 VII comes in the same body as its predecessor and still has the great little pop-up EVF and flip screen, it also features notably faster AF and improved image stabilization. Meanwhile, a stacked CMOS sensor produces very sharp 20 megapixel images and a tasty 4K video.
An 8 x zoom (equivalent to a whacking 24 – 200mm pull-up) will appeal to sports and wildlife enthusiasts. Despite the hefty lens though, the camera features a super lightweight and sleek body profile, making it highly pocketable.
However, the downside of this slimmed-down design is that it can make the RX100 VII  more difficult to grip than comparable models from Sony's competitors (3rd party grips are available though). Also, it should be noted that the RX100 VII's touch screen is of only limited functionality; while totally fine for live-view focusing, bizarrely it is of no use for scrolling through menus.
Really though, the biggest drawback with this camera as far as low light photography goes is the relatively slow maximum aperture: f/2.8, dropping to f/4.5 if you go much beyond the 100mm zoom setting. The RX100 VII is certainly a great little camera, but ultimately its sluggish maximum aperture means that it has to come slightly lower down our list than its closest rival, the Canon PowerShot G5 X Mark II.


Final thoughts
Choosing the best point and shoot camera for low light photography means taking into consideration several important criteria. If you've read through our guide you should now be in a much better position to make an informed choice and select the right point and shoot camera for your needs.
Can't afford a brand new camera?
Sometimes, cameras can be very expensive for many people. However, Keh is a great option to get a used one at a reasonable price. Read the full review here.
Do you use a point-and-shoot camera for low-light photography? What have your experiences been? Which make and model would you recommend to our readers? We would love to hear your feedback in the comments section below.
Thanks for reading, I hope you enjoyed the article if you have any questions just post them below & I will be happy to answer you.
If you enjoy the site, don't forget to subscribe, we will only inform you when a new article is posted.