Macro extension tubes are devices that add high magnification capabilities to virtually any camera lens and can be another option to macro close-up lenses. So what is the extension tube? An extension tube is simply a hollow cylinder that fits in between your camera and lens causing the lens to move farther away from the camera sensor.
This additional distance allows your lens to focus more closely, which in turn provides more magnification capability. Unlike a close-up lens, extension tubes don't add any extra optics and are therefore relatively inexpensive and simple devices.
The extension is the term used to describe the distance that the front element of your lens can be moved forwards. The further forward the element, the closer your lens can focus on your subject. Extension tubes work by increasing the extension of your lenses. The following figures explain the concept: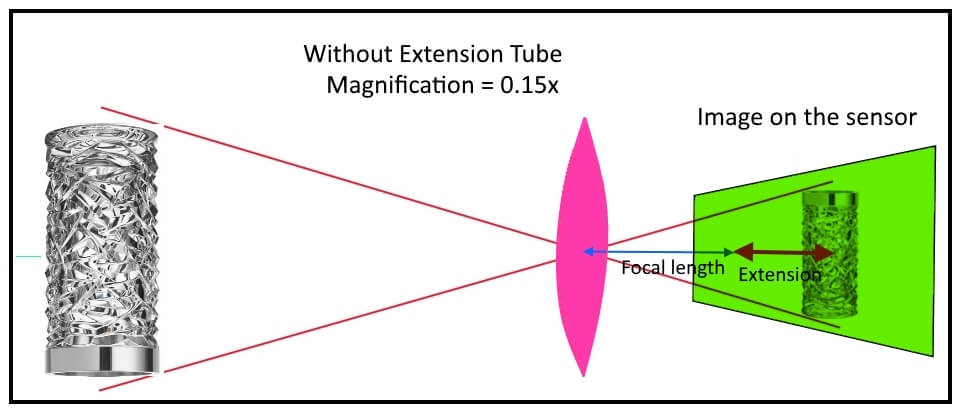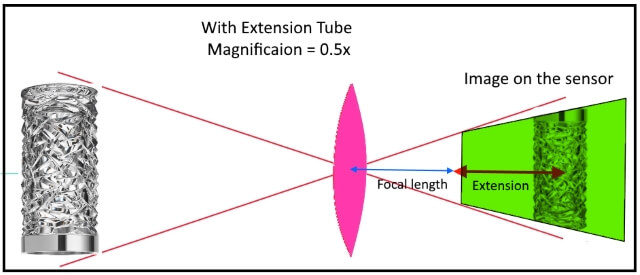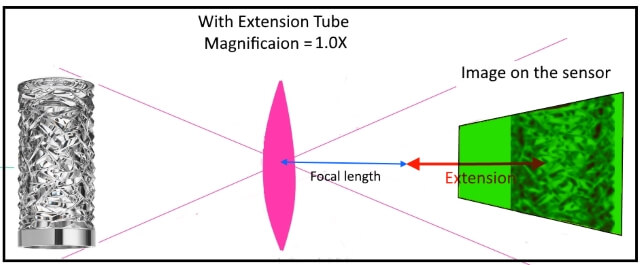 All camera lenses have some amount of native extension, which is used to focus on everyday objects. Lenses with closer focusing distances usually have a more native extension. The below table provides us with some figures about some lenses with different focal lengths and the resulting magnifications when connected to the extension tube.
From the above tables, we can conclude that with greater focal lengths (Telephoto lenses) the resulting magnification is getting smaller. The extension tubes are more suitable for lenses with medium and short focal lengths.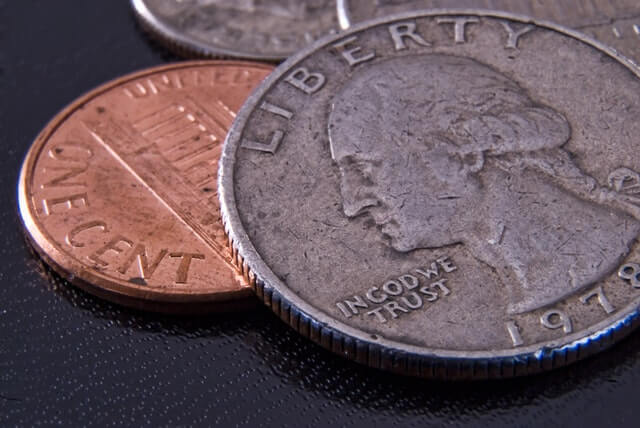 Extension tube types
There are two types of extension tube:
The first type doesn't allow the electrical connection between your lens and camera body, therefore they are very cheap. The camera can still handle exposure, but If your lenses don't have manual aperture rings (i.e. the aperture setting is controlled by the camera) then the lens aperture will remain locked open at the widest aperture. if you have a lens with a manual aperture ring there wouldn't be a problem.
The second type of extension tube is the one with electrical contacts and maintains communication between the lens and camera body. The camera controls the aperture settings, and you can use any automatic exposure mode and also autofocus. If you are on a tight budget go for the first type (No camera to lens electrical connection) But if you can, you should buy the second type of extension tube, which is the one that maintains the electrical connection between the lens and the camera body.
Extension tube sizes
Extension tubes come in different sizes, for examples Canon offers two sizes, 12mm and 25 mm in length. Other manufacturers offer different lengths, Kenko offers a set of three sizes 12 mm, 20 mm, and 36 mm. Fotodiox offers a set of three sizes 7 mm, 14 mm, and 28 mm. As the length of the tube increases the magnification also increases. And you can assemble more than one tube to your camera.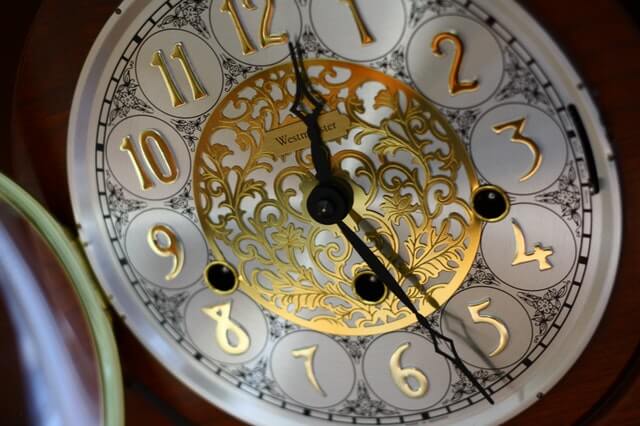 Pros & Cons of the extension tube
Pros:
It provides a reasonable increase in magnification with any camera lens, even with macro lenses.
The extension tube is much less expensive than a dedicated macro lens.
It doesn't have an optical so there is no introduced distortion or deterioration in image quality.
Cons:
It provides only a minimal magnification gain when used with telephoto lenses.
The aperture setting of your camera might not represent the effective f-stop after adding the extension tube.
It causes your lens to focus more closely than it was designed. The use of manual focus can solve this issue.
You need to remove your lens from the camera each time you wish to change the amount of extension, which in turn increases the risk of dust particles to come on your camera sensor. Extra care when removing the lens is essential.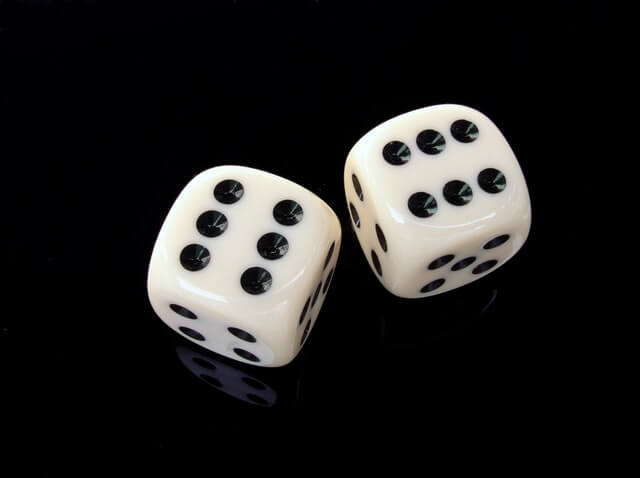 Extension Tube Vs close-up lens
The table below shows the magnification of both the extension tube and close-up lens.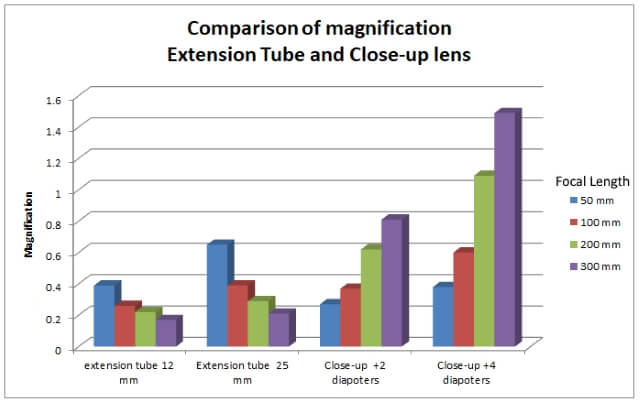 From the above table, you can easily conclude that: Extension tube provides great magnifications when used with medium to short focal lengths while using close-up lens is more superior with telephoto lenses.
Other Means to Get Closer
Extension tubes are not the only way to get closer to your subject. You can also try close-up filters, or utilize adapters to use normal lenses in reverse position (which basically converts normal lenses into macro lenses). My next post is going to be on this subject. When you are fully prepared and got some experience, you may go for the actual macro lenses because they have much more flexibility and will help you a lot in achieving a higher level in macro photography.
My recommended types
You can find my recommended extension tubes in the following list:
Canon EF 12 II Extension Tube For EOS Digital Cameras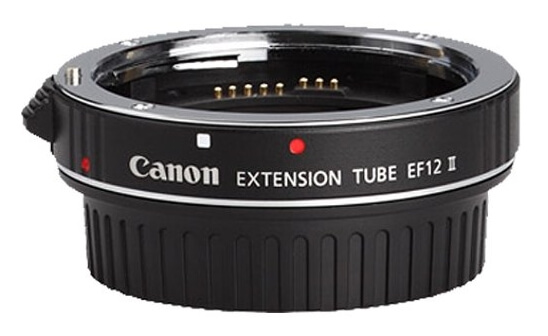 Product highlights:
Retains all metering and AF functions with most Canon EF lenses
High-level water and dust resistance — suitable for use in heavy rain
O-ring seals protect mounts and release lever
Canon EF 25 II Extension Tube for EOS Digital Cameras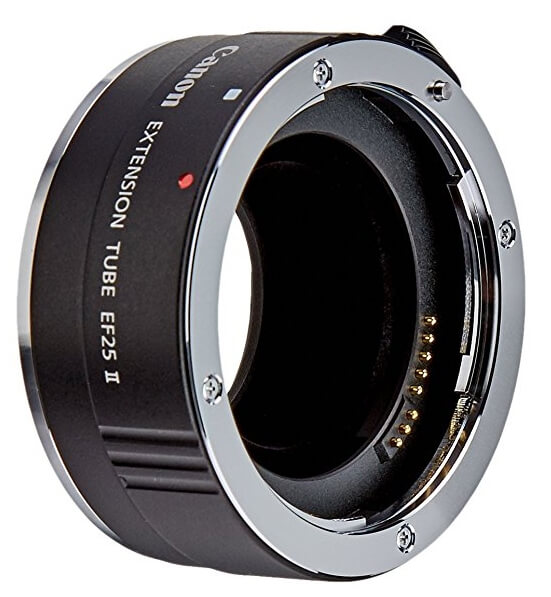 Product highlights:
Retains all metering and AF functions with most Canon EF lenses
Exposure compensation is often required with cameras other than the EOS-1 Series.
High-level water and dust resistance — suitable for use in heavy rain
Retains all metering and AF functions with most Canon EF lenses
O-ring seals protect mounts and release lever
Retains all metering and AF functions with most Canon EF lenses
High-level water and dust resistance — suitable for use in heavy rain
O-ring seals protect mounts and release lever
Fotodiox Canon EOS Macro Extension Tube Set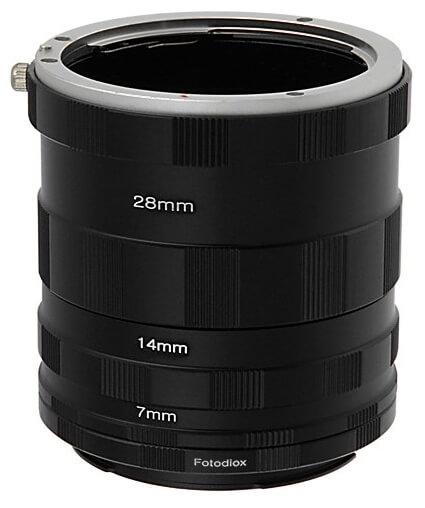 Product highlights:
Will not alter optical quality
All-Metal Construction
Multiple combinations available for multiple macro effects
Includes a 24 Month Manufacturer Warranty
Kenko DG Auto Extension Tube Set for the Canon EOS AF Mount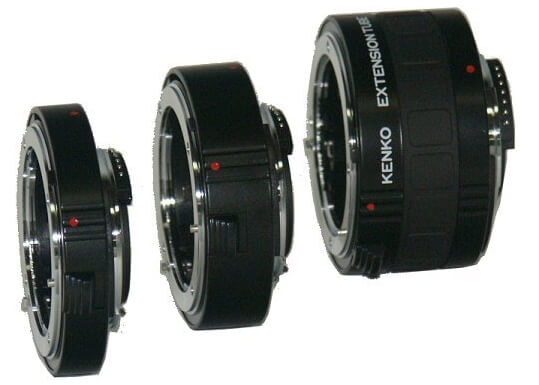 Product highlights:
Enables a lens to focus closer than its normal set minimum focusing distance
The DG extension tubes have no optics
Contains three tubes of different length, a 12mm, 20mm, and 36mm
Designed with all the circuitry and mechanical coupling to maintain autofocus and TTL auto exposure
Designed specifically for use with Canon digital SLR cameras and lenses
Related posts
The Macro Lenses Explained – Samples & Recommendations
An Overview of the Reverse Lens Technique for Macro Photography
Macro Photography Tips And Tricks – Guidelines & Examples
Thanks for reading, I hope you enjoyed the article if you have any questions just post below & I will be happy to answer you.
You automatically support us if you order anything through our recommended Amazon links, and we highly recommend them because of their low prices, fast delivery and, the top support, especially when it comes to camera equipment.
As an Amazon Associate, the site earns from qualifying Purchase, Most of the "product" links are affiliate links, and you are welcome to check our affiliate Disclosure statement.
If you enjoy the site, don't forget to subscribe, we will only inform you when a new article is posted.