What is Macro Photography?
It is defined as extreme close-up photography, usually of very small subjects, in which the size of the subject in the photograph is greater than life-size.
Here are some shooting subjects  that can produce lovely macro photos:
1-Insects, Bugs, and spiders: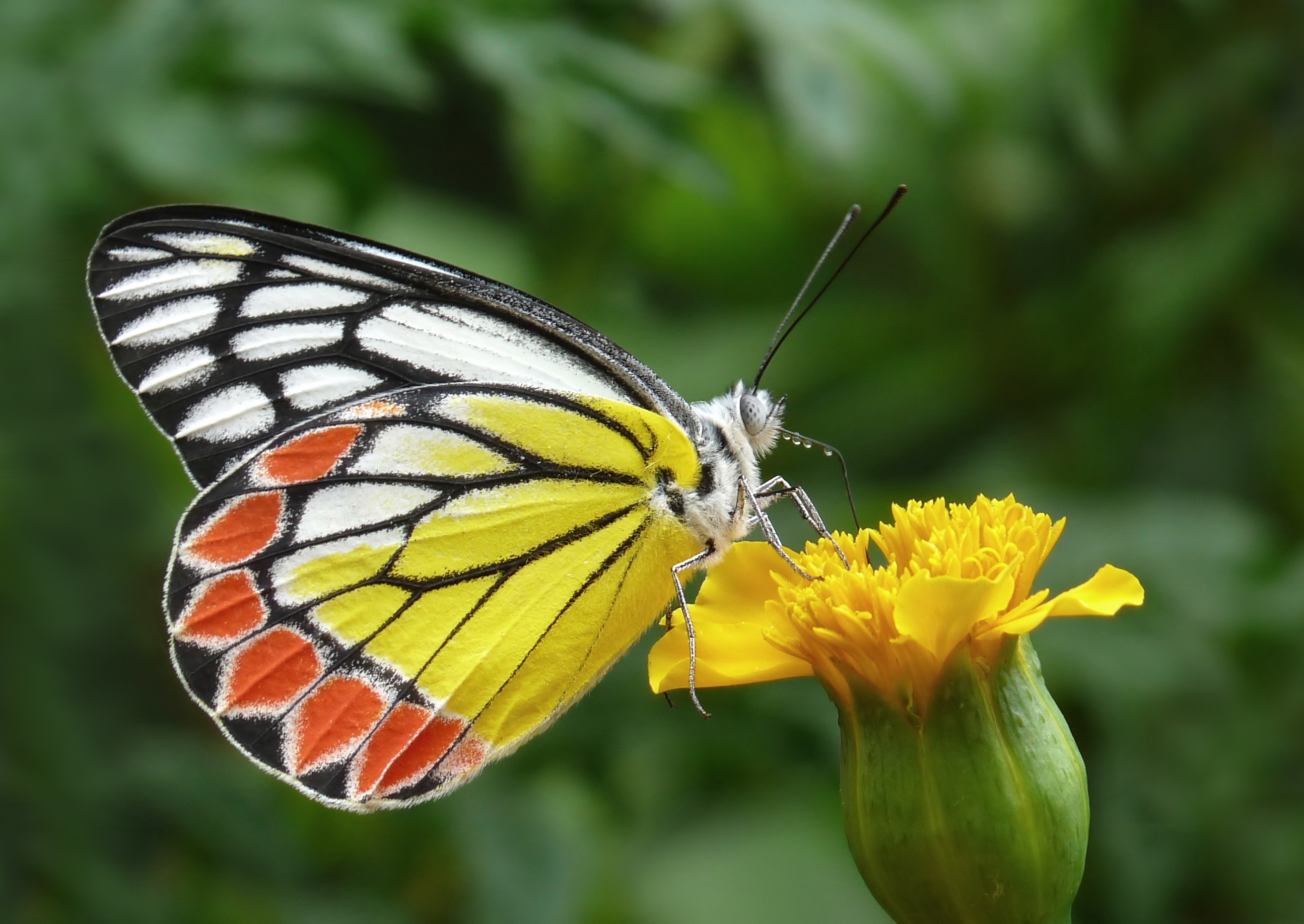 They offer an unlimited amount of color, texture, shape to explore and tiny environments. They are available during most months of the year. Their photos are the most fascinating and dramatic close-up photography subjects.
2-Flowers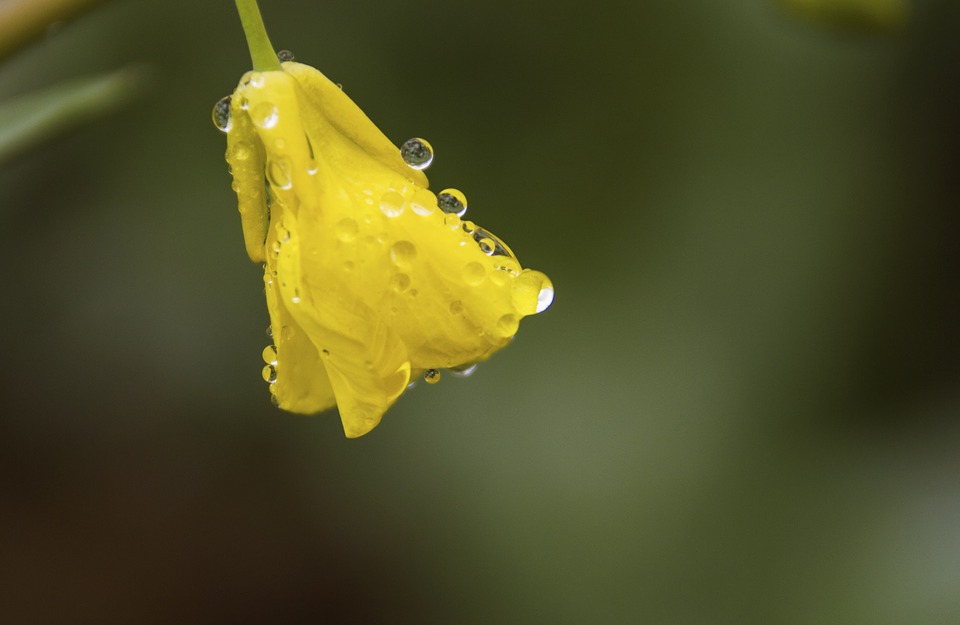 Flowers make great subjects. Not just because they're beautiful, but because they come in so many different shapes and sizes.
3-Water droplets: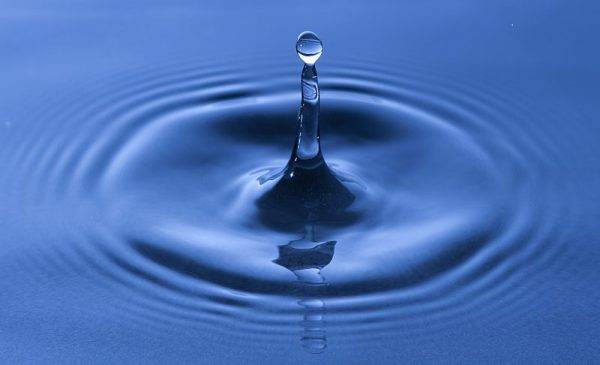 Early morning dew makes almost any subject magical. In the spring or fall, you can look for frost instead of dew.
4-Fruit and vegetables

Fruit and vegetables make great macro photography subjects slices on a light box for a clean, black background. You can also photograph the fruit or vegetables on plates in complementary colors
5- Jewelry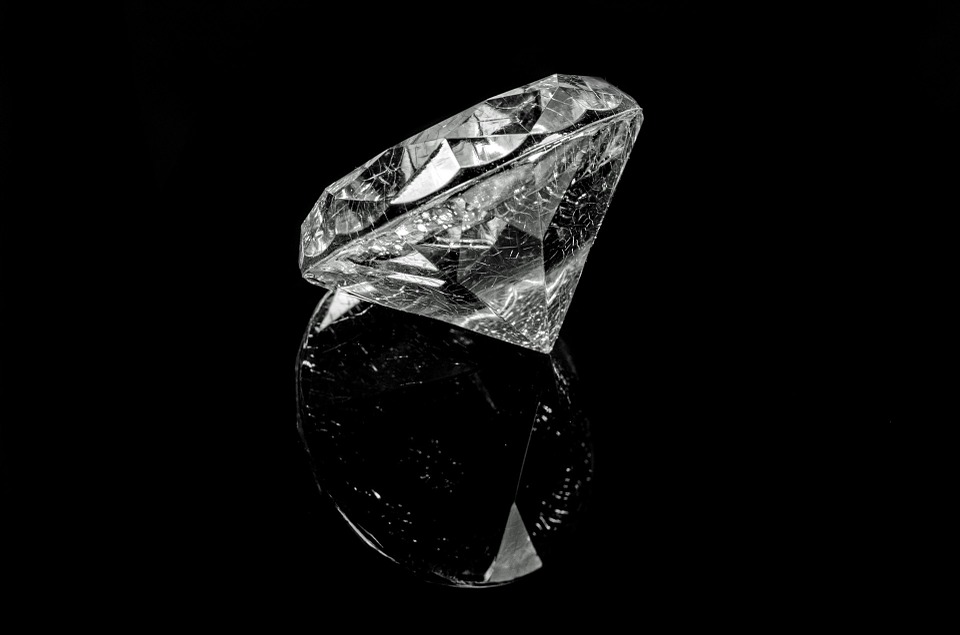 You also can shoot some great macro pictures by photographing jewelry. The key to shooting jewelry is to experiment with the light, you'll want to catch a bit of a sparkle of that diamond ring.
The beauty of macro photography is that you can make everyday items seem amazing. Find an unexciting, ordinary object that's just lying around your house, like a toothbrush, an old shoe or a frayed towel.
Macro Tips & Guidelines
---
1-Choose the lens:
Use a macro lens, those lenses are optimized for shooting at close focusing distances. There are two main futures in this lens, great magnification and longer working distance, it's the distance between your sensor and your subject at the closest possible focus distance of your lens. The longer the working distance, the easier it is to stay away from your subject.
For example, if you use the 50mm lens, you will have to be about 1½ inches away to get a life-size shot, and if you use the 105mm lens, you'll have to be just under 5 inches away. But if you use the 180mm lens, you can be up to 9 inches away from the subject and still get a full 1:1 life-size macro shot.
Ideally, we want at least a 100mm  macro lens so that we can be far enough away so we don't annoy the bugs, and to be able to light our subject, and for them to be seen from a reasonably normal perspective. Macro pros all use 180mm or 200mm macro lenses precisely so we can get far enough away, and still get close enough.
2-Add extension Tubes:
Extension tubes fit between the rear mount of the lens and the camera body to make the lens focus closer and therefore produce a much bigger image of a small subject. The magnification you can achieve using extension tubes is relative to the focal length of the lens you use them with. The formula is
Tube length / focal length  = added magnification.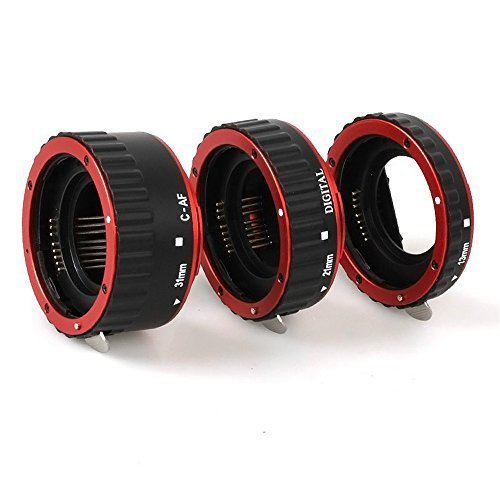 Check here all the extension tubes
3-Add diopter to focus closer:
Close-up filters are single-element lenses that look like magnifying glasses.
These filters screw into the front element thread and can provide an inexpensive alternative to splashing out on a pukka macro lens.
They come in a variety of strengths that are measured in diopters.
Close-up filters are often available in sets of +1,+2 or +4 diopter magnification.

Zeikos 52mm 4 piece high definition Close-Up filter set (+1, +2, +4 and +10 Diopters)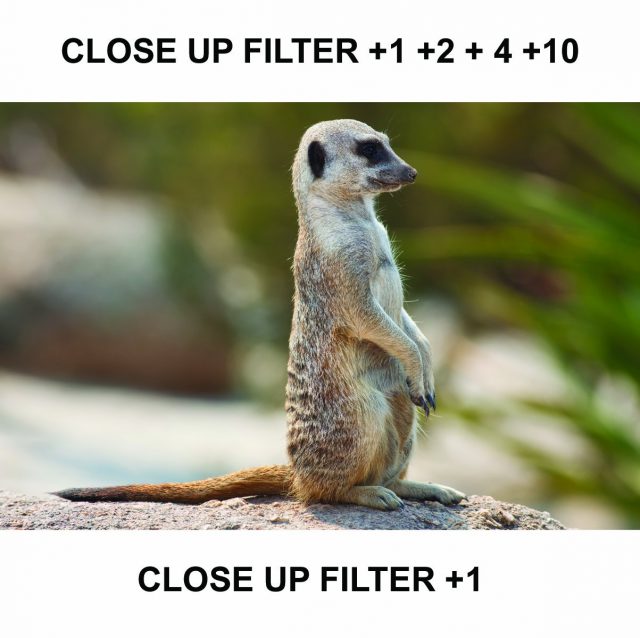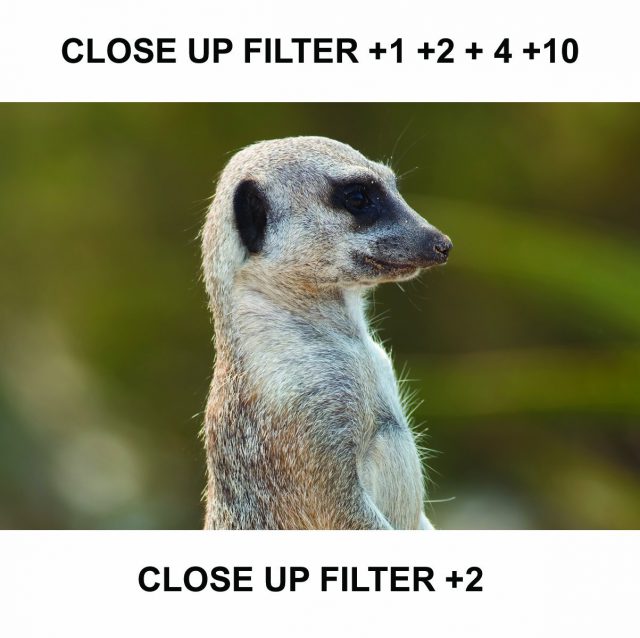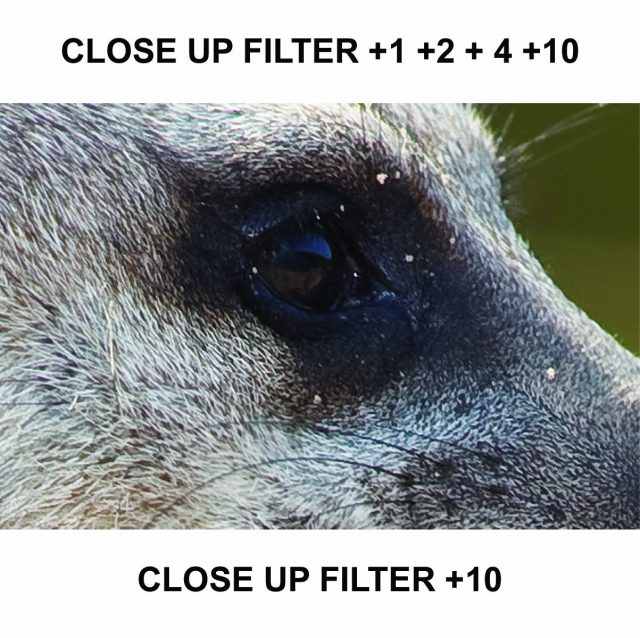 Finally, Set your camera:
---
1) Use Manual Focus:
To ensure sharpness for the object you are capturing use manual focus.
2) Apertures:
The ideal aperture for macro photography is F/11, But if you want greater depth of field you can increase it to F/16 or F/22.
3) Shutter speed:
Depends on your current light situation, you can let the camera sets the shutter speed for you.
4) ISO:
The ideal ISO For macro photography is 100
5) Your Camera mode:
Set Your camera mode to aperture priority & Adjust your aperture to F/11 or more.
Walkthrough the below video:
Related posts:
The Macro Lenses Explained – Samples & Recommendations!
Using Of Extension Tubes In Macro Photography – Your Full Guide!
An Overview of the Reverse Lens Technique for Macro Photography
Thanks for reading, I hope you enjoyed the article if you have any questions just post below & I will be happy to answer you.
If you enjoy the site, don't forget to subscribe, we will only inform you when a new article is posted.
Save
Save
Save