Night photography is challenging by its very nature. As photographers, we're working with light to paint pictures. But what happens when the light is restricted? There are very real hardware constraints that come into play here. And if we want to shoot at night regularly then we need to make sure we choose the gear that's up to the task! Let's look at some of the best cameras for night photography.
What Should I Look for in a Camera for Night Photography?
Sensor Size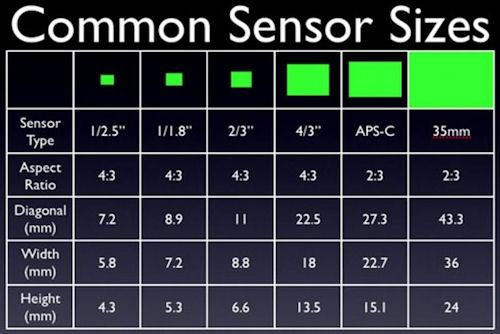 Via Ehabphotography.com
Sensor size is a debate that will probably continue until the end of time. While in most settings all interchangeable lens cameras have their place (micro 4/3rds, APS-C, full-frame) it's much harder to justify smaller sensors once things get dark. Full-frame sensors mean they're collecting more light by virtue of their sheer area. Dynamic range is improved and you can push the ISO higher before noise becomes an issue. Other factors, including sensor resolution, also play a role but it's a simple fact that a larger sensor will gather more light and that's extremely important when it's dark.
That being said, crop sensors DO have a few tricks to help mitigate the full-frame advantage. If you really don't want the heft or expense of full-frame gear, look at sensor stabilization and backside illumination. Image stabilization is creeping into the mirrorless full-frame market but a number of crop sensors such as the Fuji X-H1, Sony a6500, and much of Olympus and Panasonic's Micro 4/3rds line use it as well. Stabilized sensors allow you to use slower shutter speeds while shooting handheld to allow more light to strike the sensor.
BSI sensors use a design that prevents wiring from interfering with photons hitting the light detecting layer of the sensor. Nikon's Z series and Sony's Alpha full-frame cameras are the major BSI sensors on the market currently. While there are almost no BSI crop-sensors in the market currently save the Fuji X-T3 it's bound to eventually become standard with intermediate and pro-level APS-C and micro 4/3rds cameras.
Read more about Crop & FF Sensors.
Lens Aperture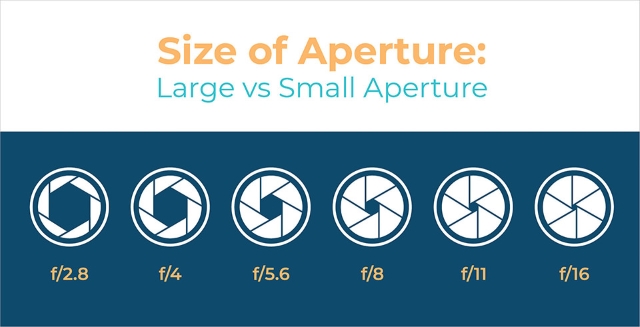 Via Photographylife.com
This is the second most important feature in terms of hardware to increase the amount of light gathered by your camera. Aperture is a measure of how large or small the hole that channels light to your sensor is. Using a large aperture like f/2 or below means, you'll be able to create low-noise images without having to always increase your ISO or lower your shutter speed. A large aperture (or fast) lens paired with a large sensor is the best possible combination when shooting at night.
ISO performance is usually brought up in any low-light photography article and it does have its place. But just because a camera can shoot at ISO 102,400 doesn't mean you'll actually want to ever use that setting. There's little chance such a high light sensitivity will result in a useable image. Pushing beyond 25,600 is not really recommended in the vast majority of cases.
Read more about Aperture.
So what is the Best Camera for Night Photography?
The Sony Alpha line will show up in nearly any "best camera for X" article but the A7S II really does deserve its place as "best camera for night photography." Its combination of very low resolution and large sensor area means the individual pixels are massive. Larger individual pixels are more effective at gathering light compared to smaller ones and will better ignore signal noise-like interference from the camera body. The 12.1 MP sensor means you can focus and shoot in near-darkness at extremely low ISO settings compared to other cameras resulting in much cleaner images compared to pushing the ISO  higher.
The Sony A7SII also includes a stabilized sensor to make shooting handheld at night that much easier. By using slow shutter speeds and fast apertures along with the low-resolution full-frame sensor you'll achieve the best possible results at night. And despite what was stated earlier on high ISO performance the A7S II will even deliver usable images beyond ISO 25,600 in the right shooting environment. The ISO can be pushed as far as 409,600 but that's well beyond anything we'd want to use in most situations.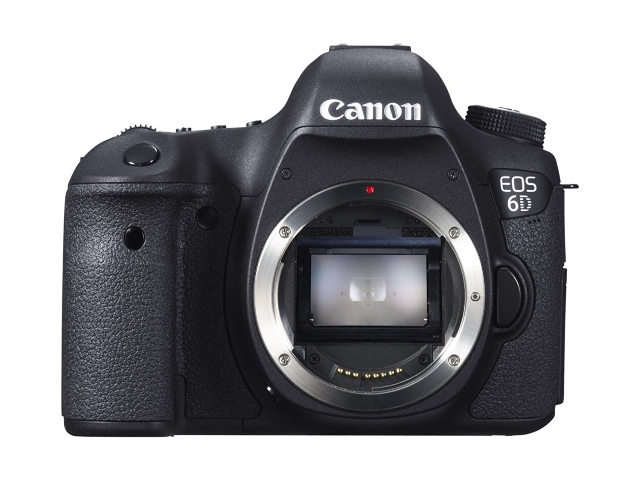 As detailed above, we really want as large a sensor as possible if we're going to focus on night photography. Fortunately, Canon has us covered with the EOS 6D. 20.2 megapixels is only slightly lower than the standard 24 MP offered by most cameras on the market, giving us a great balance of pixel size, resolution for cropping and prints, and full-frame light-gathering potential.
What about the Canon 6D Mark II? The Mark II model is undoubtedly an excellent camera but the lower resolution sensor of the original 6D means the pixels are larger, improving their light-gathering performance. The Mark II's jump to 26 megapixels means the pixels have to be smaller to fit the same sensor area. Compared to higher resolution models like the Nikon D850 (47.5 MP) the EOS 6D Mark II will have an edge at night but the original 6D has more to offer. With 11 focus points, image composition is significantly limited, however. The 45 autofocus points of the Mark II model make it a bit more attractive if 11 is too limiting.
The Canon 6D weighs in at 770 grams, which is quite light for a full-frame camera. But it doesn't skimp on quality, offering a fully weatherized body that prevents dust and moisture penetration when paired with a weatherized lens. Canon's lens selection is much larger than Sony's as well; with 242 native lenses to choose from the EOS 6D has no shortage of interchangeable lens choices.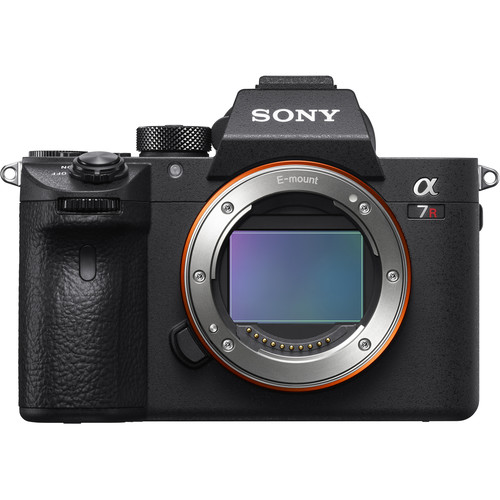 While the A7SII is the winner in Sony's lineup for night photography the newer 42.4 MP A7RIII (and 24 MP A7III) are also surprisingly good. The BSI (backside illuminated) full-frame sensor it uses provides less impedance to photon detection, helping to mitigate the pixel size advantage of the A7S II and Canon EOS 6D. Both Sony cameras also use stabilized sensors to help keep images clean while shooting handheld.
The ISO can't be pushed nearly as far but the A7RIII does increase to a respectable 102,400. And the newer Sony provides a host of other features, including increased battery life (650 vs 370 shots per charge), 4K video recording, 1.4 stops of dynamic range, and 425 autofocus points (vs 125 AF points for the A7S II).
Sony's FE line is quite mature as far as mirrorless goes; with 59 full-frame options available. But that's still a far cry from the 242 lenses the EOS 6D can pair with. That being said, unless you're already well invested in the Canon ecosystem it need not be a major consideration because not all of these lenses are well suited to night photography. In either case, be sure to look out for Canon IS (image stabilization) or Sony OSS (Optical SteadyShot) logos. In-lens stabilizing elements also help mitigate motion blur while shooting handheld at slower shutter speeds and pairs with the in-camera IS that Sony bodies


Conclusion
The photography market is truly saturated at the moment with amazing choices for night photography. Full-frame cameras still hold the edge with their larger sensors and both Canon and Sony have really strong offerings here. The EOS 6D and 6D Mark II with their medium resolution sensors are the obvious choices if you're already invested in Canon's excellent lens lineup. In terms of features, the DSLRs really show their age but in terms of pure image quality, they will compete with any professional camera on the market.
Sony's full-frame mirrorless line is more appealing if you haven't made a significant investment into a camera line yet or simply need the very best cameras for night photography. The A7S II is specialized to the point of being more of a video & low-light venue camera. The ultra-low resolution isn't as well suited to prints as the more standard 20+ megapixel resolutions of the others but no other camera will give you such clean performance when the lighting gets challenging. It's siblings the A7RIII and A7III also create amazing low light images thanks to the improvements in BSI technology and expanded dynamic range. Night photography can be challenging but with the right gear, you'll be painting with light in the dark in no time at all!
Related Posts:
Thanks for reading, I hope you enjoyed the article if you have any questions just post them below & I will be happy to answer you.
If you enjoy the site, don't forget to subscribe, we will only inform you when a new article is posted.