GoPro has been the number one company for action cameras for quite some time now. And with each release GoPro improves upon their current features while adding new ones to entice action photographers and videographers! If you need a camera that will faithfully record your perspective of the world then what is the best GoPro camera to buy? Let's take a look at what's on the market today!
What is the Best Gopro Camera to Buy in 2021?
GoPro Hero 9 Black
GoPro Hero 8 Black
GoPro Max
GoPro Hero 7 Silver
GoPro Hero 7 White
Let's talk about each camera in depth.
1) GoPro Hero 9 Black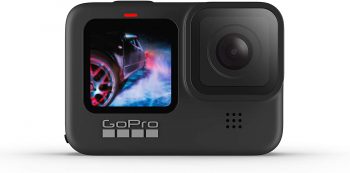 If you want to pick up the latest generation model the GoPro Hero 9 Black is what you're after. With each release GoPro manages to further refine their series of action cameras. And while each model is a technical masterpiece, there are a few features that solidify the GoPro Hero 9's place as the top model.
It uses a new 23.6 megapixel sensor that enables the Hero 9 Black to record up to 5K video resolution at an impressive 30 fps and a 100 Mbps data rate. And the latest model allows you to enable Hyper-Smooth Boost in all shooting modes, which is the stabilization setting you'll most often want to use for extreme action shots.
30% more battery life over the Hero 8 keeps you filming and photographing longer than ever. And if you enjoy ultra wide angle views the HERO9 Black Max Lens Mod not only improves upon the Hyper-Smooth stabilization but allows for an ultra-wide 155˚ field of view!
Sample Photos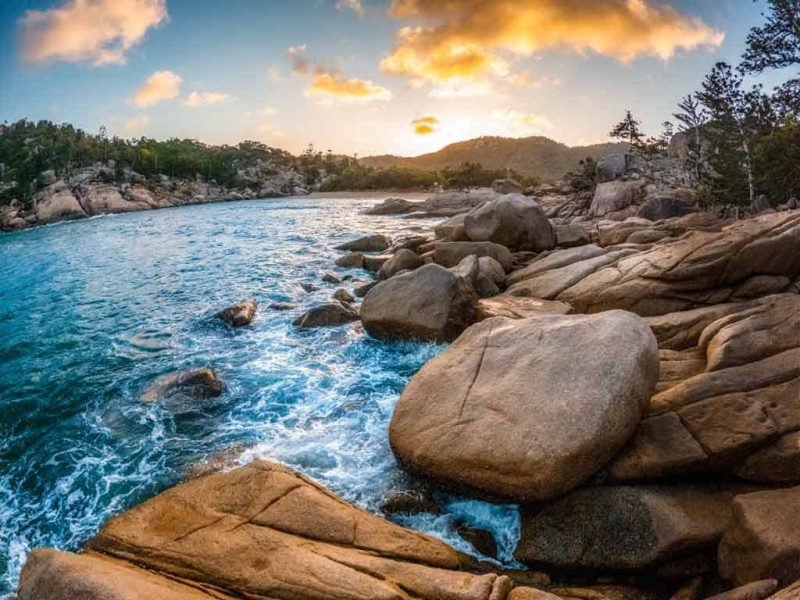 By Nomadasarus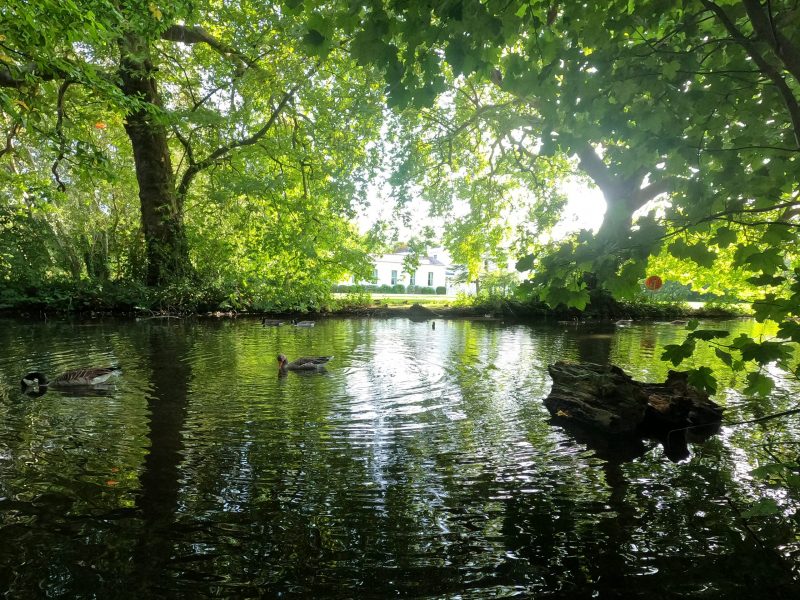 By Techradar
2) GoPro Hero 8 Black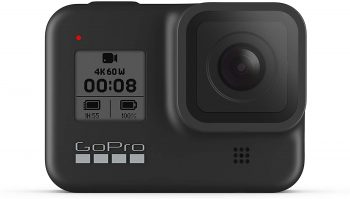 The GoPro Hero 8 Black was an instant hit when it was released and just because it's no longer the flagship action camera doesn't mean it's suddenly a bad buy! At $259.99 it's priced significantly cheaper than the newer Hero 9 while offering most of its functionality!
Resolution is the major difference between these two cameras. In the photography department, you're looking at a maximum of 12 megapixels for photography. However, unless you plan on making prints larger than 11 x 16 inches, you'll see zero difference. In fact, the majority of photographs are viewed on smartphone screens where anything over 2 megapixels is overkill!
Video resolution is different but the Hero 8 is no slouch, either. It records up to 4K at 60 fps, making it entirely suitable for high resolution action footage. And at 126 grams the Hero 8 is slightly lighter than then 9 but just as rugged and waterproof down to 10 meters of depth.
Sample Photos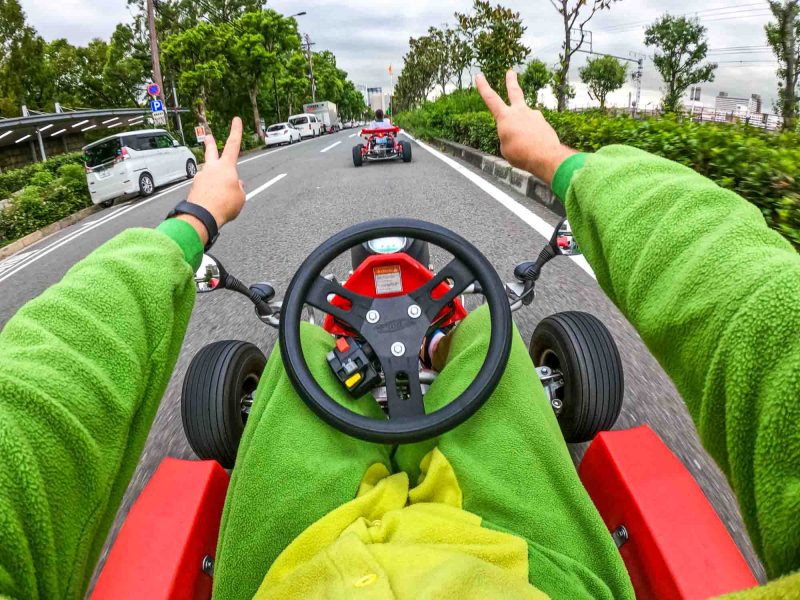 By Nomadasarus
By PCmag India
3) GoPro Max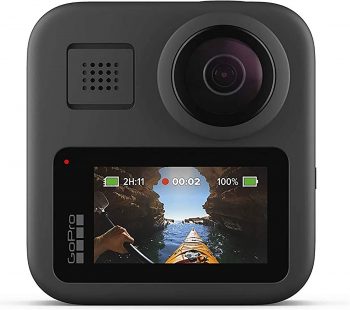 The GoPro Max is essentially three cameras in one with several swappable internal lenses. These cameras work in tandem to capture up to a full 360˚ of coverage in up to 5.6K resolution! As the successor to the GoPro Fusion, the company added several improvements, including the ability to do all stitching in camera and a single SD card slot to pull footage from.
If you like ultra-wide photography, the PowerPano feature offers you the ability to capture expansive, distortion-free 270˚views of a frame with a single click! Yet the GoPro Max can also function as a regular GoPro, recording non-360˚ footage using the Hero function. That said, you are limited to Full HD recording (1920 x 1080p) at up to 60 fps, making it more limited compared to the regular Hero models.
The fields of view offered by the GoPro Max can also be swapped between Narrow, distortion-free Linear, Wide and Max Super View; whichever best meets your needs in the moment! One last note: the GoPro Max is only waterproof down to 5m, unlike the Hero models.
Sample Photos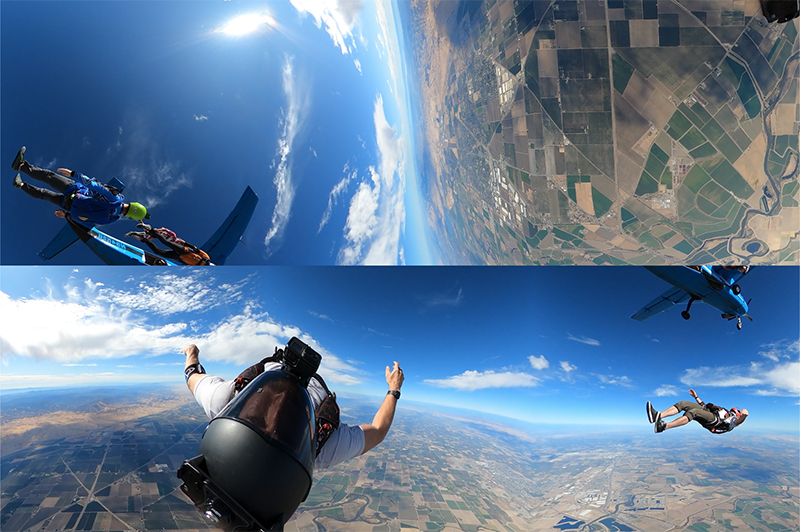 By GoPro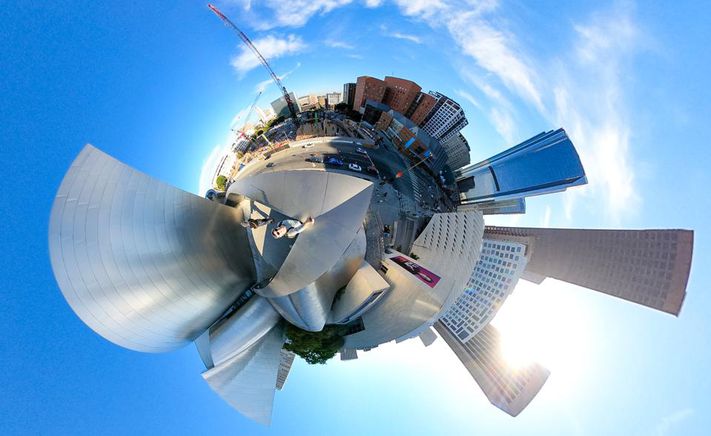 By Forbes
4) GoPro Hero 7 Silver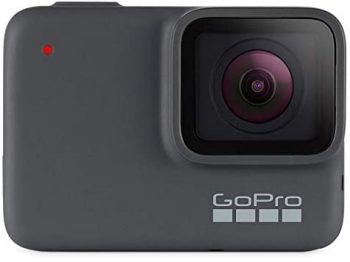 If you're more interested in having an affordable GoPro experience and don't mind buying an older model the GoPro Hero 7 Silver remains an excellent camera! This 2018 model records 4K video just like the others, though the frame rate tops out at 30 fps. And if you lower the resolution to HD (720p) you can get up to 60 fps for ultra smooth footage.
For photography the still image resolution is 10 megapixels; less than the Hero 8 or 9 but plenty enough for medium sized prints and any sort of web use! Like the best of the Hero line the 7 Silver is waterproof down to 10 meters, ensuring you can take it on just about any adventure. 
The main downside to the Hero 7 Silver is that it doesn't include the Hyper-Smooth image stabilization of the Hero Black models, making video recording potentially more choppy in extreme sports like mountain biking.
5) GoPro Hero 7 White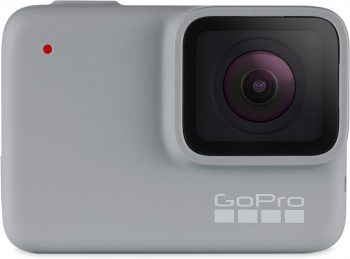 Ultra high video recording isn't all it's cracked up to be. In fact, Full HD is still by far the most popular resolution for YouTube, Vimeo and other final footage destinations and will remain so into the near future. 
If 4K isn't on your wish list and you aren't planning on printing your photos large then the GoPro Hero 7 White is the best entry level GoPro you can pick up. It's significantly smaller than either the Hero 8 or 9 Black yet is just as durable and waterproof down to 10 meters. 
What you're giving up are the latest features the newer models offer, including GPS, live streaming, Time-Warp, interchangeable views, and a removable battery. But you do gain stabilized Full HD footage, excellent photo resolution and a simple interface that's quick for any beginner looking for the best GoPro camera to buy!
Can't afford a brand-new Camera?
Sometimes, Cameras can be very expensive for many people. However, Keh is a great option to get a used one at a reasonable price. Read the full review here.
Are you a drone lover?, read here about the best drones for beginners.
Thanks for reading, I hope you enjoyed the article, in case you have any questions just drop them below & I will be happy to answer you.
The featured Photo by Pocket Lint.
If you enjoy the site, don't forget to subscribe, we will only inform you when a new article is posted.