We are now taking more photographs than we ever have and it is important to store them properly so we can access them for years to come. The digital age has made it far easier to store vast amounts of images than ever before. This post is about answering the question of what is the best way to store digital photos.
The photo storage issue is a concern to everyone, whether you are a hoppy or professional photographer, whether you use a DSLR or point-and-shoot camera or just snap photos on your phone. While it is important to save those images to share later, space on hard drives and phones is limited and they never seem to have enough room.
As technology advances and our need for storage capacity increases, new storage devices are developed and old ones are phased out. There is a massive problem lurking in the shadows, you'll discover your images are safely stored away on a device you can no longer read! So it is a very critical concept to follow up the fast progress in data storage technology and update your storage system as soon as required.
At the beginning of digital data storage, there was only the punched card, and then it was replaced by magnetic tape which in turn was replaced by floppy disks which were replaced again by the CD-ROM & the DVD. Nowadays there are flash media, external hard drives, NAS drives, and cloud storage.
Some people choose to have prints made of their photographs and this is a great way to preserve memories over a long period of time. However, it remains important to create backup copies of digital images because neither prints nor computers are infallible. It is always best to have another copy of your files just in case.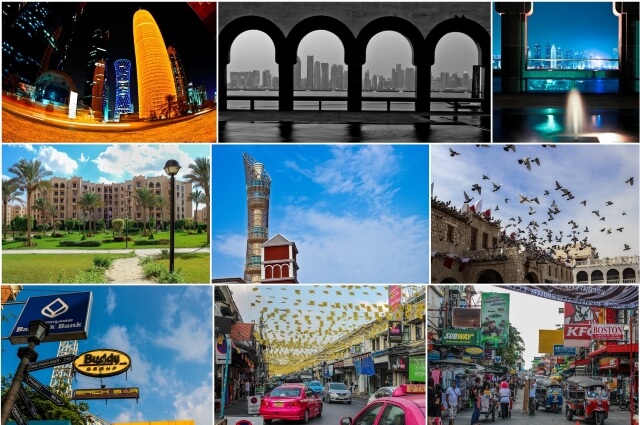 Digital Storage types
There are many types of digital storage: magnetic, optical, and cloud. Many photographers find it best to use a combination of the three to make sure they always have one copy of their images in case disaster strikes. Before exploring the different ways to store your photos, and after choosing the most suitable means of storing your photos, you should keep them in two separate places and at least one of them must be offsite.
Memory cards
Digital cameras store the photos you take on a memory card, which is inserted usually via a small door on the side or underside of the camera. Memory cards can store in excess of 250GB
Most popular cameras use 'SD cards' (SD = secure digital), while more professional ones have different format cards. If you're a casual photographer, you'll probably find that your camera's memory card offers sufficient space for storing all your photos.
SanDisk 32GB Ultra Class 10 SDHC UHS-I Memory Card Up to 80MB, Grey/Black
A great choice for compact to mid-range point and shoot cameras
Twice As Fast As Ordinary SDHC Cards, Allowing You To Take Pictures And Transfer Files Quickly
Exceptional video recording performance with Class 10 rating for Full HD video (1080p)
Quick transfer speeds up to 80MB/s and Waterproof, temperature proof, X-ray proof, magnet-proof, shockproof
SanDisk Extreme 64GB SDXC UHS-I Card
Ideal for DSLR and interchangeable-lens cameras and high performance camcorders
Up to 40MB/s write speeds for faster shot-to-shot performance and up to 90 MB/s read speeds for faster transfer
High-performance SD card with both video speed Class (V30) and UHS Speed Class 3 (U3) ratings for capturing 4K UHD and full HD video
Shockproof, temperature-proof, waterproof, and x-ray proof
SanDisk Extreme Pro 128GB SDXC UHS-I Card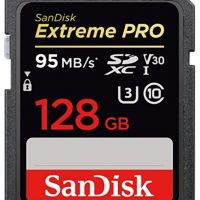 Ideal for professionals looking to maximize post-production workflow
Read speeds of up to 95MB/s; write speeds of up to 90MB/s
UHS Speed Class 3 (U3) and video speed Class 30 (V30) for 4K UHD video
Shock-proof, temperature-proof, waterproof, and x-ray-proof
SanDisk Extreme PRO 256GB CompactFlash Memory Card UDMA 7 Speed Up To 160MB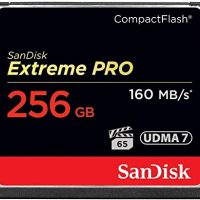 Designed to meet the rigorous requirements of professional photographers and videographers, the SanDisk Extreme PRO CompactFlash Card delivers sustained write speeds to capture cinema-quality 4K Ultra HD and Full HD video (3). write speeds of up to 150MB/s (1) allow photographers to shoot in continuous burst-mode, capturing multiple frames per second without a lag time and a storage capacity of 256GB (4) means professionals can keep shooting videos and photos without stopping to change cards.
Optical Storage
There are three popular types of optical storage: CDs, DVDs, and Blu-ray discs. All types are available in various "R" and "RW" formats. While RW discs are re-writable, it is generally considered to be safer (and far cheaper) to use R discs, as they can only be burned once, and there is no danger of discs being accidentally overwritten. On average, R discs are also more stable over the long term than RW discs.
CDs hold 700MB (megabytes) of information and can hold around 125 12MP JPEG images, or 40 12MP RAW images.
DVDs hold 4.7GB of information, which is about six times more than a CD. These are called single-layer DVDs.
Double-layer DVDs, holding 8.5GB of data, tend to be less compatible with computers at present.
Blu-ray Recordable Media Disc, Single-layer Blu-ray discs offer up to 25GB of storage space
DVD-RAM, DVD-RAM is a DVD (optical disc) technology for high-capacity data storage for computers. Like ordinary random access memory (RAM), it can be repeatedly read, written to, and erased. Intended mostly for removable computer storage, DVD-RAM provides the capabilities of Rewriteable CD (CD-RW) – users can run programs from the discs, copy files to them and rewrite or delete them. However, with a storage capacity of up to 9.4 gigabytes (GB) per double-sided disc, DVD-RAM has many times the capacity of CD-RW.
The major drawback of optical storage is that many computers (particularly laptops) are now being sold without a DVD drive. You may need to invest in a good external DVD drive in order to continue using DVDs and CDs after your next computer upgrade.
Flash drives
Flash drives are extremely convenient ways to store and transport files and today they are holding more files than ever before. Their small size makes them attractive for storing and sharing many images at once. However, as a long-term storage solution, they may not be the best option because they can easily be damaged or lost and the information they hold may be too easy to erase.
SanDisk Cruzer 256GB USB 2.0 Flash Drive

Reliable storage for photos, videos, music, and other files
Transfer with confidence when moving images and other content
The retractable design keeps the connector safe
SanDisk Secure Access software with 128-bit AES encryption and password protection
They came in different capacity sizes:  16 GB, 32 GB, 64 GB, 128 GB, and 256 GB
External hard drive
Hard drives have proven themselves to be simple cost-effective vessels for storing massive amounts of data. You can buy portable hard disks which plug into your computer via a USB cable.
Seagate Backup Plus Hub 4TB External Desktop Hard Drive Storage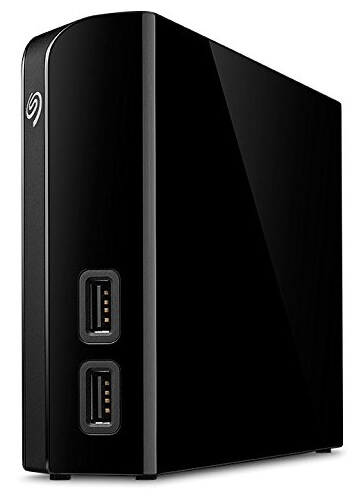 Magnetic storage is a stable type of storage to date; it also holds a huge amount of data. However, their mechanical nature makes them not only prone to failure but quite expensive and time-consuming to recover your files and photos if something does happen. They came in different capacities 4TB, 6TB, and 8TB
Online cloud services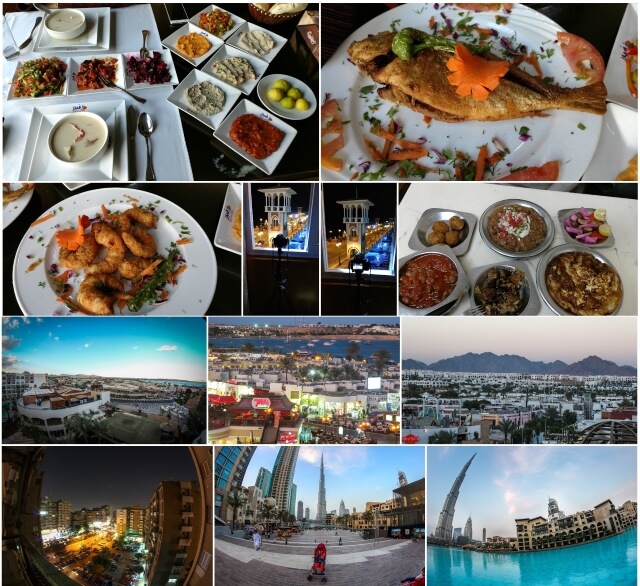 Another good option is to go with a cloud-based backup service. There are many free services you can use to back up your photos like Google Photos and Dropbox. Google Photos allows unlimited storage for JPG pictures up to 16 megapixels, and Amazon allows unlimited photo storage for Prime members. Flickr, that longtime stalwart of online photo sharing, gives users 1TB of storage for free. Services like Dropbox, OneDrive, and Apple's iCloud offer paid plans that allow you to back up massive amounts of photos while also syncing them across your devices. The following post: "Best Photo Hosting Sites – 15 Websites You Should Try"  provide you with many options.
There are also paid clouds like CrashPlan, BackBlaze, or Carbonite. These companies offer plans that back up all the data on your computer, or just a portion that you specify, to their own servers automatically. In terms of convenience, these services are hard to beat since they require almost no interaction from you after the initial setup.
The major drawback of cloud-based backup options is that the internet upload speeds still lag far behind download speeds. A typical home internet connection will let you upload 2GB to 4GB per day, which means it could take much time to back up your entire hard drive if you shoot in RAW and are constantly filling up your memory cards. Of course, you need fast internet speed.
NAS devices (Network Attached Storage)
A Network Attached Storage (NAS) device is a storage device connected to a network that allows storage and retrieval of data from a centralized location for authorized network users and heterogeneous clients. NAS devices are flexible and scale-out, meaning that as you need additional storage, you can add on to what you have. A NAS is basically a small computer with its own processor, memory, and operating system. But it's packaged as an appliance for storing and sharing files. You could both store all your photos on the NAS and access them at any time via Wi-Fi. NAS boxes can be accessed from any operating system including macOS (OS X), iOS, Windows, Android, and Linux.  It is like having a private cloud in the office. You can buy a single bay, 2-bay, 4-bay or larger NAS and then install suitable hard drives. If you run out of space, you can replace the NAS hard drives with It is faster, less expensive, and provides all the benefits of a public cloud onsite, giving you complete control.
NAS devices are perfect for small businesses because they are:
Simple to operate, a dedicated IT professional is often not required
Lower cost
Easy to use for backup of data, so it's always accessible when you need it
Good at centralizing data storage in a safe, reliable way
It is a more flexible approach to storing and backing up your photos, but more expensive.
Seagate Personal Cloud 2-bay Home Media Storage Device 4TB NAS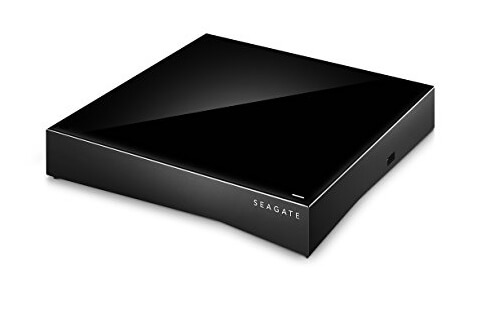 Your own secure place to store and access all of your photos, videos, and documents – with no recurring cloud fees.
Easily share your files and folders with friends and family with secure URL links
Back up all the computers and mobile devices in your home – PC, Mac, iOS, and Android
The 2-bay model automatically stores files twice, once on each drive, for double protection.
Securely access your files from anywhere – at home or on the road
Stream 4K videos, music or photos to your TV with support for Chromecast, Roku, Apple TV, Xbox One, Amazon Fire TV, Android TV, LG and Samsung TVs, and any DLNA-certified device
WD 8TB My Cloud Mirror Personal Network Attached Storage – NAS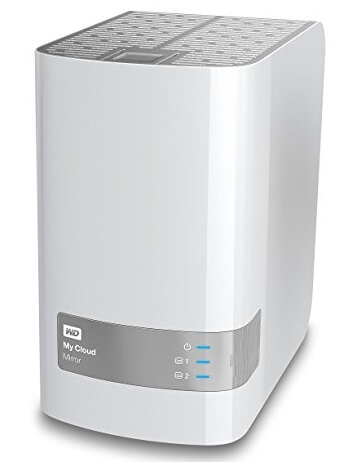 2-Bay, 8TB Personal Cloud Storage includes 2 x 4TB HDD, Compatible with Windows® 10, Windows 8, Windows 7, Mac OS® X El Capitan, Yosemite, Mavericks or Mountain Lion operating systems.
Centralized, whole-home storage and anywhere access to smartphones and tablets
Automatically creates a duplicate copy of all your content onto the second drive
Automatic backup for all your computers, and photos and videos on your mobile devices
Sync content across all your computers for up-to-date access anytime, anywhere
Create one place for you, friends and family to collect and share memorable photos and videos
Seagate NAS 4-Bay Diskless Network Attached Storage Drive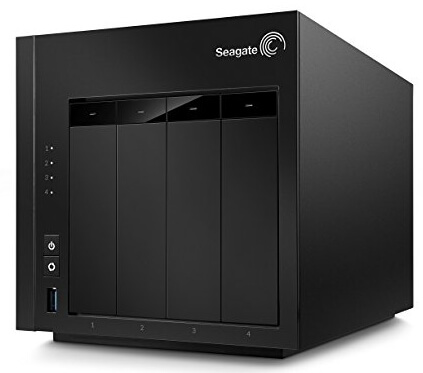 Centralize your storage to allow, PC, Mac, computers and mobile devices in your business to access, collaborate and share files
Backup all your PC and Mac computers to a single, centralized location, including support for Time Machine software
Up to 100BM/s file transfer performance; secure, cost-effective alternative to cloud backup services
Includes Seagate NAS-optimized drives for increased performance and reliability
Seagate 4-Bay Network Attached Storage NAS 0TB Diskless with 4 empty bays. You supply your own compatible hard drives
WD 16TB My Cloud EX4100 Expert Series 4-Bay Network Attached Storage – NAS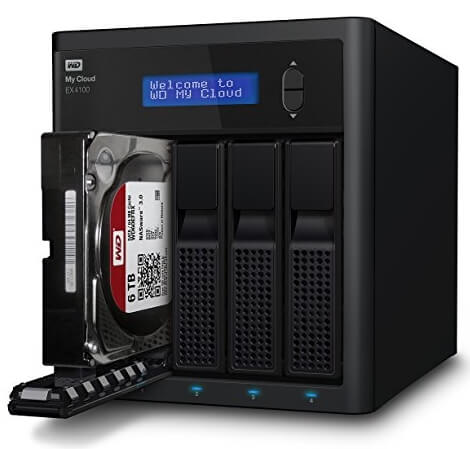 Centralized storage with any time, anywhere access
Integrated 1.6 GHz Marvell ARMADA 388 dual-core processor and 2 GB DDR3 memory
RAID 0, 1, 5, 10 or JBOD and spanning
Twonky DLNA-certified media server and iTunes support USB 3.0 port with direct copy x 1 front
Dual Gigabit Ethernet ports for link aggregation and network redundancy
Multiple backup options: local, network and integrated cloud backup
WD's award-winning My Cloud mobile app for access to your tablet and smartphone
Thanks for reading, I hope you enjoyed the article and found it useful for you if you have any questions just post below & I will be happy to answer you.
If you enjoy the site, don't forget to subscribe, we will only inform you when a new article is posted.