As photographers, we have more choices than ever before! Camera technology has matured to the point of being fantastic regardless of the company involved. And weather sealed bodies are the new normal, allowing you to shoot in any conditions. Even rain, snow, and dust are no obstacles to your art. So what are the best weather sealed cameras of 2021? Here's what's hot right now!
The Best Weather Sealed Cameras of 2021
Fujifilm X-T4
Sony A7III
Canon EOS R
Nikon Z7 II
Sony A7C
Olympus OM-D E-M5 Mark III
Let's talk about each in depth.
Best Weather Sealed Cameras
1) Fujifilm X-T4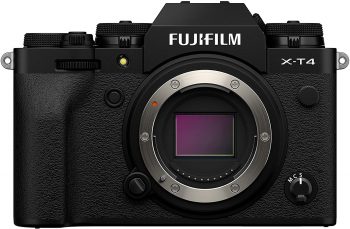 Fujifilm is well known for offering robust weather sealing in their premium camera line. Their line of X-Trans cameras use a color filter array that's different from the Bayer color filters every other camera on this list uses.
According to Fujifilm, X-Trans provides superior sharpness and color accuracy. The X-T4 uses a 26.1 MP sensor that's supported by an IBIS (in-body image stabilization) system. IBIS allows you to shoot at lower shutter speeds without losing sharpness from motion blur. The retro manual exposure control dials also offer a shooting experience that's a delight over more menu oriented cameras.
2) Sony A7III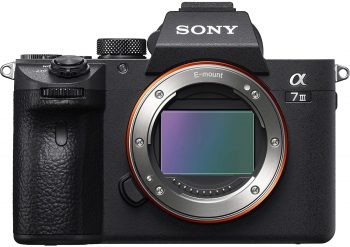 Sony was the first to come out with light, affordable full frame mirrorless cameras and their A7 line remains a great choice. Each A7 body also is weather sealed to prevent dust and moisture from entering when paired with a weatherized lens.
At 24.2 megapixels, the A7III doesn't offer as much resolution as the A7R line but has the latest generation sensors. These provide added dynamic range, low light sensitivity, and the speediest autofocus acquisition. 24 megapixels is still more than enough for anything except large prints.
Sony also has the most reliable and advanced autofocus technology on the market. You also gain access to the most extensive full-frame mirrorless lens lineup as well!
3) Canon EOS R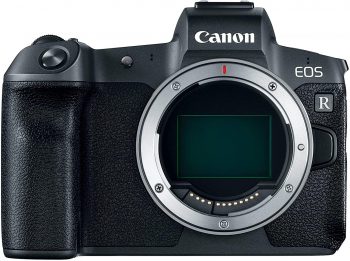 I covered the EOS R more deeply in my earlier review. In short, while I feel that it lags behind the Nikon full-frame offerings a little, it's still a balanced, very affordable camera that's worth looking at. The single card slot is disappointing for a pro level body but if you're already invested in Canon lenses there is no better option.
Since you can use the Canon RF to EF Mount Adapter to use DSLR lenses, you have access to hundreds of used lenses if you don't like the excellent but pricey RF line. The 30.3 megapixel full-frame sensor hits the sweet spot between sensor size and resolution.
Paired with Canon's proprietary Dual Pixel CMOS AF, which uses an incredible 5655 distinct focusing points, subject focus and tracking are on par with any other modern mirrorless camera. The EOS R is a natural next step from the entry-level EOS RP, which isn't weather sealed but is also full-frame (26.2 megapixels).
4) Nikon Z7 II
The Nikon Z7 II is a small but significant update to the already great version 1 Z7. It offers a faster image processor, better battery life, SD card compatibility, and better video specs (Nikon Z7:4K@30p + Full HD@120p versus the Nikon Z7 II: 4K@60p + Full HD@ 120p.) The buffer also has 3 times the capacity as the original Z7, allowing you to shoot faster and longer.
Thanks to the astounding 45.7 megapixels of resolution this is the best weather sealed camera for landscape and still life photographers. Combined with the BSI (back sensor illuminated) sensor, it simply drinks in ambient light, making it ideal for astrophotography as well. If you need less resolution the Nikon Z6 I discuss here is also a great option!
5) Sony A7C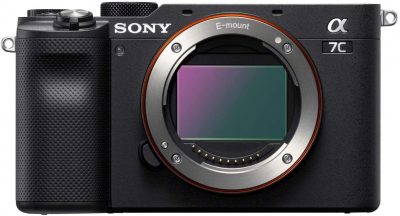 Sony's mirrorless full-frame cameras have always been small but the new Sony A7C takes it to a whole new level. This camera is the same size as their APS-C cameras (a6500, etc) yet provides full-frame image quality.
I wish they'd chosen to use the newer menu system that the Sony A7S III uses; instead, the A7C uses the older menu structure. However, if you're already familiar with Sony handling then there's no learning curve to this compact wonder.
As the latest A7 camera, the A7C also uses Sony's more modern autofocus algorithms, providing the best eye-tracking experience currently. It's actually slightly faster than even the A7III!
And while the A7C is much smaller, it uses a magnesium and plastic construction that's fully weather sealed. You can bring this camera anywhere you'd take an A7III, including the outdoors!
6) Olympus OM-D E-M5 Mark III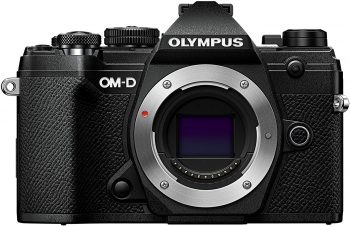 Micro 4/3rds is a compact interchangeable lens system with a lot of great choices. Olympus and Panasonic are the main camera creators in this niche and they tend to provide pro-level features to their lower-end cameras.
The OM-D E-M5 III is a middle-ground body, sitting between their pro and beginner line of cameras. That said, this camera actually uses the same sensor as their pro-level E-M1 II, giving you extremely quick phase detection autofocus in an IBIS-stabilized body.
What I love about Micro 4/3rds is the compact size of not only their camera bodies but their lenses as well. Since the sensors are so small the lenses can be small as well. The E-M5 Mark III is one of the best weather-sealed cameras if weight is your primary concern!
On Budget?
Sometimes, Cameras can be very expensive for a lot of people. However, Keh is a great option to get a used one at a reasonable price. Read the full review here.
Thanks for reading, I hope you enjoyed the article, in case you have any questions just drop them below & I will be happy to answer you.
If you enjoy the site, don't forget to subscribe, we will only inform you when a new article is posted.