2020 is looking to be an exciting year in terms of technology! While it's still very young, we have several cameras offered in 2019 that are so advanced they will continue to be relevant through this year and well beyond!
Whether you're looking for great photos, rich video, or a little bit of both, there's no question in my mind that these are currently the best mirrorless cameras in 2020!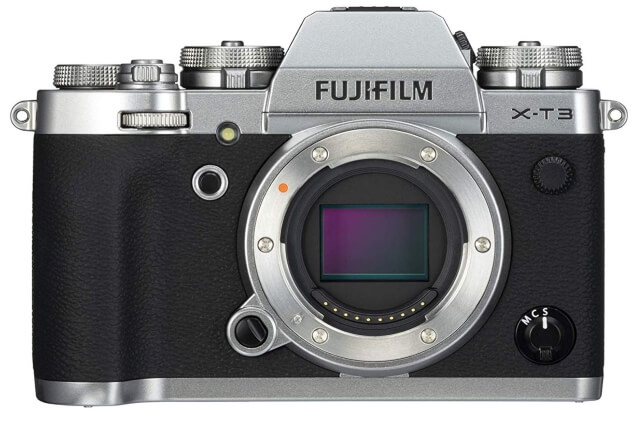 The Fujifilm X-T3 is, in my mind, the current king of crop sensor mirrorless cameras. If you don't need the extra stop of light gathering and shallow depth of field of full-frame, the X-T3 is an incredible camera.
For starters, it's fully weather-sealed and grants access to a complete selection of professional-level APS-C glass, a format many manufacturers like Sony prefer to use as a gateway to full-frame. 26.1 megapixels is more than enough for anyone not looking to create studio or poster-sized prints.
The X-T3 also includes professional-level video recording up to DCI 4K resolution (4096×2160), 60 frames per second, and a rich bitrate of 400 Mbps. Fujifilm's Film Simulations are subtle ways of grading both photo and video footage, minimizing time spent in posts. Eterna is especially useful for videographers as it creates a flatter profile for an instant cinematic look!

If you're looking for a camera that pulls out all the stops, there's no question the Sony A7R IV is at the top of the mirrorless lineup. 567 phase-detection and 425 contrast-detection autofocus points, combined with Sony's leading autofocus algorithms mean you'll never lose track of a target.
The generous full-frame sensor combined with both IBIS (in-body image stabilization) and BSI (back sensor illumination) technology gives you class-leading low light performance as well, creating crisp shots of still subjects at over 5.5 stops of shutter speed compensation.
Whether you need 61 megapixels of resolution is a difficult question, however. It's essentially a professional fashion, landscape, and studio camera and provides immense amounts of cropping ability with no visible loss in image quality.
While not specialized as a video camera, the A7R IV is no slouch, offering incredible UHD 4K resolution (3840 x 2160) at up to 30 frames per second and S-Log recording for grading in post.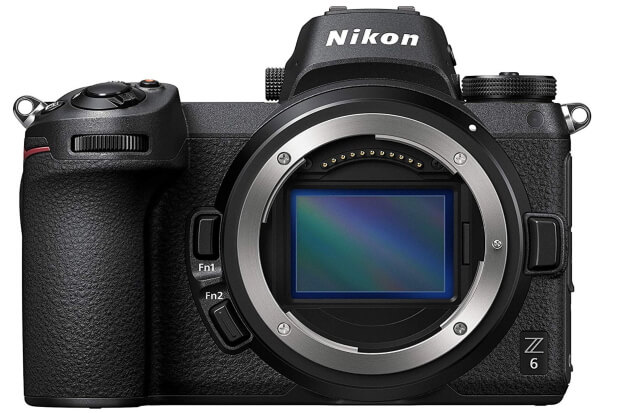 Nikon's first serious entry into the mirrorless world is the superlative Z6. It may not have the most autofocus points (273), highest EVF resolution (3.69 million dots), or highest video resolution (UHD 4K – 3840 x 2160).
However, if you're looking for a camera with the best balance of features to price the Nikon Z6 is hard to beat. It's refined as only Nikon can do and uses the latest in backside illumination and in-body image stabilization for low light performance matching any Sony camera on the market.
Using the FTZ adapter you also gain access to Nikon's massive lens library with full autofocus compatibility with the newer Z-mount!
I chose the Nikon Z6 because it's a better bargain for the price. The Nikon Z7 offers 45.7 megapixels over the more standard 24.5 of the Z6. However, it is near twice the price while not offering twice as much features-wise. In fact, the Z7 actually crops 4K slightly while the Z6 records using the entire frame.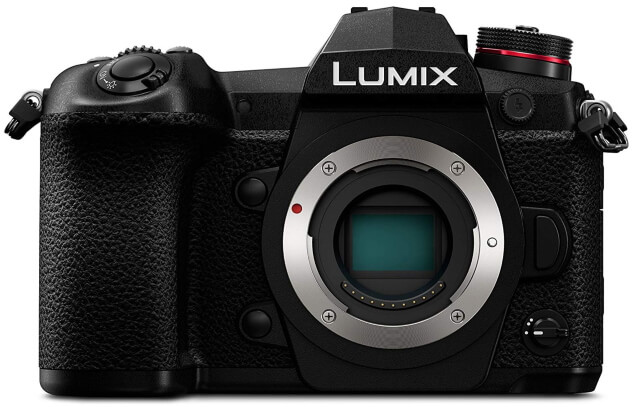 Micro 4/3rds remains a highly viable format and offers incredible value for photographers who want speed, smaller sizes, and some of the sharpest lenses on the market. The Panasonic LUMIX G9 is on the heavier side for an M43 body (658 g.). However, the smaller M43 sensor has extra space for a 6.5-stop stabilization system for sharp handheld shots even in near-darkness.
Panasonic is especially well known for providing hybrid photography and videography features. Their 4K and 6K Photo modes allow you to use high-resolution video recording to pull still images from, create focus-stacked images and even select which focus point to use after recording via the Post Focus feature.
Landscape and still-life photographers who may prefer the higher resolution full-frame bodies will find the High-Resolution composite mode invaluable. The Panasonic LUMIX G9 can take eight individual images and shift the sensor slightly while merging them into a single 80 MP image with higher color fidelity.
Canon has finally stepped up its mirrorless game with the EOS RP. The sensor hits a sweet spot for photographers looking for just a little more resolution (30.3 MP) without creating gigantic files to work within a post.
Canon has decided to stick with in-lens stabilization over in-body like Sony, Panasonic, and Nikon. However, there's no doubt that Canon is a leading designer in a stabilized glass as the dozens of IS-designated lenses will attest to. And much like Nikon, Canon offers the EF-EOS R Adapter for full compatibility with their older yet incredibly diverse lineup of EF and EF-S line of lenses.
It is hard to say whether the Canon EOS R is worth the premium over the $999 EOS RP. Personally, I feel that Canon did a much better job of balancing features between the two models. The EOS R is significantly better without completely outclassing the more entry-level full-frame model.
The EOS RP offers a 26.2 MP sensor, 4,779 autofocus points, 5 fps continuous shooting, 4K up to 25fps and 120Mbps, and a few other "downgrades." However, it remains a very capable camera and a viable alternative to the EOS R!
Related posts:
Full Frame Mirrorless Canon Camera- Canon EOS RP
Canon Just Announced Its First Full-Frame Mirrorless Camera – Canon EOS R!
Top Rated Mirrorless Cameras – Your Ultimate Guide!
Difference Between DSLR And Mirrorless Cameras
The featured Image by MikesPhotos from Pixabay
Thanks for reading, I hope you enjoyed the article if you have any questions just post them below & I will be happy to answer you.
If you enjoy the site, don't forget to subscribe, we will only inform you when a new article is posted.