It's a festive time. The time that you meet all your friends and all your known and unknown relatives. You get to
have a sense of togetherness, happiness, and comfort. You break all your diet plans and eat everything that is in front of
you. You sing and dance even if you know that you are terrible at it. Tell and hear a lot of jokes and laugh a
lot.
Everything is going well and now the time comes to gift, someone. Well, you are doomed! Giving a gift has never
been easy, isn't it? You think about each and every possible gift you can give to the person ranging from a
toothbrush to a new vehicle may be. And out of all this confusion, you end up giving the creepiest gift the person has
ever seen in his entire life. If you have a photographer in your relatives, friends, co-workers, etc. thumbs up! You
have come to the right place. So here we are to help you choose the top gifts for photographers.
---
[usr 4.8]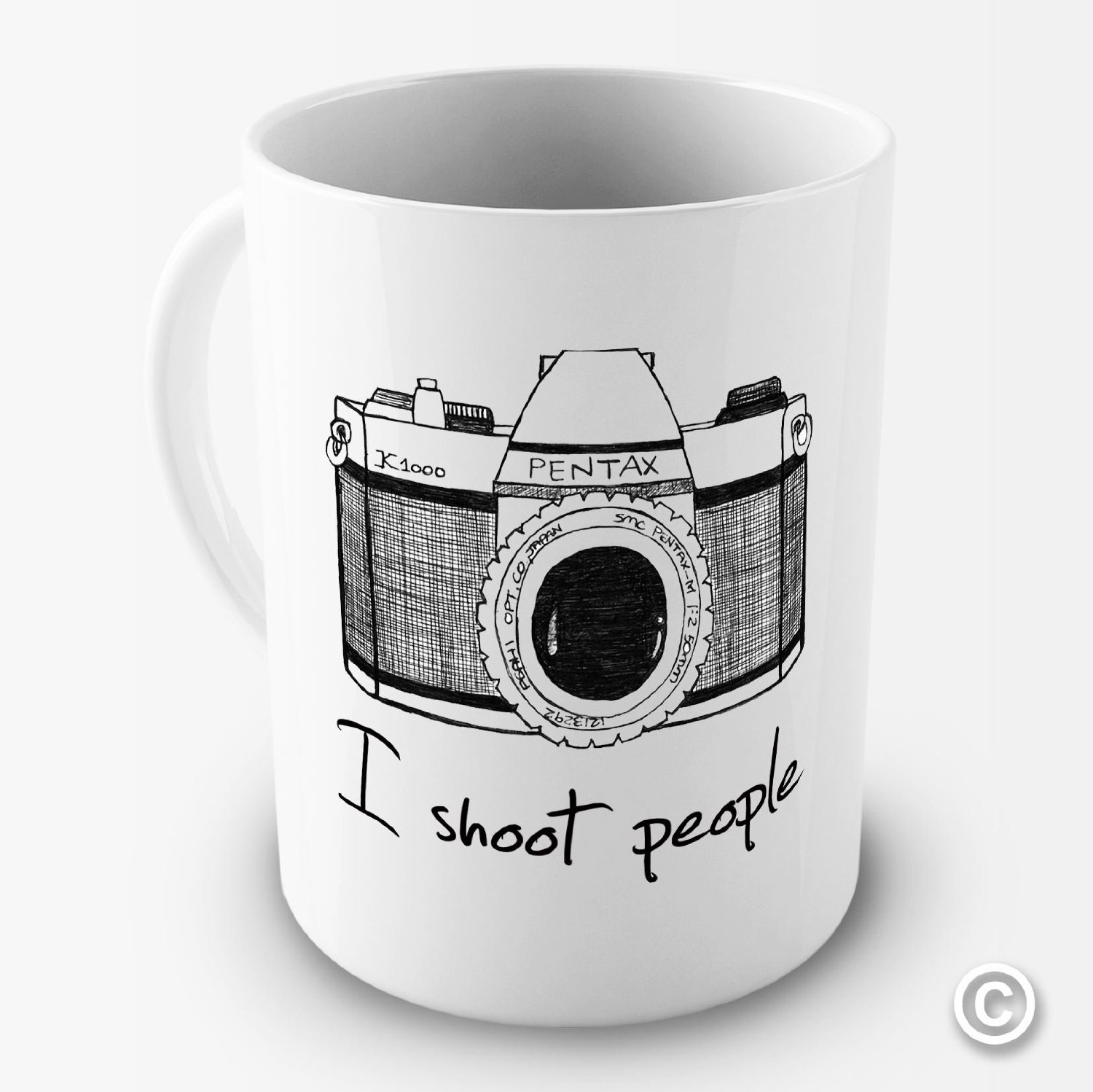 Which photographer wouldn't love to drink a cup of tea which boasts his profession? So, here we have the 'I Shoot
People Mug'.It is just a quality mug with the caption 'I shoot people' written on it. This mug is extremely cute and
pretty. The mug is gonna cost you around $11.You may be like "what? 11 dollars for a mug? what stupidity!" , it's
the photographer's world buddy. We love everything connected with photos and a mug that tells us our profession is
something irresistible to us. Buy a photographer one and see the magic yourself
---
[usr 4.3]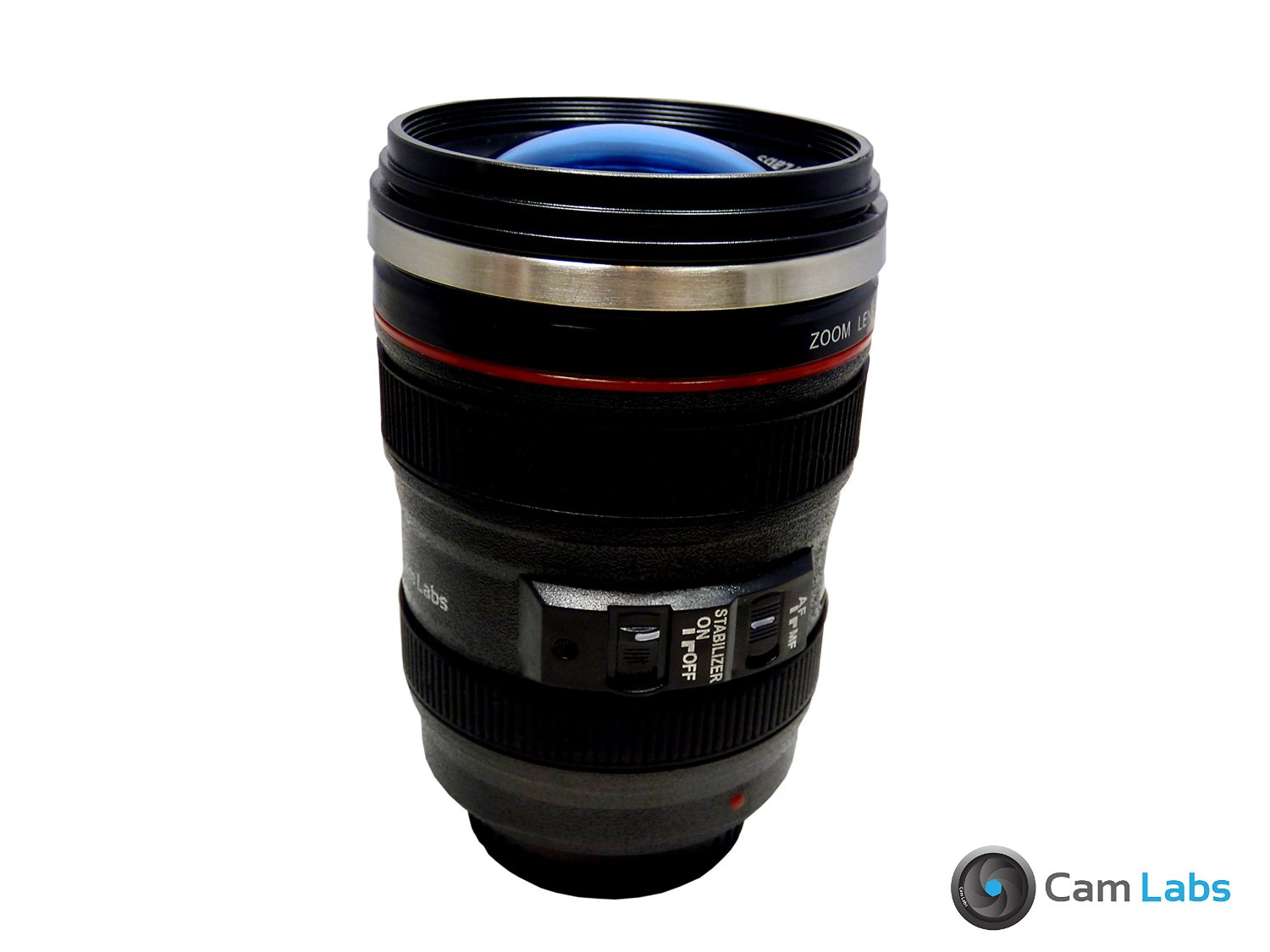 Drinking coffee in a lens! It must be heaven for a photographer. It is a superior replica of the Canon 24-105mm lens
with a clear lens-like lid that can be closed to prevent the drink from insects and atmosphere. It's a premium mug for
photographers and it manages to keep the drink hot with its thermos technology."14 dollars for a simple mug?" again it's photographers world buddy. Gift this and see the photographer's mouth open in WOAH!
---
[usr 4.3]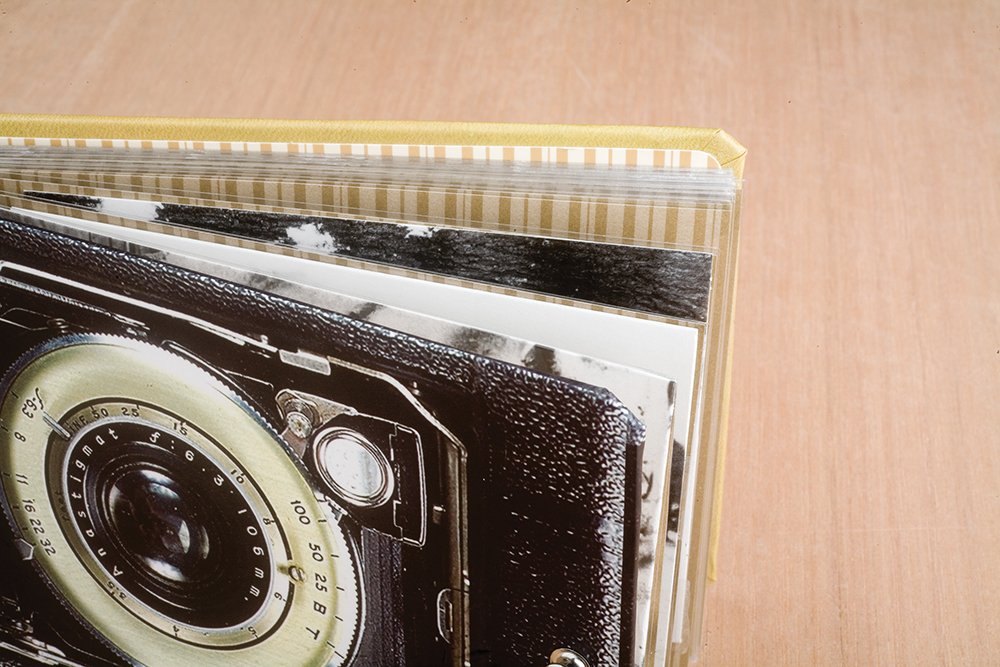 Viewing and showing off photos that one has taken has forever been fantastic and satisfying. Want to add a little bit
more class and photographic effect to the album? Well, the Vintage Camera Photo Album is the answer. With a
vintage-like camera in its front and unique design, this album is for sure to impress any photographer. Just spent a little over 9 dollars and you got this little classic vintage photo album.
---
[usr 4.3]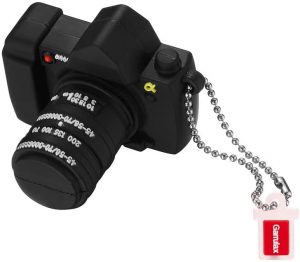 Photographers click a lot of pictures and to store them, you need even more memory. So, here is a USB Flash Drive
that offers you only 8GB of storage but has won the hearts of many photographers. The pen drive is in the form of a lens of a
DSLR. You get a toy DSLR which turns to a pen drive when you pull the lens. Although the pen drive is not sufficient
to store what a photographer needs, this one can still hold a lot of pictures and any photographer in the world would
want this one.
---
[usr 4.25]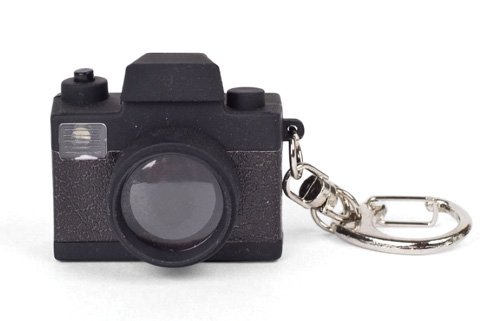 We all love key chains, don't we! A keychain with a toy camera?Perfect for photographers. This toy-camera keychain has
a red light attached to it which lights up extremely bright with the click of the shutter button and even produces a
shutter sound that real cameras produce. This event is an ideal gift if you are trying to gift a young photographer and
the elders like it too!
[usr 4.75]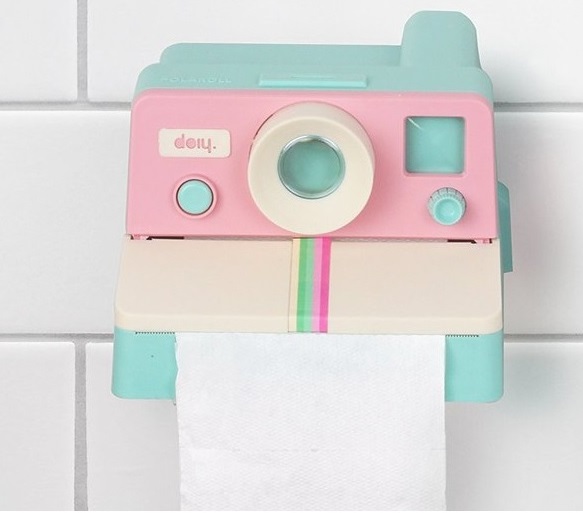 What? A camera-type Toilet Paper Roll Holder? This is what I said before, photographers love each and everything
that has something related to photography in it and toilet paper roll holder is no exception. The holder is great and
can accommodate a good size of paper in it. It is funny and unique, right? Gift this to a photographer friend and see the
most brilliant smile in your life
---
[usr 4.4]
This is a quality material T-Shirt that says 'Never lose focus'. Photographers love to wear dresses related to
photography and this T-Shirt will most likely be their main once you gift them
---
[usr 4.5]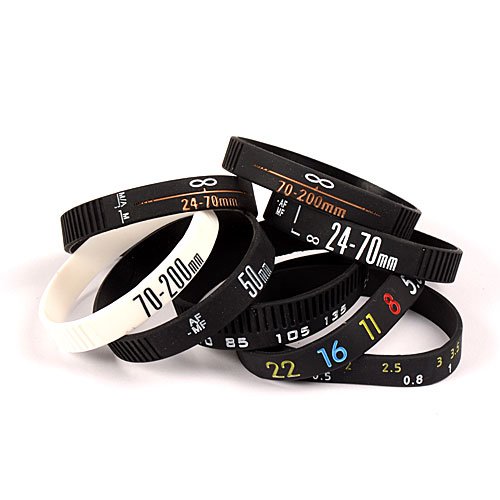 Anybody got a photographer friend who really likes to chill out? Yes or no, this wristband is a thing that surely earns
attention and respect among photographers. So gift this and make your friend feel cool
---
[usr 3.6]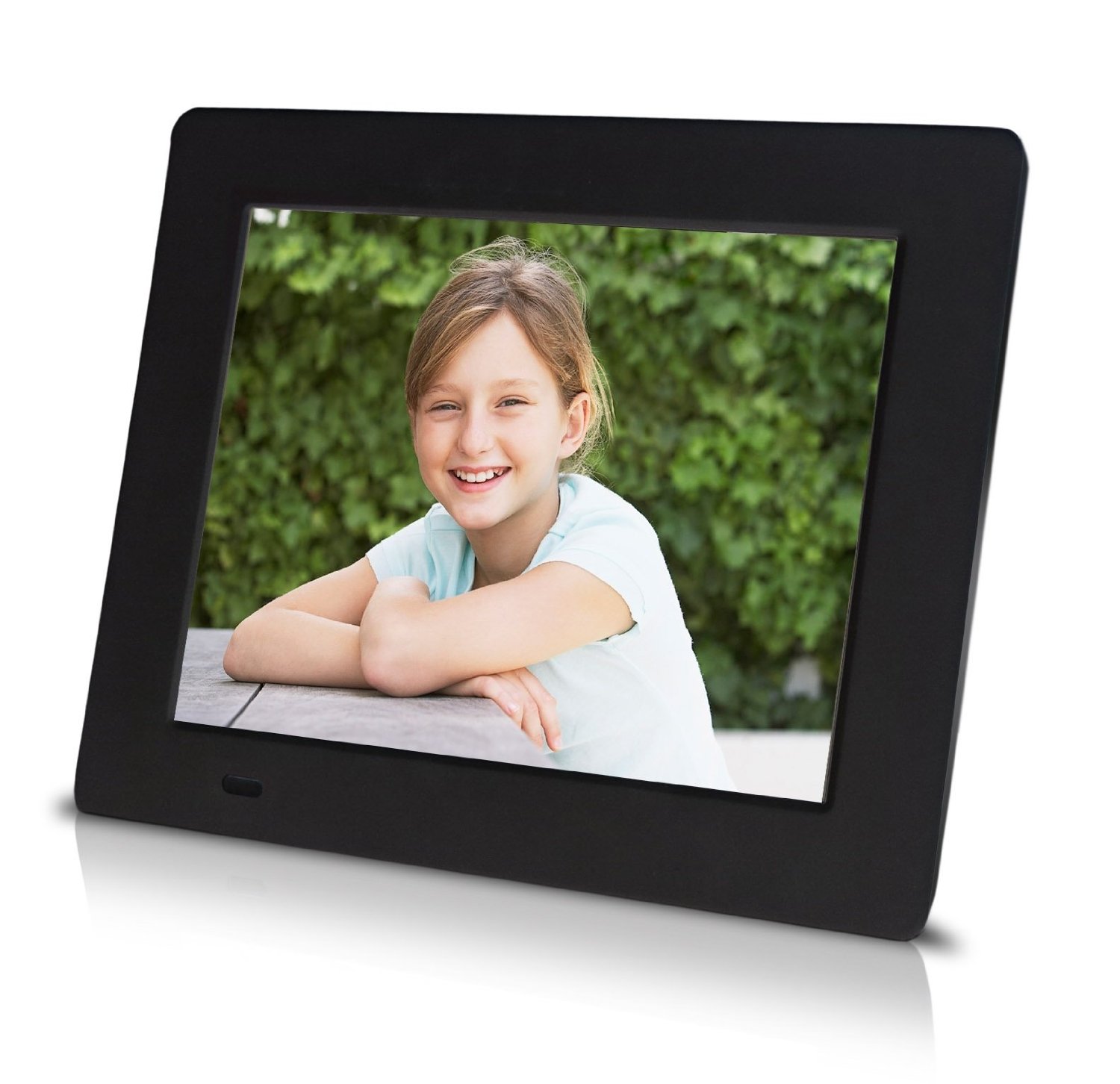 Okay now, leave those toys, mugs, key chains, and everything and come to more serious things. To showcase the photos is one thing that each and every photographer loves. And with the advancement in technology, old photo frames are now replaced by digital photo frames. Just insert a flash drive with the photos and the digital photo frame begins to play one of the other. The Sungale PF709 7-Inch Ultra-Slim Digital Photo Frame manages to do it beautifully while fitting in your budget. This is a highly recommended gift if the photographer likes to show off his images to a lot of people(which almost all do)
---
[usr 4.5]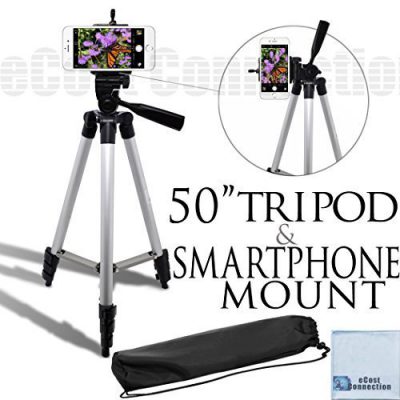 Got a photographer friend who shoots a lot of videos on their mobile phone? Gift them this tripod mount and you can
be their lifesaver
---
[usr 4.3]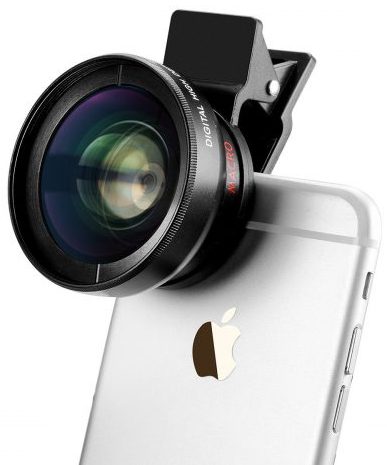 Got a friend who is always on his mobile and loves to click a ton of pictures on his mobile? Then, the TECHO Universal
A professional Camera Lens kit should be ideal for him.It is a great way to increase the quality of mobile photography
and can take your friend's mobile photography to the next level. Gift this and receive a warm hug from your friend
---
[usr 4.5]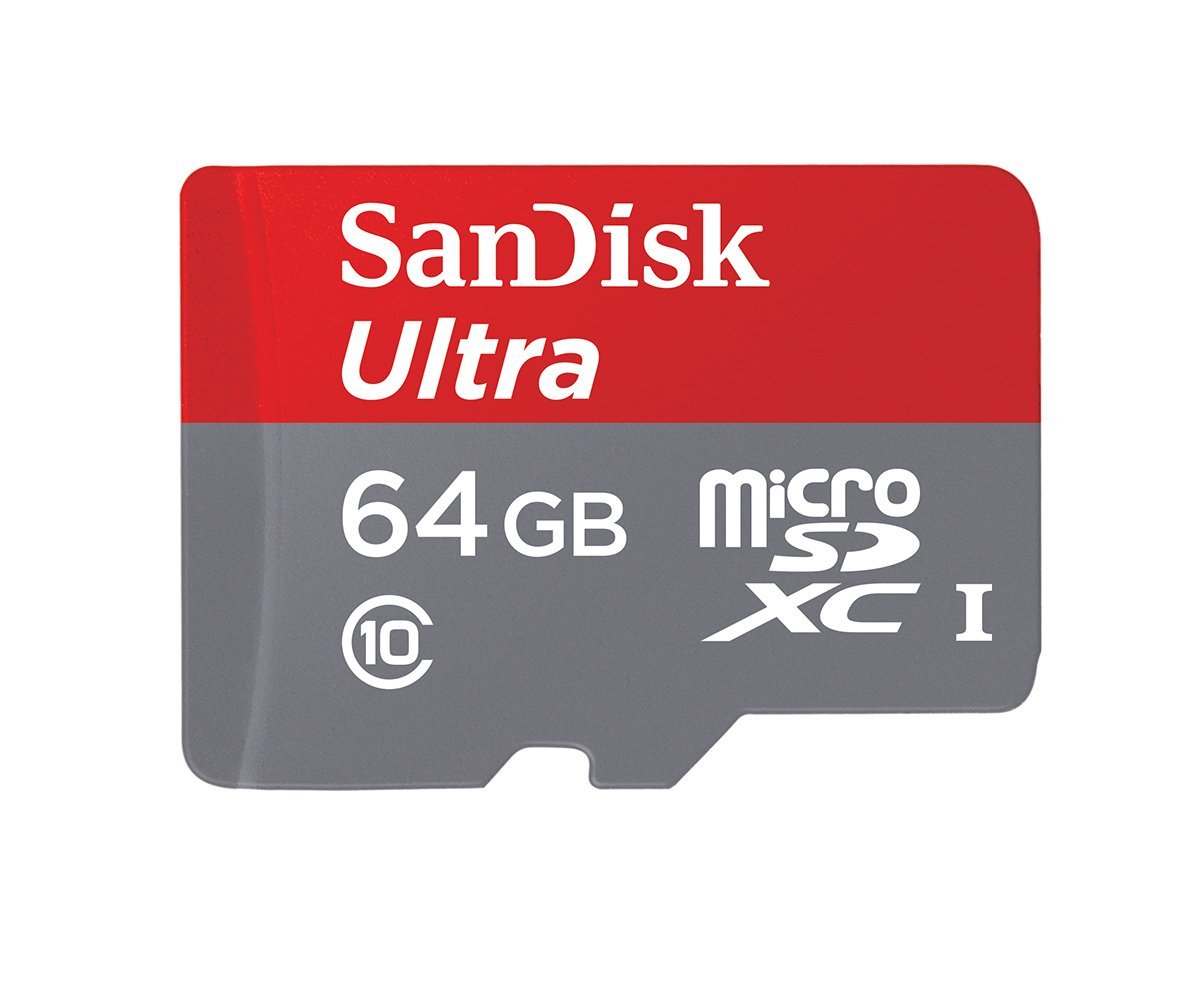 As I said before, an avid photographer clicks a lot of pictures and need a hellish lot of memory to store them. And this
is what the SanDisk Ultra 64GB MicroSDXC Class 10 UHS exactly provides; a hellish lot of memory and a great
performance. With 64GB of memory, it can easily store all the photos one has to take for a good number of
days. The performance of the pen drive is also very good and being a Sandisk product, it is highly safe, durable and
reliable. This gift can and should be a lifesaver for a lot of photographers. Gift this and you can see a true smile
emerge in the face of your photographer friend.
---
[usr 4.4]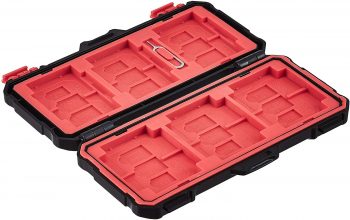 A photographer often can't accommodate his credits in just a single memory card. Therefore, he usually has lots of
memory cards and very often many memory cards contain different albums or categories of photos. Whatever, a
photographer needs lots of memory cards and to keep them all a memory card carrying case is essential. So gift this
and probably you can see a smile and sigh of relief
---
[usr 4.3]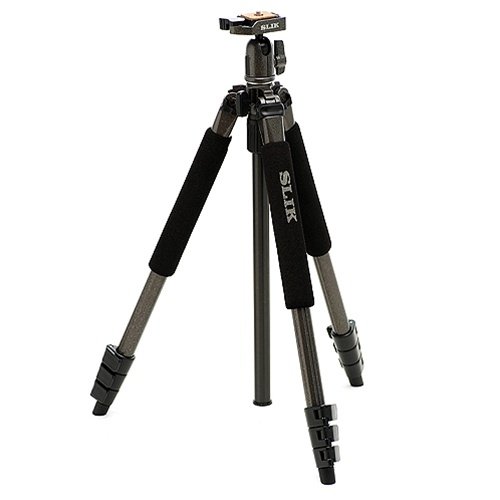 A tripod is a must for photographers, especially for those who take a lot of videos. As a tripod, Slik Sprint Pro II is an excellent choice to gift as it does not break your bank but still manages to meet the needs of the photographer. Any photographer will be delighted to have the Slik Sprint Pro II or, in general, any tripod as a gift. This should be an ideal gift to an amateur photographer and a semi-pro photographer. Consider not to give it to a professional photographer as he is sure to have already had good tripods.
---
[usr 4.8]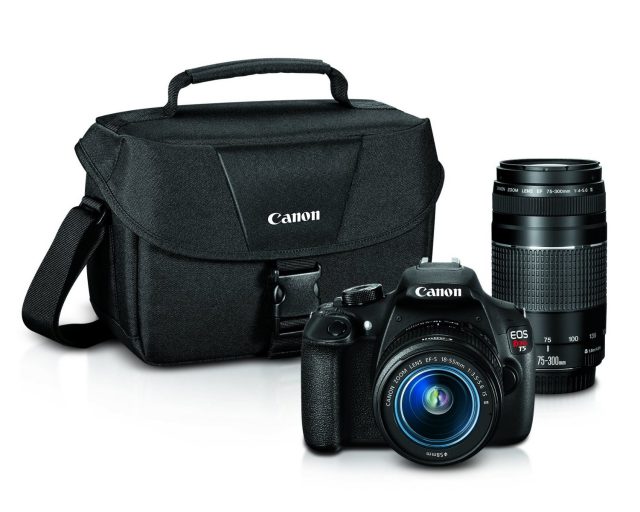 Got a friend who is extremely passionate about photography but is not having a good camera? Well, then you might
want to gift the biggest of all gifts ie. a good camera itself. Buying cameras can cost a lot so I chose a camera that will
for sure satisfy your friend and at the same time will not affect your bank account much, the Canon EOS T5. It will cost
you a good $489 but is sure enough to get you a kiss and a hug from your friend.
Dig more here about photography tips articles.
Hope you enjoyed the article on top gifts for photographers if you have any questions just post below and I will be happy to answer you.
If you enjoy the site, don't forget to subscribe, we will only inform you when a new article is posted.
Save