With the continuous and rapid progress of the technology of digital cameras, lenses, and accessories, together with the need of mastering the image editing software packages, it became an urgent matter for photographers to continuously learn and follow up the new features and techniques. Thanks to the YouTube site, there are hundreds of channels that are designed to help photographers and videographers perfect their craft and increase their knowledge.
Deciding which content creators' videos are worth your time can prove to be a difficult task. To make life much easier for you, I compiled a list of my favorite YouTube channels that I found very interesting and useful. The list has no particular order.
YouTube channels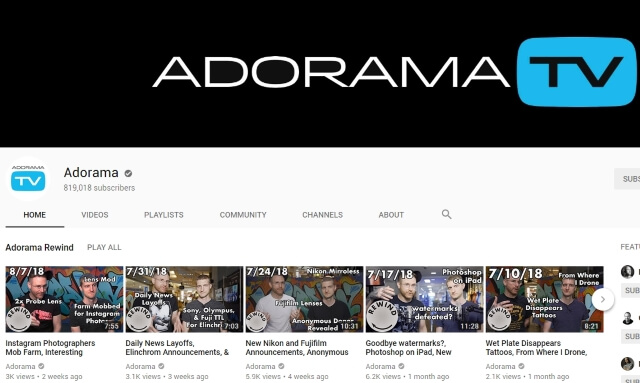 AdoramaTV is the preeminent source for videos related to photography, video, and audio. They have new product releases and gear reviews, but what sets AdoramaTV apart is how they connect with their viewers and create engaging creative content. From studio lighting, video, and compact cameras to Photoshop, audio gear and photographer interviews, AdoramaTV has something for any visual creator wanting to have more fun and a better experience with their camera. AdoramaTV believes that having real professionals tell their stories and share their craft is why the audience is engaged with their videos.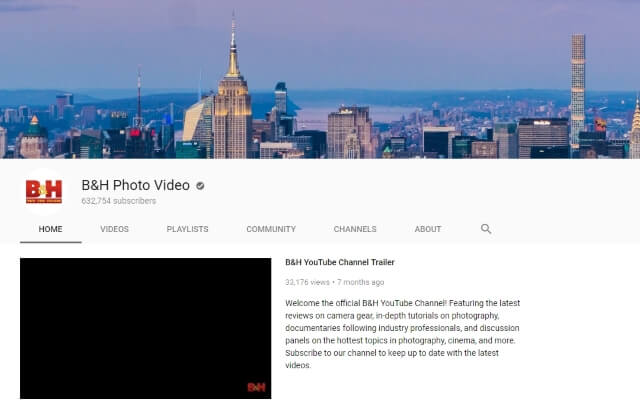 Their videos include detailed product reviews, helpful video tutorials, and interviews with establishing professionals and up-and-comers in the industry. B & H hosts extended videos dubbed Event Space that plops you in the middle of full-length photography lectures.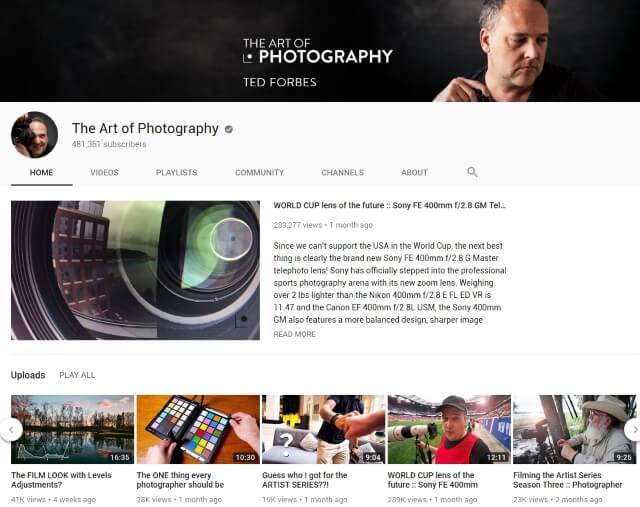 The channel owner's name is Ted Forbes and he makes videos about photography. He has been making photographs most of his life and he has a tremendously deep passion for photography. He makes videos covering famous photographers, photography techniques, composition, the history of photography and more. He also has a strong community of photographers who watch the show and they frequently do social media challenges for photographers to submit their own work.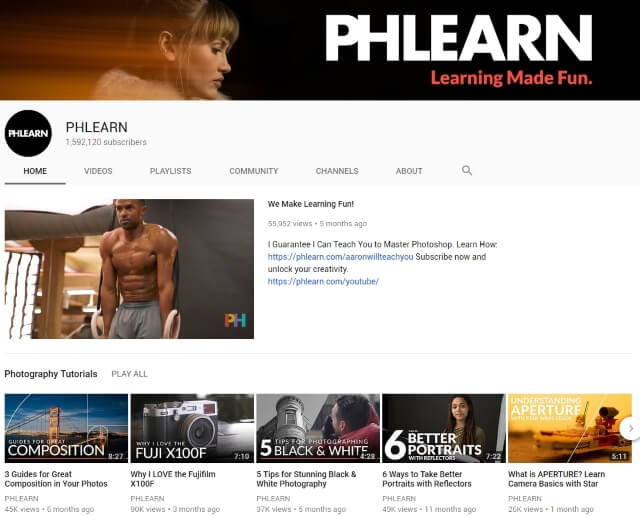 Here at Phlearn, they are dedicated to providing you with the best photography and Photoshop tutorials.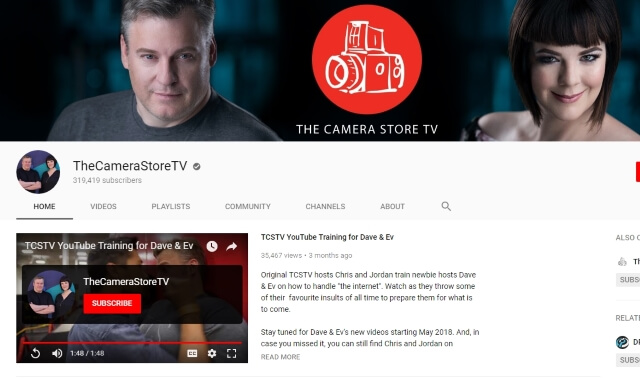 At TheCameraStoreTV, each video features host Chris Niccolls and cameraman/director Jordan Drake, lending cohesiveness to every upload. They break down their playlists according to camera brand, so it's incredibly simple to find the product review you want in a matter of two clicks.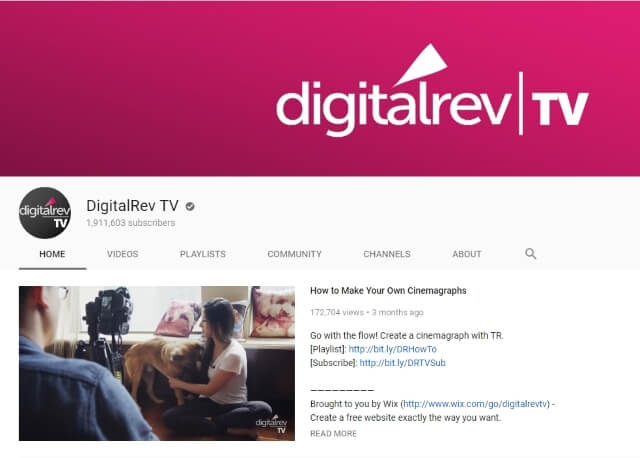 With nearly 2 million subscribers, it's safe to say that DigitalRev TV is the most subscribed (and viewed) photography channel on YouTube. One of the largest media brands in photography, DigitalRev TV found its groove after filming their first "Pro Photographer, Cheap Camera," after which they've grown into a content-driven editorial community. Did we mention their videos are endlessly entertaining?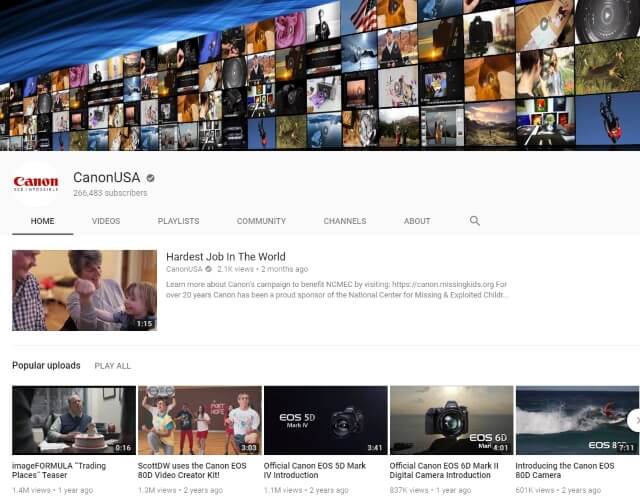 It is the Official Canon USA YouTube Channel. Enjoy educational videos about Canon products as well as information including tips for taking and printing better photos. Improve your video skills, and watch empowering short films by the pros. Stay a while and enjoy an all-around creative and inspirational experience.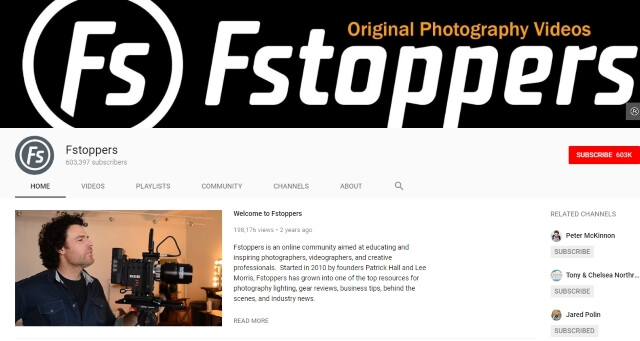 Fstoppers is an online community aimed at educating and inspiring photographers, videographers, and creative professionals.  Started in 2010 by founders Patrick Hall and Lee Morris, Fstoppers has grown into one of the top resources for photography lighting, gear reviews, business tips, behind the scenes, and industry news.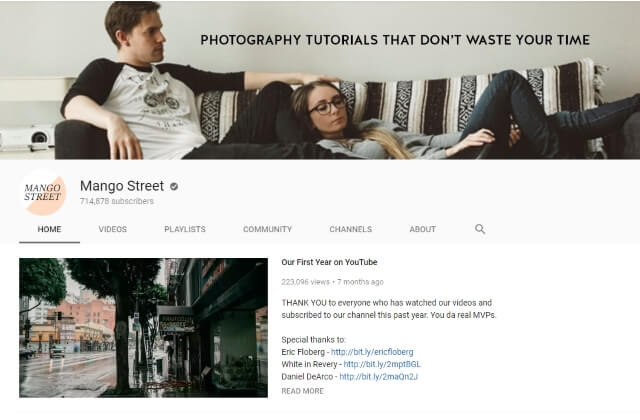 With over 700k subscribers, this channel has very interesting and useful tutorials videos for learning different kinds of photography and editing tools.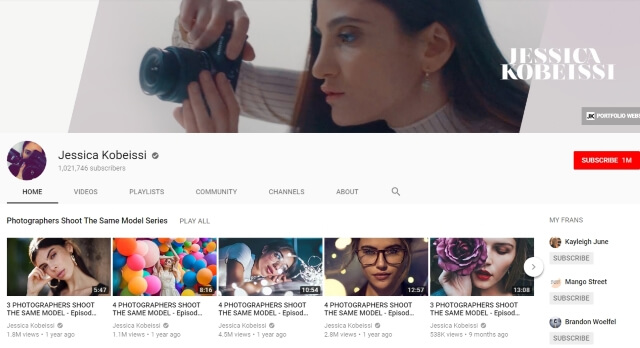 She is a Lebanese American designer and photographer. She likes the legend of Zelda, cats, and binge-watching forensic files. She offers FASHION & PORTRAIT photography tutorials and Photoshop editing tutorials.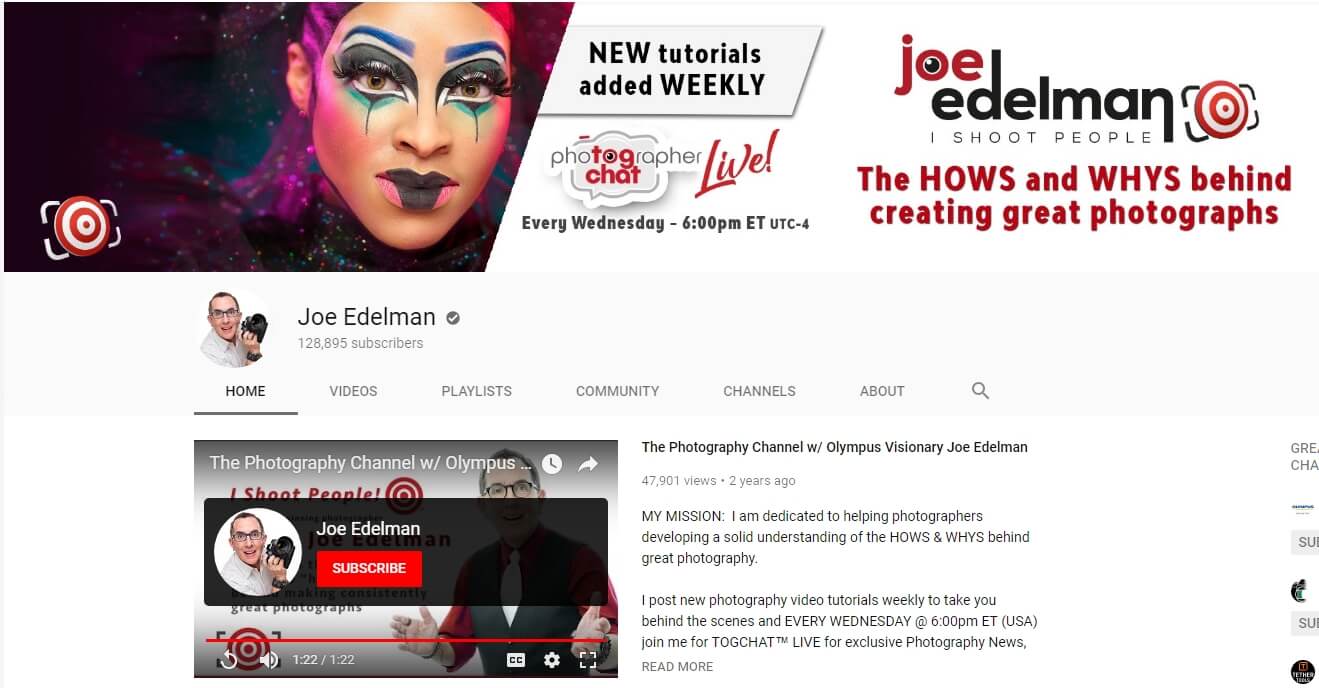 Joe Edelman is the owner of "how's and why's behind making great photographs". He posts new videos weekly and shares with you the thought process that a professional photographer uses to approach his work. He is an award-winning advertising and portrait photographer, author, educator, and model mentor with over 40 years of experience with a camera and he would love to share with you some of what he has learned along the way. His channel is full of DIY Photography Equipment (Do It Yourself) videos, Photography tutorials and tips videos, and lighting tutorials.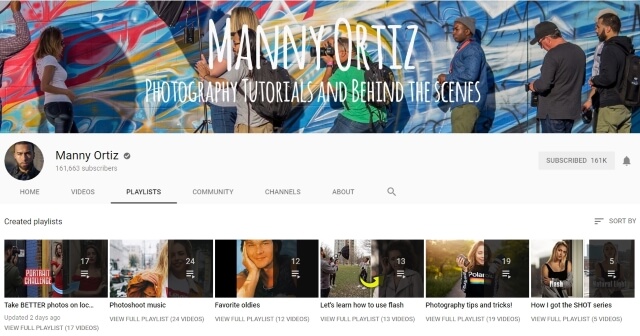 The channel has 10 playlists: Photography tutorials, Learn how to use flash, photography tips and tricks, take better photos, take your portrait to the next level, and much more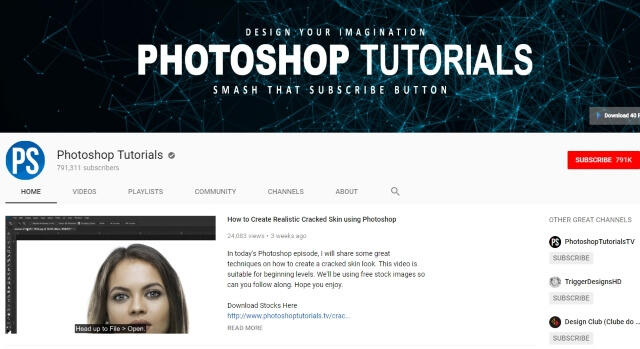 Photoshop tutorials for beginners to advanced. [Photoshop CC] [Adobe Photoshop] [Photoshop cs6]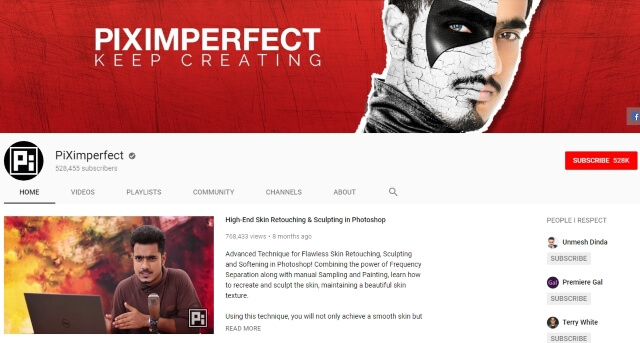 PiXimperfect is a free resource to learn Photoshop and Lightroom. We believe in learning the concepts, more than learning the steps so that you can master translating "your" imagination visually to the world, making you a better decision maker rather than making decisions for you. Since every situation is different and the definition of "beauty" is subjective, it is essential that you master the approach and the steps will automatically follow.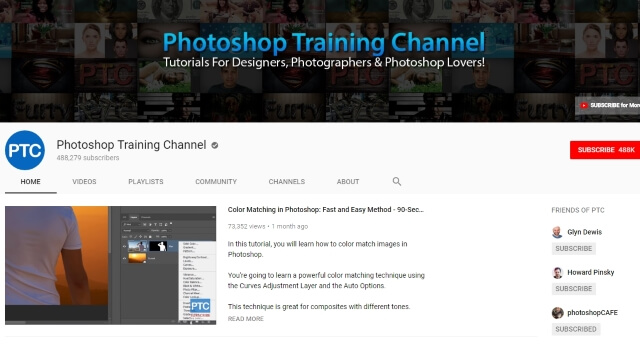 Professional Adobe Photoshop Tutorials for photo manipulation, compositing retouching, text effects, and much more. The Photoshop Training Channel is infused by a simple but effective mantra, "just show me how you did that."
All things photography and camera gear related.  News, Reviews, Comparisons, Rants, Pet Peeves about cameras, DSLR gear, lenses, flashes, and DSLT gear.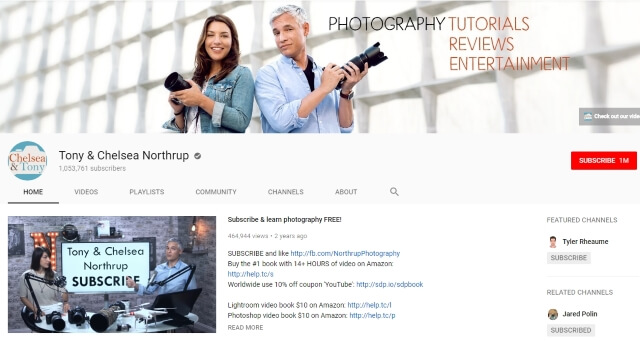 Excellent teachers of the art and science of photography, Tony and Chelsea Northup upload everything from Photoshop and Lightroom tips to reviews of the latest lenses. They post plenty of free informational content on their channel, but they also more comprehensive training DVDs and materials on Amazon.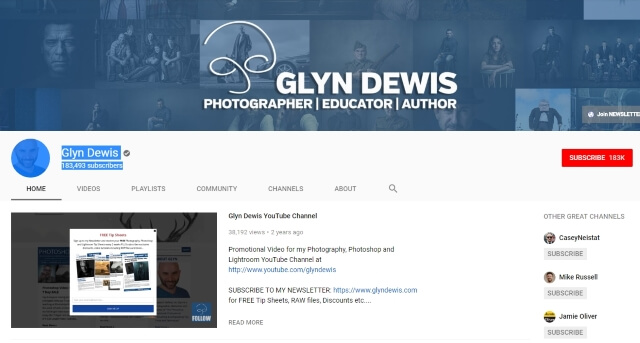 There are plenty of videos playlists: LIGHTING EFFECTS, COMPOSITING TECHNIQUES, PHOTOGRAPHY TIPS & TECHNI, LANDSCAPE, and much more.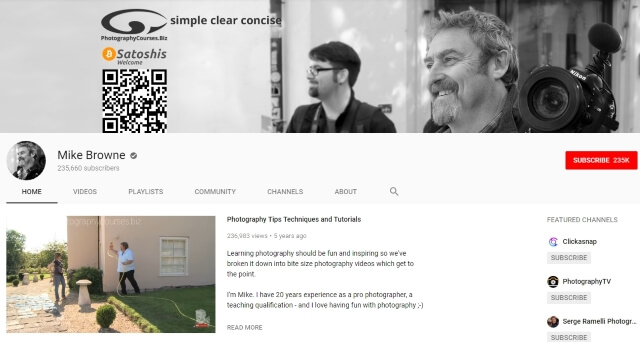 Mike has been a full-time photographer since 1993 with awards from Kodak, Fuji, and the Master Photographers Association. He has a teaching qualification and just loves it when people get that 'Eureka' moment. Photography tips, techniques, and tutorials help you take better photos. The tutorials are simple, clear and concise because life's too short for techno bull – 1000 new subscribers a week seem to agree. New video every Friday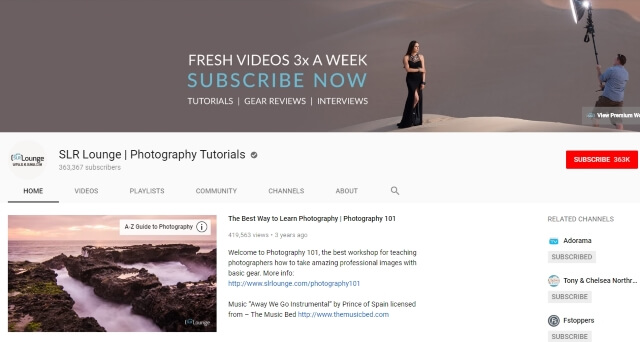 Welcome to Photography 101, the best workshop for teaching photographers how to take amazing professional images with basic gear. SLR Lounge is a photography community dedicated to providing photography tutorials, Lightroom Tutorials, Photoshop Tutorials, photography news and more!  As long as it is photography related, we will discuss it here!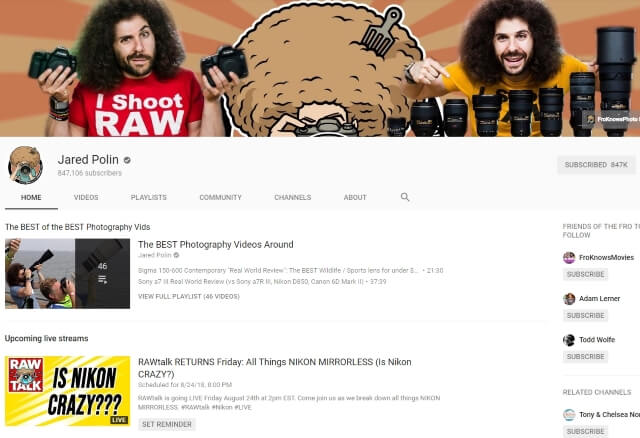 Polin creates videos that incorporate the fun and exciting aspects of photography so their educational value is never weighed down in instruction or jargon. His channel boasts several different series for you to watch, including "5 Min Portraits," "Real World Reviews," and "Rapid Fire Critiques."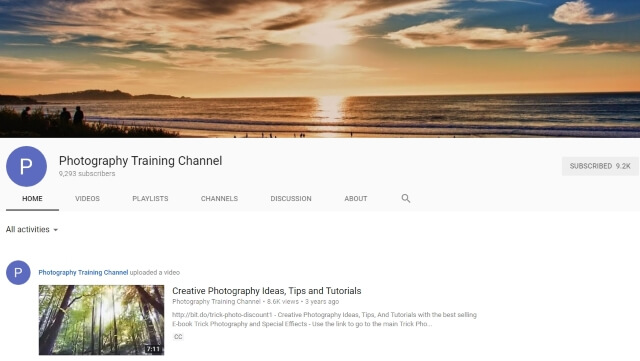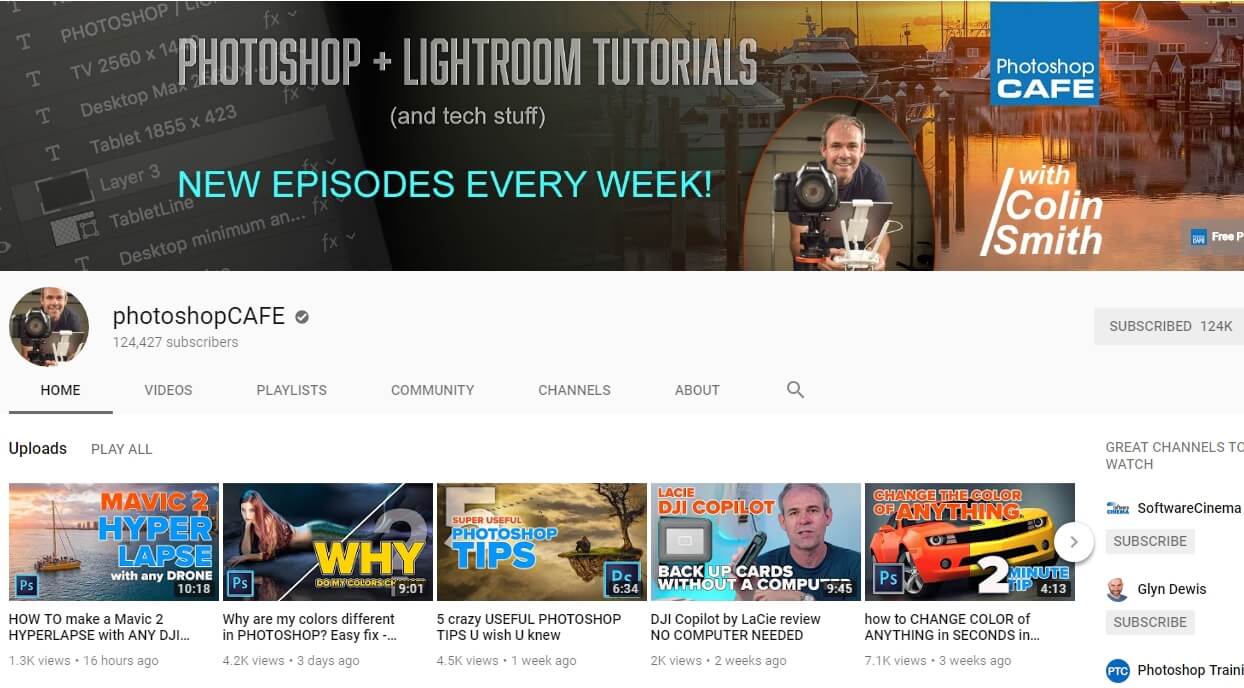 Photoshop and Lightroom tutorials (and the occasional photography tech or drone video) By Colin Smith and friends. Learn how to use Adobe Photoshop and enjoy digital imaging technology. Travel with me on the occasional vlog too.
Photoshop Tutorials | Photo effects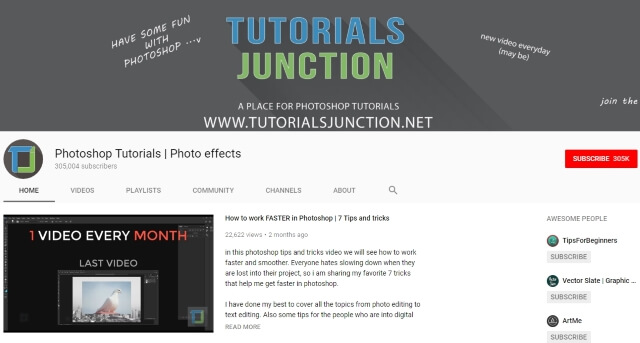 Tutorials related to photo editing and graphic design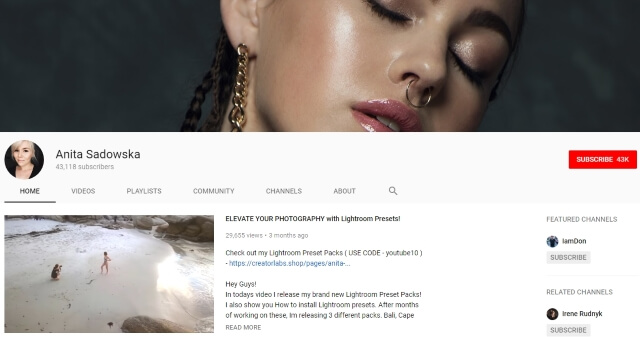 FASHION & PORTRAIT photography tutorials and Photoshop editing tutorials from Ireland based Professional Fashion Photographer Anita Sadowska.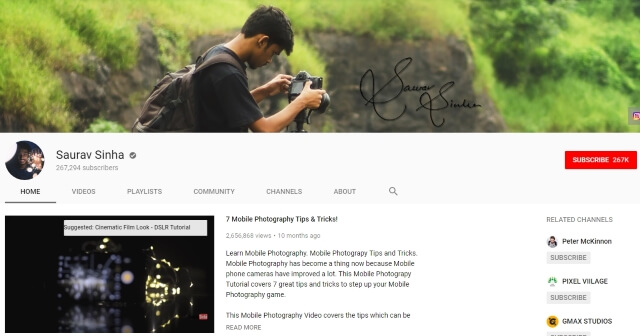 Photography Tutorials, Videography Tutorials, and Camera Geek. Also, you can Learn Mobile Photography. Mobile Photography has become a thing now because Mobile phone cameras have improved a lot. This Mobile Photography Tutorial covers 7 great tips and tricks to step up your Mobile Photography game.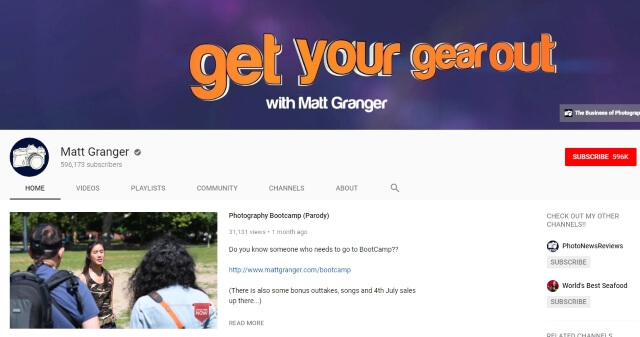 Whether you shoot Nikon, Canon, Sony, Pentax, Leica… or WHATEVER – you are welcome here!
Photography tips, tricks, and reviews from Matt Granger.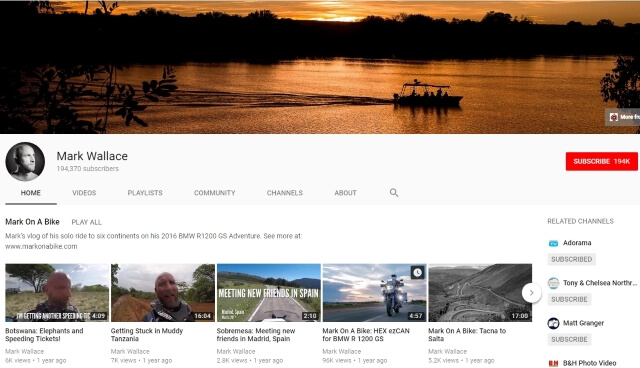 Mark Wallace is a photographer and photography instructor. You can learn more about his workshops at snapfactory.com. This channel is dedicated to the art of photography. We wish to educate, inspire, and connect photographers.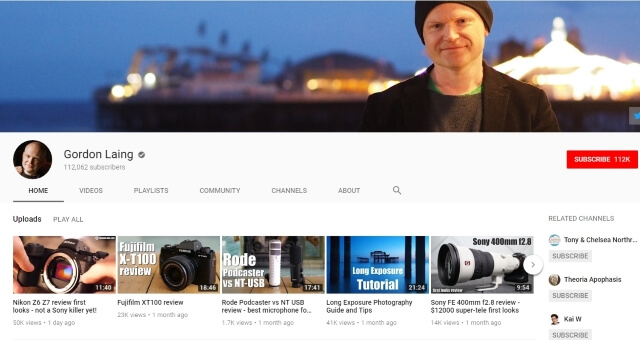 Camera, DSLR and lens reviews, plus photography tutorials and more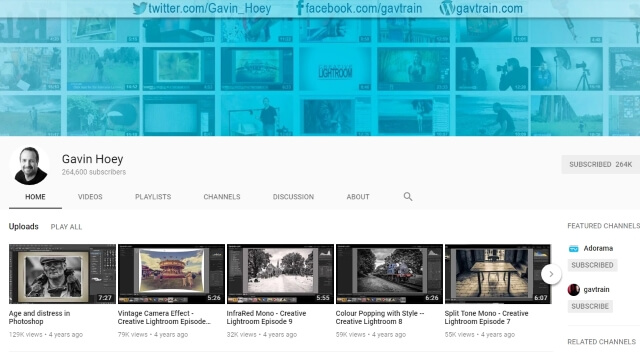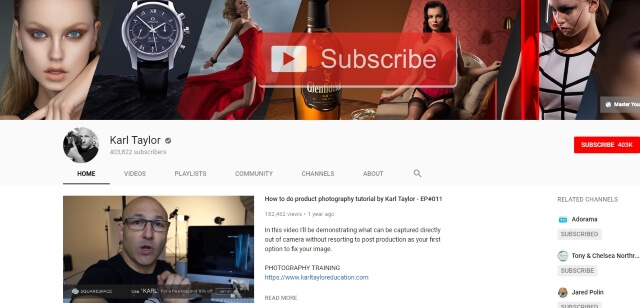 Karl has been a professional photographer for more than 20 years. His work is published internationally and he regularly works for some of the world's leading companies. Karl became involved in the photography training market ten years ago after hosting lectures in photography and finding he had a knack for explaining the subject in an entertaining and understandable way. Since then Karl has become very passionate about his Training Series and is keen to demonstrate professional but achievable photography techniques in the simplest way possible.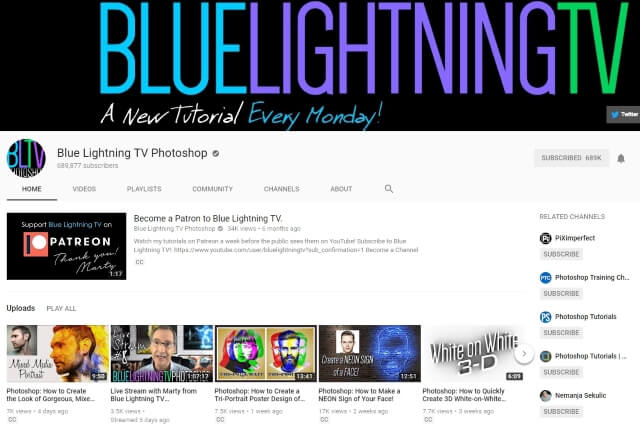 Marty Geller, Founder, and Director of Blue Lightning TV has had a long career providing on-air and print work for the television and entertainment industries.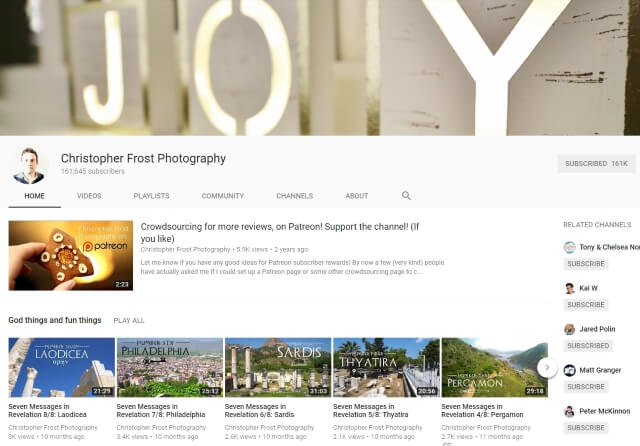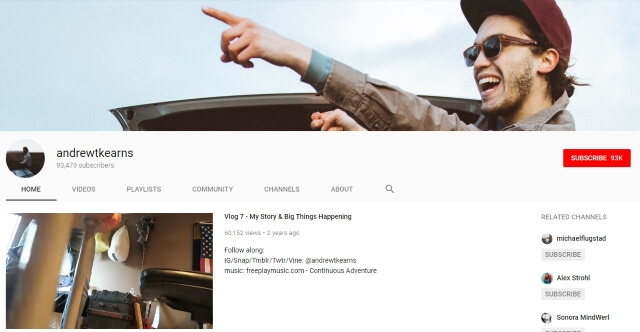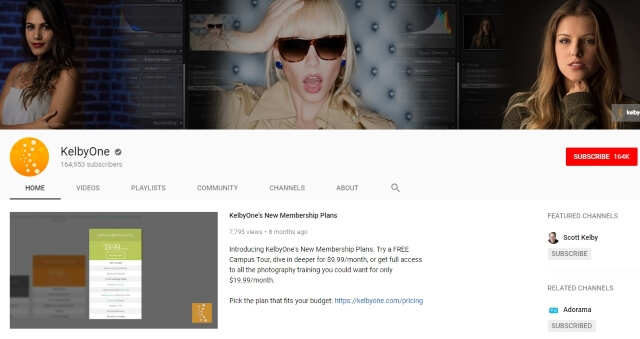 Related Posts
Best Books For Learning Photography
Learn Digital Photography Online
Thanks for reading, I hope you enjoyed the article if you have any questions just post them below & I will be happy to answer you.
If you enjoy the site, don't forget to subscribe, we will only inform you when a new article is posted.