When shopping for a mirrorless camera it's easy to get caught up in the resolution, burst rates, and other features that high-end models provide! Sometimes we need to pay more attention to what our wallets have to say. But there are still fantastic options that can satisfy both heart and bank account – so let's talk about the best affordable mirrorless cameras of 2021!
The Best Affordable Mirrorless Cameras of 2021
Canon EOS RP
Nikon Z5
Fujifilm X-E3
Olympus OM-D E-M5 Mark III
Sigma SD Quattro
Let's talk about each camera in depth.
1) Canon EOS RP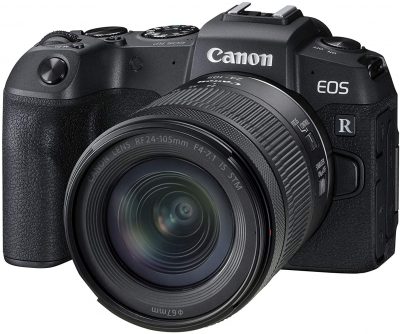 While Canon's full-frame lineup is often pricey the entry-level EOS RP has a lot to offer budget-minded photographers. A full-frame 26-megapixel sensor, for one, is perfect for just about any photography style short of large print needs where more resolution matters!
And despite being "entry-level" we still get full dust and moisture-sealed body for shooting in inclement weather. And the camera has an astounding 4779 autofocus points, making nearly any composition and tracking setting simple to set up.
Videographers will love both the 4K video output as well as the 3″ fully articulating LCD screen; perfect for both vlogging and selfie shooters. And despite being mirrorless you still have full access to the huge library of Canon DSLR lenses. The Canon EF-EOS R Mount Adapter is not only cheaper than its Nikon counterpart but also fully weather-resistant!
2) Nikon Z5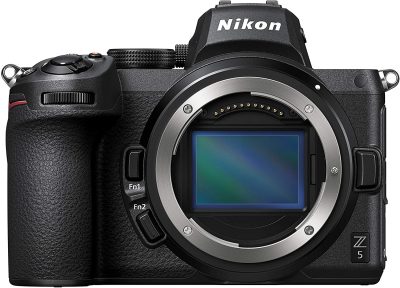 Nikon has a number of full-frame cameras on the market already, including the Z6 and Z7 series. However they also quietly released the Z5 model, a beginner-oriented full-frame camera that still has very impressive specifications!
Considering it also offers in-body image stabilization (IBIS), a 24-megapixel sensor that's close to the 25 MP of the Z6, dual SD card slots, 4K video output, and full weather sealing, the Z5 is a great option for budget-oriented photographers who still want the highest possible image quality.
The only real differences are that the Z6 has a much faster burst rate (12 fps vs 4.5 fps), a sharper LCD screen, and a "professional" top LCD plate. In fact, the newer Z6 II only improves on it by adding a second SD card slot, making the Z5 an extremely attractive choice in the Nikon mirrorless lineup!
3) Fujifilm X-E3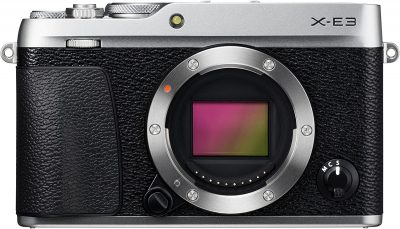 If you don't mind a slightly smaller APS-C sized sensor the Fujifilm X-E3 is a highly affordable mirrorless camera for photographers looking for a pocket-sized body. Street,d documentary, and travel photographers may find a full-frame body too much. But the 337 gram X-E3, paired with the XF 18mm f/2 or 27mm f/2.8 R WR pancake lenses can go nearly anywhere a cellphone can!
Unlike their pro line of X-T# cameras, the X-E# isn't weather sealed. They are also rangefinder styled, with a 2.36 million dot optical viewfinder on the far left corner for composing images. But since the X-E3 uses the exact same sensor as the pro-level X-T2, you can expect equal image quality to the higher-end model when paired with the right lenses. Fujifilm cameras can also be paired with Instax printers that create physical Polaroid prints!
4) Olympus OM-D E-M5 Mark III
Olympus mirrorless cameras are ideal for photographers that value size, rugged weather sealing, and an affordable yet fleshed-out lens collection! The E-M5 Mark II is small yet supremely powerful. Fast enough to track birds in flight and with the right lenses and settings, take ultra-high-resolution landscape and architecture shots!
121 autofocus points allow you to flexibly compose your scene regardless of your subject's placement in the frame. And since it uses the same sensor as the flagship OM-D E-M1 Mark II, there is no difference in image quality between the pro body and this more affordable one!
Despite the lower resolution and smallish sensor of the E-M5 III, you have the option of creating massive 80-megapixel files in the right conditions! Like many IBIS-equipped cameras, the E-M5 has a high-resolution pixel shift setting. The camera takes eight images in rapid succession, shifting the sensor slightly to ensure a different color filter records light for each image. And then it combines them in-camera to form a massive RAW or JPEG file with improved color and detail information!
5) Sigma SD Quattro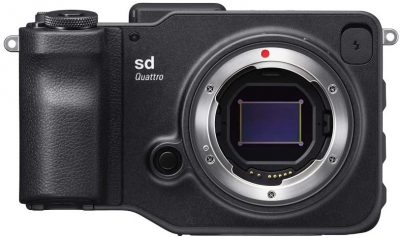 Last but not least is the extremely unique Sigma SD Quattro, which uses an entirely different digital imaging sensor from other cameras. Rather than a color filter array, Sigma cameras use silicon wafers that directly measure incoming light. The process of focusing and writing to an SD card is slower than what most other mirrorless cameras can output. But the resulting color depth and sharpness are on par with high-resolution full-frame and medium format cameras like the Sony A7RIV!
Sigma also makes an APS-H model (the SD Quattro H) which has an equivalent 51-megapixel resolution for high-end landscape, fashion, portraiture, still life, and other genres where speedy autofocus isn't necessary. Weather sealing makes this an excellent outdoor camera. Best of all, the SD Quattro uses Sigma's SA DSLR lenses, which are often bargain-priced when bought used. Cheaper lenses help the Quattro remain one of the best affordable mirrorless cameras around!
Can't afford a brand-new mirrorless camera?

Sometimes, Mirrorless cameras can be very expensive for many people. However, Keh is a great option to get a used one at a reasonable price. Read the full review here.
Up To 40% Off Regular Priced Used Photography Equipment
Thanks for reading, I hope you enjoyed the article, in case you have any questions just drop them below & I will be happy to answer you.
Featured photo by www.t3.com.
Related Articles
If you enjoy the site, don't forget to subscribe, we will only inform you when a new article is posted.