Modern DSLR cameras are reliable pieces of hardware, but they occasionally may fail because of user error and a lack of digital camera maintenance. In this post, we will discuss how to take care of your DSLR camera. First, we will give you some common tips for making your camera function as it is intended to. Secondly, we will lay down the cleaning and maintenance tasks that should be carried out regularly.
How to look after your camera
If you look after your camera properly and follow the below tips, it will reward you with a long life. Here are the most important aspects of taking care of your camera.
Such a large number of individuals simply bear their cameras in… whatever. They stuff them in their rucksacks, their handbags, their bags, and even their fanny packs! Some may even bear them like a cell phone: in their grasp. Treating a camera like this isn't useful for its appearance. A camera can get scratched effectively, and residue can gather all over its fragile parts. What you need is a camera bag!
A camera bag accomplishes something other than securing the camera against scratches and residue, it guards it also from rain although many new cameras are waterproof outwardly.
Whenever possible make sure to use neck straps or wrist straps with your camera as you're shooting photos outside. If you slip while hiking, or if you lose the grip on your camera near the pool, the straps can save your camera from a potentially disastrous fall.
Do not Leave Your Batteries in Your Camera while not in use
Camera batteries can leak acid, and it can get corrosive if you keep the batteries inside in a moist area. Therefore, it is necessary to remove your batteries from the camera when not in use, make it a habit!
Remember to Turn Your Camera Off Prior to Doing Anything
When you are going to swap lenses, change memory cards, or disconnect or attach cables your camera should be turned off first.
Put on the Body and Lens Caps while not Using
Using a lens cap and a body cap is vital to maintain a DSLR camera and lenses in good condition.
Oils from your skin can smudge the lens and LCD, eventually causing permanent damage. Clean the lens with a microfiber cloth as soon as possible anytime you see a smudge from your fingertips.
Swap lenses in a protected environment
You should be careful when changing lenses because that's a prime occasion for dirt to sneak into the camera. so try to find a way to shelter the camera while making the lens exchange. Try to point the camera slightly downward when you attach the lens; doing so can help prevent dust from being sucked into the camera by gravity.
Avoid exposing your camera to rapid changes in temperature
Changing temperature extremes (such as from an air-conditioned office into the heat of a summer day) is bad for your camera. To minimize this issue, when you arrive at your destination, remember to leave your camera in the bag for a while so that it can acclimate to the change in temperature. Another issue is the condensation, if you go out in humid weather, condensation will almost immediately attack your lens and viewfinder. Again, the solution is just to let the camera sit in the humid temperature for a while until condensation disappears.
Water and humidity (especially salt water) can short out important camera circuitry and corrode metal parts. A few raindrops probably won't cause any big problems, but exposure to enough water can result in a death sentence for a camera. If it is raining, use a rain protective cover
Use a Filter to Protect Your Camera Lens
The lens of your camera is naturally fragile. As such, it is susceptible to scratches, cracks, dents, and fingerprints. It is a good idea to attach a UV filter to your lens, it will help to protect it.
It is a good idea to buy a screen protector to guard your LCD screen. An LCD protector can prevent the camera screen from high impact drops, scratches such as keys and knives, scrapes, and bumps. Just make sure you pick up the right product for your camera model.
Handel your camera memory cards with care
Take the following precautions to keep memory cards in good working order and ensure the safety of the pictures they hold:
Avoid touching the contact areas of the card.
Turn off the camera before inserting or removing a card.
Use special care when inserting CompactFlash cards.
Store extra cards properly.
Check the lock switch (SD cards and some CFast cards).
Format the card.
If you accidentally delete your stored photos, remember that there are software packages that allow you to restore your lost photos.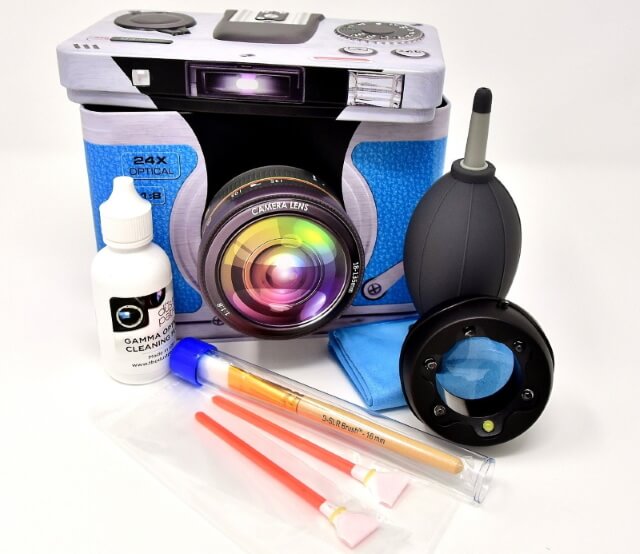 Image by Alexas_Fotos from Pixabay
Steps to clean and maintain your DSLR camera
There is some regular cleaning and maintenance work to be done in order to make sure you keep your camera in a good performing condition. My recommended cleaning kits are shown at the end of the post. Before continuing, I would like to mention some precautions in doing the cleaning process:
Never use canned air to clean any part of the DSLR camera.
Never use alcohol, paint thinner or other solvents on any part of the camera.
Never use a paper towel, tissue, or paper-based products to clean your camera.
Never place the cleaning liquid directly on the camera, just dampen the cloth only slightly, and then clean the camera.
Camera Body cleaning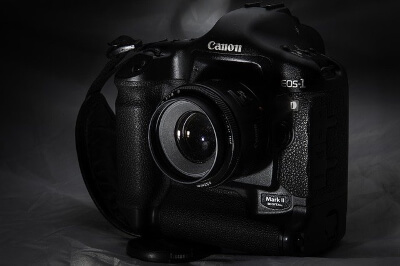 Use a soft, dry cloth, such as a microfiber cloth, to clean the camera body gently of any grime, dust, or fingerprints. For persistent grime, slightly dampen the cloth with distilled water.
Lens Mount cleaning
Keep this area dry and free of grime with a microfiber cloth.
LCD Screen cleaning
Use microfiber-cleaning cloth for this task. If necessary, dampen it slightly, but don't use any cleaners or solvents; these can cause peeling. Use as little pressure as possible.
The Mirror and focusing Screen Cleaning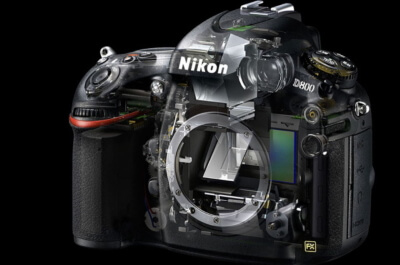 A DSLR camera has a mirror mechanism inside the camera that becomes exposed to the outside environment each time you change the lens. To do the cleaning, just blow the mirror and the focusing screen using the air bulb. Clean both with a lens brush, taking care not to brush dirt back into the camera.
Image sensor cleaning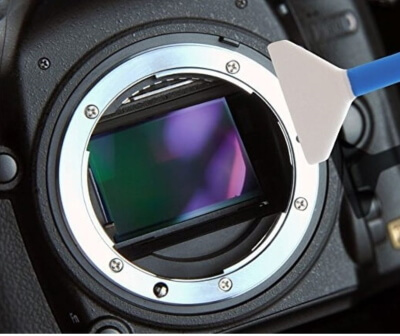 Some cameras have a built-in image sensor cleaning system, usually involving a fast vibration of the sensor. You should try this function first (if it exists).
Then use a swab or a sensor brush to clean it. For more information about dry and wet cleaning methods, you may check my post "How To Clean Digital Camera Sensor"
Camera lens cleaning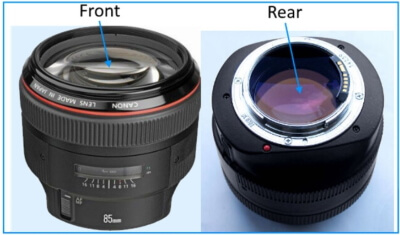 Use a small blower bulb and a soft brush to remove dust or sand. Then, gently wipe the lens with a dry, soft cloth in a circular motion from the middle outward. For detailed steps, you may check my post "How To Clean Your Camera Lens? – Protect Your Asset"
Recommended cleaning kits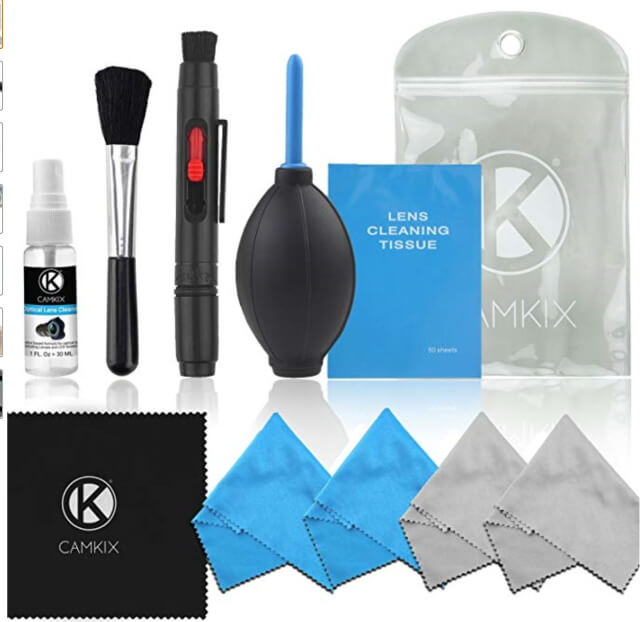 Product highlight:
A comprehensive kit for cleaning your DSLR camera: This kit includes a variety of cleaning tools to make sure that your DSLR is always spotless and fully functional.
Air blower for removing dust dirt: The air blower will direct a stream of air to blow away dirt and dust from your lenses or camera sensor.
Re-usable spray bottle with cleaning fluid: The spray bottle is filled with an alcohol-free cleaning solution. Once you have used up all of the liquid, you can refill the bottle with the cleaning solution of your choice.
Microfiber cleaning cloths and lens tissues: Both of these items can be used to gently remove dust and dirt from your lens.
Double-sided lens cleaning pen – two cleaning options in one: This tool features a dust removal brush on one side and a special non-liquid cleaning element on the other side which is designed to never dry out.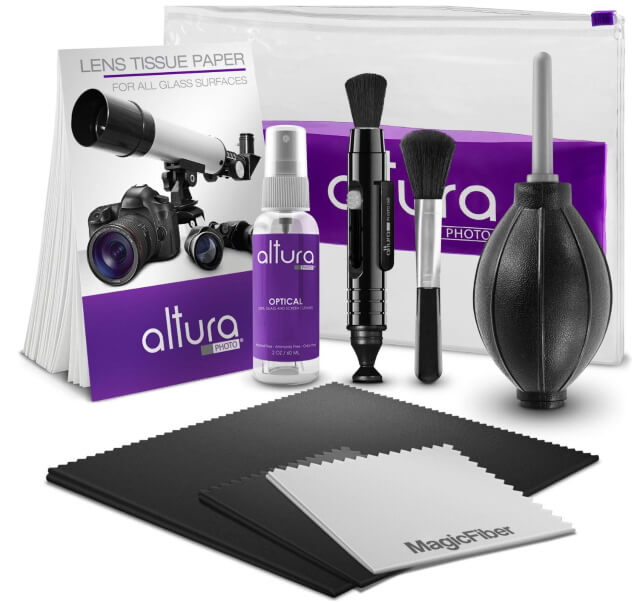 Product highlight:
Kit includes Altura Photo Lens Cleaner 2 oz. Bottle + Lens Cleaning Pen + Lens Brush + Air Blower Cleaner + Altura Photo 50 Sheets Camera Cleaning Tissue Paper + 3 Pack Oversize and Original Premium MagicFiber Microfibers Cleaning Cloths
Altura Photo Premium Lens Cleaner is Alcohol-FREE, Ammonia FREE, and Odor FREE.
Specially formulated for Multi-Coated lenses and safe for use on all sensitive optical surfaces including LCD screens. Not designed to clean camera sensors.
Extremely fine MagicFiber Microfiber leaves zero scratches, streaks, or marks. Safe for all lenses.
Backed with DigitalGoja 90-Day 100% Satisfaction Guarantee.
Related Posts
How To Clean Digital Camera Sensor
How To Clean Your Camera Lens? – Protect Your Asset
Camera Bags For Women Photographers – 8 Unique & Colorful Bags
DSLR Camera Bags – Top 5 Reviewed
Top Rated Camera Bags – The Best 6 In 2018
Thanks for reading, I hope you enjoyed the article if you have any questions just post them below & I will be happy to answer you.
If you enjoy the site, don't forget to subscribe, we will only inform you when a new article is posted.