Nikon has been in the photography business for decades because they make some of the finest lenses and cameras the world has ever seen. Their speed and handling also make them especially appealing for sports photographers who need reliable bodies that focus quickly and have superb image quality. Given how many models there are out there, I thought it worth discussing which are the best Nikon cameras for sports photography!
What Is The Best Nikon Camera for Sports Photography?
Nikon D6
Nikon D850
Nikon D780
Nikon D500
Nikon Z6II
Let's discuss each camera in depth.
1) Nikon D6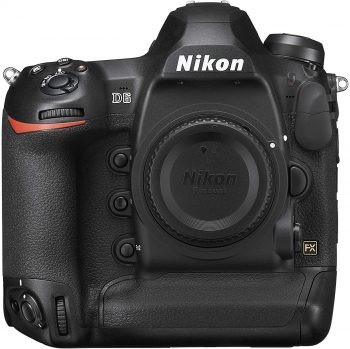 Sports photographers around the world find the Nikon D6 to be perfect for action images in challenging lighting conditions. At first, you might be surprised by the lower-than-average sensor resolution. 20.8 is just under the 24-megapixel standard and a far cry from the 45.7 megapixels of the Nikon D850. 
But the lower resolution coupled with a full-frame sensor means you have larger light-gathering pixels. This makes the Nikon D6 ideal for low-light photography where clean, noise-free images are preferable to high resolution – but high noise – ones. 
105 cross-type autofocus points provide rapid phase detection acquisition across the frame, including face detection. The D6 uses Nikon's latest Multi-CAM 37K autofocus system and a blazing-fast EXPEED 6 processor. All of this is necessary considering it can shoot up to 14 frames per second RAW. And thanks to the dual CF Express memory cards and a buffer capable of holding up to 100 images, you'll never be left waiting for the camera to finish processing photos during a high-speed event!
Sample Photos Of Nikon D6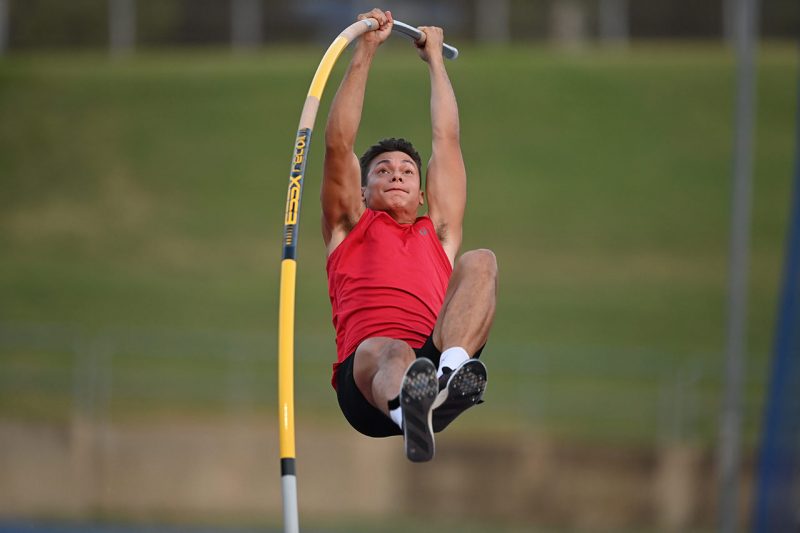 By Nikon Rumors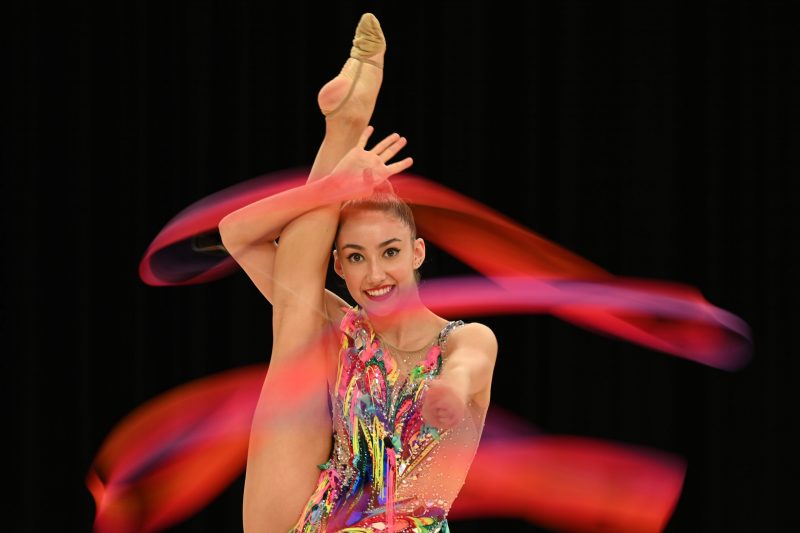 By Nikon Rumors
2) Nikon D850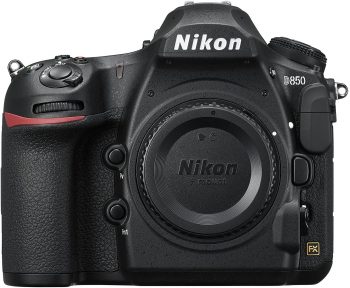 While the Nikon D6 is all about speed the D850 offers some of the highest possible image quality. The 45.7 megapixel sensor allows you to crop in almost endlessly, expanding the range and composition options available to you. And if you need to create billboard or gallery sized prints you'll need a sensor of this resolution.
Like all of Nikon's pro series the D850 is fully weather sealed for outdoor sports and wildlife photography. It's also equipped with WIFI to allow you to tether the camera to your smart device for remote operation and fast image transfers. The maximum burst rate of 7 frames per second is slower than the D6 but still excellent considering how much data each file contains. 
While the D6 is still the low light king the D850 uses a backside illuminated structure (BSI) in its sensor. This technology increases the light sensitivity and improves its noise performance relative to non-BSI sensors. You can expect roughly 1 stop of exposure in improvement!
Sample Photos Of Nikon D850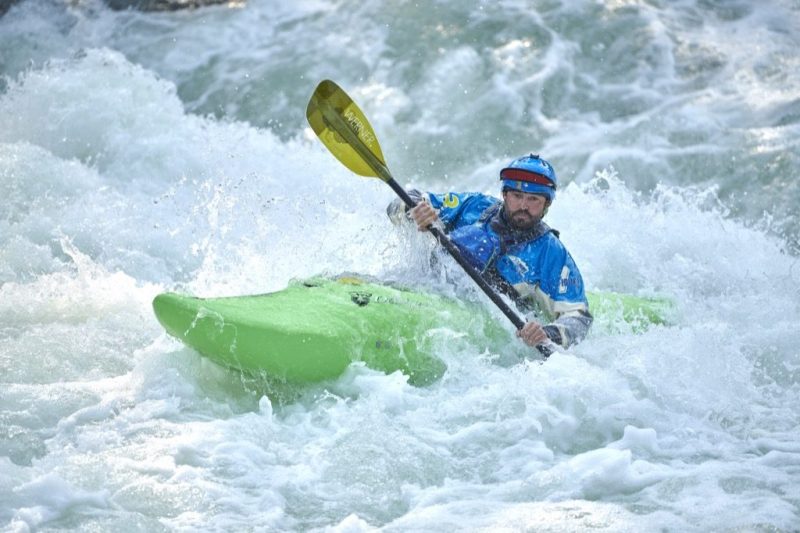 Copyright: ©2017 David Schloss Digital Photo Pro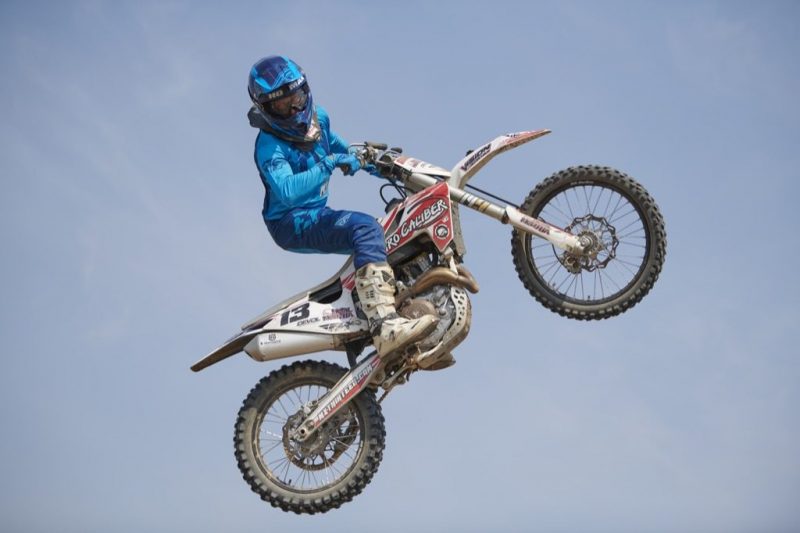 Copyright: ©2017 David Schloss Digital Photo Pro
3) Nikon D780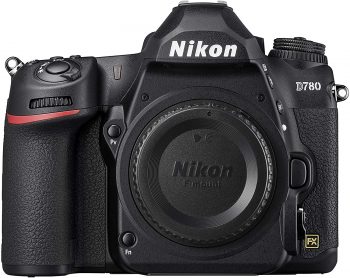 For many photographers, 45.7 megapixels is simply too much. While endless resolution sounds appealing it also means longer processing times in post and more storage space eaten up. Thanks to its 24.5-megapixel sensor the Nikon D780 is an excellent balance between resolution, file size, and light sensitivity, offering just a little more resolution than the D6 while being significantly more affordable.
The D780 is the replacement for the immensely popular D750, previously the enthusiast's full-frame Nikon of choice. The improvements over the D750 are significant enough to warrant a close inspection; a maximum shutter speed of 1/8000ths of a second makes the D780 a better choice when shooting at a wide open aperture on sunny days. 
And the battery life has been doubled to an astounding 2260 shots per charge; incredible even for a DSLR camera. Bluetooth, focus stacking, and autofocus sensitivity down to -4EV make this the best enthusiast-level full-frame DSLR Nikon makes!
Sample Photos Of Nikon D780
By DP Review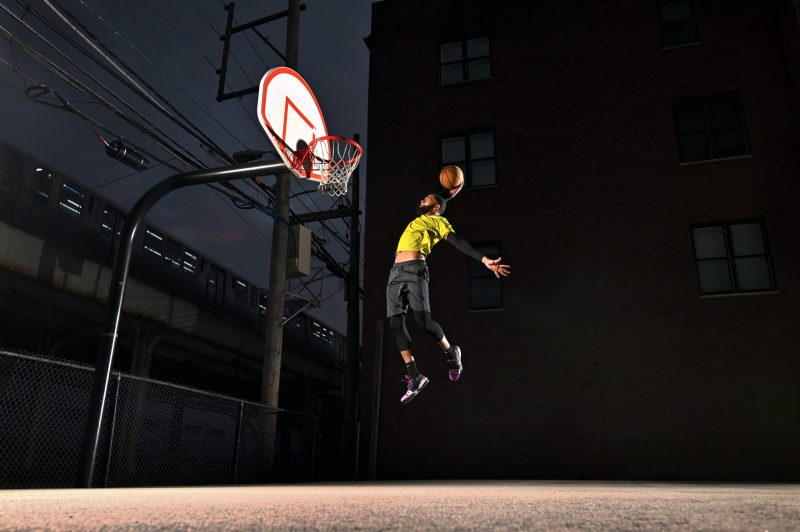 By DP Review
4) Nikon D500
APS-C has one significant advantage over full-frame when it comes to sports photography: the crop factor. By extending the effective reach of your lenses by 1.5x you can capture images from a greater distance from the sidelines.
The D500 is Nikon's pro-level APS-C body, taking the best features of the previous cameras and mating them to a 21-megapixel crop sensor. Twin SD card slots, full weather sealing, and a top LCD display give this camera the feel and handling of a miniature D850. 
Nikon has several APS-C cameras, though, including the quite capable D7500. That said, there's no real contest. Besides twin SD slots and weather sealing, the D500 has three times as many autofocus points, higher battery life, and a faster continuous burst rate (up to 10 fps) compared to the enthusiast-level D7500. And the slightly lower resolution (21 vs 24 megapixels) gives the D500 a boost in low-light performance thanks to its larger individual photosite!
Sample Photos Of Nikon D500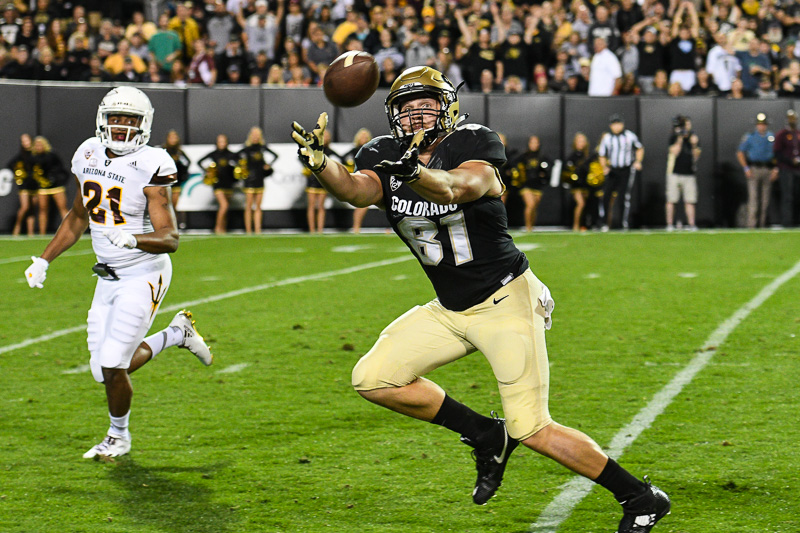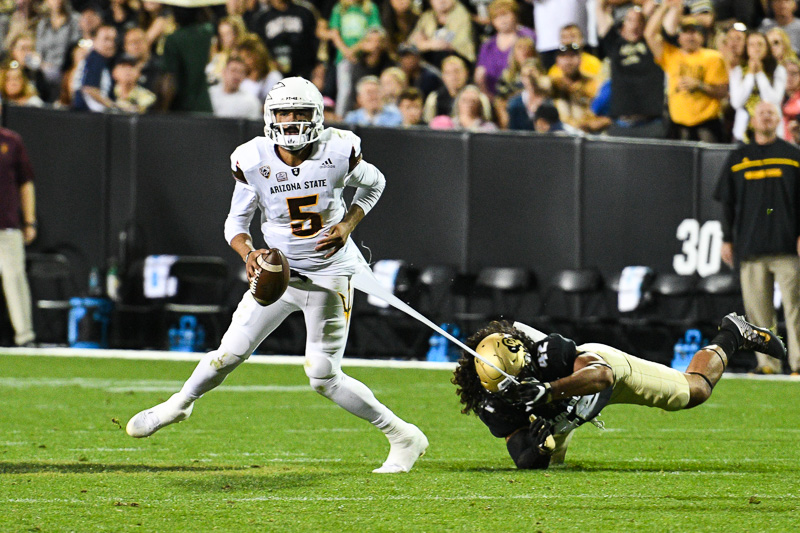 5) Nikon Z6 Mark II
Nikon's only recently entered the full-frame mirrorless market. And their latest cameras are especially good for sports photography. Their lower battery life can be a bit of an issue (410 shots per charge). But in exchange you get sensor-based image stabilization (IBIS), allowing you to shoot at slower shutter speeds without motion blur intruding. And at 705 grams the Z6 II is lighter than any of the DSLRs in this list.
Sports videographers will also love having 4K video recording (3840 x 2160p) at 30 fps and a bitrate of 144 Mbps. IBIS also helps negate the need for a stabilizing gimbal and also works in tandem with stabilized Nikon lenses. In fact, the Nikon Z cameras are compatible with all of Nikon's older F-mount glass assuming you use the Nikon FTZ Mount Adapter. In fact, you can get the Z6 II with the Mount Adapter at a substantial discount when buying brand new. Perfect for Nikon DSLR photographers wary of starting a new lens collection.
The Nikon Z7 Mark II is also an impressive option if you'd prefer a 45.6-megapixel sensor mated to the latest camera technology. Given that speed is more important than resolution in this genre the faster burst rate of the Z6 II (up to 14 fps) makes it one of the best Nikon cameras for sports photography.
Sample Photos Of Nikon Z6 Mark II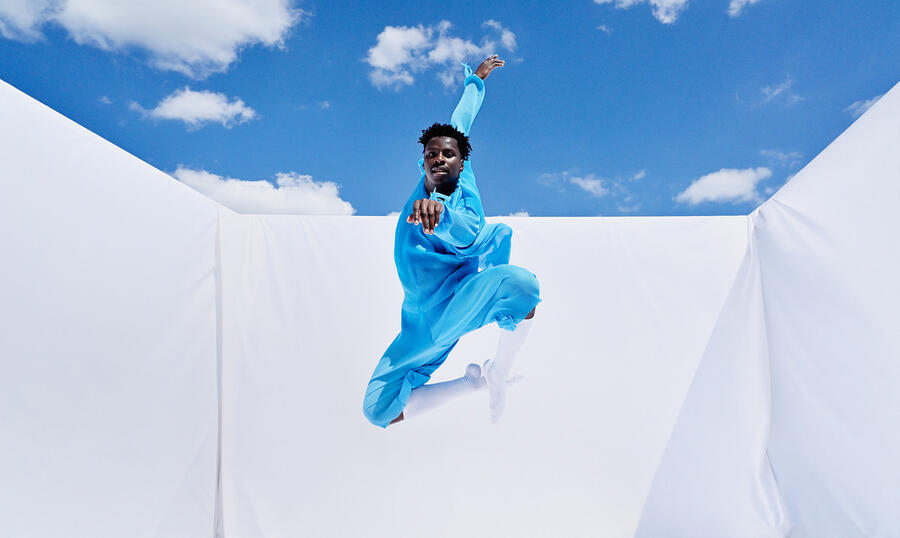 By Nikon China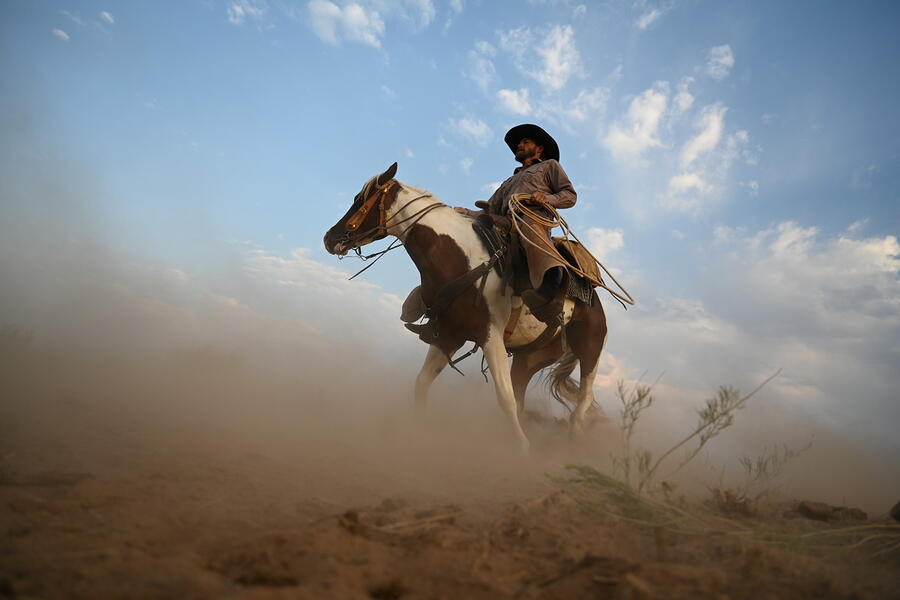 By Nikon China
What about the Best Nikon Lenses for sports photography? Read here my top picks!
Can't afford a brand-new Camera?

Sometimes, Cameras can be very expensive for many people. However, Keh is a great option to get a used one at a reasonable price. Read the full review here.
Up To 40% Off Regular Priced Used Photography Equipment
Are you a Canon Shooter?, read here about Best Canon Lenses for Sports Photography & The Best Canon Cameras for Sports Photography
Thanks for reading, I hope you enjoyed the article, in case you have any questions just drop them below & I will be happy to answer you.
The featured Photo by Bob Martin.
If you enjoy the site, don't forget to subscribe, we will only inform you when a new article is posted.