Social media marketing is far from being just a trend these days. It is the new way of doing business for the majority of brands.
Considering that an average individual in the US spends 2 hours and 3 minutes on social networking sites every day, professionals like photographers can overcome competition, increase visibility, drive traffic to their sites, and generate good sales with the right social media strategies.
One of the greatest perks of being a photographer is working easily across the world since you have all your equipment with you. But the entire procedure can get difficult for you if the world does not know about you, and that's where social media marketing for photographers takes effect.
So, start improving your digital marketing skills while engaging social media within your photography marketing strategy. Here are seven photography marketing strategies you can use for growth:
1. Be Consistent by Choosing Between Diversification and Niche Appeal
Since you are a photographer, chances are you specialize in a particular field. Therefore the niche appeal social media marketing strategy will work for you. For the uninitiated, niche appeal involves creating a business that appeals to a specific demographic. This can be anything, from a style or color scheme to a subject matter.
But for the niche appeal strategy to drive results, all content you post on social media sites should follow the same. Your niche appeal strategy should be tailored to present your photography's specific and recognizable aesthetic.
Even hashtags, the most popular social media marketing tools, should target only those individuals that get attracted to your photography theme. This is important because only those individuals have a chance of sticking around your content and following it.
One of the greatest benefits of the niche appeal strategy is that the customers interested in purchasing your courses or in taking your appointment will know what they will get. However, if you do not wish to stick to just one field and are looking to serve more customers, you must employ the diversification strategy.
You can learn from the Instagram photography feed of Studio Fer Sanchez, a platform for newborn and baby photography filled with newborns' faces. By doing so, the studio targets specific audiences interested in baby shoots.
2. Interact with Individuals to Increase Follower Base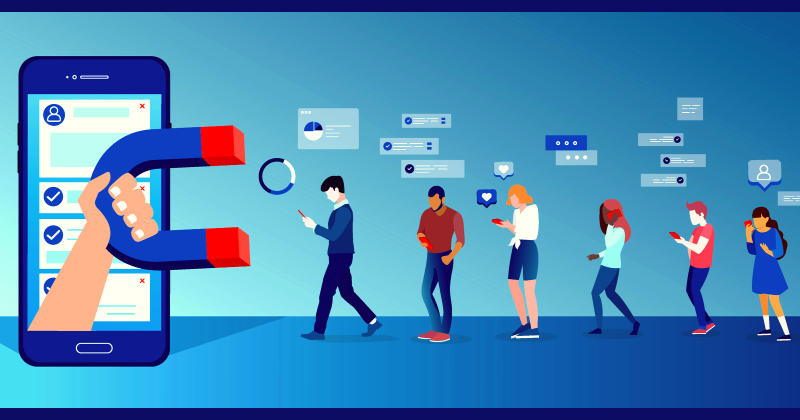 Social media networking sites are for engagement and interaction. Twitter, Facebook, and Instagram, all work to connect users. Being interactive with the people on different social media sites is a good strategy for gaining new fans and followers.
Speak with the people who go through your work and reply to their comments. Also, share some love on social media by liking your followers' posts. You can also use a personalized approach for posting stories on Facebook and Instagram.
Asking different questions to the followers is a good way of being more interactive with them and thus encouraging engagement. Ask the followers to share their photos, opinions, and stories. Remember, every photograph you post is an excellent scope of interaction for you.
3. Gain More Followers by Being Relatable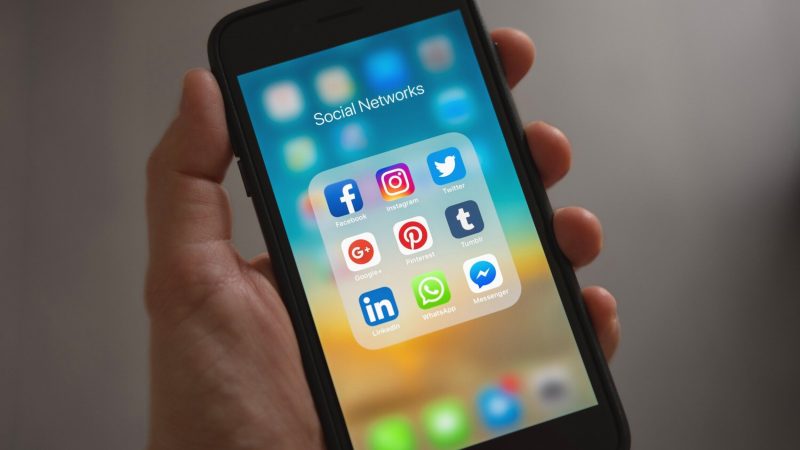 You will get significant business and even repeat customers by being relatable to your customers. The followers on the social media sites want to feel like they can understand, have a kinship, and relate with you. In other words, they want to know you closely. And that's the reason why big companies create a personality for their brands.
As a photographer, you can use the strategy of being relatable by creating more relatable content, so your personality shines in front of your prospects. You can be more relatable by going behind the scenes or making commentaries on your photographs.
If you like doing something, click professional quality pictures of the same. Present parts of your life that people can easily connect with. The added bonus of using this social media strategy is that your clients will feel more comfortable with you and like doing business with you.
4. Use Trending Topics and Hashtags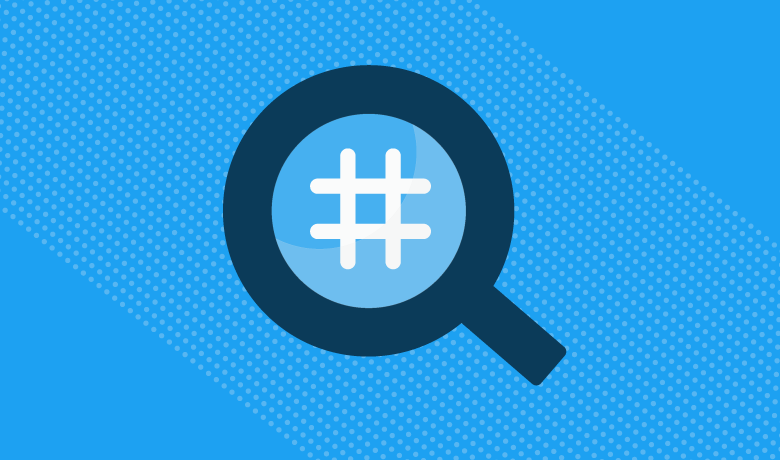 The use of trending topics and hashtags is a fun, easy, and quick way of engaging in the social media culture. The use of current trending topics and relevant hashtags can be one of the most brilliant ways of getting your images right in front of millions of new eyes.
For your information, hashtags are phrases or words preceded by a pound or hash sign, and they are used for identifying messages on specific topics. Adding hashtags to images means categorizing them so users can click on the hashtags and see other images within the same category. And this is one useful strategy that will place your image for public viewing.
You can also participate in Instagram photography programs and contests in your relevant niche to get the viewers' eyeballs rolling. Take the example of Adobe, the computer software company that uses hashtags like #CelebrateBlackCreativity, which gives photographers the chance to be featured on Adobe's feed.
Your pictures getting featured in these contests and programs will put you right in front of the audience to give you good sales.
5. Use Branding and Stay Consistent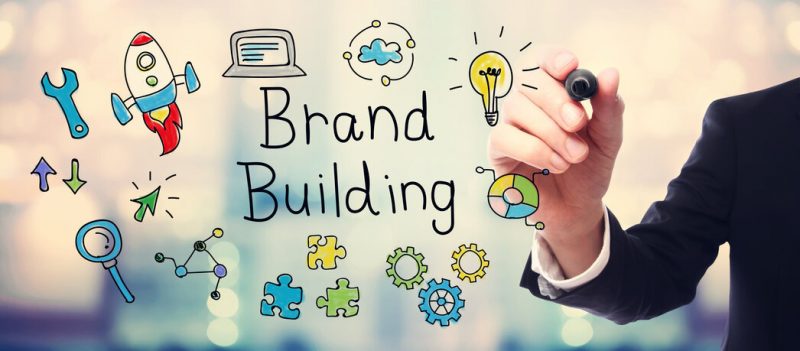 Do not ever forget the basics of your business. Embrace branding by creating entertaining behind-the-scenes shots or niche content. This will help you in building a recognizable and solid brand.
You can also use social media to embrace your brand and sell the lifestyle associated with the same.
6. Stay Relevant by Producing Quality Content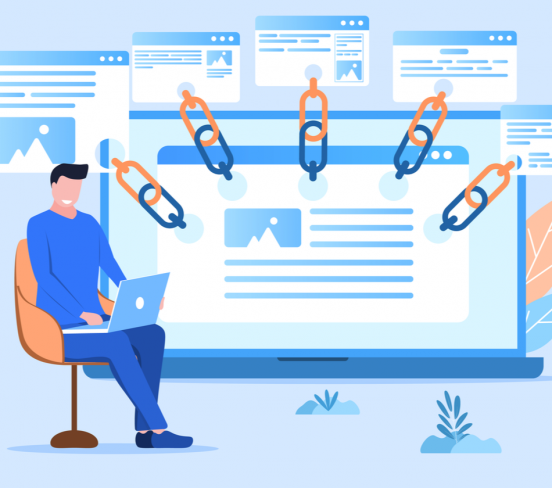 Good quality content on social media entails a beautiful and proficient picture taken with superior quality, professional camera. Nevertheless, there are other essential aspects to consider, which include:
The content expresses an idea and is entirely informational
It is SEO optimized
It is exclusive
It is shareable and entertaining
Keep a close eye on how your followers react to your content and make required changes accordingly.
7. Adapt Your Social Media Marketing Plan for Different Platforms
All the different social media platforms have their specific specialty. Thus, adapting your marketing content for each platform is crucial to get desired user interaction.
For example, Instagram prefers images, while Twitter looks for snappy and quick snippets of the day-to-day life of individuals. On the other hand, Facebook is a sharing and conversational platform.
When choosing your social media marketing plan, you need to keep these factors in mind.
Conclusion
These strategies will help you move ahead and use the different social media platforms for promoting your photography business. The key here is posting consistently, so people know what is going on in your business.
Related Articles
How To Promote Your Photography Business Online
What Is The Best Website Builder For Photographers
Thanks for reading, I hope you enjoyed the article, in case you have any questions just drop them below & I will be happy to answer you.
If you enjoy the site, don't forget to subscribe, we will only inform you when a new article is posted.