"Throughout the history of photography, buildings have been highly valued photographic subjects, mirroring society's appreciation for architecture and its cultural significance. By the 1860s, architectural photography started to become an established visual medium.
Much as building designs changed and broke with traditional forms, architectural photography also evolved. During the early-to-mid-20th century, architectural photography became more creative as photographers used diagonal lines and bold shadows in their compositions, and experimented with other techniques." The above paragraph is from Wikipedia history of architectural photography.
Architectural photography is a challenging job, figuring out how to get the ultimate shot isn't always easy. At the same time, it is also very rewarding, when you manage to get a perfect shot of a building whether classic or contemporary. Here are some sample photos of modern architecture.
Architectural photography has an almost endless range of possibilities, there are chances to capture some of the world's most significant monuments at one end, whilst at the other end of the scale, there are chances to capture someone's humble home or living space. The interior of the building is another wonderful part of architectural photography; they can offer you a big chance to capture some amazing photos.
I am not going into details on how to shoot every type of building because it is an impossible job, but I will try to give you an understanding of what is involved in architectural photography and may inspire you to get out and give it a try.
The full Guide
Consider the shooting angle
Try to capture a subject from various angles at different viewpoints. You can also move the camera to your left and right, or a little higher and lower than eye level to add some creativity to your photographs. Choosing the shooting angle offers many questions to think it; there are many decisions to be made when approaching a building and when considering angles and the viewpoint from which you are shooting a building. Do you want to fill the frame with the building, or would it be better to put it into a wider context? Would it be appropriate to add trees or people to the scene to show the scale of the building? You want to shoot from an angle that can bring out strong lines or you are looking for a much more relaxing composition that emphasizes symmetry.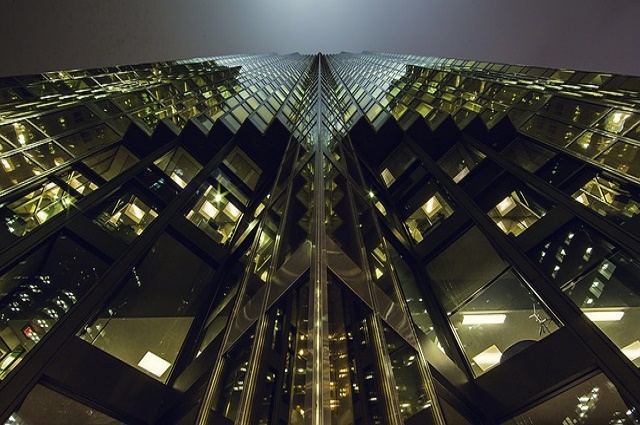 It's also important to remember that image distortion can be a big problem when straight lines appear distorted or warped. A tilt-shift lens can illuminate the diverging lines, but if you are not using them, you have to reconsider the viewpoint from which you are taking your shots. You may check my post How To Correct Lens Distortion – DxO Optics Pro 11 Is The Answer to know more about lens distortion and how to deal with it.
Take some Photos at Night
The look and the view of a building can vary a lot, at different times of the day. If your subject is an old building or church, you can capture a more interesting image at dusk or dawn. Alternatively, if your subject has artificial lighting at night, use a tripod and find an interesting angle, you will surely get amazing shots. It can also be extremely rewarding to work in the evenings, using long exposures to utilize the city lights as the nightlife comes out to play.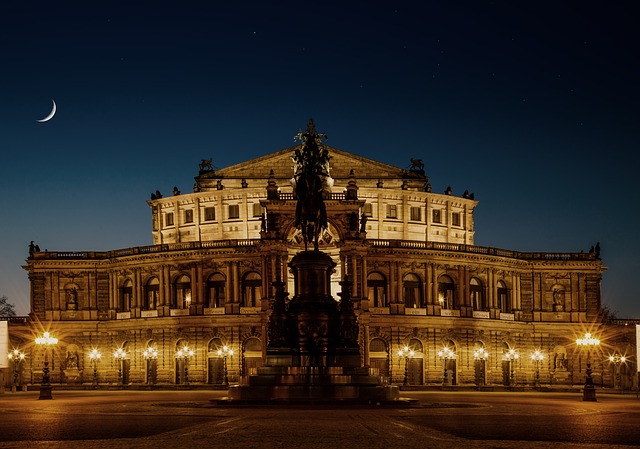 Reflections add an extra dimension to architectural images and allow the photographer to create a canvas on which the building can be playfully distorted.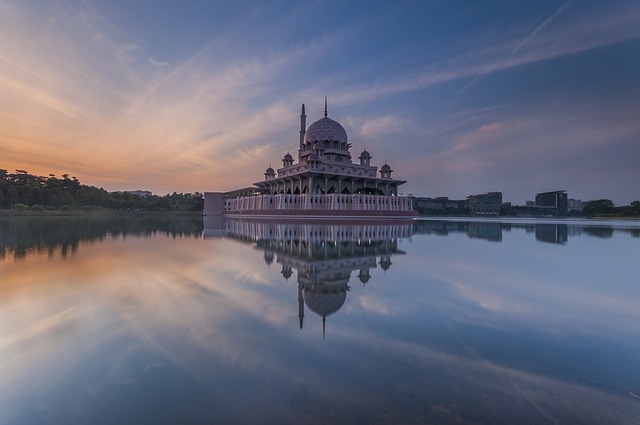 Bright light can cause problems with reflections and overexposure, so it may be better to work in the golden hours around sunrise and sunset to ensure you have soft light to work with.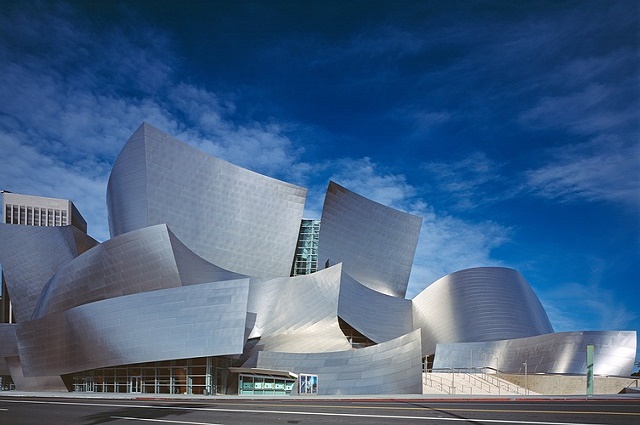 Although the main focus of architectural photography is capturing buildings as a whole, it can also be very interesting to approach a building from a macro level as well.
When exploring both the exterior and interior of the buildings you're working with, be sure to be thinking on a small scale as well as on a large scale. Often architectural details in the more modern buildings lend themselves very well to abstract work.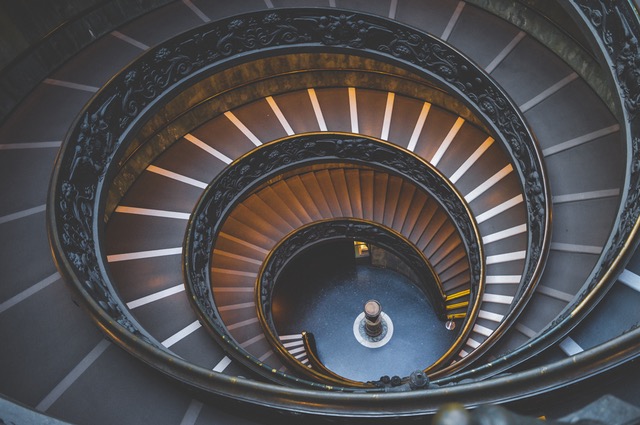 Just like the light, it affects the way the building looks, so your position while taking the shot can dramatically change the view. Pretend you are a bug or ant crawling on the ground, no one really looks up at a building from this angle, but it just might make the most amazing photograph you've ever seen.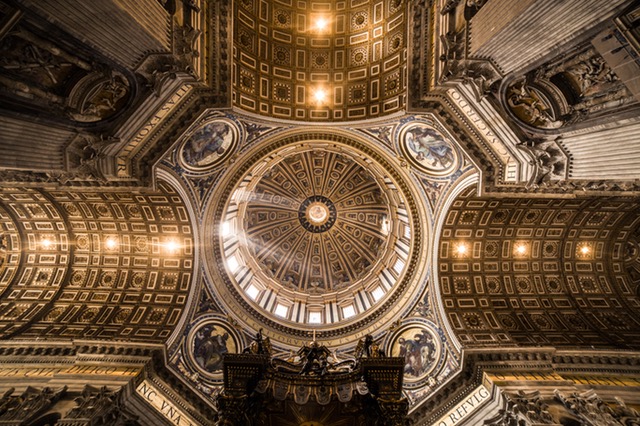 Consider using the Panoramas techniques
You may consider using multiple shots to create a panorama. This is employed more often for landscape, cityscape, and skyline shots, but can be used very effectively when trying to capture a large building or subject. There is much photographic stitching software available online and with a bit of practice can produce some very rewarding results. For a worth-reading post about the panorama technique, you can check my post The Panorama Photography Tutorials.

First of all, you have to make sure that you have the right equipment when it comes to Architectural photography, I think that the lens type is an important factor. A wide-angle, fisheye or ultra-wide angle lens is a good option, but Tilt-shift lenses are invaluable when it comes to architectural and interior photography and are a perfect choice. The ability to adjust the composition, framing, and field of view without tilting the camera up or down (which would induce skewed vertical lines) is the largest benefit of tilt-shift lenses for this application. For more detailed information about tilt and shift lenses you can check my post "What is The Tilt-Shift Lens – Your Ultimate Guide".
If you are serious about Architectural Photography, the following two lenses are considered the perfect lenses: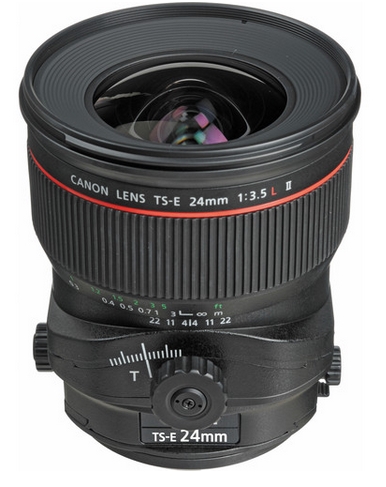 It is a wide-angle lens for Canon EF mount cameras. It provides tilt-shift functions to control the perspective and correct the convergence of lines within your frame. It is especially useful in architecture, landscape, and product photography. The optical tilt mechanisms enable precise control of depth of field along with perspective control. It has incredible color, contrast, and flare control.
Product Highlights
EF-Mount Lens/Full-Frame Format
Aperture Range: f/4 to f/22
Four UD Elements, One Aspherical Element
Floating Optical System, Rear Focusing
Subwavelength Coating
Maximum Tilt: +/- 6.5°
Maximum Shift: +/- 12mm
Mount Rotation: +/- 90°
Locking Tilt-Shift Mechanism
Rounded 8-Blade Diaphragm
You may buy Canon TS-E 24mm f/3.5L II Tilt-Shift Lens from my recommended retail Here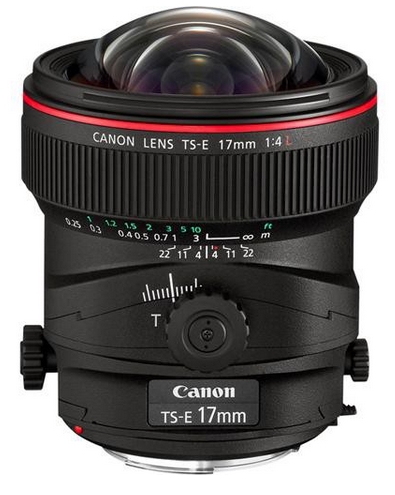 It is an ultra-wide-angle manual focus lens for EF mount cameras with a 104º diagonal angle of view on full-frame cameras. It is the widest tilt-shift lens in the Canon lineup and provides tilt-shift functions to control the perspective and correct the convergence of lines within your frame. It is especially useful in architecture, landscape, and product photography. The optical tilt mechanisms enable precise control of depth of field along with perspective control. It's invaluable when you are backed into a tight corner and 24mm just isn't wide enough. Another great application for the 17 is shooting in tight city streets, which makes it a rather popular travel lens, as well.
Product Highlights
EF-Mount Lens/Full-Frame Format
Aperture Range: f/4 to f/22
Four UD Elements, One Aspherical Element
Floating Optical System, Rear Focusing
Subwavelength Coating
Maximum Tilt: +/- 6.5°
Maximum Shift: +/- 12mm
Mount Rotation: +/- 90°
Locking Tilt-Shift Mechanism
Rounded 8-Blade Diaphragm
You may buy Canon TS-E 17mm f/4L Tilt-Shift Lens from my recommended retail Here