Macro photography is an incredibly popular subset of photography that's all about bringing out the fine details of your subjects. From close-ups of insects to the details of skin and stone, macro photographers strive to show the true beauty of what's up close and personal. But what makes a good macro camera and how does one go about choosing the best one?
What Features do I need in a Macro Camera?
Macro Specialization Modes
Most DSLR and mirrorless cameras are capable of macro photography to some degree. What makes a good macro photography kit is far more about the lens. Lenses with a larger reproduction ratio are considered macro lenses. Most lenses reproduce their subject onto the sensor at a ratio of between 1:10 to 1:5. This means the image created onto the camera's sensor is far smaller than the actual real-life subject. A "true macro" lens reproduces the subject onto the sensor at a 1:1 ratio, which is life-sized. 1:2 lenses are also considered acceptable for macro photography and specialty lenses that focus to 5:1 or greater are also possible, giving you near-microscopic views of your subject.
Shooting with Macro Lenses
We've already discussed the reproduction ratio. Also, bear in mind that macro lenses have razor-thin depths of field that make them challenging to work with. Even stopped down to around f/8 you'll have far less depth of field using an 80mm equivalent than you might expect. Super-macro lenses have depths of field measured in millimeters. Shooting subjects on a flat plane works if you want the entire scene to be in focus, making leaves, stone, and other flat subjects rich in detail great for macro photography. The alternative is focus stacking, which we'll go into below. You may check my recommended macro lens here.
What is the Best Camera for Macro Photography?
With its incredibly high resolution, 45.7 megapixel full-frame DX sensor the Nikon D850 is the darling of professional photographers around the world. Macro photography makes excellent use of high-resolution sensors to bring out minute details without losing sharpness when expanded even further. But what makes the D850 especially good is the in-camera Focus Shirt (focus stacking).
Focus stacking is a technique that's normally far more manual to implement. The user uses a macro lens with a razor-thin depth of field. While the image detail within that slice will be quite sharp, the thin depth of field means focus falls off quickly on your subject, even with the lens stopped down. But by taking a series of images with the plane of focus adjusted after each shot and then combined with software like Helicon Focus, you can create a composite image where the entire view of the subject is entirely sharp with macro-level detail. The only real drawback to focus stacking is that the subject has to remain still to avoid errors from being introduced into the final composite shot.
Like other pro-level models at this price tier, the D850 uses a weather-sealed body that locks out the elements while shooting outdoors. It's easily the heaviest model out of the three macro cameras here.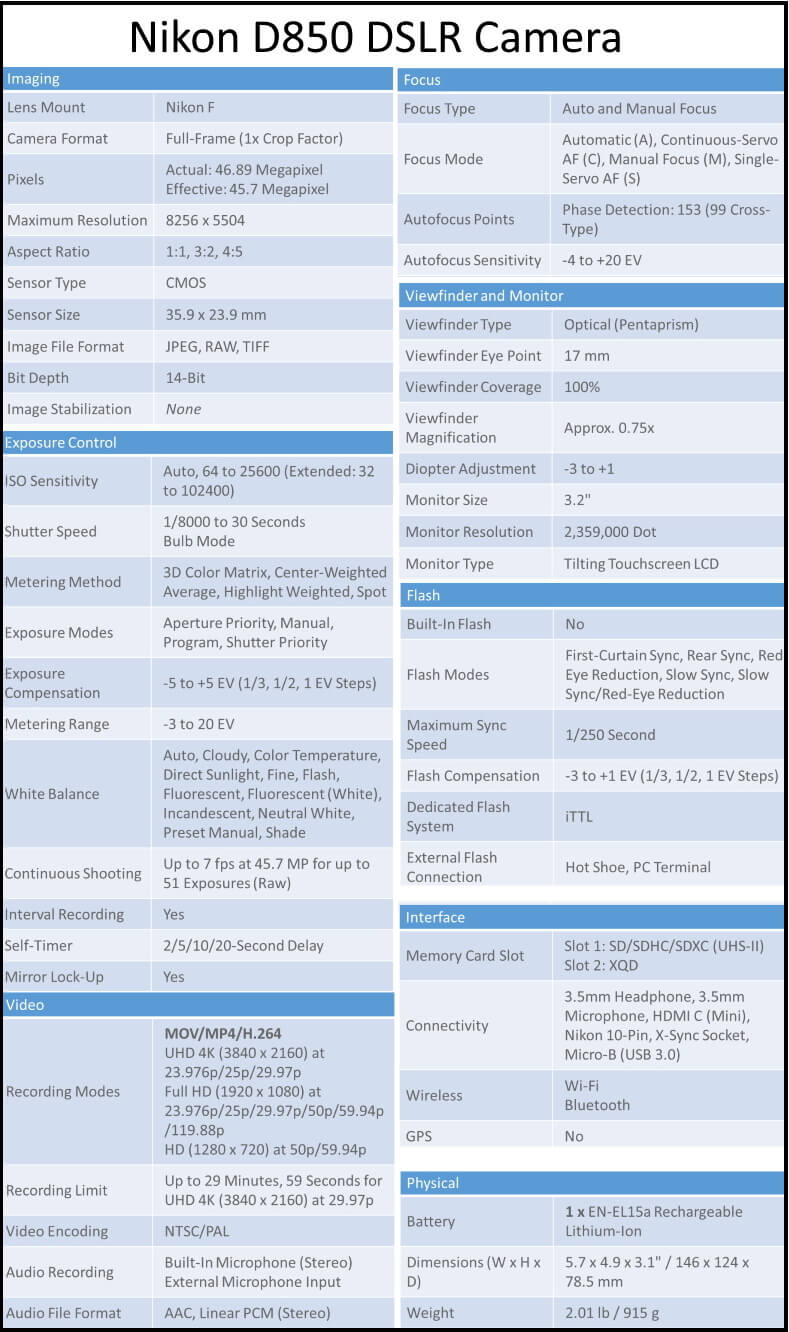 While Micro 4/3rds cameras suffer from having relatively small sensors compared to other interchangeable lens cameras, many of their higher-end models have amazing features to complement macro photography. What makes the G9 and other pro-level mirrorless cameras so revolutionary is that they can stack images in-camera with no extra software required.
Instead of using Photoshop or Helicon Focus you simply select Focus Stacking, select your focus points and let the camera do the rest while sitting on a tripod or other stable surface. Like the D850, any sort of focus stacking requires a still subject. Combined with a dedicated macro lens like the Panasonic G Macro 30mm f/2.8 you'll create images with great detail. The sensor stabilization of the LUMIX G9 provides approximately 6.5 stops of image stabilization as well. While focus stacking handheld is tricky at best IS is great for lowering your shutter speed while shooting handheld and helps mitigate the light-gathering advantage full-frame cameras like the D850 have over Micro 4/3rds sensors.
At 658 g (compared to 1015 g for the D850) the G9 is fairly light, though still fairly bulky for a mirrorless camera. Like the D850 the LUMIX G9 is also weather-sealed to prevent dust and moisture from interfering during an outdoor macro photography shoot. Micro 4/3rds lenses are also smaller and usually significantly cheaper compared to their DX full-frame equivalents but bear in mind full-frame cameras do provide a significant advantage if the razor-thin depth of field is important to you (if you shoot portraits as well, for instance).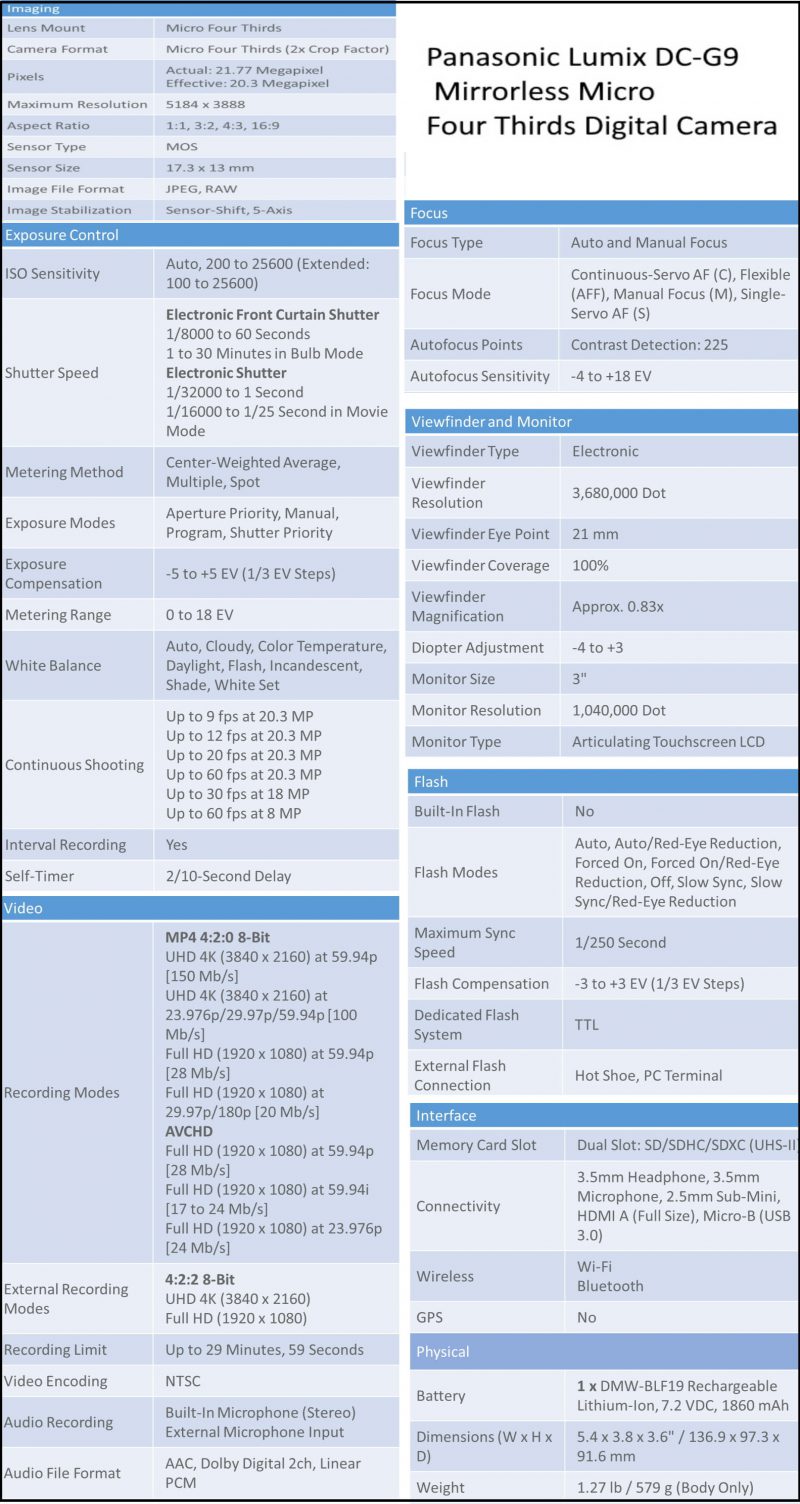 Combining the full-frame advantage with the latest mirrorless sensor stabilization the Sony A7III may be the best choice as an all-rounder that also does macro photography. While the PlayMemories app doesn't offer the feature third-party apps like CamFi Pro & Camranger 2 allow you to focus stack with the A7RIII. The A7RIII's incredible dynamic range thanks to the BSI (backside illuminated) sensor combined with 42.4 MP of resolution make for a great macro camera. Despite having a large 35mm x 24mm full-frame sensor the A7RIII weighs the same as the G9 and is less bulky in terms of dimension.
The A7III is also weather-sealed, but as critics regularly note, Sony's weatherization is pretty inferior compared to that of nearly every other brand. So much so that Sony stopped calling their cameras weatherized after the A7II and started using vague terms like "high durability" and "resistance to wet and dusty conditions." Nevertheless, the durable magnesium alloy chassis will stand up to most elemental exposure so long as you pair it with a weatherized lens. Which is a bit of a problem. All of Sony's G Master lenses offer weather sealing but none of them are 1:1 macro lenses. So Sony loses points if you like doing macro photography in the rain but still holds its own in terms of image quality and macro choices such as the FE 90mm f/2.8 G OSS.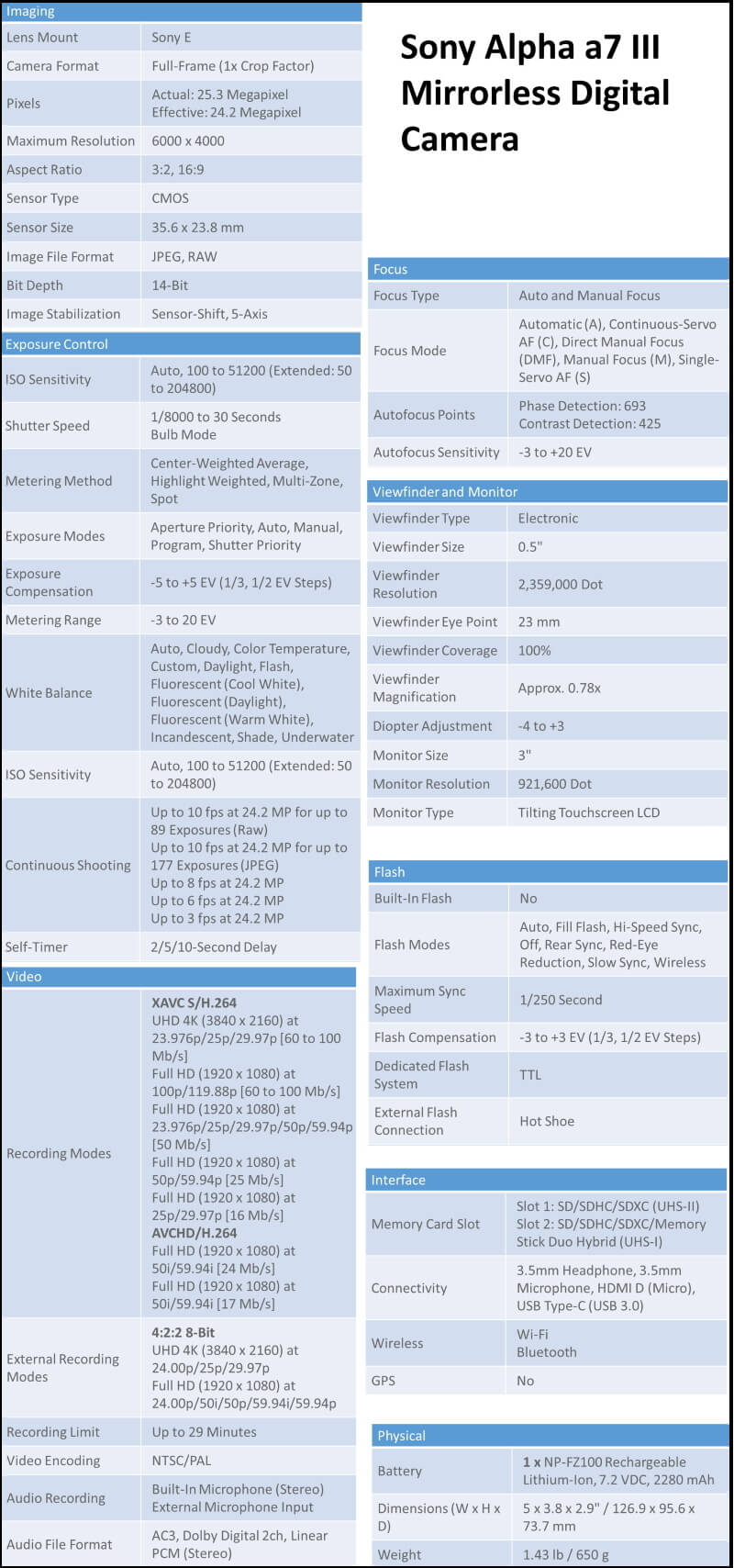 Conclusion
While macro lenses make all the difference when it comes to getting high magnification images there's little doubt that pairing those lenses with a capable body will make the job that much easier. If you're looking for the best macro images with the least amount of money or additional tools the Panasonic LUMX G9 with it's full suite of in-camera focus stacking tools makes it the best option. If high image quality, resolution, and better dynamic range and light gathering potential are priorities (and your wallet can take the hit) the Nikon D850 and Sony A7RIII are the best in their class as DSLR and mirrorless cameras that can create stellar macro images. From here the choice is yours; happy shooting!
Related Posts:
Macro Photography Tips And Tricks – Guidelines & Examples
Using Of Extension Tubes In Macro Photography – Your Full Guide!
 An Overview of Reverse Lens Technique for Macro Photography
Tokina 100mm Macro Review – Best Lens On Budget?
The Macro Lenses Explained – Samples & Recommendations
Thanks for reading, I hope you enjoyed the article if you have any questions just post them below & I will be happy to answer you.
If you enjoy the site, don't forget to subscribe, we will only inform you when a new article is posted.