Family is the most important thing in our life. As time passes, I enjoy saving each moment of my babies with the rest of the beautiful family members during their growth before their cute chubby cheeks will disappear one day. The family portraits bring my family together and it reminds us about love and compassion. I believe that family pictures can bring comfort and healing in hard times and I am very proud of looking back.
Well, choosing what to wear to a family photoshoot is always a super interesting job for me. I had to admit that I was really really excited to prepare outfits for all my family on photoshoot day each time.
I am happy to share my experiences and hope this could be useful for you.
Select suitable outfits
For sure, clothing for a family photoshoot is very important and we have to admit that nice outfits will be the first factor to have a successful photoshoot, especially with your kids. But don't worry too much about this. I know an online shop which can help you make outfit decisions quicker and easier. I bought clothes here for my daughter's last photoshoot. A wide range of clothes with high quality and reasonable prices at BabyOutlet will satisfy your desire and help your kids stay in comfort and spark in each picture.
Have a look at a corner house for decoration
Think about the space where you want to hang the pictures in your house. Do you like bright colors or neutrals? Make sure the colors of your family outfits go well with the colors scheme of your house.
Find a good photographer and schedule a date
Taking your family pictures by yourselves is so great but you can also consider renting a professional photographer if you want the pictures more posed, more lifestyle. Before finding a photographer, you should look through your options and decide whose style fits what you desire. Don't find a photographer and require them to edit differently than their natural style.
Grab A Good Camera If You Want To Capture The Picture Yourself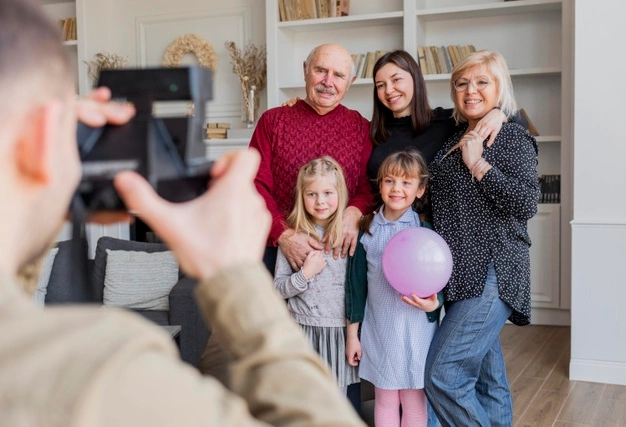 If you don't want to hire a photographer and go for "homemade" shots instead, make sure you pick a good camera to ensure high-quality pictures. Even though smartphones' cameras can include several new features, a classic camera will still be better for family pictures.
You may find several recommendations online for a good camera that may suit you.  In our case, we went for the Sony A6100 because of the camera's excellent autofocus. It will detect any person and remain focused on them, even if they glance away. This camera allowed us to catch the ideal emotion on everyone's face with little to no effort. The compact size is also a huge plus point as it's so easy to carry around.
Select the places you plan to take photos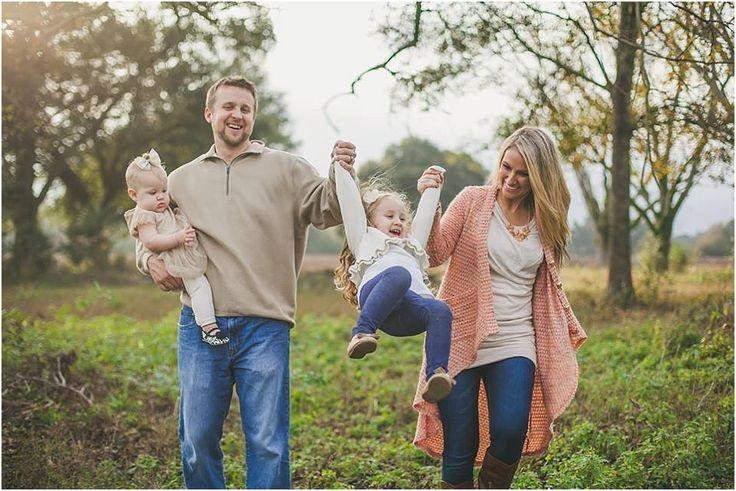 This can be ignored sometimes but it is actually important to think about where you determine to have memorable photos. The location of your family portrait session should be chosen to be suitable with your suppose. Whether you prefer taking pictures in a studio or outdoors, the places also need special significance for your family.
Leah Profancik Photography recommends to fit your clothes to the location that you are planning to choose.. If your session is set in a big and modern city, dress up a bit with young dynamic concepts to match the bustling vibe of the city. For outdoor sessions, it is necessary to select your outfits depending on season and weather conditions.
Seasonality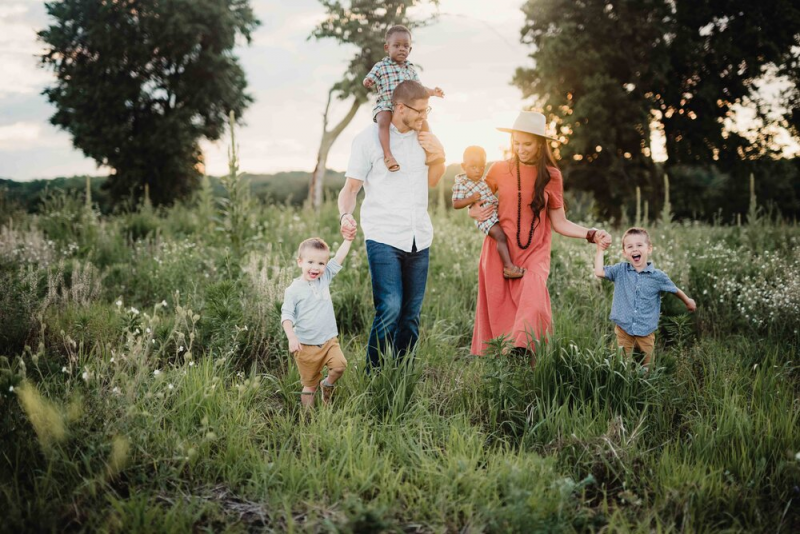 Deciding what to wear for a family photoshoot can vary depending on the season. So, whether you are searching for fall family photoshoot outfit ideas or in the market for the best summer family outfits, try to select clothing that is in keeping with the weather conditions you can meet on that day.
In the spring, pastels and light fresh blues, greens, and yellows are a wonderful choice.
In summer, you can choose warm pinks, yellows, or cool sky blues, mints, and aqua. For more luxury, I suggest you should try champagne, rose gold, and ivory shades.
Browns, rusty oranges, golds, and creams are the best in Autumn.
Warm reds and jewel colors such as emerald greens, teal, and mulberry are great options in the winter.
Consider a cohesive color scheme for the whole family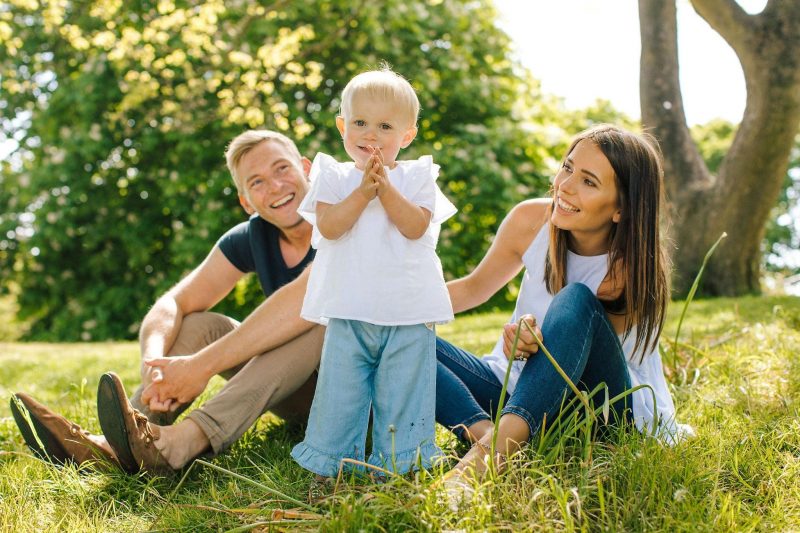 Knowing what colors to wear for family photos can be a little bit difficult for your first time. Start off with colors that coordinate well following the color scheme. You can do well with a cohesive look without every family member wearing the particular same outfit. Truly, that is much better than matching. By selecting a color scheme and using hues that complement each other, you can achieve a more natural look across the board. Pick two main colors and then add softer tones to accent and complete your color scheme.
Bonus Tips For Selecting Your Family's Outfit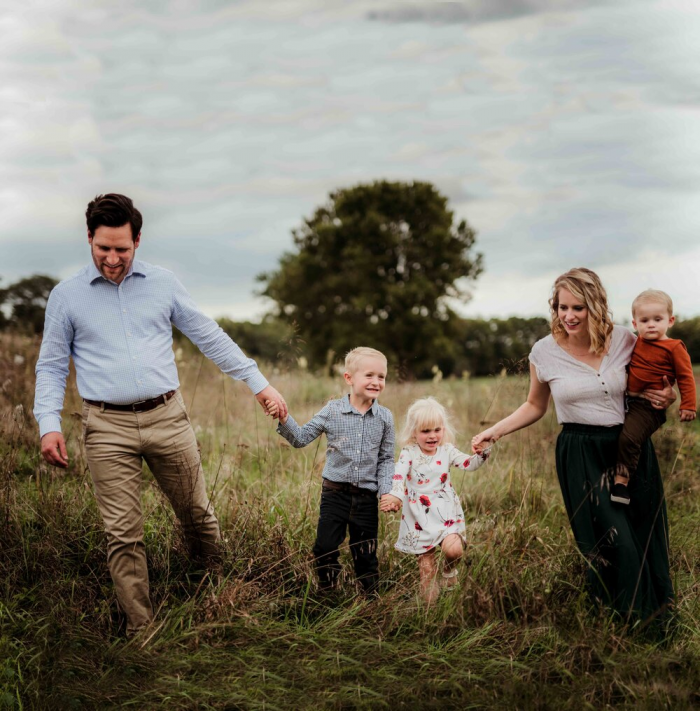 Choose outfits that are appropriate year-round. Holidays-specific items can be cool for some shots, but try to avoid seasonal apparel and accessories if you want to display the portraits all year round.
Limit distracting patterns and large logos or characters. Colorful designs and patterns may overwhelm the shot and age really fast. So for your photo session, avoid clashing prints and textures.
Laying everything out on the bed to see how they all go together. Before you take the session, this is an excellent idea for identifying problems with the harmony of tones, colors, and other elements.
Whenever in doubt, go for neutral tones. These tones tend to work amazingly for everybody. Beige, tan, caramel, mocha, and white are all classic colors that can be found easily from any store.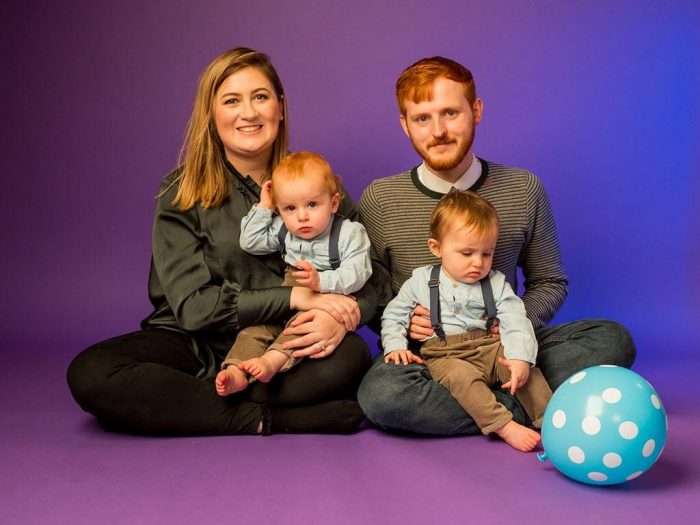 If all else fails, when you look in your wardrobe to find the perfect family portrait outfits, why not try staying classic. You'll make your photos timeless. Styles come and go but your photos will be forever with time.
Once, the photographer captured the moment of my son's face when he got pee-pee.  Can you imagine how a 2-year-old boy with a classic gentleman outfit style looks when he wants to go pee-pee? His confused face is so cute and his frown is so funny. This is one of the most humorous memories of my family, which always made me laugh when thinking about it.
I have just shared with you plenty of styling tips and tricks to choose outfits for your family photoshoot that should be fresh and cool. Each time you glance at your family portraits, you'll be happy to memorize that moment in time for years to come.
Thanks for reading, I hope you enjoyed the article, in case you have any questions just drop them below & I will be happy to answer you.
If you enjoy the site, don't forget to subscribe, we will only inform you when a new article is posted.