Nowadays, almost any computer, including your smartphone, can edit a simple video or a photo. You'll need to raise it a level if you want to make real movies or edit a more professional picture. In the case of photo editing, you don't need powerful CPU and hardware components. Just ensuring that the computer would support the image editing software is fine. But this is not the case with video editing.
You need to purchase the best CPU built for video editing so that you can manage and analyze large amounts of data, especially when working with 4K, 6K, and even 8K videos.
If you only need to edit a one-minute home video, you can do so on your iPad. But suppose you're going to be sitting at your computer for three months to a year editing a 60-90 minute feature documentary with multiple layers of video, audio, and graphics. In that case, you'll need to think about what would work best for your specific needs.
Video editing needs a strong computer as well as large finances! Here are the five most crucial regions to invest your money in. Editing high-resolution photographs necessitate a significant amount of computational power, but dealing with 4K or even 8K video takes things to a whole new level. Scrubbing through such high-resolution video in software like Adobe Premiere Pro or Davinci Resolve strains your computer's processor.
It consumes computer memory (RAM), and when it comes time to export your edited footage, you may have to wait an eternity for the final render if you don't get the right computer processor (CPU). However, because high-end video editing setups are quite expensive, you must spend your money intelligently to get the most money's worth. Keep reading if you dislike wasting money every time..!
PROCESSOR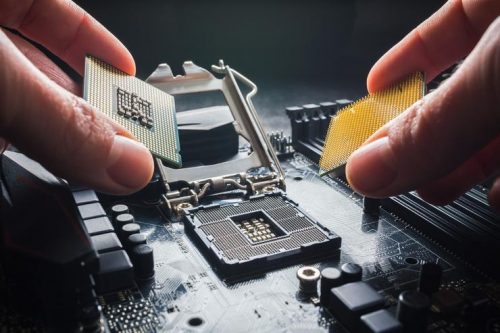 It's a toss-up between a computer's processor (CPU) and memory (RAM) when it comes to what counts most when video editing, but the CPU is your computer's heart. It has to be super-strong for serious video editing.
Previously, the mere speed (measured in megahertz or gigahertz) of a CPU was all that counted, but the number of CPU cores has now surpassed it. Modern video processing software is multi-threaded, which means that it can see' the individual cores inside a single CPU chip as multiple mini' computers. The more cores there are, the faster the video editing program can process.
Intel and AMD have a monopoly on the CPU market. AMD now manufactures the quickest and most cost-effective high-end CPUs and should be your first choice when speccing a video editing workstation.
RAM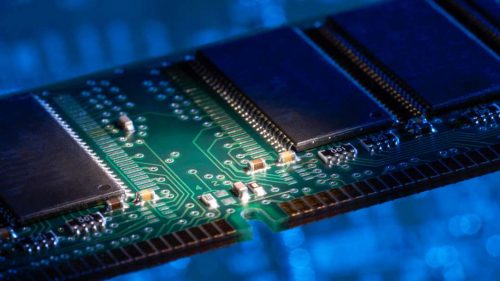 RAM (random access memory) is your computer's primary workspace when editing video. Consider it as an actual desk. While your computer runs out of space/RAM, it can overflow into a specified portion of your hard drive called the Page File. However, switching the material you're working on between RAM and the hard drive takes time and can create frustrating latency when editing video.
This may be avoided by equipping your video editing PC with lots of RAM. If you're working with 1080p Full HD film, you can get by with 32GB of RAM as a bare minimum, but 4K edits require 64GB RAM. That may sound extravagant, but because many of the most recent and finest laptops for video editing are not user-upgradable, you must properly specify your new machine at the time of purchase to assure it will give years of valuable service.
High-resolution video consumes gigabytes of storage space. Thus a large hard drive is required. We call it a hard drive, but you want an SSD (solid-state drive). These are substantially quicker since they save your film on computer chips rather than the mechanically rotating 'platters' inside a traditional hard disc drive.
SSD costs used to be excessively costly, but you can now get a 2TB SSD for a lesser cost, while capacities bigger than this quickly become prohibitively expensive. If you need more capacity, one option is to utilize your SSD as your primary drive for the footage you're presently editing.
You can store older recordings and less frequently used files on a slower but less expensive hard disc drive. This is simple on a desktop computer with two or more storage drives, but it may also be done on a laptop. Even with the greatest video editing laptops, you may need to augment storage with one of the best external hard drives.
GRAPHICS CARD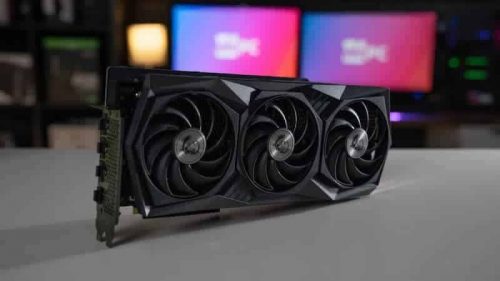 Graphics cards are used for more than simply gaming and Bitcoin mining. Video editing software may also utilize a graphics card's massive processing capacity to accelerate video rendering speed.
However, the graphics card still plays second fiddle to your computer's CPU, and you don't have to spend a fortune on a high-end graphics card to receive that rendering performance advantage. Even a mid-tier graphics card will accelerate export times nearly as much as a high-end card. The good news is that the greatest video editing graphics cards are now fetching ever-increasing prices due to supply constraints.
MONITOR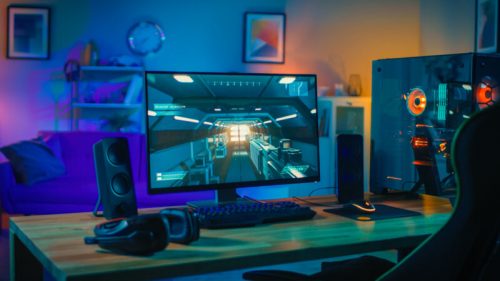 So, while your monitor isn't a component of your computer, it should be regarded as a component of a video editing workflow. After all, it's the sole interface between you and your video, so if you want to make sure your work appears well, you'll need an excellent screen to preview it on.
It should go without saying that if you're shooting a 4K film, you'll need a 4K display, but it's not only the resolution that matters here. A monitor that can show a high proportion of the video color space you work in, such as Rec.709 or DCI-P3, allows you to evaluate color more correctly when editing. Furthermore, a display with a high contrast ratio and HDR certification can assist you in more effectively balancing contrast.
Based on IPS LCD technology, a 4K screen of 27 inches or greater should provide excellent image quality with enough room for preview windows and scrolling timelines. A bigger screen with a wide color palette coverage is an added plus.
CONCLUSION
So that's all about the things you must consider while choosing a PC for photo or video editing. As aforementioned, you don't need high-end hardware for photo editing. But for editing videos in high resolution, you require the appropriate components to do the editing part quickly without any lag problems. So if you are planning to invest in the best PC for video editing or photo editing, keep these things in mind.
Thanks for reading, I hope you enjoyed the article, in case you have any questions just drop them below & I will be happy to answer you.
If you enjoy the site, don't forget to subscribe, we will only inform you when a new article is posted.