As nice as it is to have a great camera and excellent lenses, there's little point if your computer monitor can't display the high resolution results. A good monitor with solid color calibration ensures you can provide professional results that match the needs of the most demanding photography clients. If you're in the market for a new monitor then let's take a look at the 5 best computer monitors for photo editing in 2021!
The 5 Best Computer Monitors for Photo Editing
1) Dell UltraSharp U2720Q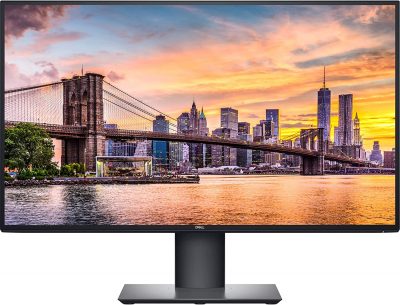 The Dell UltraSharp differs mostly in screen size and maximum brightness compared to higher end models. It also doesn't have nearly as many features for integration into high end photo editing workstation. However, in terms of sheer resolution and color accuracy, it's hard to beat for the price!
Twin USB ports are offered for connective flexibility and the In-Plane Switching (IPS) technology ensures you see consistent colors across all possible viewing angles. It also offers excellent ergonomics thanks to the 5.1 inches of height adjustment and a tilt range of 21 degrees up or 5 degrees down. You can also shift it 45 degrees from side to side and 90 degrees in rotation from landscape to portrait viewing!
Dell UltraSharp U2720Q Specs:
Size: 27 inches
Resolution: 4K (3820 x 2160)
Brightness: 250 nits
Color Support: 100% AdobeRGB, 98% DCI-P3
Price: Check On Amazon
2) Dell UltraSharp UP2720Q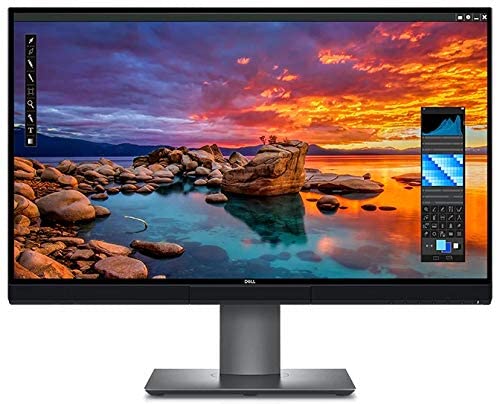 At first glance, you might be wondering why you would bother with a pricier monitor that has the same resolution as the previous model. What differentiates this from the already good U2720Q?
For starters, the UP model has a higher contrast ratio, up to 1300:1 vs 1000:1. The contrast ratio is the difference between the darkest blacks and the whitest whites a monitor can display; therefore the UP2720Q has a 30% greater range over the U2720Q!
You also get 4 USB ports vs 2 and nearly ½ the weight shaved off (5.4 kg vs 9.5 kg)! A Thunderbolt 3 port is also present for ultrafast data transfers, which the previous model lacks.
I love that you're given such a great choice for photo editing by Dell, though. If the resolution and color accuracy are all that you want, you can have the U2727Q for a reduced price. But for better integration into a professional editing workstation and substantial weight savings, the UP2720Q is hard to beat!
Dell UltraSharp UP2720Q Specs:
Size: 27 inches
Resolution: 4K (3820 x 2160)
Brightness: 250 nits
Color Support: 100% AdobeRGB, 98% DCI-P3
Price: Check On Amazon
3) EIZO ColorEdge CG319X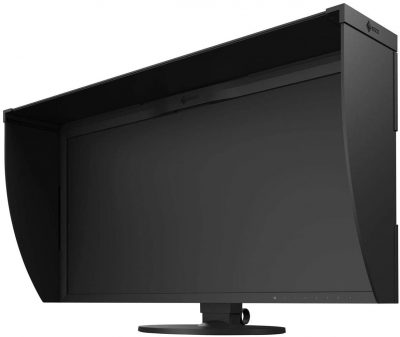 If you're more fully enmeshed in the Adobe RGB color space but still want close to perfect color accuracy, the EIZO ColorEdge is a better choice. The next two models rely on the still up and coming DCI-P3 color space for the highest accuracy but the EIZo offers 99% Adobe RGB color accuracy for an enhanced editing experience. And thanks to the 4K resolution, you're looking at sharpness on par with any other monitor in this class!
A major draw of the EIZO design is the self calibrating sensor contained in the top bezel of the monitor. Simply swing it down towards the screen to calibrate it, meaning you have one less device to purchase! It also fully warms up and is ready to calibrate in only 3 minutes; far faster than other monitors that can take as long as 30 minutes to be calibration-ready!
EIZO also bundles their ColorNavigator 7 Color Management software with this monitor. Combining both their former ColorNavigator 6 and ColorNavigator NX software, calibration along with the self calibrating sensor is fast and easy, producing instant high quality results for photo editing purposes!
EIZO ColorEdge CG319X Specs:
Size: 3 inches
Resolution: DCI 4K (4096×2160)
Brightness: 250 nits
Color Support: 98% DCI-P3, 99% Adobe RGB
Price: Check On Amazon
4) Apple Pro Display XDR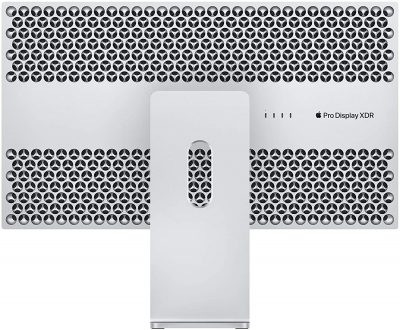 The Macintosh ecosystem is tailor made for photo editing, with flexible, powerful programs and hardware streamlined to sync seamlessly with each other. The Apple Pro Display XDR provides a premium editing experience thanks to its 6K display, one of the highest resolution photo editing monitors in the market right now.
1000 nits of brightness are already excellent but the 1600 nits of peak brightness ensure well-lit work spaces don't impede the clarity and color contrast of the Apple Pro. It also helps deliver a better HDR photo and video viewing experience through what Apple calls XDR (Extreme Dynamic Range).
As you might expect of an Apple product, it has an extremely minimalist design. In fact, the Apple Pro has no external controls whatsoever! Instead, you can operate it entirely within the Mac OS's Display Settings, where you have access to quick calibration, scaling, brightness, and other important features.
Apple Pro Display XDR Specs:
Size: 32 inches
Resolution: 6K (6016×3384)
Brightness: 1000 nits (sustained), 1600 nits (peak)
Color Support: 100% DCI-P3, 89% AdobeRGB
Price: Check On Amazon
5) Dell UltraSharp 32 HDR PremierColor Monitor – UP3221Q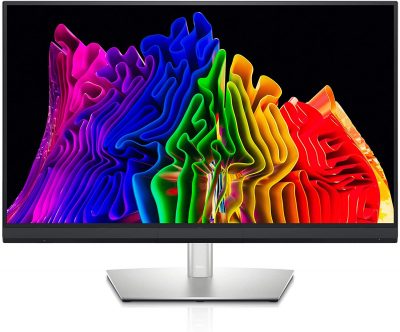 If color accuracy and resolution mean everything to you, then the Dell UltraSharp 32 HDR PremierColor Monitor is a fantastic, though pricey, choice! The VESA DisplayHDR 1000 ensures you have a tonal range usable for the creation of HLG (Hybrid Log Gamma) footage. It's also suitable for broadcast and satellite TV platforms.
The monitor also uses Ultra HD (3840×2160) resolution and 140ppi for maximum sharpness. It's even capable of displaying up to 1.07 billion colors using the DCI-P3 color space. DCI-P3 is still in the process of being adopted but if you want to future-proof your monitor there's no question the Dell UltraSharp is well positioned.
As nice a display as the Dell Ultrasharp is, it's also clear that this is a premium workstation. The Thunderbolt™ 3 connections deliver speeds up to 40 Gbps. You can also connect two PCs to the monitor and use the Picture-by-Picture feature to display both at the same time, even using different color spaces! The Dell Ultrasharp's flexibility makes it one of, if not the best, computer monitors for photo editing!
Dell UltraSharp 32 HDR PremierColor Monitor specs:
Size: 32 inches
Resolution: 4K (3840×2160)
Brightness: 1000 nits (sustained)
Color Support: 100% DCI-P3, 94% AdobeRGB
Price: Check On Amazon
Related Posts
Best Graphics Tablet For Photo Editing
Best Computers For Photo Editing
Thanks for reading, I hope you enjoyed the article, in case you have any questions just drop them below & I will be happy to answer you.
Featured photo by brewminate.
If you enjoy the site, don't forget to subscribe, we will only inform you when a new article is posted.