Photography is one of the most rewarding hobbies you can take up, and if you make an effort to edit your work the right way, you will be able to produce some incredible pieces of art. Being able to alter the images on your own can do wonders for the final outcome, and thanks to the increased availability of mobile photo editing apps, it is no longer as complex as it used to be. And with ever-faster mobile devices powering those apps, these tasks can even be done on the fly. Editing apps have influenced both amateur and professional photographers in a number of ways, and if you want to learn more about them, keep reading.
The Impact of Tech Innovations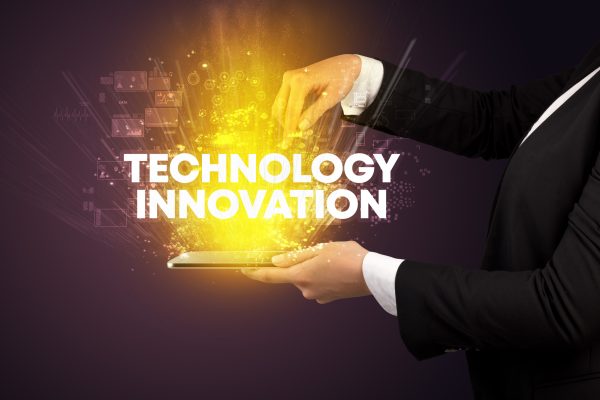 photo by Depositphotos
Over the past few years, photo editing solutions evolved from complex software designed for professional use to simple one-touch smartphone apps. Thanks to that, the process of photo editing and manipulation has become widely accessible to everyone, including complete amateurs. Today's apps come with a variety of drag-and-drop features and a number of filtering solutions anyone can apply to their photographs (and videos, for that matter). Thanks to the ease of use and incredible end results, mobile photo editing apps have skyrocketed in popularity, making a huge impact on the industry. In fact, the change has even motivated traditional editing tools like Adobe Photoshop to expand their offering to the mobile app market. The demand for photo editing apps has also been supported by the rise of social media platforms like Instagram and Snapchat which are all about beautiful visuals. Additionally, the apps are also getting affected by artificial intelligence which is already used to automate certain processes and streamline manual tasks.
How to Choose the Right Tool
photo by Depositphotos
Choosing the best photo editing software is not easy, but with today's incredible selection, you can surely find several options that will work well for you. Some of the best photo editing apps are not necessarily the most expensive ones, as it all comes down to meeting your individual needs. For instance, if you're an experienced photographer, you might need powerful organizing software like Lightroom Classic, or more technical tools like DxO PhotoLab 6 or Capture One, some of the more powerful applications with RAW image processing capabilities. And if you're in need of detailed retouching, you should opt for Adobe Photoshop CC. However, if you're looking for convenience and speed, you should definitely go for an app that works well on your smartphone. And remember, the best tools do not only fix and improve your photos, they should also give you a whole new idea of what the image can actually look like when stunning presets are applied.
The Basic Functions
Getting started with the basic functions of editing apps can help you create a good foundation for more detailed improvements/enhancements. First, you should consider cropping, since it allows you to adjust the framing of the original photo in order to alter its composition and remove all the unnecessary elements. Next, you can use sharpening to bring out some subtle details and put more emphasis on the elements that are out of focus. After that, you should give a shot to color correction where you can either brighten, darken, or saturate the colors of the original image.
Read more about photography editing here.
More Advanced Modifications
Thanks to the latest technological advancements and the skyrocketing popularity of social media, standard editing parameters have changed tremendously. The needs of today's users are no longer met by the basic features, and there is a growing demand for the following options:
Enhancing Appearance
Modern editing tools come with a variety of options that can help beautify your portraits in a number of ways. For example, you can easily whiten the teeth and adjust eye brightness to make the portraits more engaging. On top of that, you can remove wrinkles and make the skin smoother. And while you're making an effort to make the imperfections disappear, you can also adjust the skin tone to create a flawless finish. Finally, you can experiment with the portrait by adding different makeup styles and various hair colors. Even if you're not looking to save the changes, you can use this option to try out some new styles without actually making drastic changes to your current look. If you ever wondered what it might be like to be a redhead, wonder no more. 
Removing Backgrounds
Background removal is one of the most useful functions of editing tools. The majority of apps require the use of lassos, magic wands, or pen tools which help you select the object that you wish to keep and have everything else removed. However, thanks to the emergence of AI-powered software, there are now tools that automatically detect the area that should be kept so you can remove the rest without a need for manual selection.
HDR Editing
HDR or high dynamic range is a type of preset that allows you to create a photo that will capture more details than what is visible to the human eye. The process requires taking at least three photos with different exposures, Next, you will use your chosen photo editing tool to merge the exposures. And finally, a customizable HDR preset is there to bring out the colors and add depth to shadows, according to your specifications. So if you're shooting a photo of a river on a sunny day, the HDR preset is there to encapture the intensity of the sun's reflection on the water, amongst others.
Restoring Old Photographs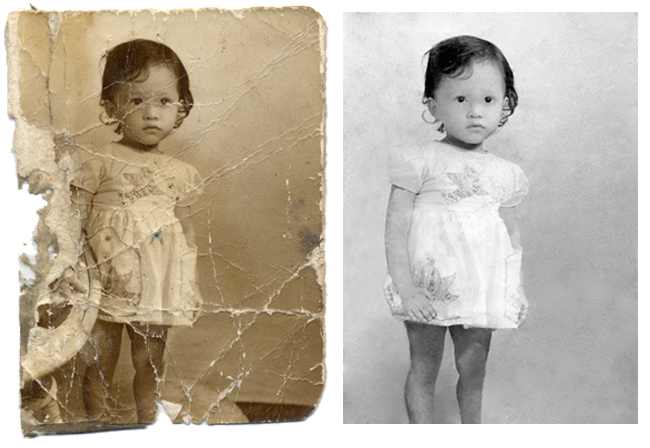 Photo by Canadian nature photographer
Back in the day, photos did not have a digital format, and paper is bound to deteriorate over time. Thanks to the magic of photographic apps, you can easily give new life to old photographs. For example, you can fix fading, scratches, and tears. Additionally, you can restore the colors of the photos that now have a yellowish tint, or simply look washed out. With a little color correction, the original works can look like they were taken days ago, instead of decades.
Photo editing tools have come a long way from the moment they first appeared on the market. From complex tools that were only used by professionals on powerful desktop machines, they expanded to include fast and easy solutions that everyone can use on their smartphones, while on the go. Today's mobile editing apps come with a number of useful features, and now, that you're aware of them, there is no reason to miss out on their powerful benefits and make your photographs stand out like never before.
Are you looking for Photo editing resources?
If are looking for editing resources like actions, overlays, and textures, I highly recommend paying a visit to my store, it has amazing professional photo editing tools.
In addition, you can check my editing tutorials, and my YouTube channel there are many tips and tutorials there. 
Related posts
Best Smartphone Gimbal Stabilizer- Top Five!
How To Shoot Video With Your Smartphone
Thanks for reading, I hope you enjoyed the article, in case you have any questions just drop them below & I will be happy to answer you.
If you enjoy the site, don't forget to subscribe, we will only inform you when a new article is posted.