When photographing actions and sports, the burst mode (Continuous-shooting mode) is an ideal choice as it allows you to shoot continuously as long as your finger is pressing down on the shutter button. In other words, you can capture many images as the action unfolds until the camera's buffer and/or the camera's card fills up.
In this tutorial, I'm going to explain How to Use Burst Mode in Photography, when we can use them, and what are its limitations. Finally, I will recommend the top camera bodies that have the fastest burst speed.
What is burst mode?
Burst mode is also known as continuous shooting mode or continuous high-speed mode. This mode allows you to make a series of photographs in quick succession. With burst mode activated, a photographer can hold the shutter button down and the camera will take multiple photographs, minimizing the interval between shots.
When can we use burst mode?
Because burst mode records moments much faster than taking shots manually, it increases the chance of catching the right moment from successful photographs of a fast-action event, and fast shutter speed photography.
Burst mode lets you capture "The decisive moment", which is when everything in the scene comes together in a perfect moment, in other words, it is capturing the photo with the perfect timing. Normally you need to take many shots of the same subject, and after that you may choose the best one.
When shooting still subjects you don't require burst mode. Those extra images are just taking up space, with only one exception, when using burst with a bracketing mode.
Although burst mode is often best suited to photographing high-action sports events, it can be used in many other situations, for example, one may use the mode to anticipate interesting photographic opportunities (candid shots) in street photography. Burst mode is also great for macro and wildlife photography and for capturing the nuanced expressions of subjects in portrait photography.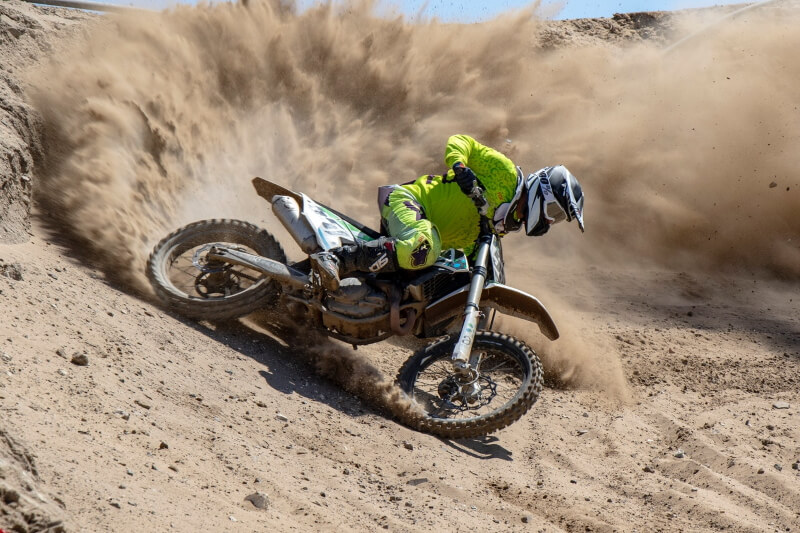 Photo by Roger Lagesse from Pexels
How fast is the burst mode?
It's possible to use the burst mode with most cameras, but some make it a lot easier than others. You might be able to get the odd great shot, but you probably won't be able to shoot a compelling action sequence that is consistently sharp unless your camera can shoot at a high frame rate in burst mode.
Frame rates are commonly referred to as fps, which means frames per second – in other words, how many images your camera can capture each second when holding down the shutter button.
Lower-end cameras like consumer point and shoots; tend to have a burst mode speed of around 2-3 fps level.  Mid-range DSLRs shoot in the 3-5fps range. Canon's top-of-the-line pro bodies are capable of capturing up to 14 photos in a single second (14 fps).
The speed, at which a camera can shoot, depends on several factors.  These include the speed at which the shutter/mirror mechanism can re-cock itself and the speed of the camera's internal memory.  When you shoot a photo, the camera first writes that photo to internal memory called the buffer.  The buffer then pushes the photo file over to your memory card.  This is where we can get a bottleneck in the process.  Higher-end cameras use faster internal memory, which allows more photos to be written to it in a shorter time.  FPS can also be affected by the speed of your memory card!  If you have a camera that shoots 14fps, but you put a slow memory card in it, the camera can't clear the buffer fast enough to continue shooting at its maximum pace.
The type of file you are saving is also important, RAW files are larger. A buffer will fill up faster when shooting in RAW compared to JPEG. For example, a camera may be able to shoot 20 RAW photos in a row, but 200 JPEGs.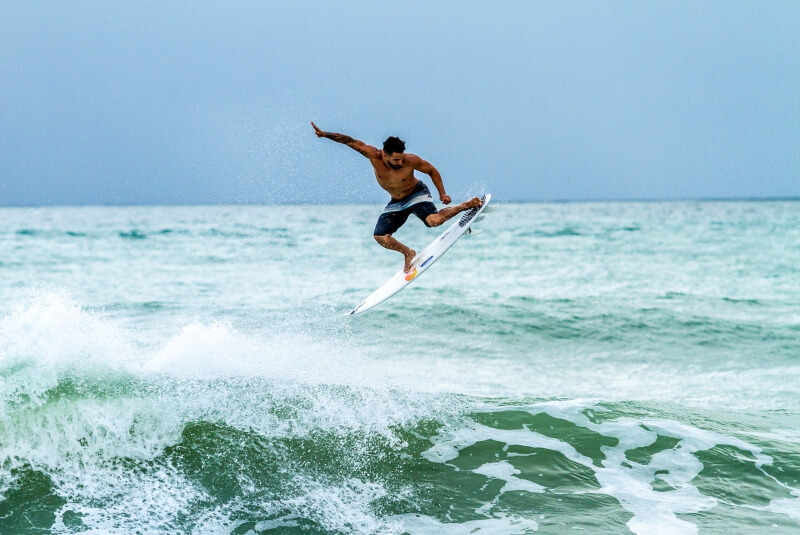 Photo by alexandre saraiva carniato from Pexels
How to use the burst mode?
The setting of the burst mode depends on the menu system of your camera. For example, for the Canon EOS R5 camera, you can set the burst mode by press the Multi-function button, Turn the Quick control dial to select the drive mode item. The following are the available shooting modes:
When you hold down the shutter button completely, only one shot will be taken.
High-speed continuous shooting +
When you hold down the shutter button completely, you can shoot continuously at max. approx. 12 shots/sec. while you keep holding it down.
High-speed continuous shooting
When you hold down the shutter button completely, you can shoot continuously at max. approx. 8.0 shots/sec. ([Shooting: Shutter mode] set to [Mechanical]: max. approx. 6.0 shots/sec.) while you keep holding it down.
Low-speed continuous shooting
When you hold down the shutter button completely, you can shoot continuously at max. approx. 3.0 shots/sec. while you keep holding it down.
Continuous shooting speed for [High-speed continuous shooting plus] and [High-speed continuous shooting] changes in response to factors such as battery level, temperature, flicker reduction, shutter speed, aperture value, subject conditions, brightness, AF operation, type of lens, use of flash, and shooting settings.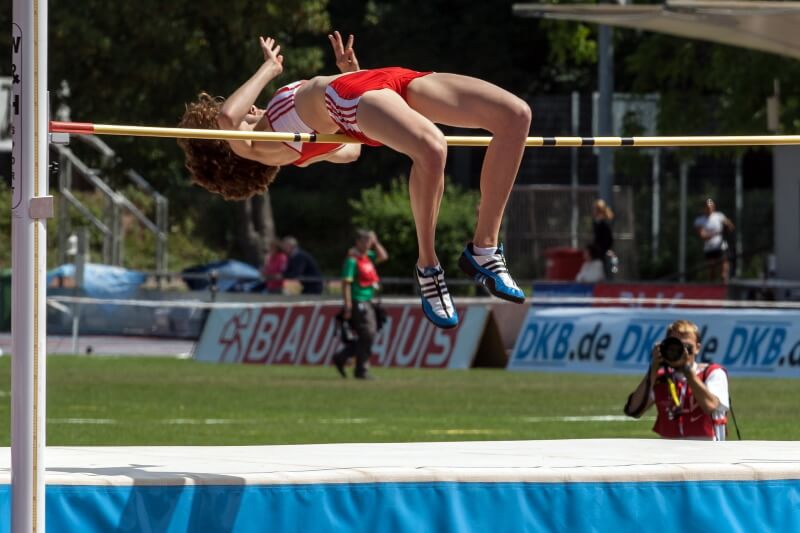 Image by andreas N from Pixabay
 What is the best camera for burst shooting?
Which cameras have the highest fps in burst mode? Here, we're just focusing on interchangeable lens cameras. Most people buying a camera specifically for its continuous shooting capabilities are likely looking for something on the professional end of the market. Some cameras have the option to select an electronic or mechanical shutter release. So let us discuss the differences between the two shutter types.
1- An electronic shutter operates by turning the camera's imaging sensor on and off to control exposure. It has the following advantages:
This is useful when the sound of a mechanical shutter being released could affect the subject being photographed i.e. when photographing wildlife close-up, during sports events where you are close to a subject.
An electronic shutter has no mechanical parts, which allows it to achieve faster frame rates than a mechanical shutter.
The movement of a mechanical shutter front curtain or mirror bounce can cause slight vibrations which can display in high resolution cameras as camera shake or blur.
2- A mechanical shutter uses conventional front and rear shutter curtains located in front of the sensor, which open and close to produce the exposure. It has the following advantages:
Rolling shutter distortion reduced
Rolling shutter distortion can be produced with CMOS sensors when recording fast-moving subjects with fast shutter speeds or when panning rapidly. With electronic shutters, the CMOS sensor is turned On and the sensor scans line by line sequentially, and with fast-moving subjects rolling shutter distortion can be seen in the image. With a mechanical shutter at fast shutter speeds the front and rear shutter's curtains are often so close together that essentially only a slit of the image sensor is exposed at once which helps to reduce the effect of rolling shutter distortion.
Faster flash synchronization speeds
Flash synchronization is often faster with mechanical shutters than with electronic shutters.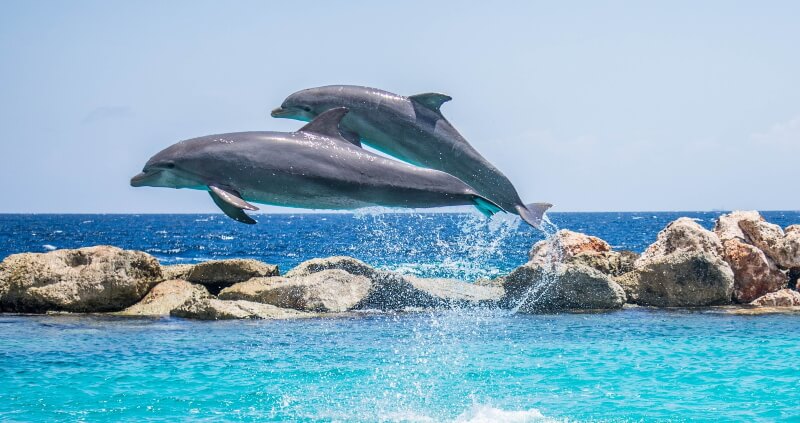 Image by Michelle Raponi from Pixabay
These are our top picks for the best cameras for continuous shooting.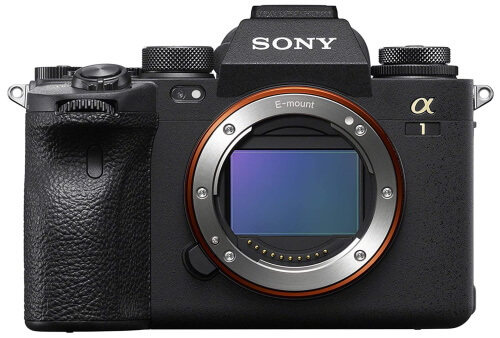 Maximum continuous shooting rate:
Mechanical shutter: 10fps, Electronic shutter 30fps
If you need full-resolution uncompressed raw files, the Sony A1 can shoot at up to 20fps. However, if you're happy to shoot compressed raw files, or Jpegs or HEIF files, the A1 has a maximum continuous shooting rate of 30fps using its electronic shutter – with continuous AF and exposure measurement.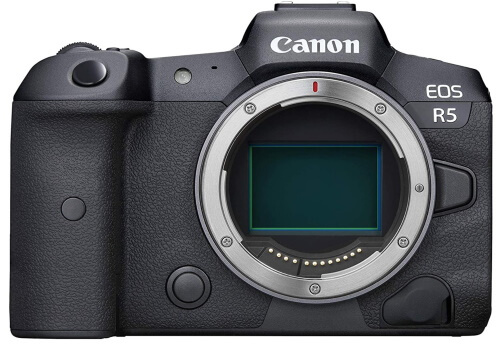 Maximum continuous shooting rate:
Mechanical shutter: 12fps, Electronic shutter: 20fps
Launched at the same time as the 20Mp Canon EOS R6, the 45Mp Canon EOS R5 isn't too far behind the Sony A1 in terms of resolution and it can shoot at up to 20fps with full AF and exposure function.
Maximum continuous shooting rate: 14fps for up to 200Jpegs or 124 12-bit uncompressed raw files
Although the 24.5Mp Nikon Z6 II shares much of the same specification as the 45.7Mp Nikon Z7 II, the difference in their resolution combined with the huge processing power of dual Expeed 6 engines enables the Z6 II to shoot at up to 14fps. It can maintain that rate for up to 200Jpegs or 124 12-bit uncompressed raw files.
Can't afford a brand-new camera?
Sometimes, camera bodies and lenses can be very expensive for many people. However, Keh is a great option to get a used one at a reasonable price. Read the full review here.
Related posts
What Is Shutter Speed in Photography
Fast Shutter Speed Photography – Most Important Things to Consider
How To Shoot Sports Photography- Tips & Gear Recommendations
Street Photography – Tips For Capturing Natural Moments
Thanks for reading, I hope you enjoyed the article, in case you have any questions just drop them below & I will be happy to answer you.
The featured Photo by Andrea Piacquadio from Pexels
If you enjoy the site, don't forget to subscribe, we will only inform you when a new article is posted.