Sports photography can be one of the hardest forms of photography to master, but with time, patience and practice you will be creating professional looking images every time. I will be giving you some tips on how to shoot sports photography; I hope they are useful and helpful to you to improve your sports photos dramatically!  Let's get to it.
Understand and Learn the Sport
You need to have a strong and instinctive understanding of a sport to really shoot it well. Because a big part of sports photography is about anticipating action. If you know a lot about the sport you are taking photos of as anticipating where the ball or the action may be is going to help you get the best shots possible. Follow the action with your camera, ensuring that you are zoomed in close enough to have the majority of the frame be the player themselves.
It is highly advisable to do some research and know the sport that you are planning to shot; it will provide a big lift for your images.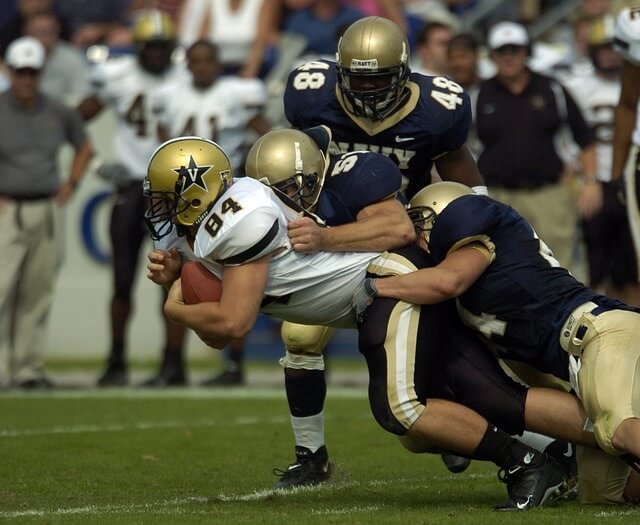 Have the Right Gear
Sports photography, unlike any other type, requires the biggest and most expensive equipment available. This allows you to shot from anywhere around the stadium, including the end zones in football, creating the perfect head-on shot. Most sports photographers at events use at least two camera bodies. Why would you even need two bodies? Because with the fast pace of sports, there's no time to change lenses, by the time you change lenses, even if you're really fast about it, you've already missed the shot, so Try to carry more than one body, and switch bodies (use a long lens on one body and a shorter or wide-angle lens on the other). Even if you have to borrow or rent a body for the game, it'll make a big difference when it comes to getting those crucial shots. Additionally, if you want to capture video footage of part of the game, having a second camera will come in handy so that you can record on one and shoot images on the other.
The key to capturing the perfect shot in sports comes down to relatively few things.
1-The Camera
You can shoot sport with just about any camera, but some cameras offer special features that can give you a very good chance to catch the exact and perfect shot. These features may include the following:
Most consumer-level digital cameras can shoot at shutter speeds up to 1/1000th of a second, which usually is plenty fast enough to stop the action of a moving subject. But when you are shooting very high-speed action, such as motorsports, typically you'll find that 1/1000th of a second isn't fast enough to freeze the action properly. So using a fast camera, for example, the Canon EOS 7D Mark II gives you a max shutter speed of 1/8000sec, which is eight times faster.
Continuous Shooting mode known as 'burst' mode is a feature that allows you to take multiple photographs within a short timeframe and in rapid succession. The speed of a camera's Continuous Shooting mode is based on how many photos the camera can take within one second – such as 10 frames per second. The higher frame per second is the more chances that you will find the perfect shots among the taken ones.
If you're into sports photography or anything that uses the AF tracking and continuous focusing abilities of your camera, then phase detection AF works better.
You may check my post "Best Canon Camera for Sports Photography" for choosing sports DSLR cameras.
2- The lenses
When looking for good glass for sports photography, consider these factors:
A fast DSLR lens is one that has a low aperture f-number (Lenses with wider apertures) it allows you to freeze the action. For example, a lens with a max aperture of f/2.8 is faster than the one with f/4-5.6.
A fast lens motor is also important so that the lens can autofocus quickly. For example, Canon offers a range of ring USM lenses that automatically focuses quicker than without a USM motor.
The focal length will depend on how close you can get to your subject (i.e. the type of sport you are shooting) as well as how much cropping you can get with your body. Because a cropped sensor is smaller than a full-frame sensor, full-frame lenses attached to a cropped camera will give the lens a field of view like a longer lens.
Image stabilization (IS & VR)
Image stabilization and vibration reduction are useful but keep in mind that the system prevents camera shake at slower shutter speeds, and obviously slower shutter speeds are not our concern in sports photography. However, IS/VR is very good for low-light situations (indoor sports photography). So if you are planning on using your lenses for more than sports, you may wish to consider getting a lens with IS.
In most scenarios, you're going to need a zoom lens to cover the action in your frame most efficiently. With that said, you'll want to avoid buying a zoom lens that only covers a standard range, such as a 24-105. Instead, opt for a longer zoom like a 70-200.
You may check my post "Best Canon Lens for Sports Photography" for choosing sports lenses.
3- Tripod
In the interest of getting the sharpest sports photography images possible, it's also advisable to use a tripod or monopod. Heavy lenses are very difficult to hold steady. You will also find that camera shake becomes a lot more of an issue when you start to use long focal length lenses.
A good tripod with an easy-to-use head or a monopod fixed to the tripod collar of your lens will help to solve this problem.
4- Extra Memory Cards
When taking Sports photos, you normally shot many photos and in the end, you choose from them the accepted ones, if you add to this that you are shooting with the RAW file format it is obviously clear that you are consuming a big amount of your memory space. So you should make sure that you have an extra storage capacity. You should have a couple of memory cards available.
5- Extra Batteries
The Autofocus system in digital cameras consumes your camera battery in a much faster way especially when they are used with long lenses. You have to ensure that your camera's batteries are fully charged and that you have a spare set.
Be Prepared with a Suitable Bag
Once you are on the sidelines or in the middle of the action, you should have an easy way to access your lenses and equipment. You may check my post "Top Rated Camera Bags – The Best 6 in 2018", or you may consider a good belt system. The belt system allows you to quickly change between lenses and keep all your compact flash cards together in a safe place.
Position yourself correctly
It very important that you position yourself correctly in the field because it is very difficult to move around when the game starts.  For outdoor sports, you can position yourself with the sun behind your back. This ensures that a lot of light is hitting your subject out on the field of play, which reverts back to letting as much light in as possible and freezing the action with those fast shutter speeds.
For any sport, being able to get to the same level as the players can dramatically improve your images. Shooting from the same level will allow you to capture the player's faces, emotions, and actions better. This is the absolute key to a great photo. If you can't get onto the same level as the players due to restrictions at the venue, shooting from above can also yield some very dramatic images.
While using a shallow depth of field can help to isolate your subject, you should still try and avoid distracting backgrounds. If you can, get to your location early to look for a position that gives you a view free from cluttered backdrops. This will give your images much more impact.
Here are some indoor sports photos