When buying used Camera Equipment, I tend to stick to just a few sources. And of them all, Keh Camera equipment is consistently the highest quality. Keh Camera is a US-based company that has streamlined the process of gear turnover and customer satisfaction to a science! If you're looking to make a used gear purchase, then allow me to introduce you to what Keh has to offer!

Besides buying used camera gear, Keh also can help you sell your used ones. read here my guide to selling your gear on Keh!
Sell Your Used Camera, Lenses, & Accessories at KEH Camera Today!
What is Keh Camera?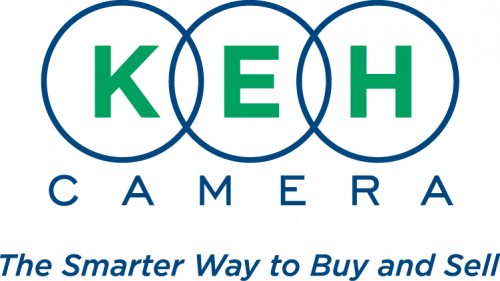 Based in Georgia, the USA, Keh Camera is a leading reseller of used cameras, lenses, old film stock, and other photography and optics equipment. Keh claims to have more than 60,000 used items in stock, cataloged, and ready for resale. 
And every single item is tested and rated using an eight-tier scale that ranges from New to As-Is. Each purchase is discounted up to 40% compared to retail pricing and is backed by a 14-day return policy as well as a 180-day warranty that your item is free of any defects not specified in the listing or the rating it was given!
Read here the article I wrote about how to buy used photography gear from Keh!
Keh Camera Equipment
Shopping for Digital Camera Bodies
Keh offers a wide variety of digital camera bodies from several popular and lesser-known brands. When shopping you'll have the option of choosing from DSLR, mirrorless, compact, and medium format cameras, as you would with Adorama, B&H Photo, or any other major retailer.
Since Keh offers used camera bodies their selection is quite different from what you'd buy from those other websites. Adorama and B&H Photo are going to have what's currently popular and still being manufactured. But you will have a harder time finding a newly released camera on Keh because fewer people will be trading those in. 
But if you're looking for a model that's either been out for a while or is a model below the newest edition, there's an excellent chance Keh has one at a substantial discount compared to a retailer. They typically have anywhere from a handful to a few dozen of a given brand in stock, with Canon, Nikon, and Sony is the most popular!
Fujifilm and other less popular brands are also in stock, though you may see 3 Canons for every Fuji. They even have GoPros, Hasselblads, Fuji GFX, and other truly niche digital cameras
Check out below KEH Camera's Featured Products today!
Shopping for Film Camera Bodies
The film camera section is even more diverse than its digital camera product line. Keh offers not only old film camera bodies like the Leica M series or Toyo view cameras. But also instant film and unexpired film stocks for cameras you may already have.
If you're looking to get into 35mm, medium format, or large format film, Keh is the most complete market outside of eBay to shop from. Because the majority of these cameras are no longer being made so we have to rely on used markets.
And unlike eBay or pawn shops, where it's typically "sold as-is, buyer beware," you get ratings on the condition of each purchase from experts that are backed by a solid warranty. When buying equipment decades-old a warranty is an impressive offer and a testament to how confident Keh is in their grading system.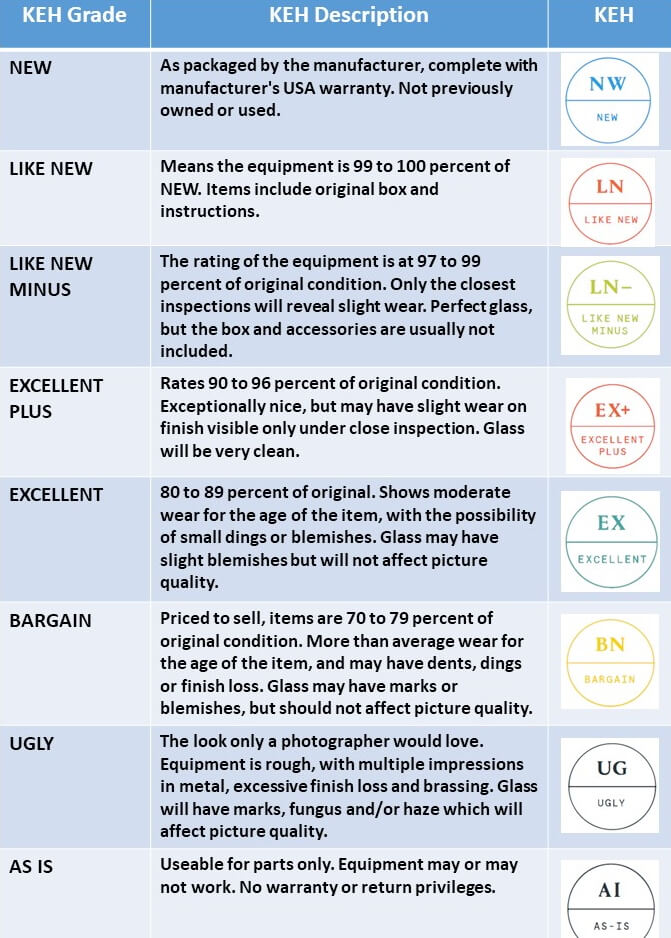 You can also trade your gear as well on Keh!
Secure a 10% bonus on the value of your gear by opting toward an immediate purchase
Shopping for Lenses
As nice as their digital and film camera selection is, it's the lens selection of Keh that appeals most to me. You will find film, DSLR, and mirrorless camera lenses all lumped together, so sorting through it all can be a bit of a chore if you're open to adapting vintage film lenses to digital but also want a particular lens mount.
One nice feature that helps when sorting through their lens collection is the options available on the search bar. We have the ability to sort through not only brands and lens mounts but the filter size, lens type (zoom, telephoto, wide-angle, etc), and even special features. Many lenses offer to defocus control for better bokeh, use pancake constructions, or offer 1:1 macro capacity. Since vintage film lenses can be adapted to nearly any mirrorless mount, it's nice to be able to pick them out by features rather than a brand!
Shopping for Accessories, Tripods, and Lighting
But Keh is much more than just cameras, film, and lenses. We also have access to a wide range of photography accessories ranging from film holders and digital backs to lens adapters and gimbals. Where else are you going to find a Leica S to Hasselblad H adapter for a few hundred dollars? 
Wireless transmitters, lens hoods specific to particular brands, and more are all available in one of the world's largest used photography outlets. And as expected, you have each item cataloged using Keh's 8-tier ranking system, from New to As-Is.
Having personally purchased gear from Keh, I should mention that they tend to be very conservative in their rankings. Gear rated as "Bargain" often turned out to be excellent in terms of function and quality if cosmetically not so pretty. They cater to both gear collectors as well as folks who actually use their equipment, so it helps to be a little pessimistic.
KEH and Videography Gear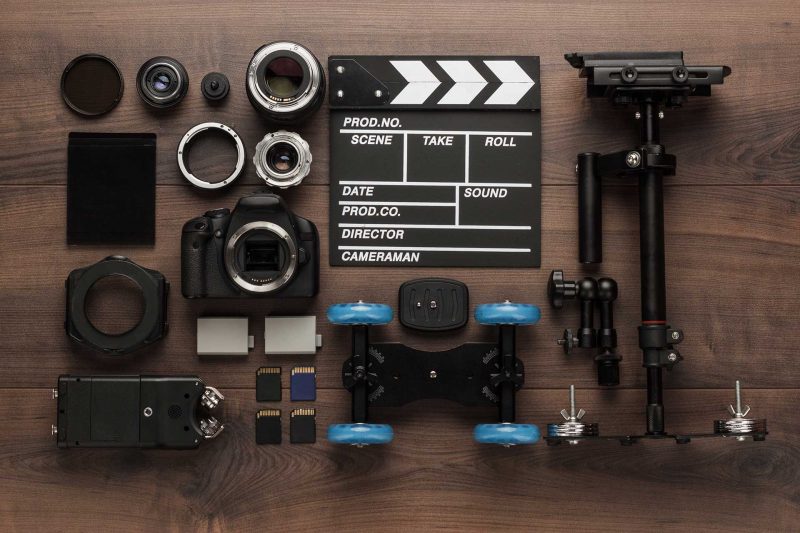 Videographers have quite a lot to look forward to when browsing the videography gear section. For example, the Canon Cinema EOS C700, which retails brand new for $28,000 through B&H Photo, is available in Excellent Plus condition through Keh for $15,890, a substantial discount!
We also get to choose from plenty of Canon, Zeiss, SLR Magic, and other name-brand cinema lenses for prices well below retail value. Videography drones like the DJI Mavic series are also well represented here. Gimbals also featured in the accessory section, are naturally a part of the videography section. 
Just make sure to read each description fully because occasionally a piece of gear may not include batteries and other essential components that may not be in production anymore. Sometimes a good deal is a good deal for good reason…
Conclusion
Thanks to both their wide selection of popular and niche products as well as their rating and return policy, Keh Camera is the safest place to buy gear at a price discount. The Keh Camera equipment on offer covers a broad spectrum of uses, from action photography to cinematic needs. And if you're looking to experiment with something fresh, it's always better to buy used rather than new ones!
Related Articles
How to check a used camera lens
What is the best place to buy used camera lenses
Best place to sell used camera gear
Thanks for reading, I hope you enjoyed the article, in case you have any questions just drop them below & I will be happy to answer you.
If you enjoy the site, don't forget to subscribe, we will only inform you when a new article is posted.