Insect macro photography requires some specialized lenses that you may not be familiar with. In this article, we'll first discuss what to look for when shopping for a good macro lens. And lastly, we'll take a look at the best macro lenses for insect photography!
What to Look For in a Macro Lens
Magnification Ratio
A lot of the lenses on the market are called macro lenses but oftentimes this is a lie. True macro lenses have a 1:1 magnification ratio, meaning they reproduce a subject at life-size onto your image sensor.
But manufacturers often use the macro label to describe any lens with a decent magnification ratio. So you'll see a lot of 1:3 or 1:2 lenses with the macro label. 1:2 lenses are still pretty good, especially for textures, product photography, and other detail work. But for insect macro photography we want 1:1 magnification or better
Read here how macro lenses work & here about some macro tips & tricks.
Focal Length
Choosing a focal length for macro lens matters because all 1:1 macro lenses are prime lenses. The shorter the focal length, the less useful a macro lens tends to be. This is because it requires you to get closer to your subject. And since insects tend to be scared of large incoming objects, you'll rarely get a good shot using a full-frame 50mm view.
Long focal lengths are best because they give you plenty of room to work with. Anything from 90mm full frame equivalent onwards is ideal. But if you have other ways of working with insects (home studio, dead insects, etc.) then shorter lenses have significant benefits.
Shorter lenses are often lighter, less expensive, and don't require image stabilization. Many also offer greater than 1:1 magnification!
Have a look at this post to understand more about Focal Length.
Additional Features
Two features that really come in handy when shooting macro photography are image stabilization and weather sealing. How image stabilization is named depends on the brand. Fujifilm calls their OIS (Optical Image Stabilization), Nikon uses VR (Vibration Reduction), Canon has IS, and so on.
But the benefit to having stabilization is that it can help keep your images sharp when shooting handheld. If you like shooting without a tripod then some sort of stabilization will be of great use.
Weather sealing is also handy if you enjoy insect macro photography since you'll almost always be outdoors. This is slightly less important if you set up your own insect macro studio at home. But since most of us shoot outdoor insect macro, weather sealing keeps your gear safe from dust and the elements.
What Is The Best Macro Lens For Insect Photography?
FUJIFILM XF 80mm f/2.8 R LM OIS WR Macro
Olympus M.Zuiko Digital ED 60mm f/2.8 Macro
Canon MP-E 65mm f/2.8 1-5x Macro
Sigma 105mm f/2.8 EX DG OS HSM Macro
Sony FE 90mm f/2.8 Macro G OSS
Let's talk about each lens in depth.
1) FUJIFILM XF 80mm f/2.8 R LM OIS WR Macro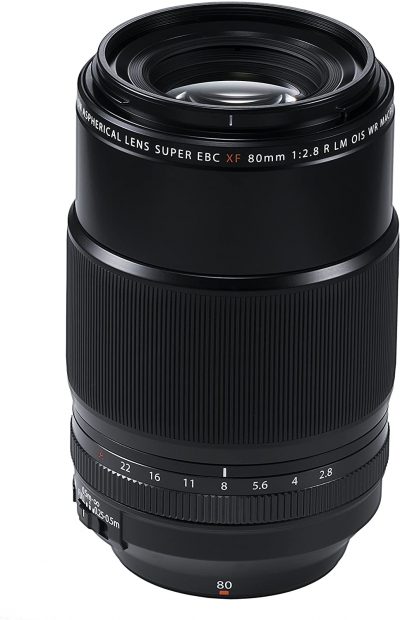 While this is one of the largest prime lenses for Fujifilm X-mount you can't fault it in terms of quality. The XF 80mm mates an exceptionally sharp macro lens to a stabilization system that incorporates levitating magnets to keep the handshake from creating motion blur.
The linear autofocus motors are also entirely silent (also found in the XF 90mm f/2) and lightning-fast despite the length and heft of this lens. This is the only Fujifilm lens with true 1:1 magnification as the much older but less expensive 60mm f/2.4 Macro is actually a 1:2 lens.
Sample Photos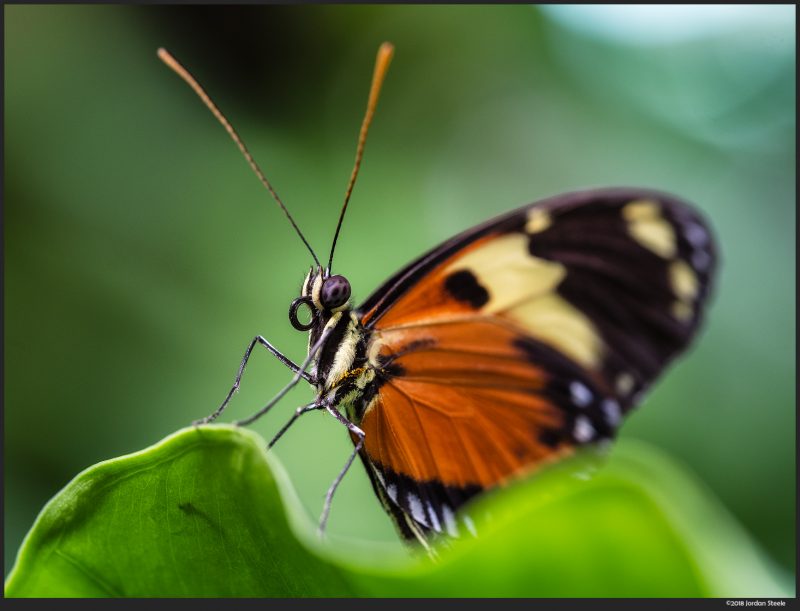 Credit to Admiring Light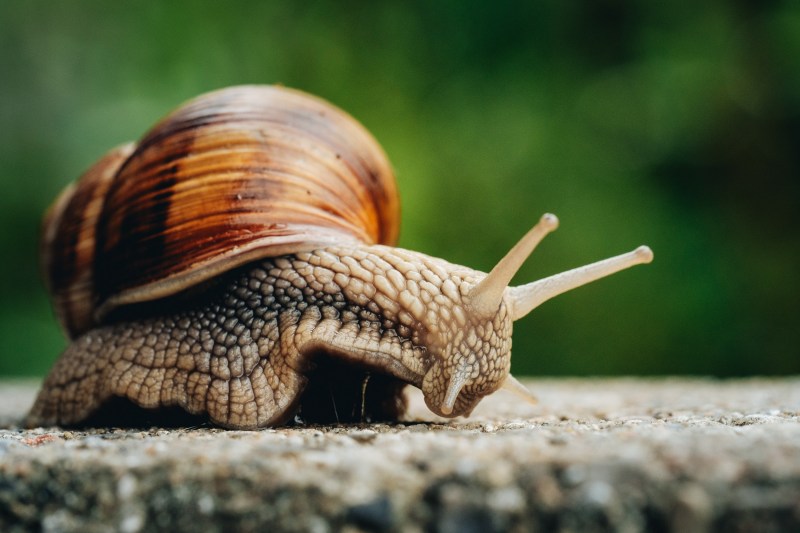 Credit to Jona Srask Photography
2) Olympus M.Zuiko Digital ED 60mm f/2.8 Macro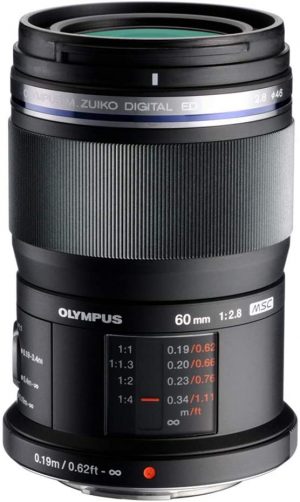 Despite being one of the older lenses released for Olympus Micro 4/3rds there's no question that it remains one of the best macro lenses for insect photography. While it isn't stabilized all Olympus camera bodies have built-in sensor stabilization, which amounts to the same thing!
This lens incorporates everything that's great about the Micro 4/3rds system. Olympus dust and weather sealing is the best in the industry. The lens is an incredibly light 185 grams. Yet we get an excellent 120mm equivalent focal length, which gives you 7.5 inches of working room to keep from scaring away skittish insects.
It also has a focus limit switch to constrain the area the lens hunts for focus in. This speeds up subject autofocus acquisition. Lastly, it includes scales and an indicator window for working at 1:1.3, 1:2, and 1:4 magnifications!
Sample Photos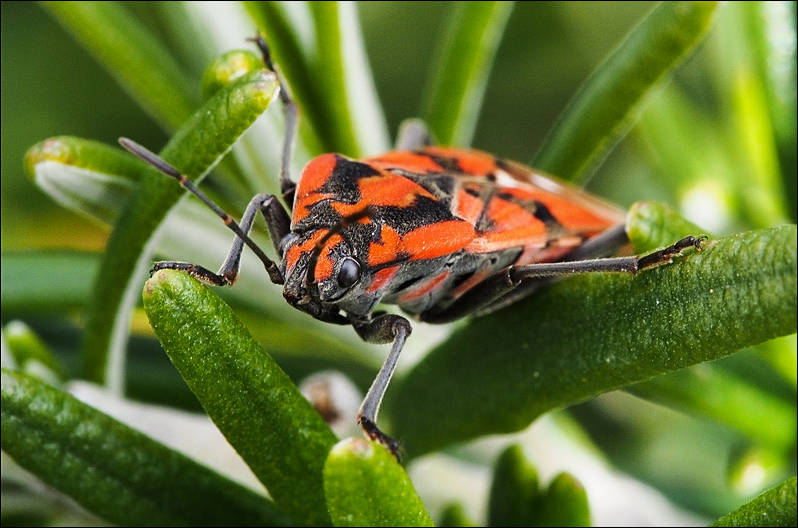 Credit to Personal view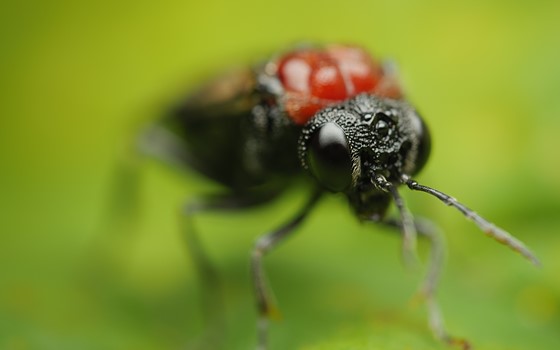 Credit to DP Review
3) Canon MP-E 65mm f/2.8 1-5x Macro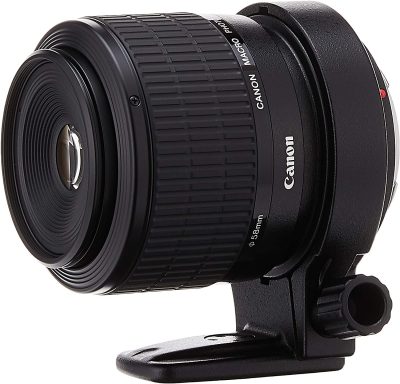 While a 1:1 macro lens is ideal for insects, it's possible to go beyond life-size reproduction. A 5x macro lens allows you to get intensely magnified views, allowing viewers to appreciate all kinds of fine details like the hairs on an insect's legs or compound eye facets.
This is a more specialized macro lens for the true close-up connoisseur. The 5x magnification ratio means you'll want to be using this with a macro rail for precise focusing. There is simply too much magnification to work effectively hand-held. That said, a good tripod is easy to find!
Sample Photos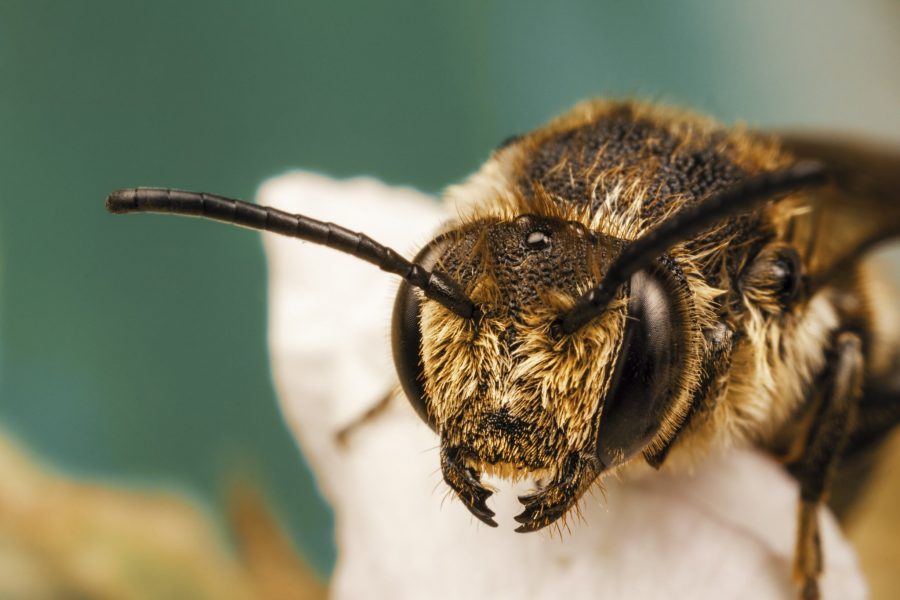 Credit To Onfotolife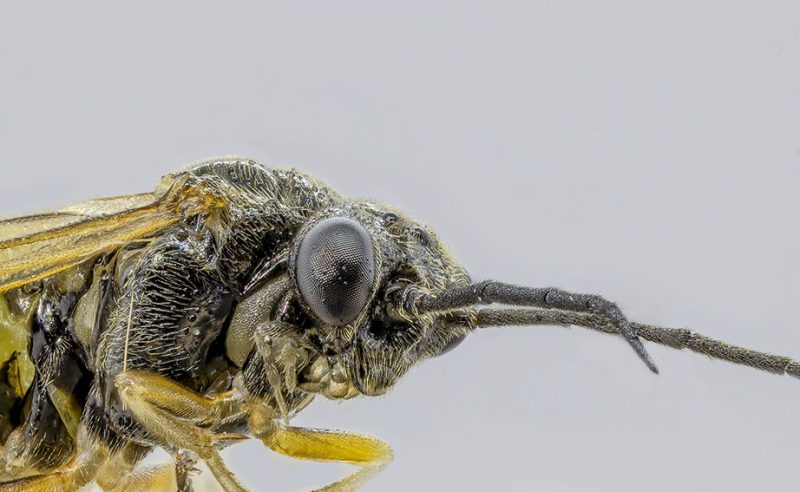 Credit to Henerys
4) Sigma 105mm f/2.8 EX DG OS HSM Macro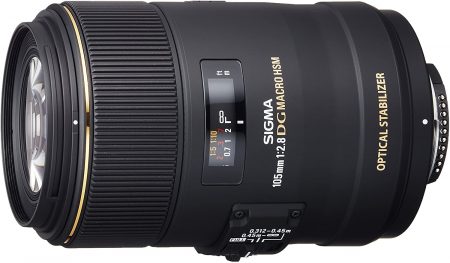 One of the best things about mirrorless cameras is that they are compatible with older DSLR and SLR lenses. The Sigma 105mm f/2.8 macro can therefore be used alongside the right adapter with Canon RF and Nikon Z mount lenses with full autofocus and image stabilization.
Sigma's proprietary Hypersonic Motors, often used in their video lenses, are fast and whisper-quiet. 105mm is a lot of reach yet the lens is also compatible with the APO 1.4x and 2x EX DG teleconverters.




If you own a crop sensor Canon or Nikon body, the focal length becomes an incredible 150mm; perfect if you want even longer reach on distant insect subjects!
Sample Photos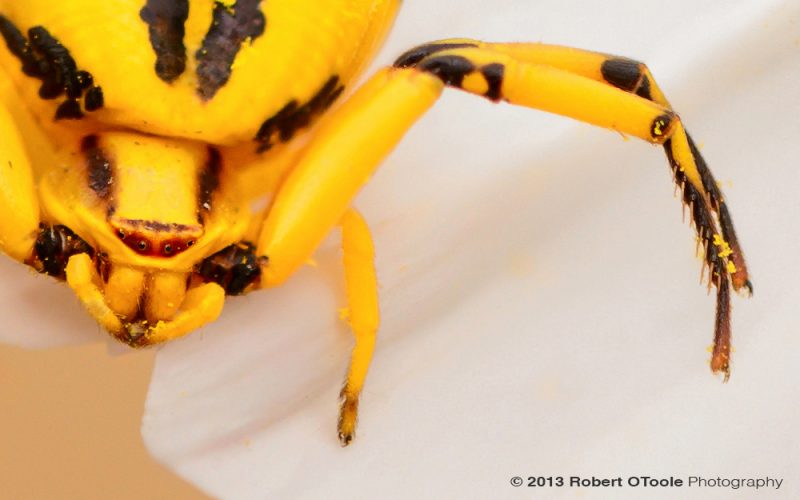 Credit to Robert OToole Photography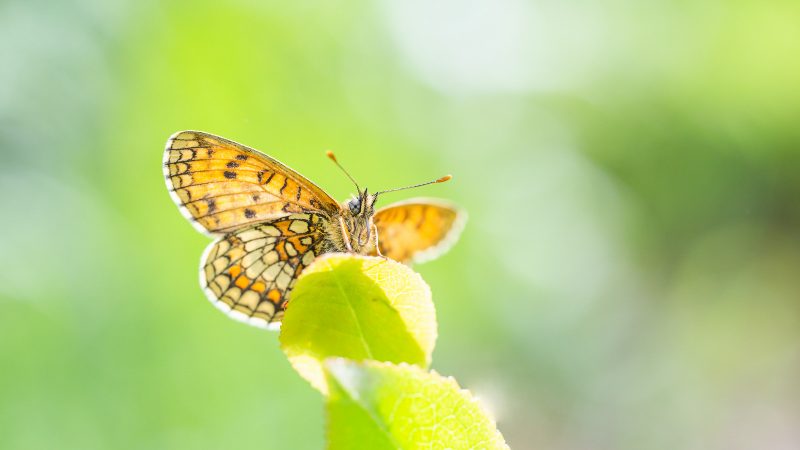 Credit to lt2021
5) Sony FE 90mm f/2.8 Macro G OSS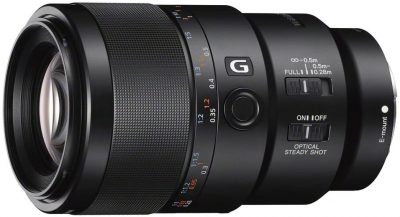 For Sony full-frame cameras there's no substitute for the 90mm f/2.8 macro. While it's a little shorter in focal length than the APS-C and Micro 4/3rds options above it's still long enough to give insects the space they need.
As a G Master lens, you know you're getting one of Sony's premium full-frame mirrorless lenses. It uses the latest generation of optics for flare resistance and color contrast enhancement as well as dust and moisture sealing. The 90mm f/2.8 also has a focus limiter and OSS control switches built into the barrel to meet your needs at any given moment.
Sample Photos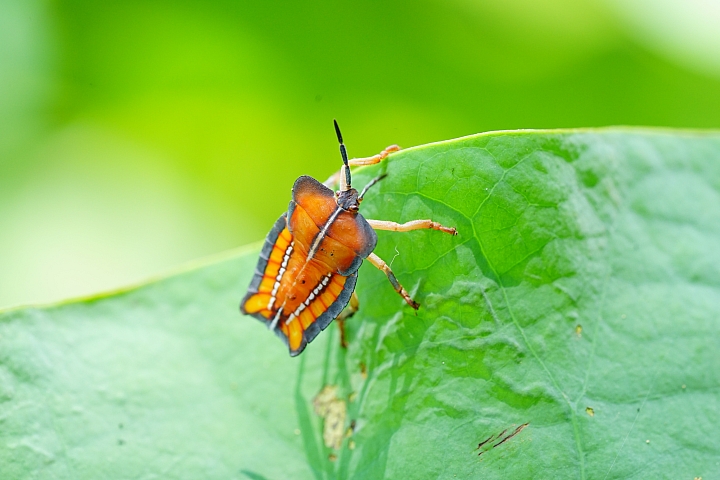 Credit to Lens Rumors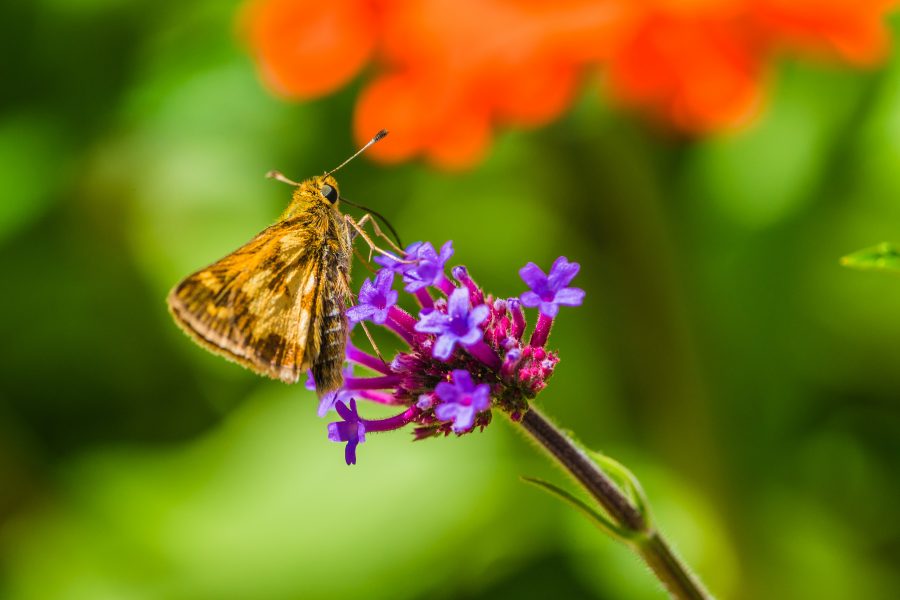 Credit to Enthusiast Photography Blog
On budget?
Sometimes, you just want to capture macro shots from time to time besides the other photography types, so spending a lot on a lens will not be convenient. I recommend the below:
Conclusion
Choosing your favorite bug is important but only part of the equation. From focal length to weather sealing, there is a lot of technology that goes into a great insect image. That's why using the best macro lens for insect photography ensures you'll get shots that are sharp and full of detail!
Related Articles
–Best Macro Lenses for Flower Photography
–Best cameras for macro photography
–Best flash for macro photography
–Using extension tubes – your full guide
Thanks for reading, I hope you enjoyed the article if you have any questions just post them below & I will be happy to answer you.
If you enjoy the site, don't forget to subscribe, we will only inform you when a new article is posted.