As a Canon night photographer, you're already well aware that there are literally hundreds of lenses to choose from in the Canon ecosystem. As the world's most prolific manufacturer, they've made and remade so many great choices, it's easy to feel overwhelmed.
Fortunately, I'm here to point out some of the fastest aperture lenses Canon's got on offer so you can get the cleanest night images. Whether it's astrophotography, night landscapes, evening events, or something else, there is a lens here for every photographer's needs.
Canon EOS-M Lenses
The Canon M-mount is used in their APS-C mirrorless system. If you're interested in using EF-mount lenses with an EOS M body you'll need the Canon EOS M Mount Adapter for EF/EF-S Lenses, available here!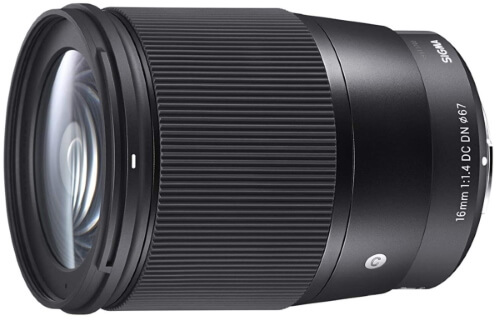 Prime lens photographers looking for fast wide-angle views have plenty of good choices. This is a true professional APS-C lens, with full weather sealing to withstand the elements when paired with a sealed camera body. 
Unfortunately, we do see some magenta chromatic aberration when shooting wide open in certain scenes. However, this is one of the easiest problems to fix in post-processing!
Sharpness tends to fall off in the corners at f/1.4 but improves significantly when stopped down to around f/2.8. Given the budget price, this is a forgivable flaw, though!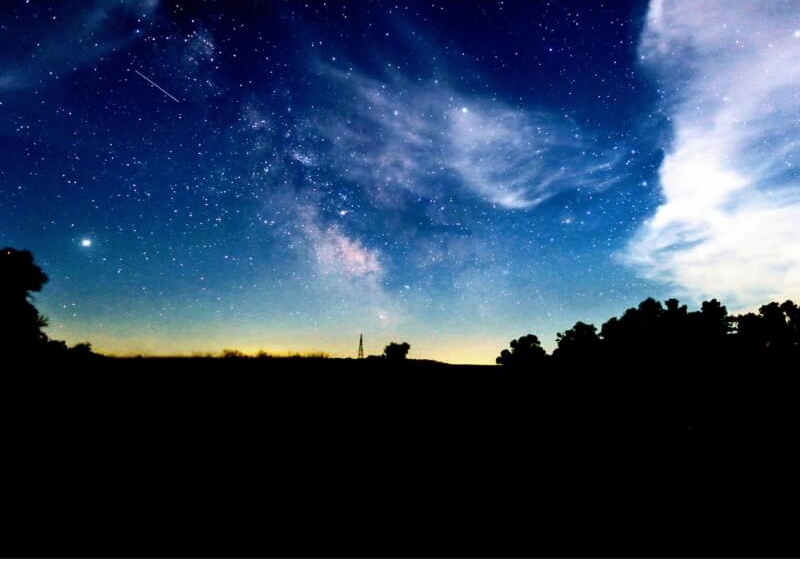 By K. Krueger
Specifications:
Weight: 405 g.
Full-frame Equivalent Focal Length: 24mm
Maximum Aperture: f/1.4
Weather-Sealed: Yes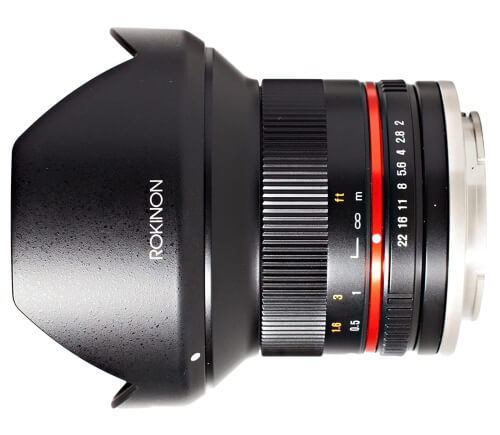 The Rokinon 12mm f/2 lens is one of the more popular choices among the astrophotography crowd because of the ultra-wide-angle view, fast f/2 aperture, and near-perfect coma control. Coma creates little "wings" out of point light sources in the far corners. Coma is a common problem with most wide-angle lenses but the Rokinon 12mm f/2 resolves stars perfectly.
The only real downside is that this is a manual focusing lens. When using a wide-angle manual focusing isn't especially difficult, to begin with. And mirrorless cameras include tons of focusing aids like Peaking and Digital Split Prisms but this can be a deal-breaker to some.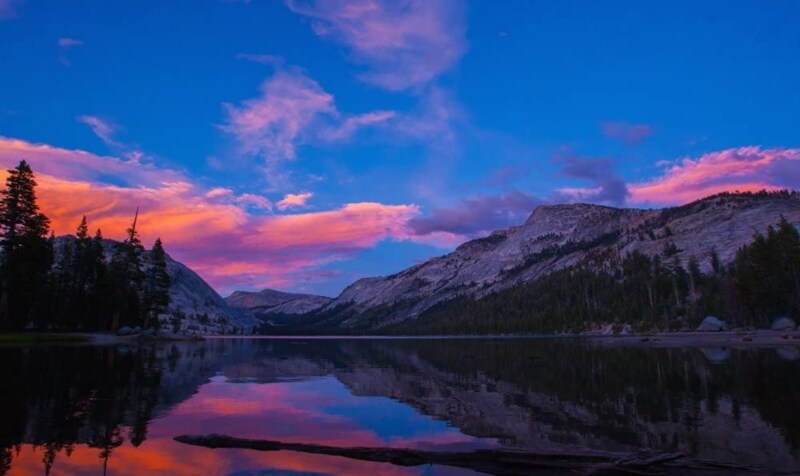 Specifications:
Weight: 245 g.
Full-frame Equivalent Focal Length: 18mm
Maximum Aperture: f/2
Weather-Sealed: No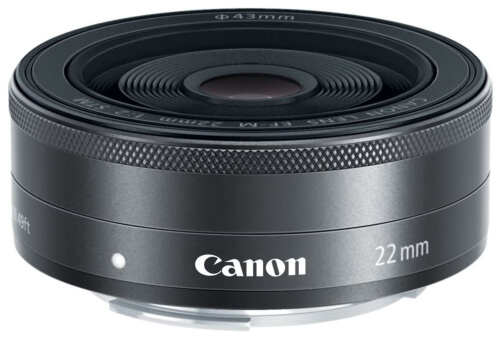 Canon's EOS M mount selection is on the smaller side but there are some real gems here, The 22mm f/2 STM is one of the very best. With a standard 35mm equivalent field of view, it's excellent for panorama stitching yet is still wide enough for standard astrophotography.
The f/2 aperture is great for any kind of low light photography and the lens displays next to no coma in the corners wide open. The lens is very sharp, inexpensive, and as a pancake-style lens, very compact and takes up next to no space in your camera bag. If you prefer a lens that has a fast aperture yet a more normal field of view compared to the Sigma or Rokinon this is by far your best option!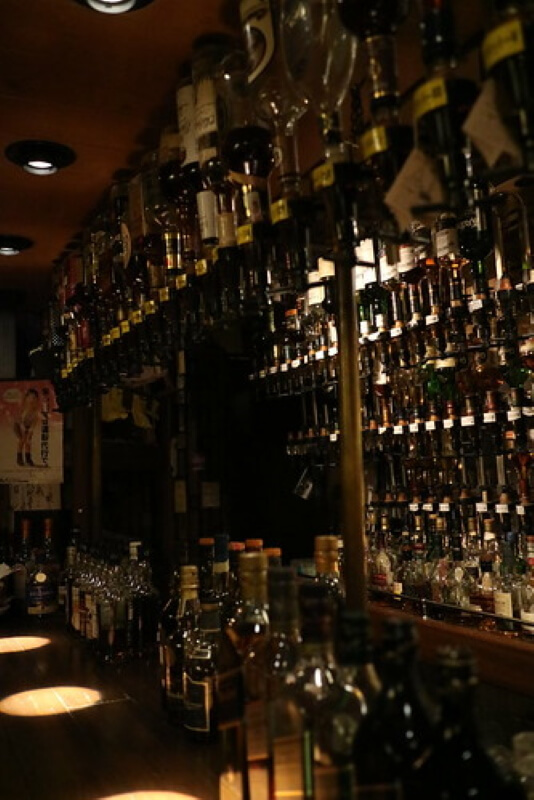 By  HAMACHI!
Specifications:
Weight: 105 g.
Full-frame Equivalent Focal Length: 35mm
Maximum Aperture: f/2
Weather-Sealed: No
Canon EF-S and EF Lenses
By far the most popular lens lineup in the world, the Canon EF-mount is home to not only several fantastic Canon choices but third party manufacturers like Sigma and Tokina. These are the APS-C and full-frame DSLR lenses of the Canon ecosystem.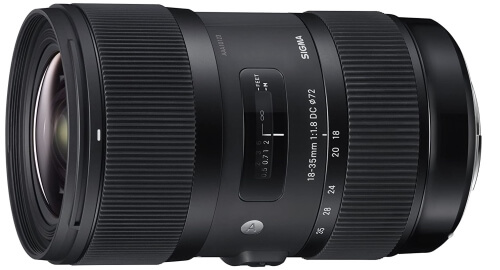 The Sigma 18-35mm f/1.8 Art is one of the lenses that Sigma is best known for and a fantastic choice for Canon low light shooters.
Optically speaking, the Sigma 18-35mm is a top-quality zoom. It does show some faint chromatic aberration (purple fringing) when shooting at f/1.8 in certain situations. However, even wide open it displays prime lens sharpness levels and near-perfect distortion control.
While heavy for an APS-C zoom with such a short focal range the image quality more than makes up for any hassle. The Hypersonic Motor (HSM) focuses silently and confidently tracks subjects even in low light settings.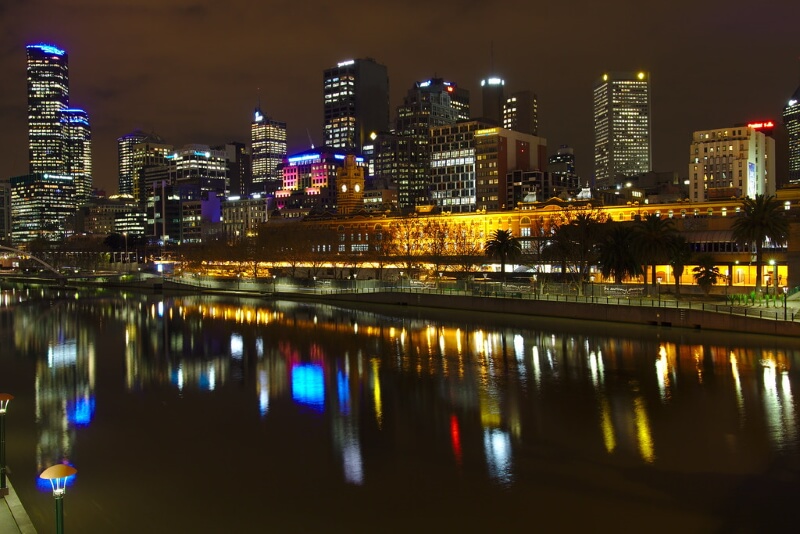 By davidmonro
Specifications:
Weight: 812 g.
Full-frame Equivalent Focal Length: 28-50mm
Maximum Aperture: f/1.8
Weather-Sealed: No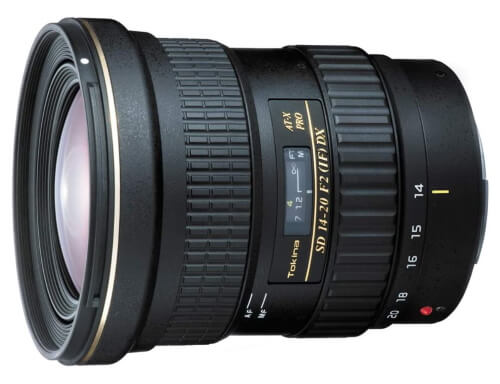 Fast aperture ultra wide-angle zooms are rare because they tend to be extremely heavy and expensive to manufacture. While there are a few f/2.8, most made by Tokina, the AT-X 14-20mm is the world's first f/2 ultrawide zoom and one of the best Canon lenses for a night event, landscape, and astrophotography. Being so wide it's perfect for Milky Way images and night panorama work.
Unfortunately, as an APS-C lens, the image won't cover a full-frame sensor. This was undoubtedly done to save costs and weight. If you're a full-frame shooter, consider instead the equally low-priced Tokina AT-X 11-20mm f/2.8 Pro DX.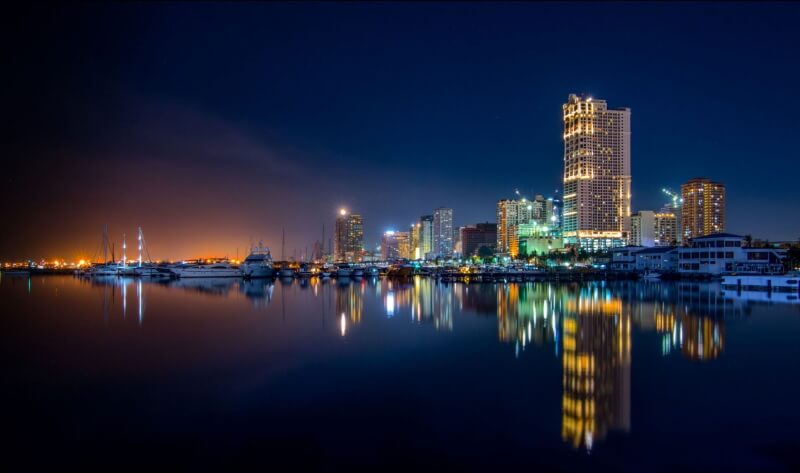 Specifications:
Weight: 725 g.
Full-frame Equivalent: 22-32mm
Maximum Aperture: f/2
Weather-Sealed: No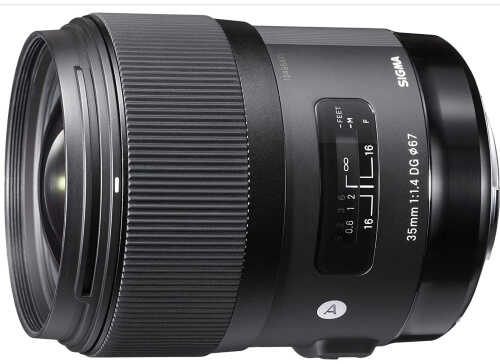 With its nice color contrast, razor sharpness, and highly versatile focal length, the Sigma 35mm f/1.4 Art is a must-have for night photographers that prefer prime lenses.
Despite being so reasonably priced and wide aperture the Sigma 35mm has some of the best coma control of any astrophotography lens, showing stars as definite points of light out to the extreme corners.
If money is less of a concern, Canon's own EF 35mm f/1.4L II USM is slightly better in terms of corner sharpness and chromatic aberration control. As an L lens, it's also weather-sealed, making it a better landscape tool. Whether it's worth paying $1000 more than the extremely good Sigma is up to you, however.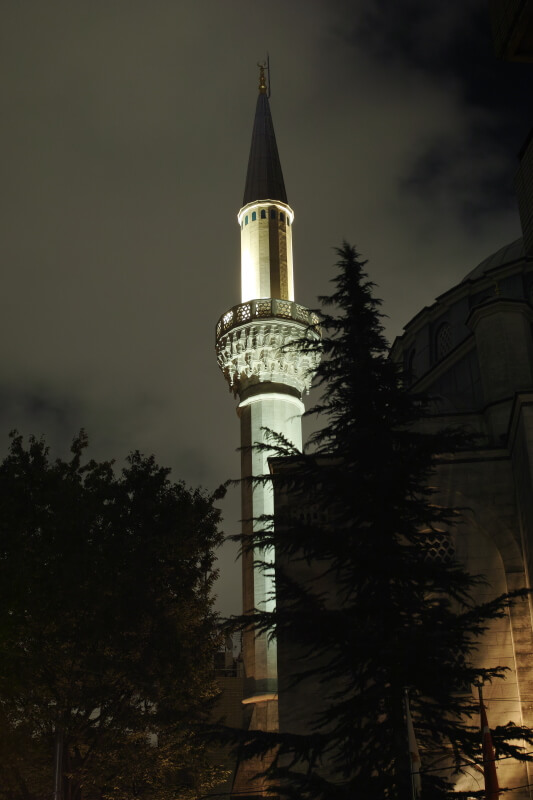 By Kimio Yajima
Specifications:
Weight: 665 g.
Maximum Aperture: f/1.4
Weather-Sealed: No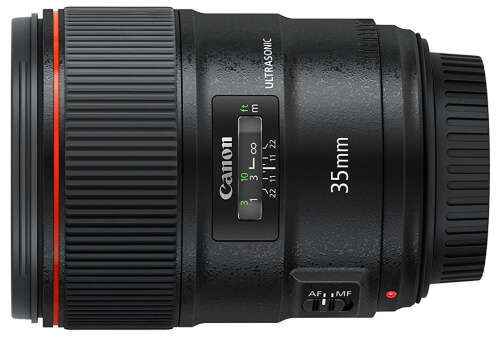 Many Canon photographers prefer more versatile focal lengths like the EF 17-40mm f/4L USM. However, there's no substitute for a fast f/1.4 aperture when shooting night photography. And of all the L prime lenses the 35mm f/1.4L II USM is one of the finest.
While it is over twice the price as the Sigma 35mm f/1.4 it offers several benefits over the third party offering. As an L lens, it's fully weather-sealed, critical for professional outdoor landscape shooters. Sharpness is visibly better in the corners and improved when viewing at 100%, as is coma performance and chromatic aberration at f/1.4. These improvements are specific to the newer lens as the version I prime was significantly worse wide open!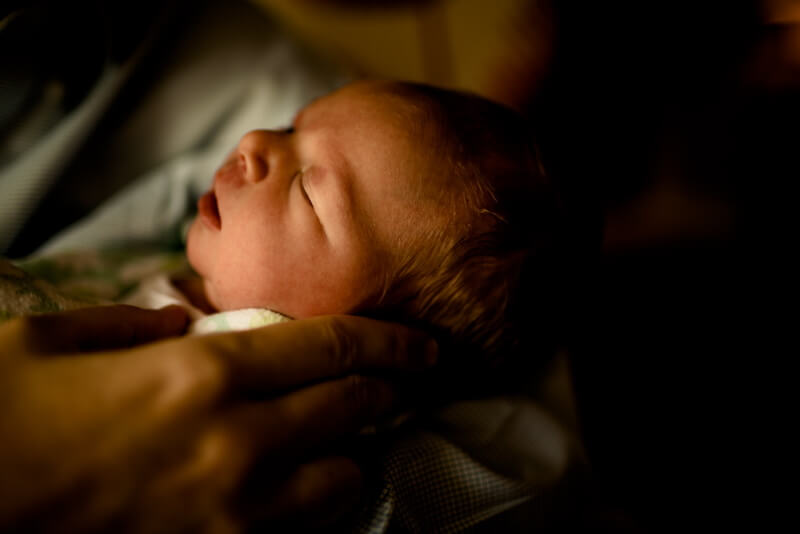 By I Am Ming
Specifications:
Weight: 760 g.
Maximum Aperture: f/1.4
Weather-Sealed: Yes
Canon RF Lenses
Canon's RF mount is the new full-frame mirrorless lineup. RF lenses are some of the best in the world, even beating the majority of Canon's best EF lenses. Still, if you have tons of EF glass, you should consider the EF-EOS R adapter to get more life out of them!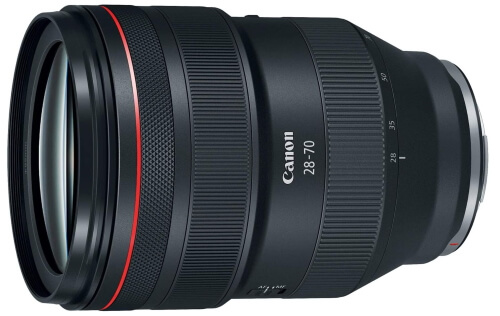 Of all the zoom lenses listed here the new Canon RF 28-70mm f/2 is by far the most capable. Canon L lenses are designated as their professional, top of the line series. All are weather-sealed and use the latest focus motors, custom Fn button layouts, optical coatings, and more.
What makes this lens special is the f/2 aperture, extremely rare in a zoom lens and perfect for night photography. And even shooting wide open, the comatic aberration is incredibly well controlled. Some faint wings are seen at f/2 when shooting at 28mm and they become all but invisible by 35mm.
While the price tag is higher than the value of the entire kit of most photographers, this is by far the best full-frame zoom lens for night photography on the market!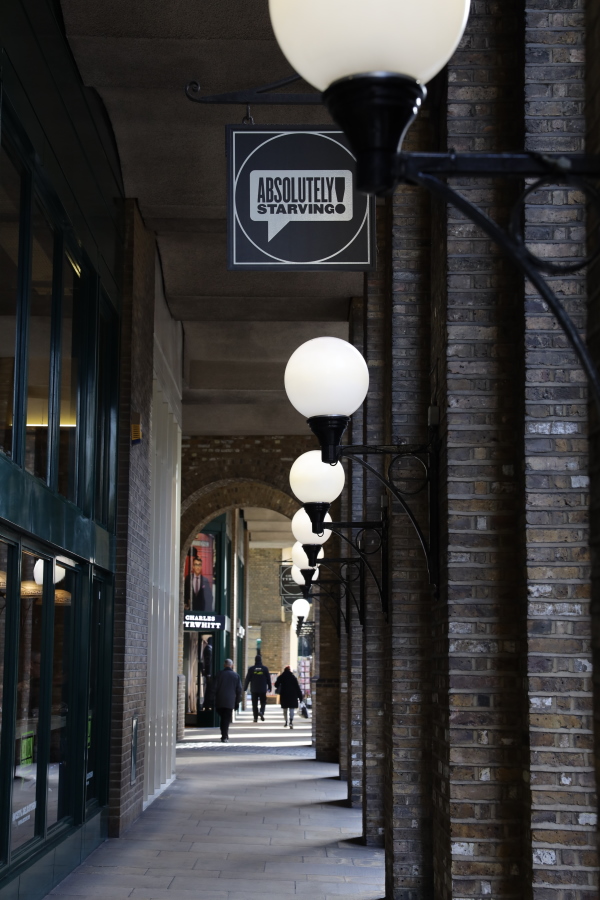 Specifications:
Weight: 1430 g.
Maximum Aperture: f/2
Weather-Sealed: Yes
On Budget?
Sometimes, Camera Lenses can be very expensive for a lot of people. However, Keh is a great option to get a used one for a reasonable price. Read the full review here.
Related Posts
Night Vision – The Best Low Light Point and Shoot Cameras
What Is The Best Camera For Night Photography? – Recommendation & Tips
Tips For Taking Good Photos At Low Light Condition
Best Wide Angle Lens For Astrophotography
How To Capture The Moon – Your Full Guide!
Thanks for reading, I hope you enjoyed the article if you have any questions just post them below & I will be happy to answer you.
The featured Photo by Peng LIU from Pexels
If you enjoy the site, don't forget to subscribe, we will only inform you when a new article is posted.