Canon camera lenses are essential tools for any photographer who wants to capture stunning & high-quality images. As camera technology advances, so do the lenses that are available on the market. Whether you are a professional photographer, a hobbyist, or a beginner, finding the right lens for your Canon camera can make all the difference in the quality of your photos.
With the convenience of online shopping, buying Canon camera lenses has never been easier. However, with so many options available, it can be overwhelming to know where to start. In this article, we will guide you through the process of buying Canon camera lenses online, providing you with tips & tricks to help you make an informed decision and get the most out of your purchase.
Moreover,  understanding different types of lenses to navigating online retailers and finding the best deals, we have got you covered. So, whether you are looking to upgrade your existing lens or invest in a new one, this guide will help you find the perfect lens to take your photography to the next level.
Different types of Canon Lenses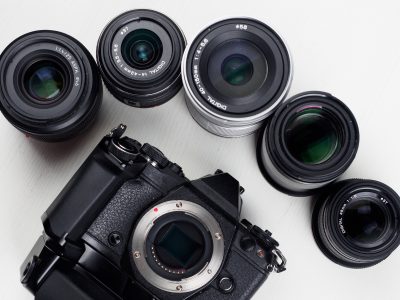 Standard Lenses: These lenses have a focal length of around 50mm, which is similar to the human eye's field of view.
Telephoto Lenses: These lenses have a longer focal length and are ideal for capturing faraway subjects such as wildlife, sports, and events.
Wide-angle Lenses: These lenses have a shorter focal length and are great for capturing landscapes, architecture, and interiors.
Macro Lenses: These lenses are designed for close-up photography and can capture intricate details of small subjects like flowers, insects, and jewelry.
Zoom Lenses: These lenses have a variable focal length, allowing you to zoom in and out to capture different perspectives without changing lenses.
Prime Lenses: These lenses have a fixed focal length and are known for their sharpness, speed, and shallow depth of field.
Fisheye Lenses: These lenses have an ultra-wide-angle view that can capture a distorted, circular image.
Tilt-shift Lenses: These lenses allow you to control the plane of focus and correct for perspective distortion, making them popular for architectural and product photography.
Mastering the Art of Buying Canon Lenses Online: Tips & Tricks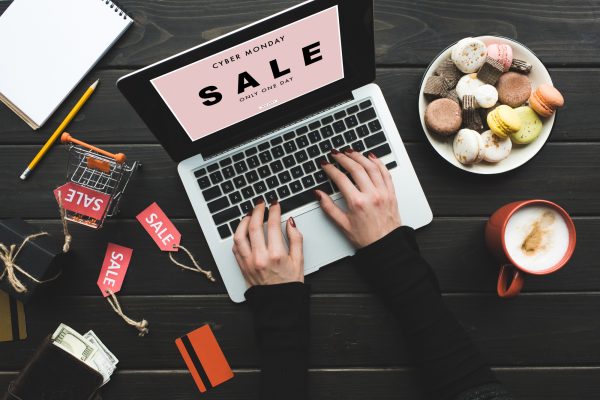 Here are some tips to help you buy Canon lenses online:
Research and Compare: Before making a purchase, research different lenses and compare prices and features from multiple online retailers. This will help you find the best deal and ensure you get the lens that meets your needs.
Read Reviews: Reading reviews from other photographers who have used the lens can provide valuable insight into its performance and help you make an informed decision.
Check the seller's reputation: Make sure to buy from a reputable seller with positive reviews and ratings. This will ensure a smooth buying experience and reduce the risk of receiving a counterfeit or damaged product.
Consider Buying Used: Buying used lenses can be a cost-effective way to get high-quality gear. However, make sure to buy from a trusted seller and carefully inspect the lens for any damage or defects.
Pay Attention to Compatibility: Make sure the lens is compatible with your Canon camera model and has the right mount. Canon lenses come in different mounts such as EF, EF-S, and RF, so double-check before making a purchase.
Look for Deals and Promotions: Online retailers often offer deals and promotions on Canon Lenses. Keep an eye out for discounts, cashback offers, and bundle deals that can save you money.
By following these tips, you can confidently buy Canon lenses online and find the perfect lens to take your photography to the next level.
Where to Buy Canon Lenses Online
Buying Canon lenses online often involves a lot of reading and comparisons. After all, each retailer has different policies regarding shipping, sales, and other procedures. So I think it's worth discussing the 5 best places to buy Canon lenses online and what makes each of them unique!
The 5 Best Places to Buy Canon Lenses Online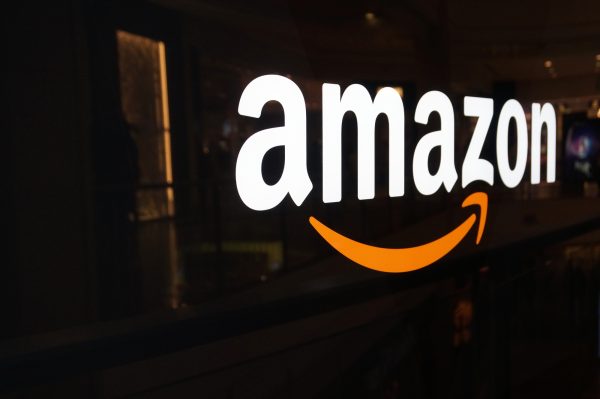 Photo by Depositphotos
Amazon is one of the largest brands on the planet now thanks to its superb customer service and selection of products. From tissues to motorcycles, you can find just about anything on Amazon, making them a great place to buy Canon lenses online.
When searching for lenses, you use the same generalized search options that you use for other products, which can complicate things if you're looking for a more niche product, such as third-party lenses. Amazon's search can often turn up a Nikon or Sony version but the Canon mount may be non-existent or have its own page for no apparent reason.
On the plus side, Amazon offers sales on a regular basis that often undercut the other major retailers by significant margins. And they also do their own refurbishing on lightly used equipment, which allows you to save hundreds of dollars on older lenses. Refurbished lenses are used but cleaned and examined by experts to be nearly as good as new.
You do need to be wary of the quality of comments and reviews since Amazon purchases attract all sorts and there's no vetting of review quality being done. But their Q&A section can still be a great help if you're wondering about the compatibility of a lens or other basic questions.
Furthermore, Amazon offers a range of shipping options, including free and expedited shipping. If you have Amazon Prime, you can enjoy free two-day shipping on eligible items, which is a great perk if you need the lens quickly. Amazon also provides excellent customer service, with a dedicated support team available to help you with any questions or concerns you may have.
Conclusion
Finally, Amazon often offers deals and promotions on Canon lenses, which can save you money. These deals can come in the form of discounts, cashback offers, or bundle deals that include other accessories like lens filters and bags. By keeping an eye out for these promotions, you can find a great deal on a high-quality Canon lens.
In conclusion, Amazon is a great choice for buying Canon lenses online. With a vast selection, user-friendly interface, customer reviews, excellent shipping options, and deals and promotions, Amazon makes it easy to find and purchase the perfect lens for your Canon camera.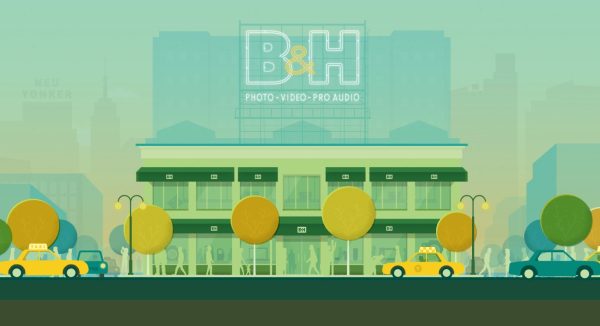 BHPhoto is a New York City-based tech shop specializing in photography, videography, TVs, cell phones, and other consumer electronic needs. While they have a brick-and-mortar store to visit, their website is one of the most popular and easiest places to buy Canon lenses online.
One thing I really like about BHPhoto's website is its Compare tool. When using Adorama, the Compare option gives you a trio of similarly specced lenses they've preselected. But with BHPhoto, you can select four lenses of your choice and compare all of the relevant details, such as focal length, maximum aperture, and weight in order to make an informed decision.
The quality of reviews is also the best on BHPhoto out of all the websites here. A major reason for this is that they have dedicated staff on hand to answer questions that come up from customers. While they also allow customers to add their own answers and reviews, having professional responses from the staff makes their Q&A that much more trustworthy.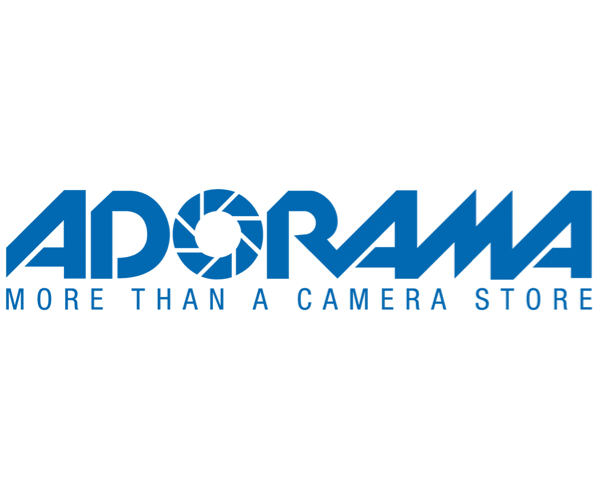 Adorama is another big name in photography gear purchase; the last of the Big Three distributors alongside Amazon and BHPhoto. Based in New York City, they have been in business since 1974 and specialize in photography, videography, computer, printer, and music/audio equipment!
Adorama's prices are always on par with the other major retailers but they do occasionally have sales that differentiate them from the rest. And when searching for lenses the clear, minimalist layout each item has is easily navigated and doesn't leave you hunting for details like Amazon's pages often do.
Adorama is popular enough that many Canon lenses have dozens or even hundreds of excellent reviews that are typically better quality than what you'll read on Amazon. One thing I do notice is that Adorama doesn't have dedicated staff to review their Q&A section as BHPhoto does. But as long as you take what's written with a grain of salt, you can learn a lot about all of the lenses in stock.
Personally, I prefer LensRentals for most of my gear needs. But Adorama also does gear rentals if you're unsure about a particular lens or LensRentals doesn't have what you're looking for. Lastly, if you intend on buying a lot of Canon lenses and other equipment from Adorama, their Edge credit card offers substantial discounts, cash-back offers, and interest-free options for up to 24 months!
Adorama offers a 30-day return policy on most items and also offers extended warranty protection plans for additional peace of mind.
Overall, buying lenses from Adorama can be a convenient and reliable way to purchase high-quality lenses for your photography needs.
If you're not looking for brand-new Canon lenses and want to save significant money, KEH.com is an affordable yet high-quality option to consider. They have one of the largest collections of used equipment around and they use a highly refined process that allows you to buy used equipment without fear of being stuck with a junk lens.
For starters, the gear experts over at KEH use a standardized rating system that starts with New and goes through eight iterations to As Is. Having personally purchased gear from KEH I can say that their rating system is very conservative. A lens rated as Bargain had scuffs on the barrel but the glass was in flawless condition and the autofocus motors were perfect as well.
And if you happen to get a lens that isn't what you expected quality-wise, KEH offers free returns within 14 days (minus any shipping fees spent by them). And they offer a 180-day warranty in case of defects their gear experts did not detect during inspection!
KEH has a commitment to sustainability and reducing waste by giving used photography equipment a new life. However, since the lenses are used, it's important to carefully review the lens's condition before making a purchase.
A glance at their inventory shows 174 EF-mount lenses alone in stock, let alone EF-S, EF-M, RF, and film lenses like Canon FD! KEH is a fantastic place to buy Canon lenses online!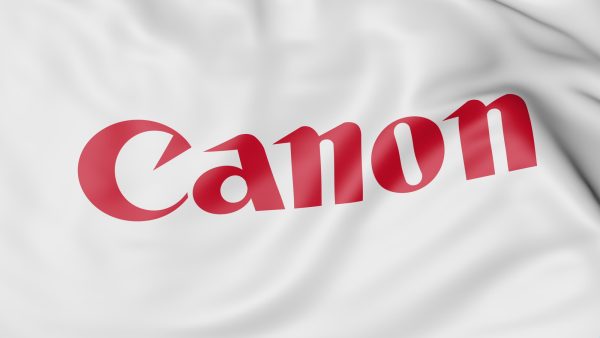 Photo by Depositphotos
Last but certainly not least is the original distributor themselves. Canon's website is by far the most informative and well laid out, catering specifically to Canon's DSLR and a mirrorless lineup of lenses.
You're first given the option of filtering the lens collection by interests, such as landscape or portrait. You can also shop by Types or focal lengths, such as telephoto or macro.
Canon lenses are so popular that there are occasionally shortages in the stock of Amazon, Adorama, and other retailers. When that happens, going to Canon is your best bet since they will have available stock before anyone else does. You can also use the Comparison Tool to match the lenses you're trying to choose between. Choosing a set of lenses allows you to view the price tag, number of glass elements, maximum aperture, focal length, dimensions, and everything else that goes into your purchase decision.
Canon's helpline is also visible on every page, putting you in contact with a representative via phone or email in mere minutes. Unsurprisingly, one of the best places to buy Canon lenses online is always going to be the original manufacturer!
What Are The Disadvantages of buying Canon lenses from these retailers?
Here are some potential disadvantages of buying lenses from these retailers:
Amazon: While Amazon offers a wide selection of Canon lenses at competitive prices, some customers have reported receiving counterfeit lenses with defects. Additionally, it can be difficult to determine the authenticity of a product when buying from third-party sellers on Amazon.
B&H Photo & Adorama: While B&H and Adorama offer a huge selection of lenses, their prices may not always be the lowest compared to other retailers. Additionally, some customers have reported issues with shipping and customer service.
KEH: Since KEH.com specializes in selling used lenses, the condition of the lens may not always be accurately described, and there is a risk of purchasing a lens with hidden defects or issues. Additionally, their selection may not always be extensive as other retailers.
Canon USA: While the Canon USA store offers a full manufacturer's warranty on their lenses, their prices may be higher compared to other retailers. Additionally, their selection doesn't include lenses from third-party manufacturers which in some cases getting a Sigma or Tamaron can be a more affordable choice.
General Drawbacks of Buying Online
Also, there are some general disadvantages of buying lenses from online retailers:
Shipping delays: with any retailer, there is always a risk of shipping delays or damage during transit, which can be frustrating when purchasing a high-quality value item like a lens.
Limited in-person support: Online retailers may not always offer the same level of in-person support as a local camera store, which can be a disadvantage if you prefer to get hands-on advice and support from experts.
Overall, it's important to weigh the potential advantages and disadvantages of each retailer before making a purchase and to do your research to ensure that you are getting the best deal and the highest quality product.
 Related posts
Sell Camera Equipment Online – Get Paid For Your Old Gear!
How To Buy Used Camera Lenses? – Keh Is The Answer!
Featured Photo by Depositphotos
Thanks for reading, I hope you enjoyed the article, in case you have any questions just drop them below & I will be happy to answer you.
If you enjoy the site, don't forget to subscribe, we will only inform you when a new article is posted.