Shooting cityscape photos is a major branch of landscape photography. If you live in a city, as many of us do, there is a great opportunity to capture amazing photos of cityscapes. The buildings, both old and new, the streets, bridges, and monument buildings they form different interesting scenes.
A lot of photographers prefer to take their shots during the golden hour; however, shooting at night is perhaps more fascinating especially for cityscape photography. At nighttime when it gets dark, the artificial lights come on and create the opportunity for some stunning shots.
Most of us don't appreciate the beautiful landmarks and other parts of the city we live in including the day to day life. But, these can be documented beautifully in a photograph. If you're new to photographing cityscapes or were hesitant about photographing cityscapes, the tips in this article will help you get started.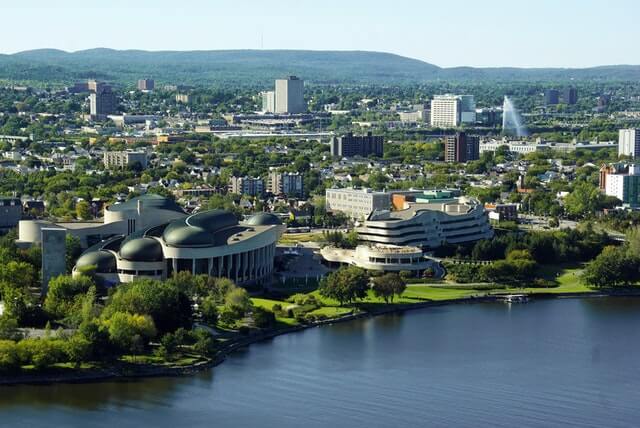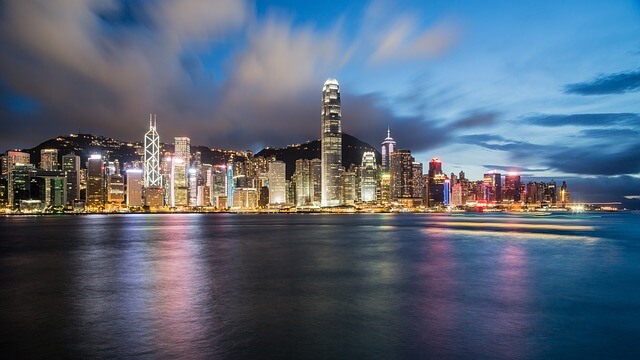 Pick up the right time for shooting
While it's true that you can capture cities at any time of the day, there are certain times of the day, and during certain weather condition that can turn your photo into an amazing one. The following times are my favorite;
Early Morning
If it's a clear day, the early morning golden hour can be a great time to capture the city, as it will be bathed in beautiful golden light. The Very early morning also means that fewer people will be out, you and your camera will have the streets largely to yourself.
Late evening
Alternatively, the late evening can also be a great time to capture urban landscapes. During this time of day, the sun will appear lower in the sky, which means beautiful, saturated colors. If the weather is overcast it may add some exciting cloud formations, which create some excitement and drama to your cityscape images.
Night
At night, the city is illuminated with beautiful lights, making it a perfect time to capture light trails or buildings that are aglow. Take advantage of this time, and use it to create some unique and spectacular images.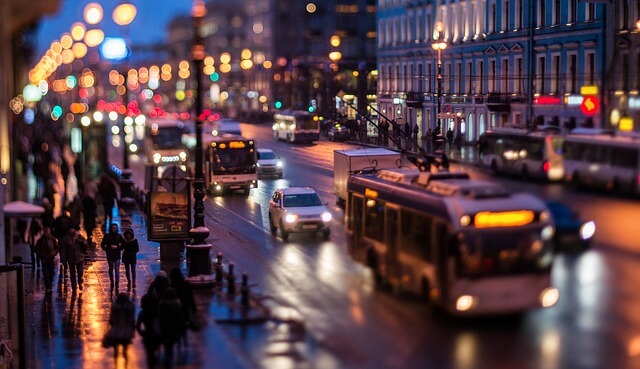 Prepare your Camera gear
Camera & Lens
A DSLR camera with good quality at low light condition is preferred, especially when shooting at night. A wide-angle lens with focal lengths between 12-35mm is a good choice. This will allow you to capture a nice skyline without having to be far away from the scene, and allow you to include high buildings in vertical format while standing near their base.
If you're passionate about photographing buildings, you might want to also consider investing in one or more tilt-shift lens, which allows you to correct the keystone distortion in which buildings are seemingly tilting backward, which is common to architectural photographs.
Tripod
For shooting during the golden hours, and at night, a Tripod is practically essential if you want sharp crisp results. Better yet, set your camera up on the tripod, and set your camera's two or 10-second self-timer or use a remote shutter release, so you don't have to touch your camera during the actual shot. This will help your camera stay stable, avoid blur, and capture stunningly sharp results. While a sturdy tripod will guarantee sharp night-time photographs, some modern cameras and lenses offer image stabilization systems (IS), this system allows you to go to a slower shutter speed without fear of camera shake.
Camera setting
The two suitable camera modes for cityscape photography are Aperture Priority (AP) and Manual (M). Aperture Priority offers the easiest solution to your cityscape needs. Basically, we can control everything in-camera, apart from the shutter speed. The advantages of this mode over using Auto mode are huge. For example, in lower light situations Auto mode will boost ISO significantly, while keeping the shutter speed low, leaving our images with masses of noise. But in AP, we can manually keep ISO low, maintain an optimum aperture, and extend our shutter speeds to compensate for the low light. All of this will equal a sharper, cleaner image.
When setting the exposure for a photo make your reading is taken on the brightest part of the photo so that there is no overexposure.
You want to go home and post-process your image to produce something really sweet. Shooting in RAW extends your editing capabilities. With the RAW file type, you also get the benefit of bigger file size; you can easily print much bigger prints with the same resolution.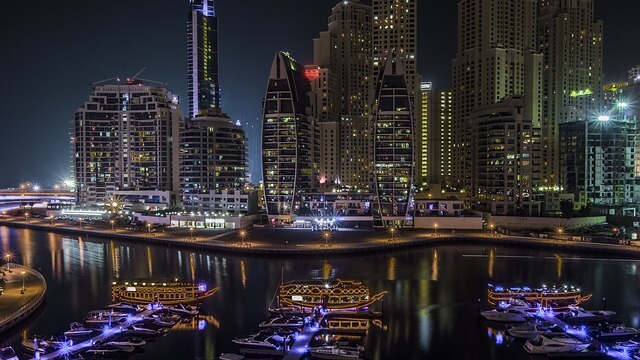 Use Manual focus
When shooting at night, light begins to fade; auto-focus becomes significantly less effective. Manual focus will always produce consistently sharper images than auto-focus. Switch to Live View and use the magnifying glass buttons to zoom into your area of focus. Then simply rotate the focus ring until you're happy. Here's a quick tutorial to show you where to focus on landscape photography.
Get Up High
The best place to see a good cityscape view is often from a far distance. Find a vantage point that will offer you the best views. You'll want to research ahead of time to see what buildings will allow you access to the top floors –then make sure to take advantage of this chance to capture a bird's eye view of the city. You may also want to look at a distant point that affords great views of the skyline.
Include a reflection
While some cities are located at the edge of a river or a sea, at night, the sea surface will reflect the lights of the city, adding much-needed light and color to your photos. Even cities that are inland can present great opportunities for reflections; you may want to wait until after a rainstorm to head out. The city will be awash in water, and you'll be able to capture the lights that reflect off of the puddles and wet surfaces. The colors will be more vibrant and saturated as well.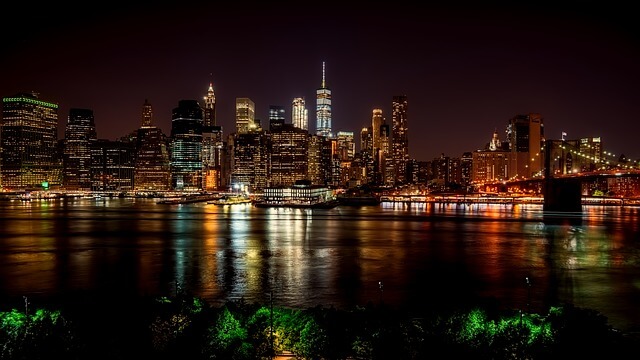 Don't miss the Monuments
Familiarize yourself with the history and culture of a city, including locations of historic and iconic buildings, so that it is easier for you as a photographer to find good locations and vantage points to shoot. Google Earth and Google Maps can be your friends here. Ensure that you have a good mix of interesting foreground and background areas in the entire photo.
Consider the Light direction
Heading out at the right time of day can reward you with the type of lighting you are looking for, and paying attention to the direction of light will also help your images to turn out better. When you're shooting in the day, in most cases you'll want to shoot with the sun behind your shoulder for minimal shadows, decent illumination, and a sky that's clearer blue as well.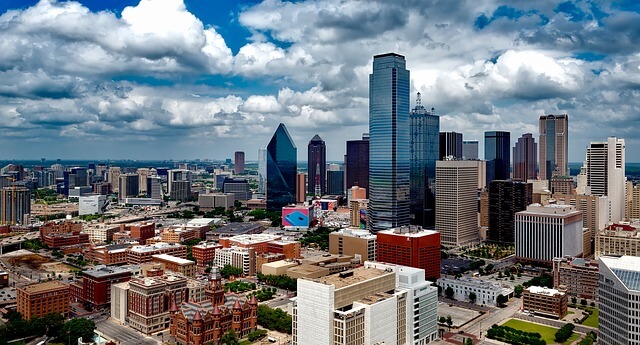 It is the right time for light trails
You can add impact and drama to your cityscape images by capturing movement, or what is called light trails. Slower shutter speed and some fast-moving traffic capture the business of a modern city, where everyone is rushing. A moving bus, taxi or heavy traffic in the street can add magnificent movement view to your photo.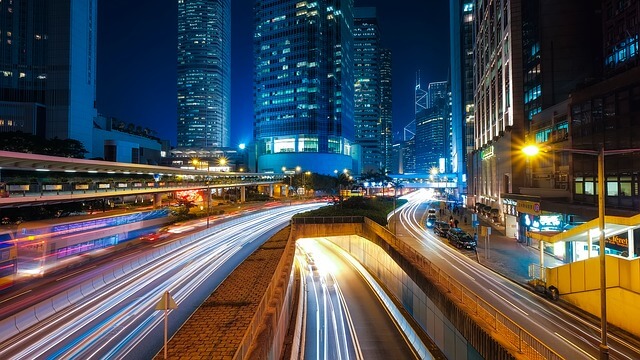 Consider special techniques
Sometimes, cityscapes can have a wide range of light from very bright to dark areas. Most cameras find it difficult to capture that wide dynamic range of light in a single image and in these situations, it is best to bracket exposures and blend them later while post-processing.
HDR (High Dynamic Range) photography is perfect for cityscape shots, due to the high contrast range when you are shooting at night lights. The HDR photo is produced by taking three consecutive photos at different exposure settings. One photo is taken at normal exposure, the second at overexposure, and the third at underexposure. The three photos are then blended using special software and produce an HDR photo. You may check my reviews of the well-known software for processing HDR photos.
Also, the panorama technique is appropriate for some cityscape photos. There is a function on most modern digital cameras that enables you to take multiple photos in sequence as you shoot. These images can later be stitched together to create one larger panoramic image. Some cameras may have the stitch built-in, while others may require you to do the stitching through software editing later.
After you are done, you might need to do some post-processing on your shots, it is a personal taste. You can add some mood or color tint but always keep the white balance correct. I keep the white as white and the black as black and I try to do the processing on the mid-tones.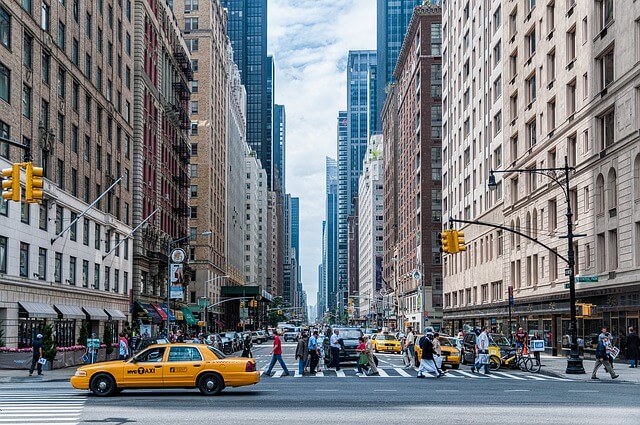 Finally, remember to have fun! Capturing cityscapes can be a challenge, but it can also be enjoyable and extremely rewarding and with a bit of practice, you'll soon be adept at creating beautiful and eye-catching cityscape images.
Now, you can enjoy watching the below short video of some fantastic cityscape photos.
Thanks for reading, I hope you enjoyed the article if you have any questions just post them below & I will be happy to answer you.
If you enjoy the site, don't forget to subscribe, we will only inform you when a new article is posted.